This post was written by Alexis Simms, an intern working with the Education Department during Spring 2019. 
As an intern with the Education Department of Smithsonian Libraries I am working on 3D printing objects for educational use. The objects I am printing will be used in our programs to help young learners engage with Smithsonian Libraries' Learning Lab resources. One way we do this is through Unstacked, our mini-collections of image-based artifacts which are available online and through a digital, hands-on device called Museum in a Box (a British edTech startup company). This technology is operated by placing an object fitted with a small metal sticker onto the box's sensor in order to trigger an audio response.  Unstacked is the project that caught my eye and made me interested in interning with Smithsonian Libraries, because it is such a unique way to interpret museum collections for kids by using technology!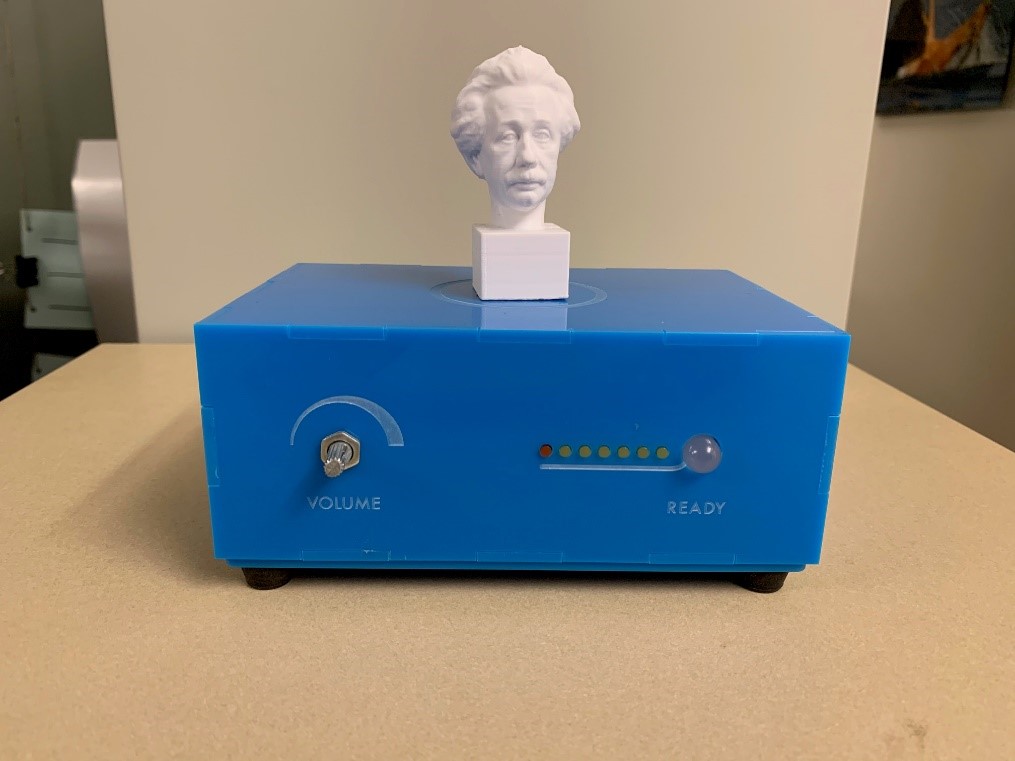 3D printing can be a bit of a daunting task at first, with confusing programs and files involved. However, once you get the hang of it, 3D printing can be really rewarding.  There were a lot of hurdles I had to overcome during the process of learning to work with the 3D printer. Sometimes the object I was trying to print would not stick to the printing surface, meaning the based of the print would just look like a tangled pile of spaghetti. Other times, the printed object would not be printed with enough support and would sag, creating droopy necks like Nefertiti's. A few times I would go to print an object without a strong base and the whole thing would break before it even finished printing. It took a lot of adjustments on what items I choose and to the settings on the printer to make the objects look like professional prints. Through experimentation and research, I learned that the best way to make a good print is to print slowly. Even when it seems frustrating to wait so long for an object to print, slow prints are worth the wait because they look great. My first real success was a bust of Albert Einstein, which is one of the 3D objects used in the Unstacked program. In order to print the bust at the quality I wanted, I had to wait about four hours. As someone who generally prefers instant results, this was probably the hardest challenge I faced on my 3D printing journey.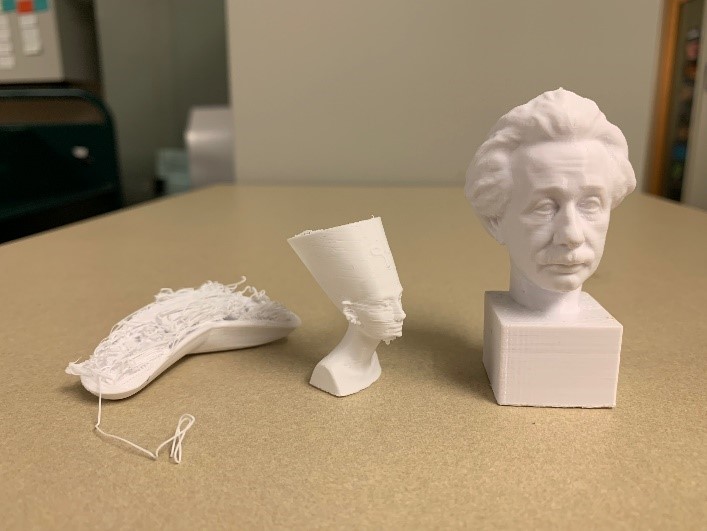 The moment that really made it all worth it was when I was able to print an item from the Smithsonian Digitization 3D collection! The first item from the Smithsonian I printed as a test run was a boot from the Broadway musical The Wiz. 3D printing was able to release the boot from the collection and make it a tangible, touchable object.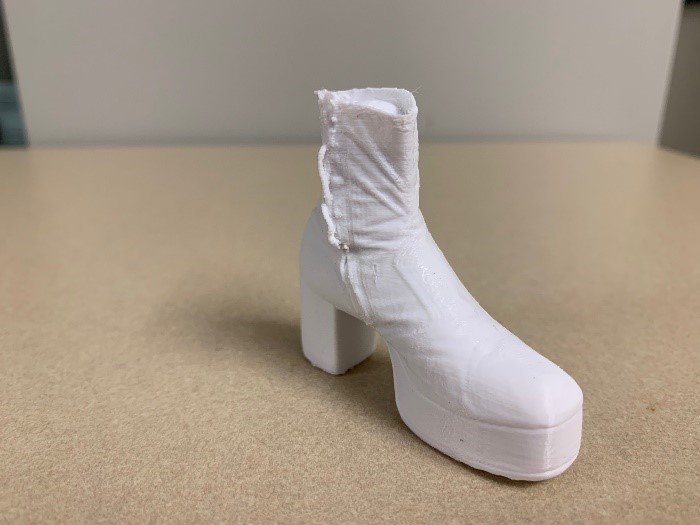 I hope that in the future, more education departments of the Smithsonian and other museums can use 3D printing to enhance learners' understanding of collections. I am thrilled to be working on a project that will help people literally reach out and touch the Smithsonian collections, engaging with them in a new, meaningful way.
–Alexis Simms, Education Intern for Smithsonian Libraries 2019
Smithsonian Libraries has a variety of programs for learners of all ages in the Washington, D.C. area. Through our Education Department, we offer innovative programs, access to expansive digital collections and rare treasures, immersive classroom experiences, and professional opportunities for youth and graduate students considering careers in museum and libraries. To learn more about our current programs for young children, middle schoolers, and teens, contact us at SILeducation@si.edu.