Within the Smithsonian Libraries' circulating collections, there are a variety of adhesive bound paperback books in need of rehabilitation. As the text blocks of these items are frequently built of single leaves attached with glue rather than folded sheets sewn together with thread, a new flexible adhesive binding must be created.
To illustrate this adhesive binding treatment, an ideal candidate was selected. For All People, The Story of Frederick Douglass, by Frances T. Humphreville, and held in the Anacostia Community Museum Library, was published in 1969 as a "Weekly Reader Paperback Book Club Edition" for younger readers and, likely as a result of use, age, and inexpensive production methods, had suffered a damaged spine and split text block.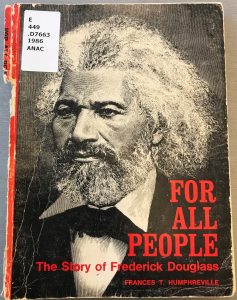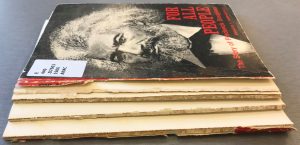 First, the leaves are separated and the remaining original adhesive is scraped away.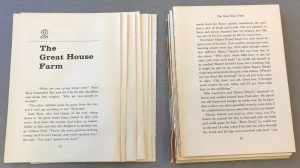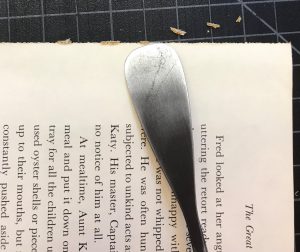 Next, the individual leaves are stacked and squared to re-form the text block.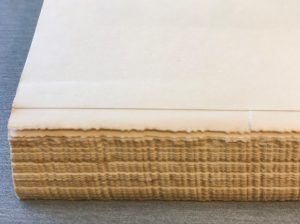 The text block is placed in the backing press and then fanned first to the right and then to the left while Polyvinyl Acetate (PVA) adhesive is applied directly to the spine.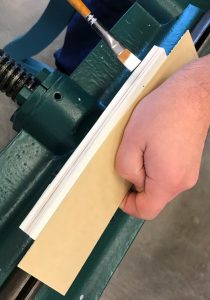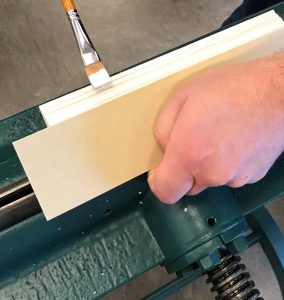 For added strength, a strip of linen, measured to encompass the height of the text block and the width of the spine, is cut; spread with PVA; and secured with a bone folder.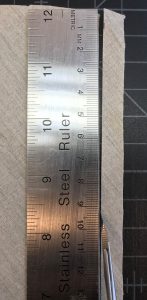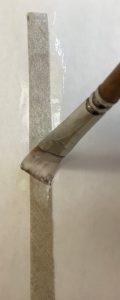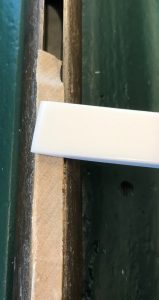 The freshly glued text block is adjusted between the weight of wooden boards and placed in the book press to dry.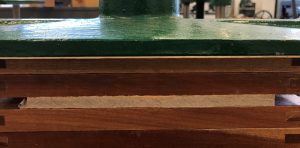 The barely legible fragments of the paper covers' spine piece are neatly trimmed away and a pre-toned Japanese paper is selected, measured, and cut to match the height of the covers and to offer a generous width that will wrap around the book's newly adhered spine.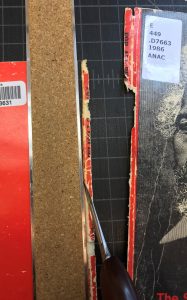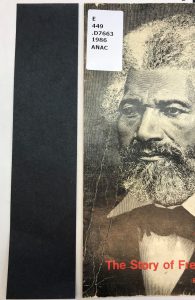 A flange is created by brushing a measured edge of the new spine covering with PVA.  It is adhered to the back of the original front cover and pressed down with a bone folder.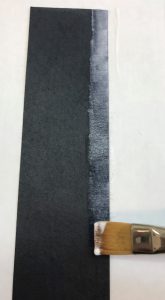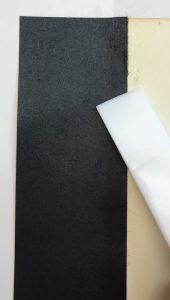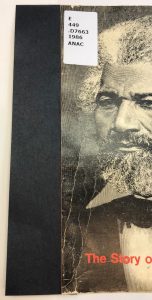 Once dry, the front cover with newly attached spine covering is squared with the text block and then the book is turned over. An exact width of paper is measured that will wrap around the spine and create a second flange that will attach to the back cover.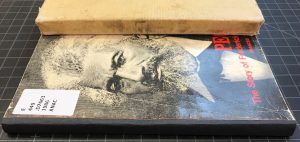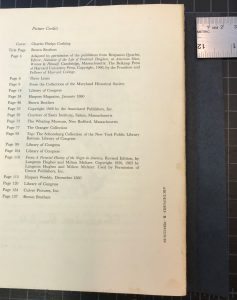 The excess paper is cut away; the section that will wrap the spine is brushed with PVA; and the bone folder is used to press the new paper against the spine.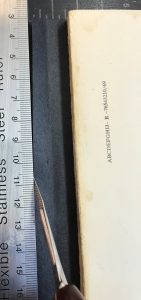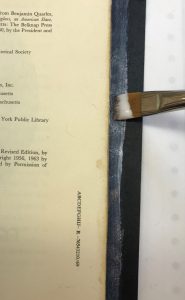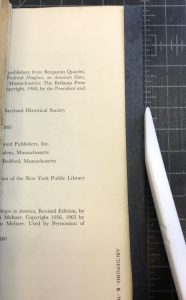 A sheet of wax paper is used to protect the text block while the flange for the back cover is brushed with PVA. The back cover is then matched to the text block and pressed down with the bone folder, adhering to the flange.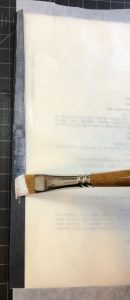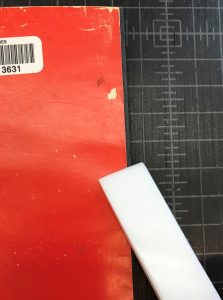 Once the flanges dry, the covers can now open without stress at the front and the back.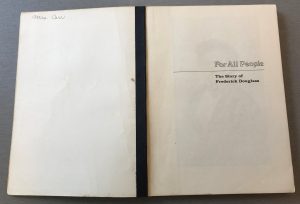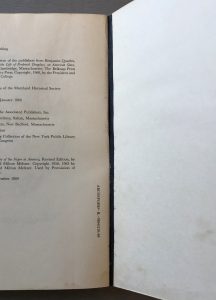 The leaves forming the text block are now re-secured to each other; the new spine covering has attached the original covers; and the new flexible adhesive binding allows the book to open with ease for continued use.