The Smithsonian Libraries is pleased to offer a call for applicants for the 2020 Neville-Pribram Mid-Career Educators Award. The Anacostia Community Museum Library will host this award for 2020. The purpose of the award is to provide an educator with travel funding that will enable him/her to use Smithsonian Libraries collections to develop educational materials (materials may include lesson plans, study modules, educational games, educational websites, etc.). Application deadline is January 10, 2020.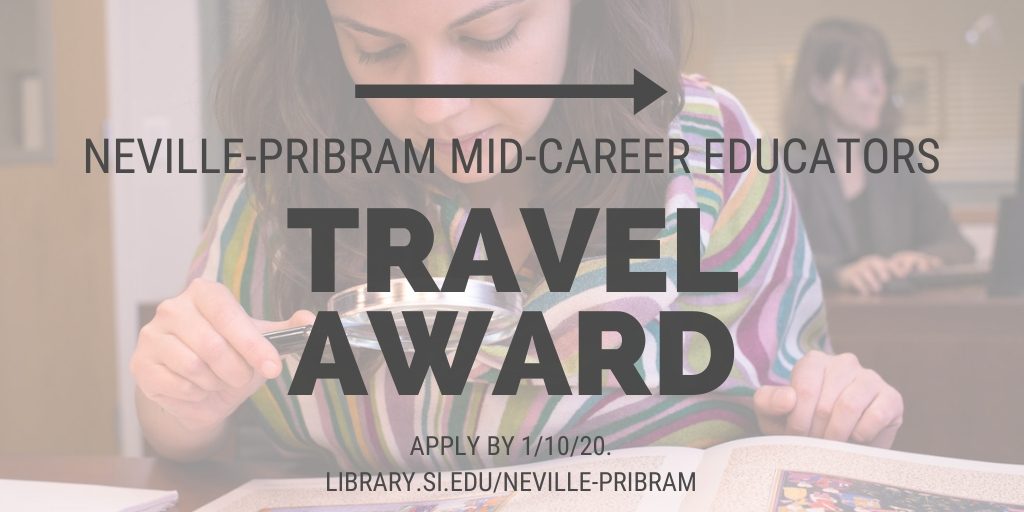 The Smithsonian Anacostia Community Museum Library consists of approximately 10,500 items focusing primarily on African American History and Culture (a legacy collection based on its former scope). The museum was founded in 1967 by John Kinard. The first location was in the Carver Theater. The library joined the museum in 1991 in its new location in Fort Stanton, at the top of Morris Road.
The strengths of the Anacostia Community Museum Library's current holdings are in the fields that support the museum's curatorial department: community museology, urban ecology, environmental justice, and urban waterways. Current collections are regional in scope, with emphasis on the Washington DC metropolitan area, to include Wards 7 & 8. Anacostia Community Museum Library's collection also includes subject areas beyond the current collecting scope like natural history, science and technology, and juvenile literature, making it particularly well suited for an educator in a STEAM field.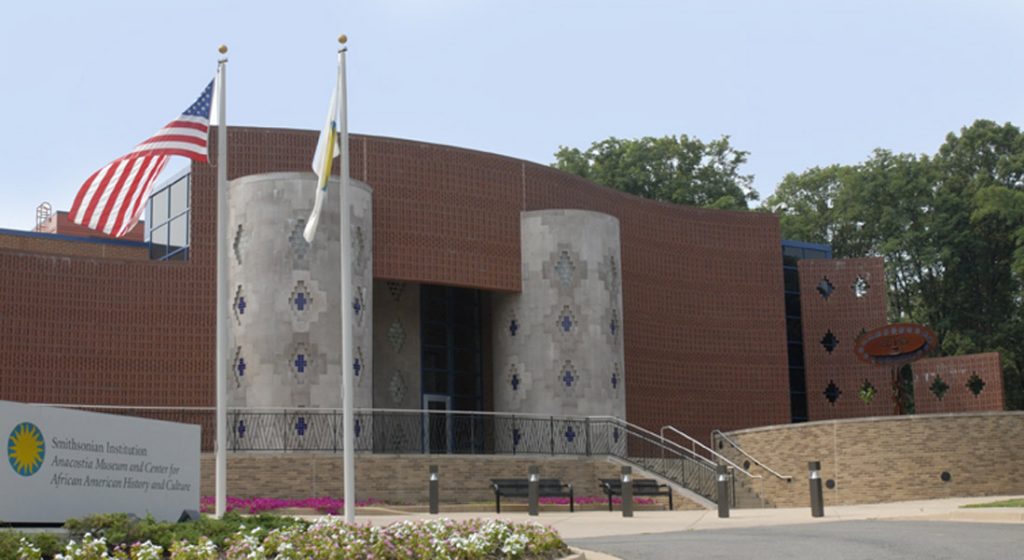 The 2020 Neville-Pribram Mid-Career Educator awardee will have many opportunities to explore, utilize, create, and share a project that contributes to continued learning and application of the history of neighborhoods and communities in education.
Applicants must be current middle school, high school, or college teachers or museum educators working on curriculum development or publications. They may not reside within commuting distance of the Anacostia Community Museum Library in Washington DC, where they will conduct their research. This award is not intended to further the research of doctoral candidates or post-doctoral scholars. One award is offered each year. Awards may not be used to extend other Smithsonian appointments.
For full details, see the Neville-Pribram Mid-Career Educators Awards page: https://library.si.edu/neville-pribram