The Smithsonian Libraries and Archives has just opened applications for virtual, paid internships for Summer 2021 through our 50th Anniversary Internship Program. The projects are in a variety of subject areas and are open to both undergraduate and graduate students. Application deadline is March 1, 2021.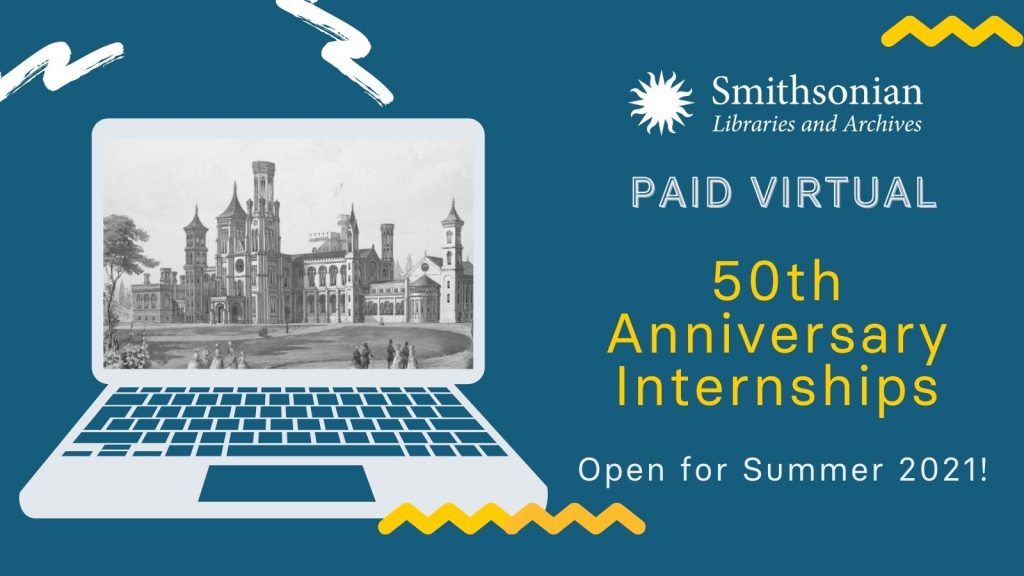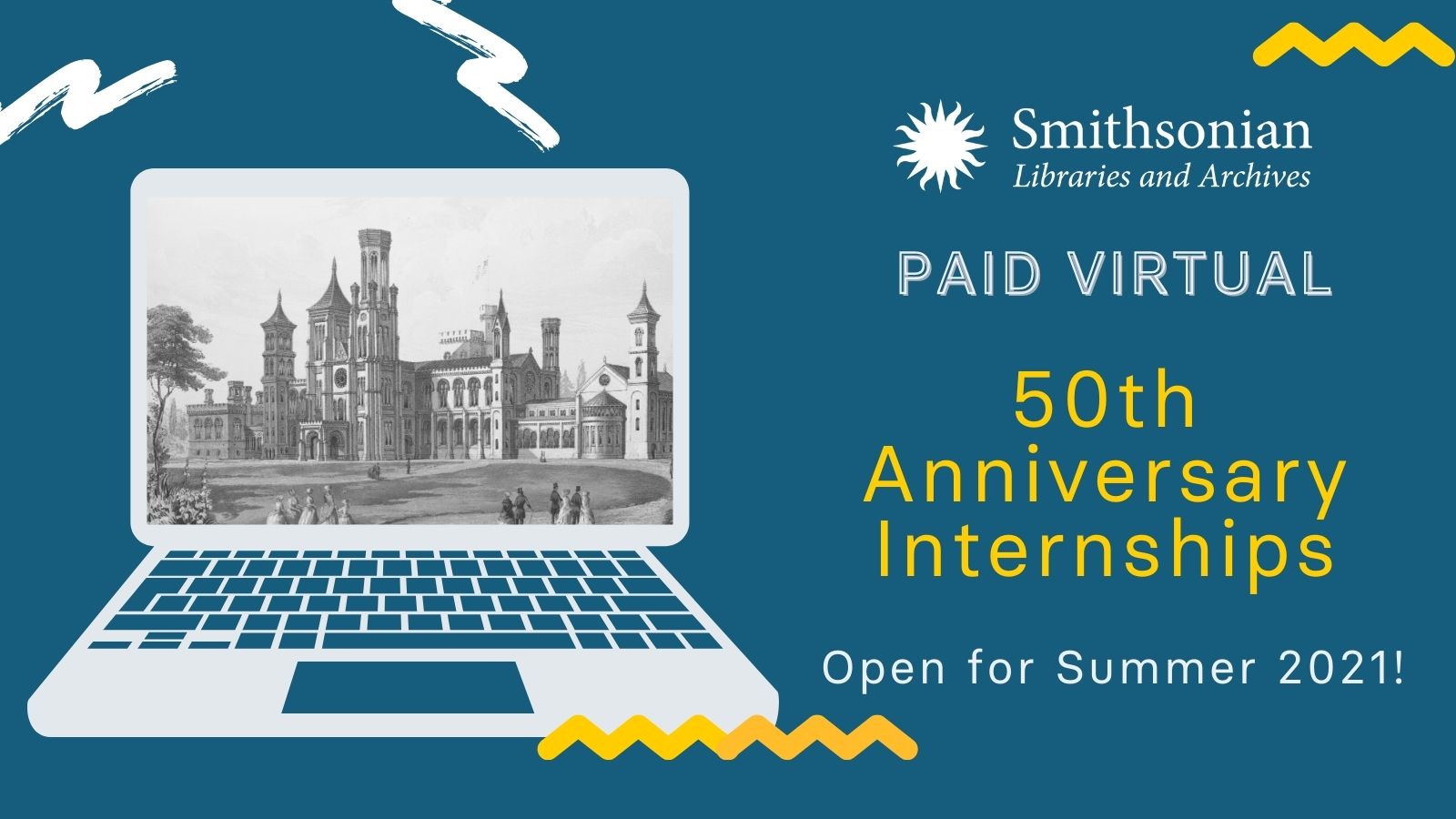 Each unique project offers an opportunity to explore current topics in archives, libraries and information science and learn from experienced Smithsonian Libraries and Archives staff in a virtual environment.
Projects include:
Advancement: delve into online donor engagement and stewardship by assisting with digital marketing and donor relations
Born Digital Collections: learn how to extract and analyze metadata from born digital holdings and develop and implement a preservation treatment plan for this type of material
Cataloging: explore bias in current Library of Congress Subject Headings and help make collections description more open, accurate, and inclusive
Communications: learn how the Smithsonian Libraries and Archives shares its collections and programs with various audiences by evaluating and creating marketing and social media content
Digital Curation: contribute to the creation of digital resources and exhibitions about the history of Smithsonian women in science by learning how to manage a dataset, developing biographies and researching representation in data
See complete program details and application instructions on our 50th Anniversary Internship page. Learn more about academic appointments and related policies on our Internship and Fellowship page.
Curious about the work of past interns? Read more about their experiences.
Funding for the 50th Anniversary intern class was provided by the Secretary of the Smithsonian and the Smithsonian National Board.