When the Smithsonian's Arts and Industries Building reopened in November 2021, it launched FUTURES, an ambitious, interactive exploration of what lies ahead for humanity. This building-wide exhibition is on view until July 7th, 2022 and highlights artworks, technologies, and ideas that look towards the future. Included in the exhibition is "Women in America: Extra and Ordinary", an innovative classroom tool developed by Sara Cardello, our Head of Education. Stories from this resource will also be featured in our next online program, Women at Work on February 15th, 2022.
"Women in America: Extra and Ordinary" is part of our Traveling Trunks program. Intended for educators and students, the trunks are immersive, multimedia library kits that connect Smithsonian Libraries and Archives collections with other Smithsonian content around a common theme. The "Women in America: Extra and Ordinary" theme features twenty-four women who lived in America from 1785-2013. Their stories are extraordinary while honoring the strength of the everyday.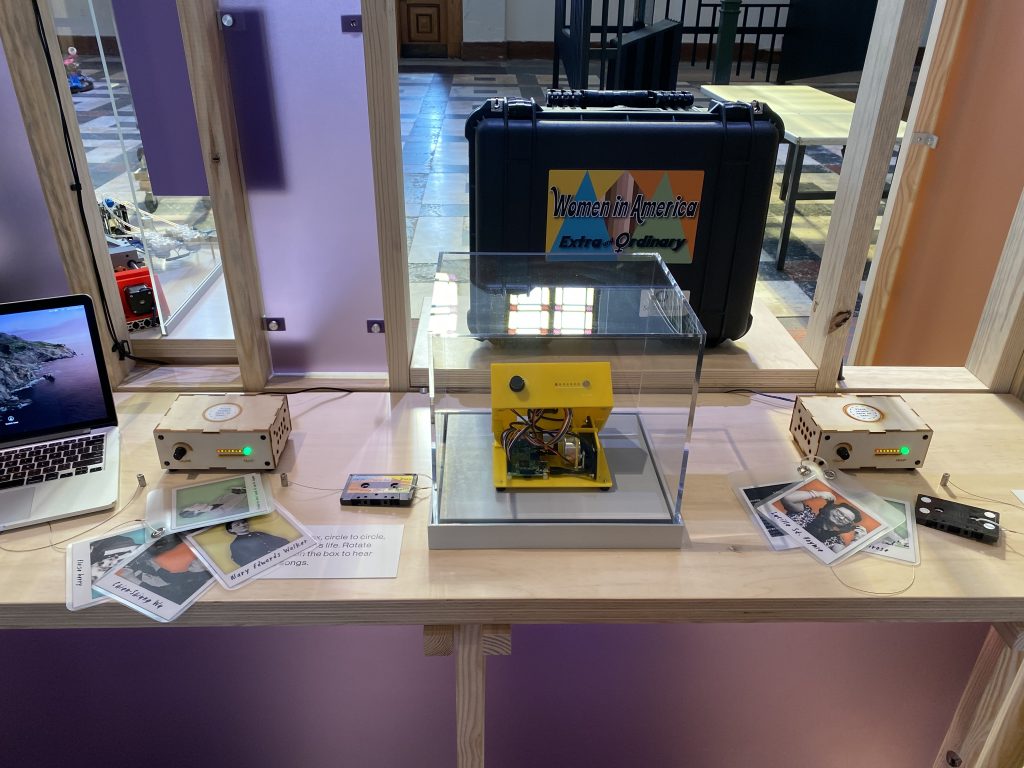 In the "Futures that Unite" section of the FUTURES exhibition, you'll find our "Women in America: Extra and Ordinary" Traveling Trunk, including eight selected stories that celebrate women in science. Each woman is represented by a card. Touching a card to a nearby speaker brings a woman's story to life with a biographical description. Touching the accompanying cassette tape plays a related song from Smithsonian Folkways.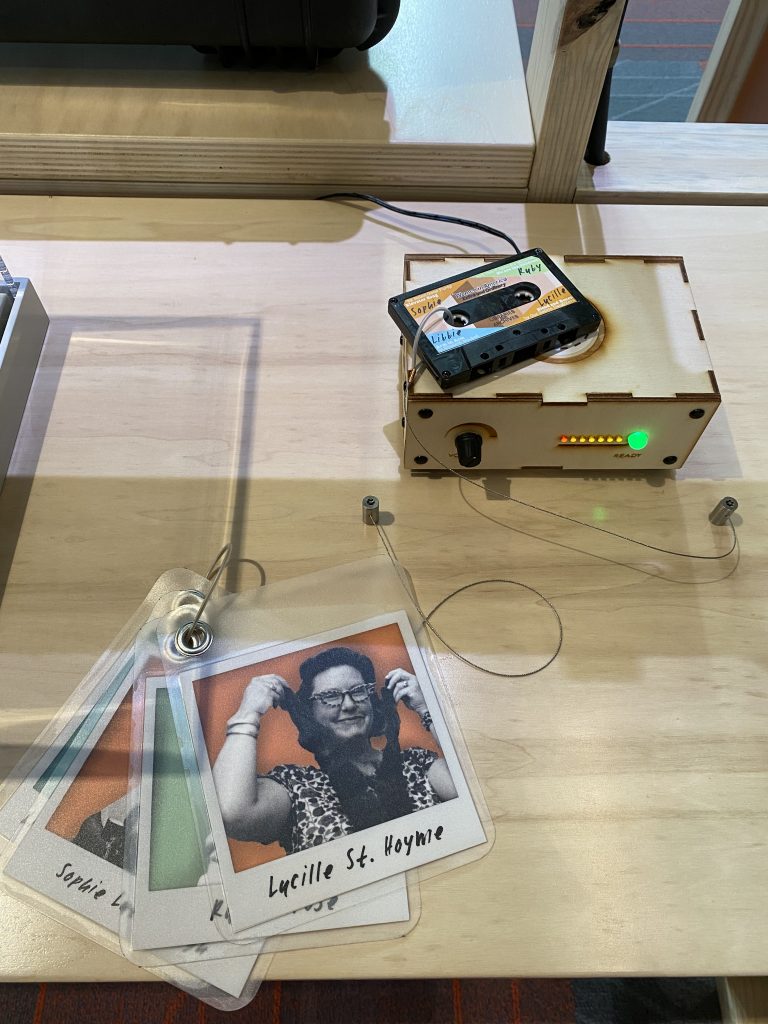 The stories of our past are powerful tools. They can be reminders of our successes and cautions of our failures. Entirely too often our history has been written by and for a single perspective, marginalizing women and people of color. This display helps honor eight lesser-known women in STEM and continue their legacy. You might encounter Eloise Berry, the first female scientist for the Forest. You may hear from Sophie Lutterlough, who rose from an elevator operator to working in the Entomology department in the National Museum of Natural History. Or you may be awed by Chien-Shiung Wu, a nuclear physicist who worked on the Manhattan Project to develop the first nuclear weapons.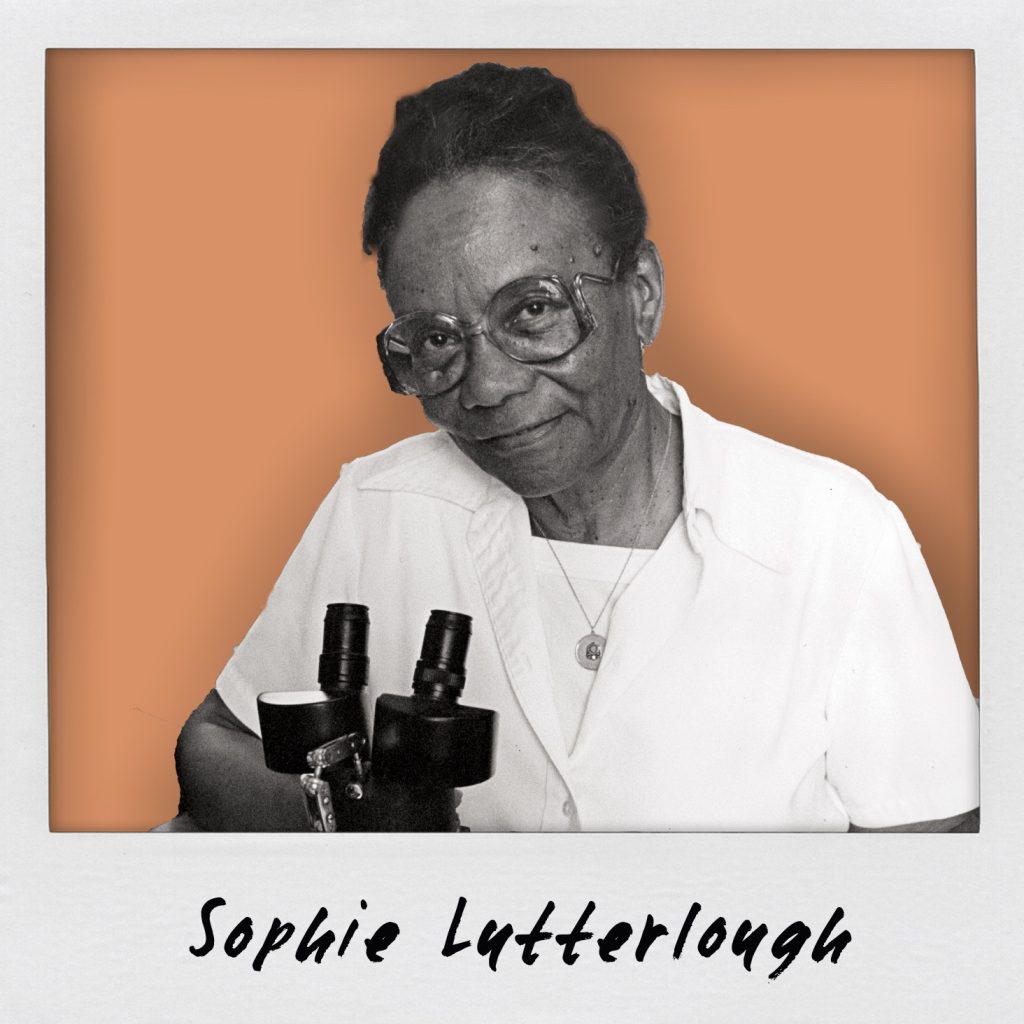 Our Traveling Trunk program is not currently lending to schools due to the ongoing pandemic. This spotlight in FUTURES allows us to engage with visitors from around the world, sharing these lesser-known stories of women in science from our collections.  We hope visitors experience and learn from the extraordinary stories of women, both extra and ordinary.
Interested in hearing more about these remarkable women? Join us on February 15th for our free, online program, Women at Work. Our director, Tamar Evangelestia-Dougherty will explore their legacies as part of a broader conversation about women in STEM. 
"Women in America: Extra and Ordinary" received support from the American Women's History Initiative.