Join the Smithsonian Libraries and Archives at the Smithsonian National Education Summit on July 27th-28th, 2022. This is a free, two-day, online and in-person program hosted by the Smithsonian for educators, librarians, media specialists, and policymakers nationwide.
We will be participating in two events. The first is a webinar, Of Source Not!, on July 27th at 1 pm EST. Join this session to hear from our head of education, Sara Cardello, our historian, Pam Henson, and a past Neville-Pribram Educator, Mike Skomba, as they share the importance of primary sources, including oral histories, how to break them down, and what to watch out for.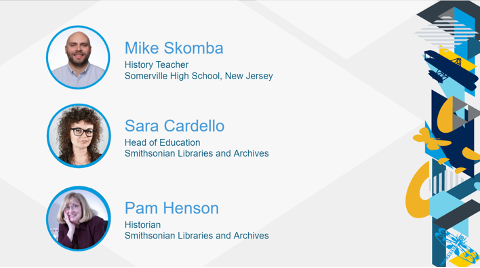 The second way to interact with Smithsonian Libraries and Archives' materials while attending the summit is through our behind-the-scenes video, From Nursery Rhymes to Punk Rock. This is an all-access backstage pass to our new exhibition, Music HerStory: Women and Music of Social Change, which explores the rich contributions of American women across a wide range of musical genres.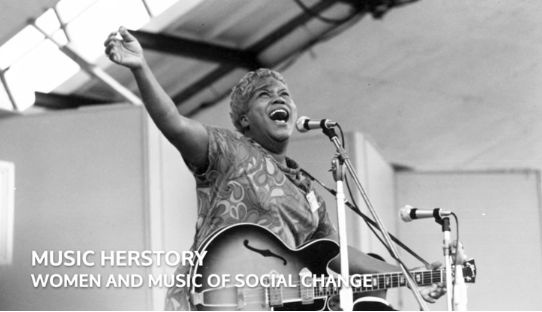 The overarching theme for the summit is Together We Thrive: Creating Our Shared Future Through Education. Beyond the Libraries and Archives contributions, there is a wide variety of outstanding programming to check out. Learn more about it from the Undersecretary for Education, Dr. Monique Chism here and take a second to register for the event here. See you there!