To celebrate November 21 as World Television Day, staff from the Audiovisual Media Preservation Initiative (AVMPI) have aggregated 100 of their favorite online Smithsonian collection items about TV. Take a look at our Spotlight on Smithsonian television collections.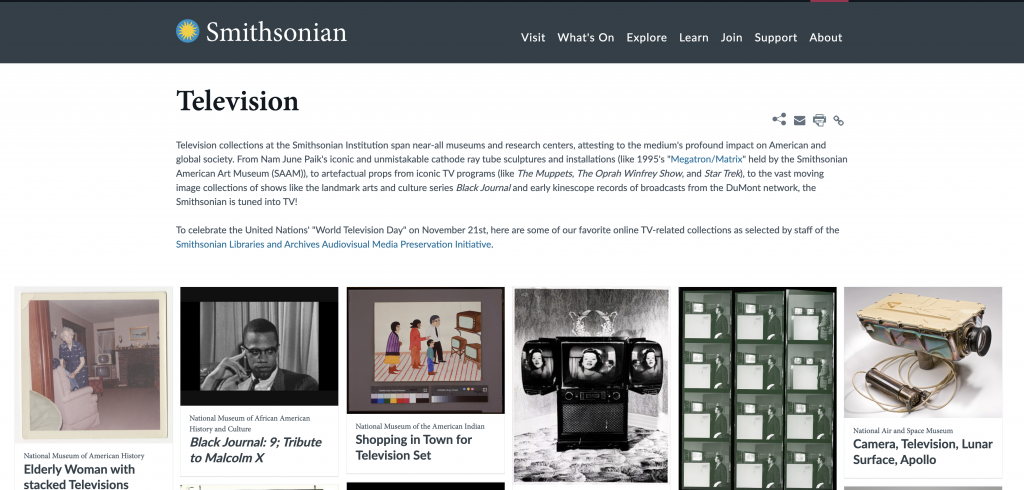 First designated by the United Nations General Assembly in 1996, World Television Day celebrates the technology as "a symbol for communication and globalization in the contemporary world."
While our new Smithsonian Spotlight prominently features several moving image collections from TV history—episodes of Black Journal, a rare interview with Selena, and mealtime footage aboard Apollo 11—this online exhibition's selections lean heavily on artefactual television legacies. That's because so many of the Smithsonian's rich television programming collections in the format of videotapes and kinescope films have yet to be digitized. The AVMPI is excited to dedicate its efforts in the upcoming fiscal year to changing this oversight.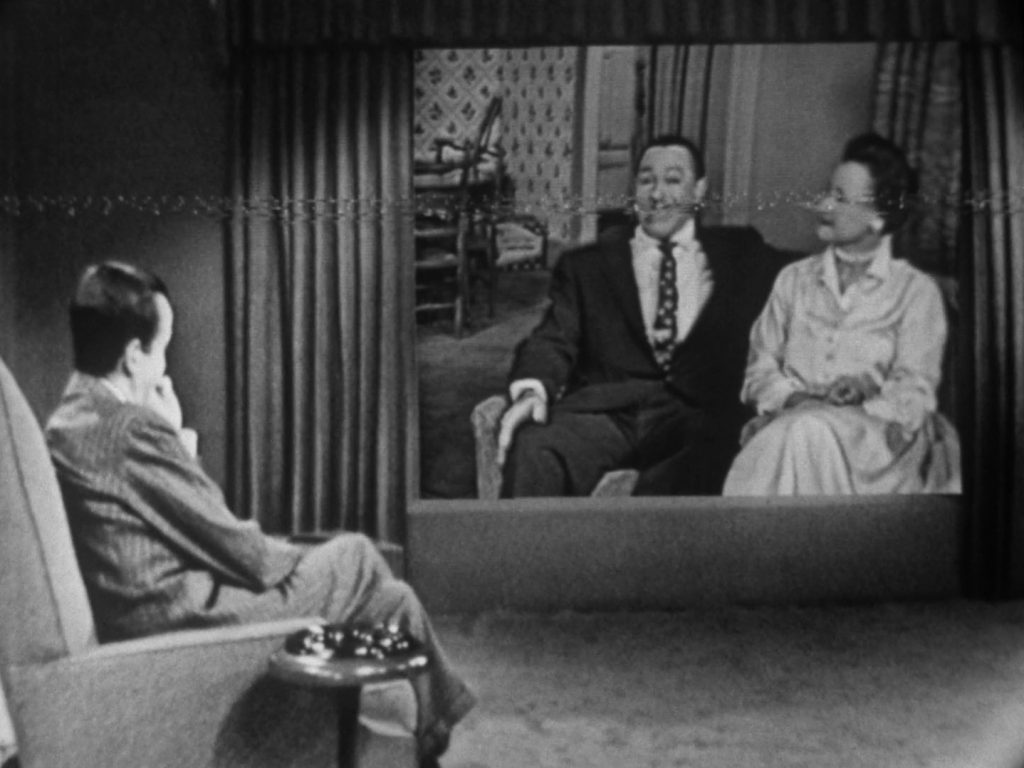 Thanks to the generosity of the Smithsonian's National Collections Program and the American Women's History Initiative, the AVMPI is making television collections one of our project's thematic foci for 2023. Television's enormous impact traverses so many areas of American and global society that it makes TV an excellent lens through which we can look at social change, technological developments, and distinct cultures and traditions. In 2023, we will be digitizing and hope to make available the complete collection of 2-inch quadruplex videotapes of Hal and Halla Linker's extensive travelogue television series, The Wild, the Weird, and the Wonderful, from the Human Studies Film Archive; we will create new scans of several episodes of the Edward R. Murrow-hosted Person to Person celebrity interview program broadcast on CBS in the 1950s and held by the National Museum of African American History and Culture (NMAAHC); and, we will preserve all of the films and videos that form part of the Sally K. Ride collection at the National Air and Space Museum.
Last week, AVMPI Task Force members Bleakley McDowell (NMAAHC's Senior Media Conservator) and Leigh Gialanella (National Museum of American History's Digital Archivist), along with Audiovisual Archives Specialist Analiese Oetting, met at NMAAHC to scan several early 16mm kinescope TV recordings from the Allen Balcolm Du Mont collection and other works. These included a DuMont network commercial starring Norman Rockwell, which we hope to share with online audiences in the coming months, and a legendary but long-unseen Smithsonian exhibition film starring television comedy icons John Belushi and Gilda Radner.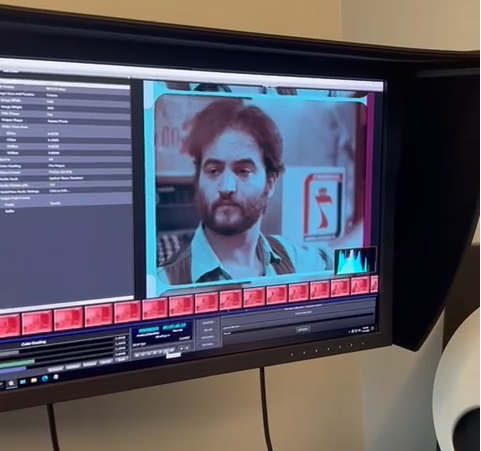 Our own Smithsonian Institution Archives also hold rich television collections as well, for which preservation and digitization is already underway. Thanks to the extraordinary work of Smithsonian Libraries and Archives' Media Digitization Manager Kira Sobers and Preservation Coordinator Alison Reppert Gerber, the first two seasons of the 1980s SI co-produced series, Smithsonian World, will become available online in 2023. Co-produced by public television affiliate WETA and hosted by historian David McCullough, Smithsonian World ran for six seasons from 1984 until 1989 and is but one of the Institution's forays into broadcast television that the AVMPI hopes to unlock for online audiences in the coming year.
Stay tuned!