This Black History Month, we're excited to introduce the #FunnList: a spotlight on Black women in science from Smithsonian history.
The Funn List builds off the Smithsonian Funk List, the brainchild and namesake of Vicki Funk (1947-2019). Now maintained by American Women's History Initiative Digital Curator Liz Harmon, the Funk List is an ever-expanding data set documenting over five hundred Smithsonian women in science, past and present.
The vast majority of women on the Funk List are white. Ellis L. Yochelson and Mary Jarrett's 1985 retrospective, 75 Years in the Natural History Building, crystallizes this disparity: "At the present time [in 1985], though other minority groups are represented, there are no American blacks on the scientific staff." An understatement follows on the next page: "The historical record is not one to be particularly proud of."
Despite institutional racism, Black women have fought to forge careers in the sciences at the Smithsonian since at least the mid-twentieth century. The #FunnList campaign from Smithsonian Institution Archives honors the unique stories of these scientists—starting with its namesake, Annette Jones Funn.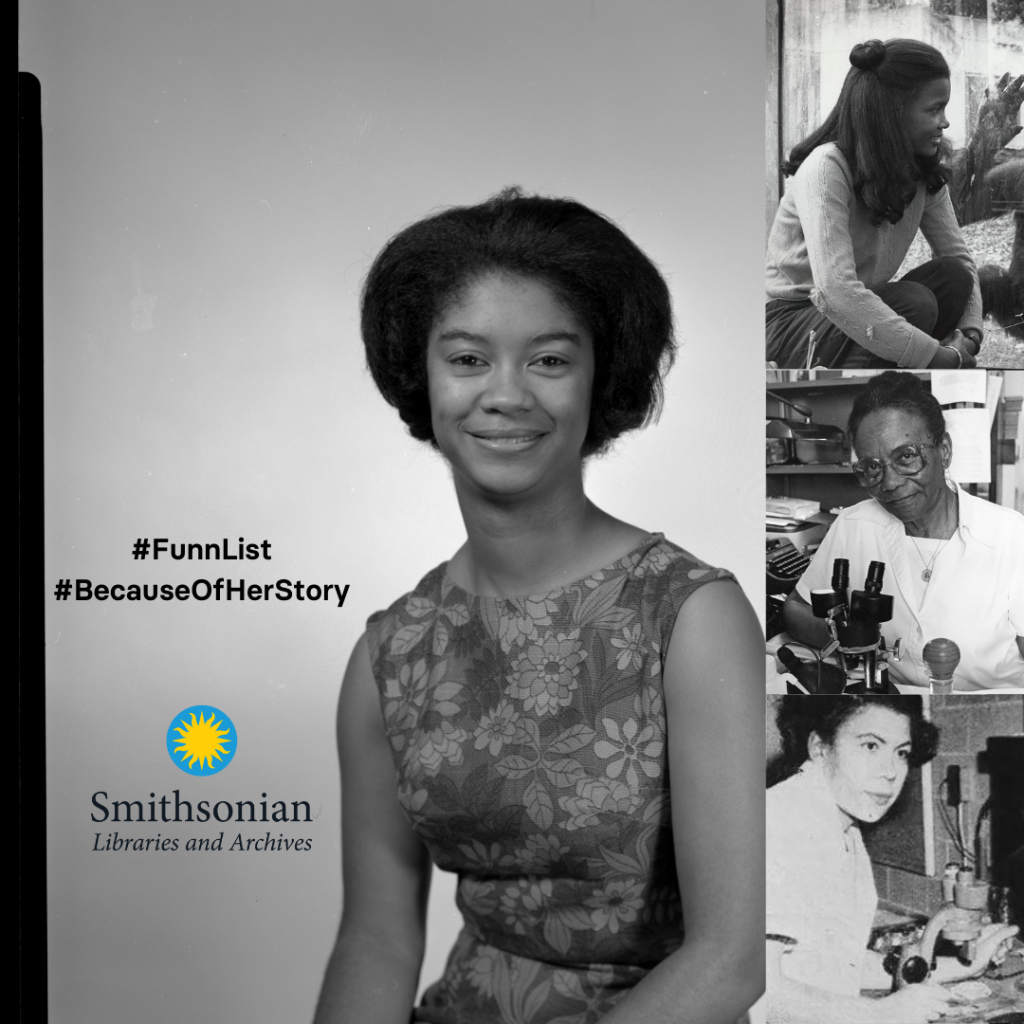 The Funn in the #FunnList
The Funn List is named after Annette Jones Funn (1942-2016), a microbiologist with the Smithsonian Oceanographic Sorting Center (SOSC) and U.S. Food and Drug Administration.
Funn spent the years 1966 and 1967 as a technician with the Smithsonian Oceanographic Sorting Center. Founded a few years earlier, SOSC was responsible for cataloging, preserving, and distributing marine specimens for research worldwide.
The Oceanographic Sorting Center was headquartered south of the National Mall, in Washington, DC's Navy Yard area. Funn's work, however, took her even farther afield.
In September 1967, Funn joined an expedition of the Southeastern Pacific Biological Oceanographic Program (SEPBOP). The Anton Bruun's Cruise 18B set sail from Callao, Peru, traveling through the Galapagos to Guayaquil, Ecuador. Along the way, Funn collected invertebrates and algae for SOSC, and preserved specimens gathered from midwater trawls.
Funn would go on to a decades-long career at the U.S. Food and Drug Administration, where she melded her microbiology expertise with a focus on public health. As part of her work in the FDA's Office of Consumer Affairs, Funn served as a public health advisor for the Health and Human Services Secretary's Health Promotion Initiative.
Funn's community advocacy extended well beyond her professional duties. As an undergraduate at Virginia State University, she was appointed by Martin Luther King, Jr. to lead a "platoon" in a civil rights march held near the college. Later, she would hold leadership roles in a veritable bevy of local and national Black and women's organizations: the National Council of Negro Women, the League of Women Voters, and the NAACP, to name a few.
Funn List Spotlights
Annette J. Funn | Margaret Collins | Margaret Santiago | Sophie Lutterlough | Lisa Stevens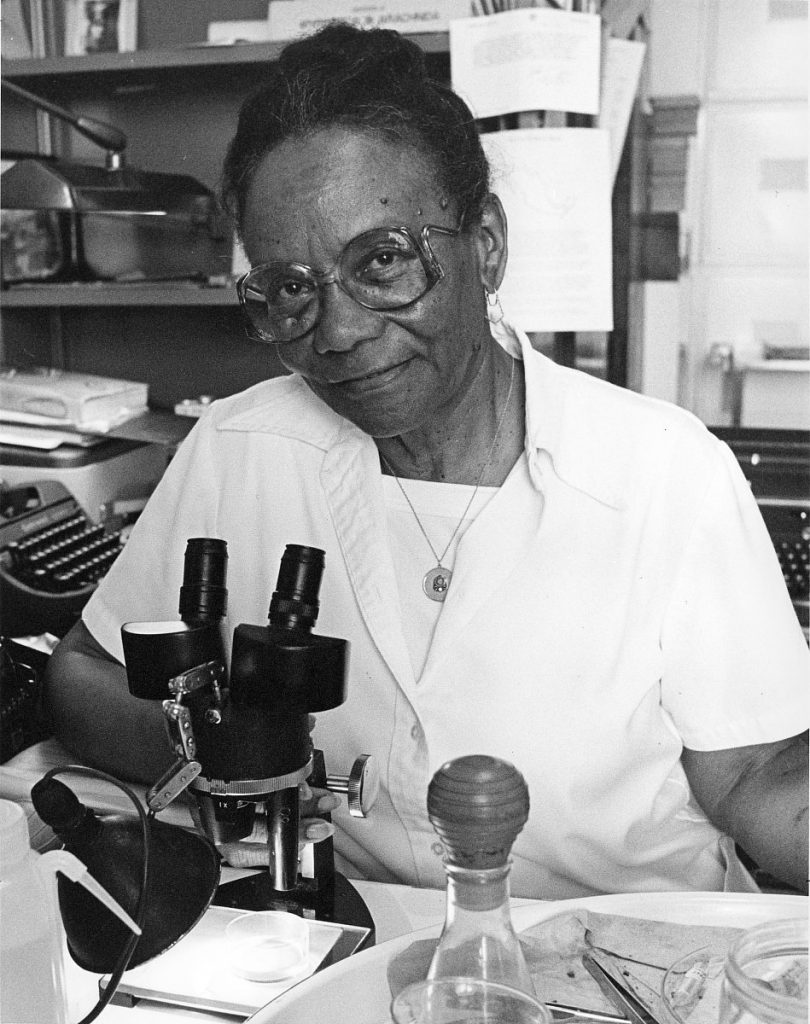 Further Reading: 
"Concerned Black Women honors Annette Funn" by Tamara Ward, Southern Maryland News
Inspiring African American Women of Calvert County by Friends of Calvert Library