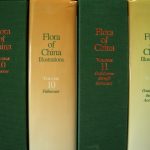 This post was written by Alice Doolittle, a 2011 summer intern on the Botany-Horticulture Library. Interested in working with us this summer? Now is the time to apply! Visit our internship webpage. Applications close April 30th. 
For a biologist who is also an aspiring librarian, what could be better than to spend the summer in the stacks within the National Museum of Natural History? During the summer of 2011, I spent several weeks at the Botany – Horticulture Library as a Professional Development Intern for Smithsonian Institution Libraries.
I spent most of my time on a collection development project, researching floras for possible acquisition by the library. The term "flora" refers to the plants that inhabit a particular region; it also refers to books that document and describe the plants of a particular region. Floras are essential reference resources to botanists and others who are working to understand, describe, document, and conserve the diversity of plant life around the world. And unlike a field guide, a flora generally doesn't fit easily in a pocket or a backpack—The Flora of China, for example, will be 25 volumes when completed.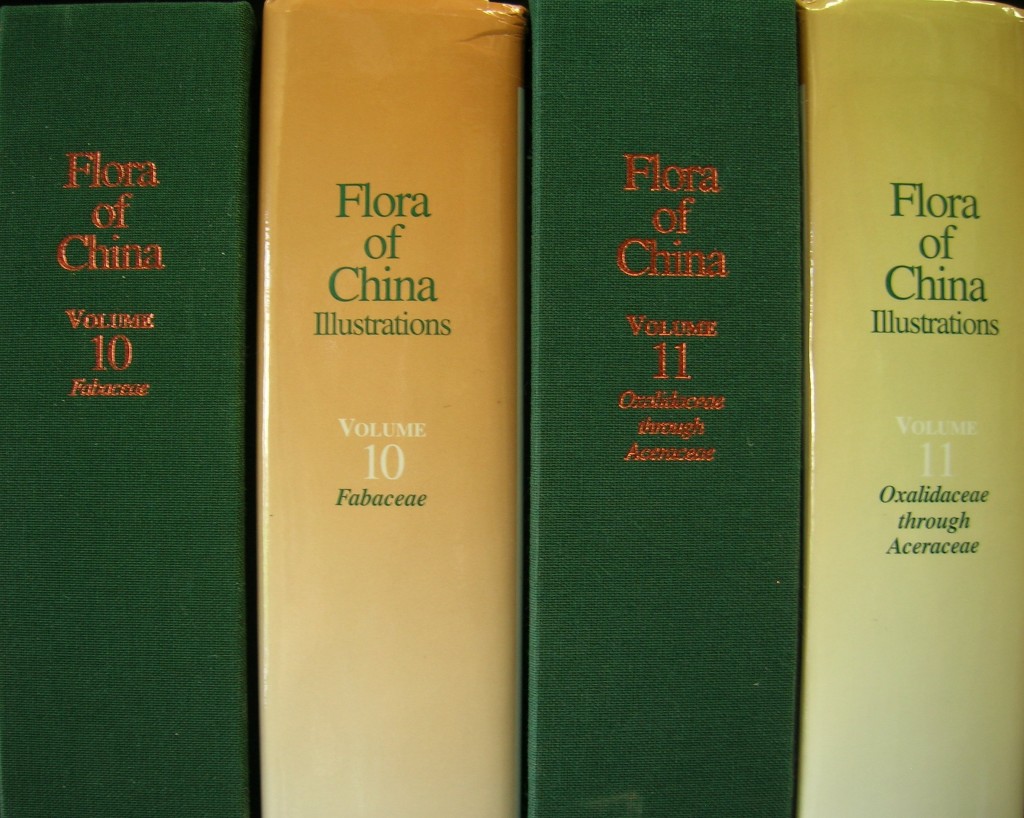 Just a cursory look in the stacks reveals that the Botany – Horticulture Library is rich in floras. So how does one even begin to figure out which floras the Smithsonian should acquire? Luckily, I had some help: The Guide to Standard Floras of the World, by David G. Frodin, is an annotated bibliography of important floras, arranged by region.
What remained for me to do, then, was to determine whether the floras listed in Frodin's book are in the collections of the Smithsonian Institution Libraries, or available online. Even this, however, was a fairly tall order for a six-week internship, given that The Guide to Standard Floras of the World is more than 1,000 pages long. So I focused on regions of the world where Smithsonian botanists are particularly active: Central America, the Caribbean, and China.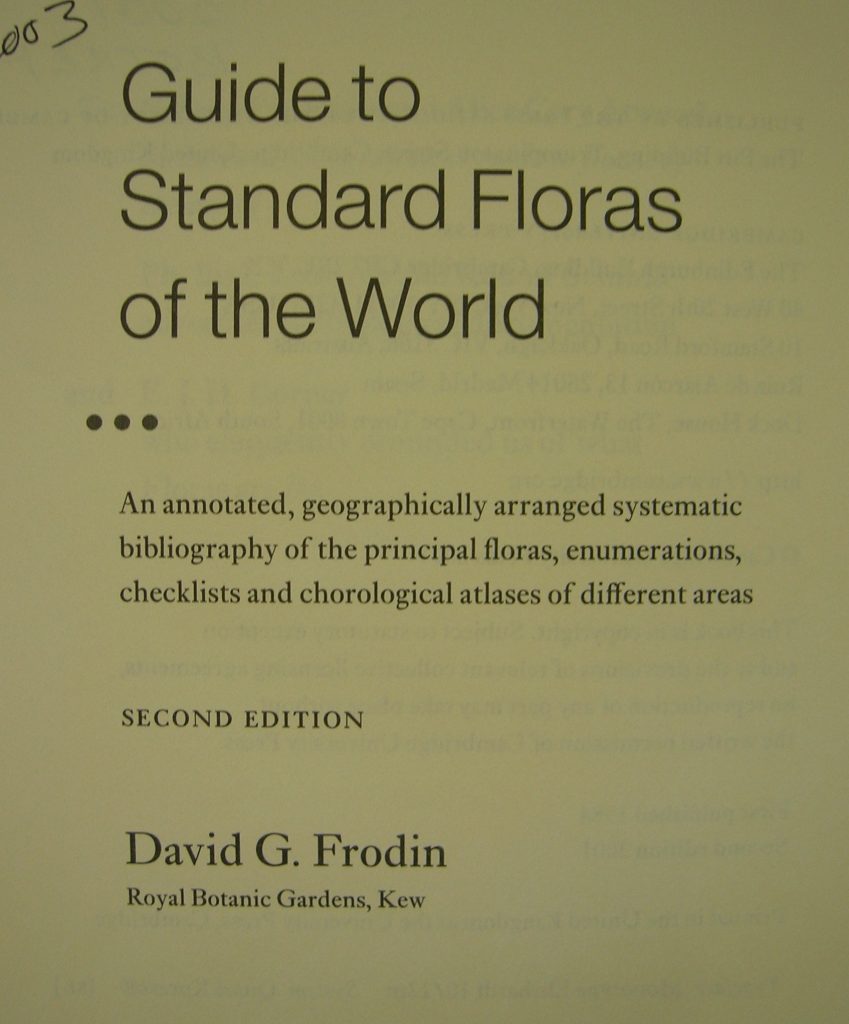 Along the way, I became much more familiar not only with floras themselves, but also with a variety of print and online resources I used to track down floras. Because floras can be multi-volume works, with individual volumes published out of numerical order and sometimes years apart, I often referred to online booksellers to find out which volumes had been published to date. Floras published in scripts unfamiliar to me, such as Chinese, were particularly challenging, because I needed to rely on transliterated and translated bibliographic information. I quickly learned that transliteration and translation can turn a single title into several different titles, so I often had to cross-reference bibliographic information in a variety of online catalogs and websites to track down a particular flora.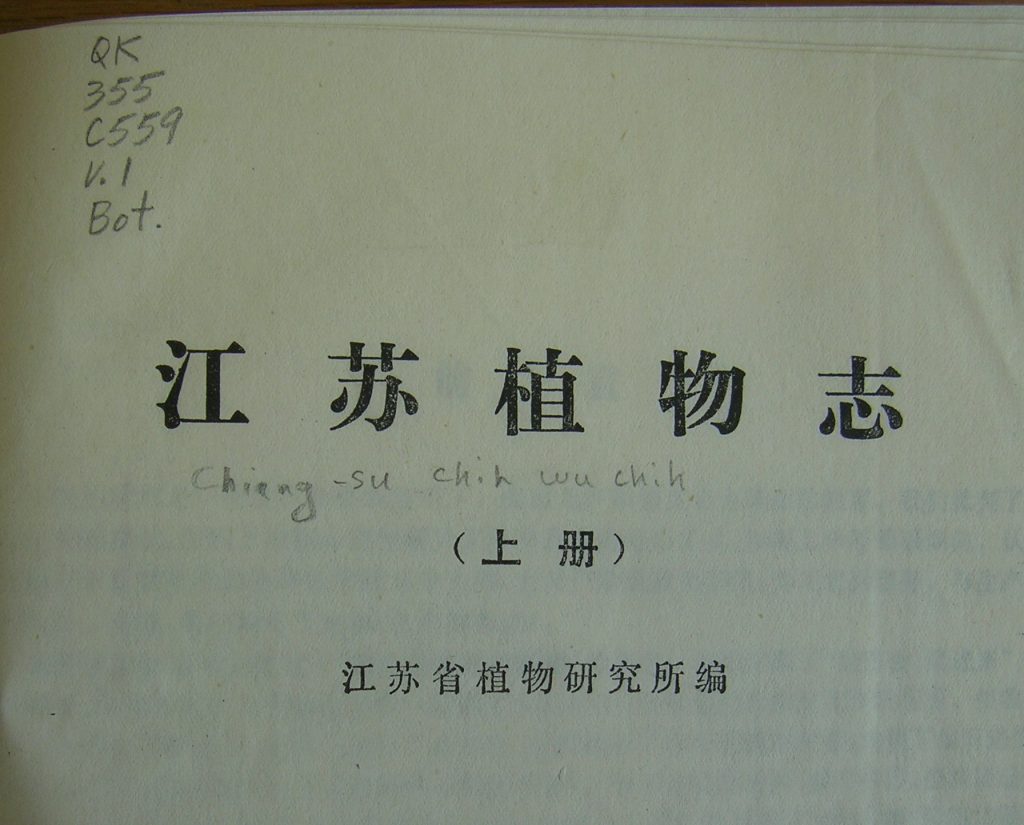 Title page of Chiang-su chih wu chih
By the end of the summer, I found that while the Botany – Horticulture Library's collection of Central American and Caribbean floras is quite comprehensive, the collection of Chinese floras is lacking a number of works, particularly those published within the last ten years. Armed with the list I compiled of titles to consider for acquisition, my supervisor Robin Everly now has a game plan for starting to fill in the gaps in the Botany – Horticulture Library's flora collection.
-Alice Doolittle, Professional Development intern