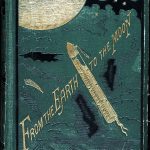 Saturday, May 5, 2012 is Space Day at the National Air and Space Museum.  Space Day is an annual family day program sponsored by Lockheed Martin.
Kids, parents and museum enthusiasts are all welcome to explore amazing exhibits, as well as presentations provided by aerospace industry engineers, specialists and astronauts.  There are also interactive, space-related educational activities for all ages to enjoy.
The focus for Space Day 2012 is the celebration of the arrival of the Space Shuttle Discovery to the National Air and Space Museum's collections.    Visitors can learn about Discovery's most significant payload, the Hubble Space Telescope, as well as Discovery's most famous passenger, Buzz Lightyear.
Space-related literature has always been popular with the younger set and The National Air and Space Museum Library has a few space-related titles specifically for children.   The beautifully photographed DK Guide to Space by Peter Bond (fQB46. B76 1999 NASM) is a must-have for any children's space literature collection as well as the classic Guide to Outer Space by Franklyn Mansfield Branley, illustrated by George Geygan (PZ10. B65GuX).
Astronaut Sally Ride's book To Space & Back (TL793. R536 1986) describes in text and photographs what it is like to be an astronaut on the Space Shuttle.
The pages of a book can transport you anywhere, so why not to outer space.
Come and enjoy Space Day at the National Air and Space Museum.
~Leah Smith