Today's post was written by Martin Kalfatovic, Associate Director of the Smithsonian Libraries and Program Director of the Biodiversity Heritage Library.
Did you ever wonder about some of those fabulous items that you see in the Smithsonian gift shops when you've visited the Smithsonian in person? Or maybe you've done some online browsing at the Smithsonian Store online? Perhaps it's likely that you've run across Smithsonian collections-based gifts in your favorite store, too?
You might also have wondered what happens to the money from those products. Well, the revenue generated from all of those products comes back to support those Smithsonian museums and research centers in the work that they do. And yes, Smithsonian Libraries helps to create a wide range of those products. Working with Smithsonian Enterprises, our imaging librarian, Erin Rushing, finds items from our collection that can carry the Smithsonian name and provide a great experience for the person who receives it.
One of the most popular items from Smithsonian Libraries' collections is our regular seed catalogues calendar (published by Zebra Press and available online and from many popular retailers).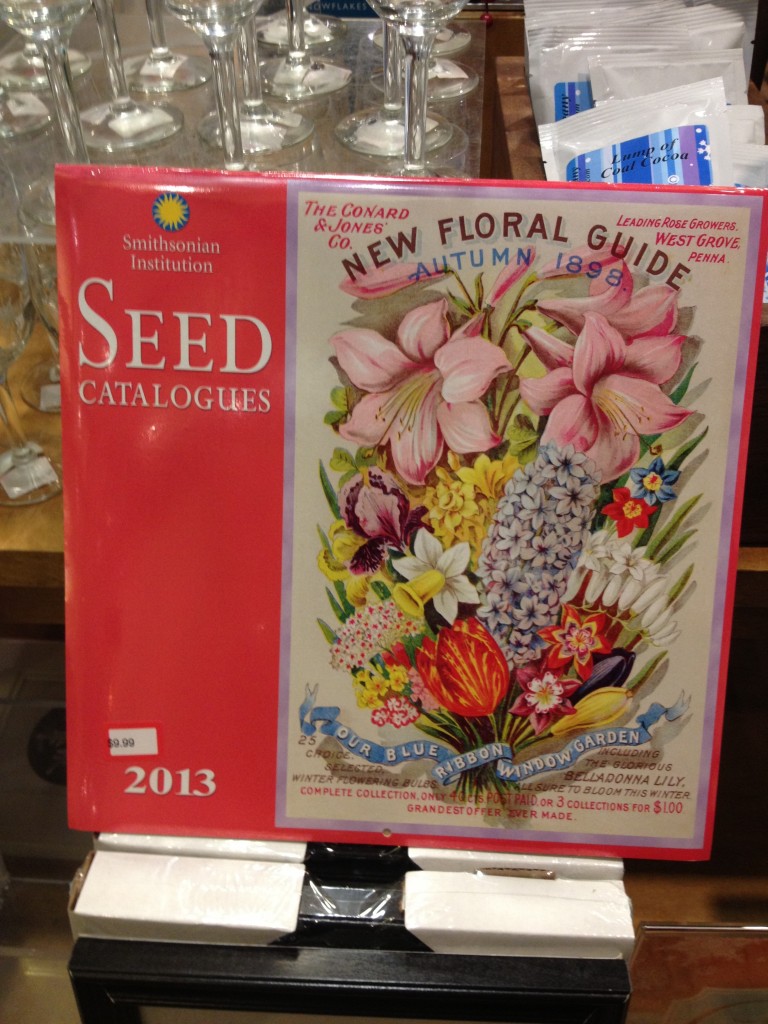 Other products include rugs from Surya and weathervanes from Good Directions. Find them by searching "Smithsonian" in each site's search box.
In the coming year, we hope to feature more of these items on the blog so that you can share items from Smithsonian Libraries' collections in new ways. All while helping us accomplish the critical mission of servicing the information needs of the Smithsonian and the American public.