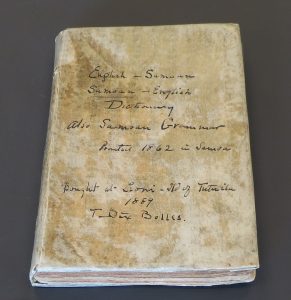 From the outside "A Samoan Dictionary" looks fairly innocuous, but inside lies horror that would strike fear in the heart of any conservator (or book lover). The cover looks like an after thought – a simple piece of vellum with a handwritten title. Upon closer inspection it is evident that the cover is a recycled piece of vellum.  The faint images of rows of typed numbers are visible to the naked eye.   The vellum is glued over the original cloth cover.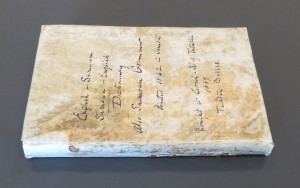 However, when the cover is viewed form the spine there are mysterious holes, some quite large, running down the length of the spine.
Queue the spooky music; this is where the scary part begins!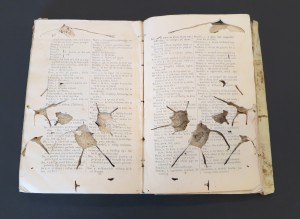 Eeeeee! Opening the book, the first 50 pages have small holes but as you move through the book the full extent (and the true horror!) of the situation becomes clear. Some sort of insect entered through the spine and made a home in this dictionary!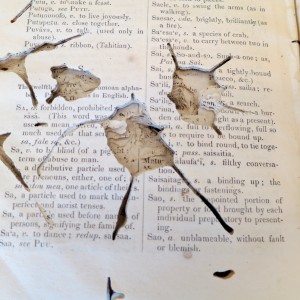 The insect burrowed and gnawed its way through every page of the text.  Towards the end of the book the damage looks like a topographical map of doom.  We may need to consult another library book: "Samoan Insects and Related Arthropods" to unlock the mystery of the insect's identity*! Recently adopted through the Smithsonian Libraries Adopt-a-Book program,  the book will be treated to preserve the integrity of the object as much as possible. Happy Halloween and may your library remain pest free!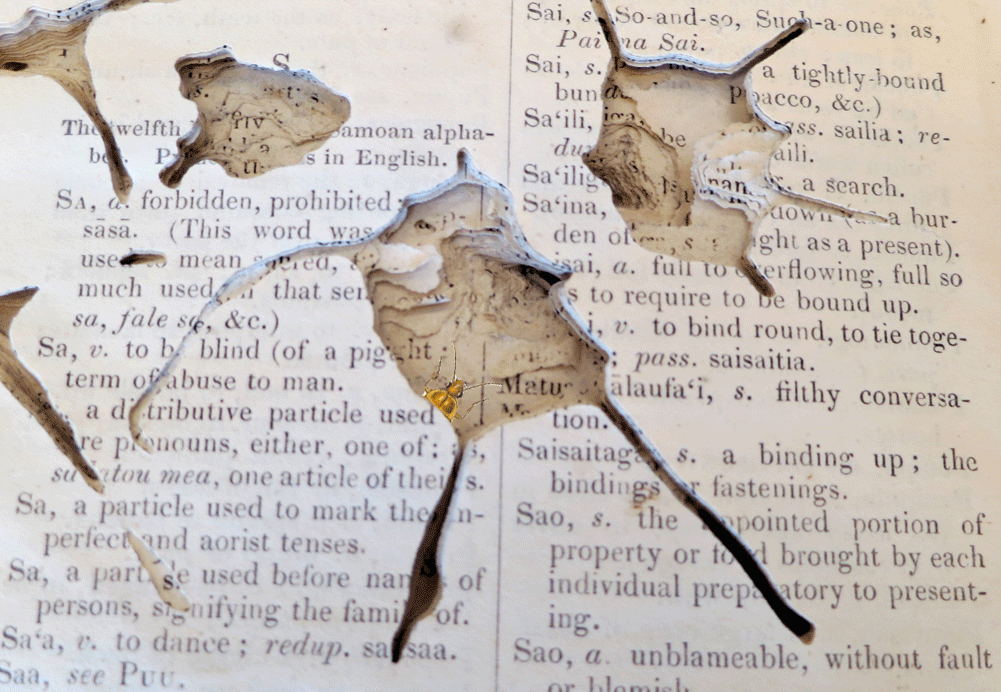 *Bug featured here is a beetle, illustrated in the Biologia Centrali-Americana, and likely not the actual page-nomming insect that destroyed this book.