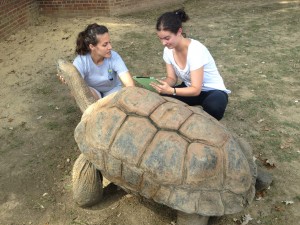 This post was written Devon Lemire, an intern in the Alberta Smithsonian Internship Program. Thanks for joining us this summer, Devon!
My name is Devon Lemire, and this summer I interned with the Libraries' Office of Advancement for three months. I'm from Edmonton, Alberta, Canada (about a six hour drive north of the border with western Montana). I just graduated with my BA Honours in History from the University of Alberta in Edmonton this past spring and this fall I will be starting a Master's degree in History, again at the University of Alberta. After that I plan on going to Library school!
This past summer, I have been working on two main projects for the Office of Advancement, under the supervision of Tina Morrison. I've had my finger in a lot of pies which is part of why my internship has been so interesting and exciting! I even got a behind the scenes look at the National Zoo with a film crew producing two videos for the Libraries.
Aside from petting Giant Tortoises at the Zoo, one of the exciting projects I was working on this summer was standardizing the collection of names and email addresses of patrons who walk into our many different Library branches. This project involved a short field trip to most of the branches in DC to talk to each librarian about the system they currently use and what might work best for them in the future. Eventually, this will allow the Advancement Office to grow its email lists and each branch to have more up to date information about their visitors. The best part of this project was seeing the uniqueness of each library branch, and often a quick behind the scenes tour!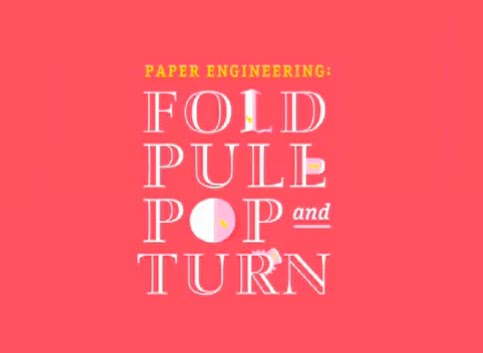 The second major project that I have been working on this summer has been to coordinate one of the Libraries' traveling exhibits under the direction of Susan Frampton. Paper Engineering: Fold, Pull, Pop & Turn was a successful gallery exhibition in 2010/2011 about pop-up and movable books, and we are now looking to send it to a dozen different venues across the United States. I worked on all aspects of this project- everything from creating a list of potential venues, to writing advertisements, marketing pieces and a fundraising proposal, as well as copyright research for the images we would like to use. I've definitely expanded the scope of my writing and research skills during this project and look forward to hearing about where the exhibition ends up!