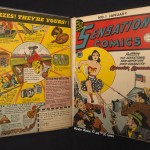 Who flies an invisible plane, boasts equal parts strength and style, and says "SMITHSONIAN" like no other? Here's a hint: it's not Bao Bao the panda. If you guessed Wonder Woman, then you're one step closer to helping us win the Smithsonian Summer Showdown and walking away with a prize of your own!
The Smithsonian Libraries have enlisted the help of America's favorite superheroine to defend us against other heavy hitters from the Smithsonian museums, research centers, and zoo. Wonder Woman will be facing off against some of the Smithsonian's most formidable titans, like the Nation's T-Rex. She's gotten the best of adversaries like Cheetah, Ares, and the Duke of Deception, so that prehistoric lizard better watch his (or her!) back.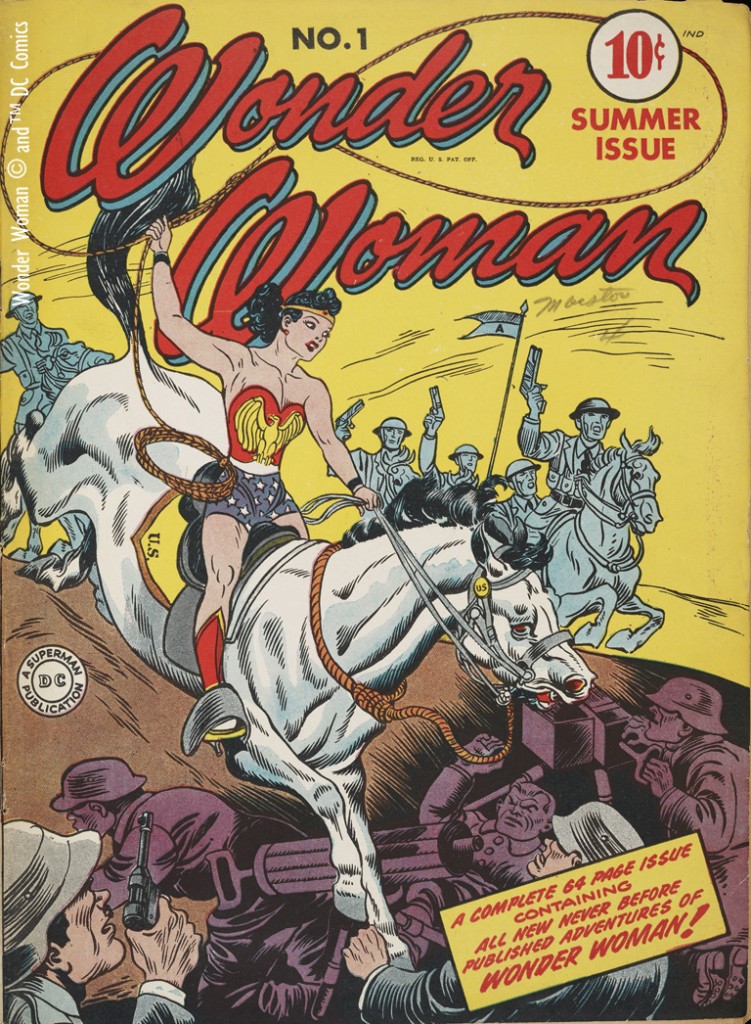 Few superheros have played such an important role in American culture; these comics featuring Wonder Woman's earliest adventures set the stage for story arcs that saw her leading the charge in early feminist morality, modern technology, and WWII patriotism on the homefront. Our Wonder Woman #1 has already been named as one of the Smithsonian's 101 objects that made America, and she continues to uphold the Smithsonian values of discovery, creativity, excellence, diversity, integrity, and service in all of her missions.
Three rounds. One Smithsonian Summer Showdown champion. Put on your Bracelets of Victory and vote for Wonder Woman! 
(Wonder Woman is copyright and trademark of DC Comics.)