This post was written by Maggie Dittemore, librarian in the John Wesley Powell Library of Anthropology.
You can't go far in the stacks of the Anthropology Library without finding a book that has at least two stories to tell — that of its published contents and that of the book itself.  Many volumes were once part of researchers' personal libraries or otherwise "had another life" before reaching us.  Because we have such rich collections, we don't always know what is there.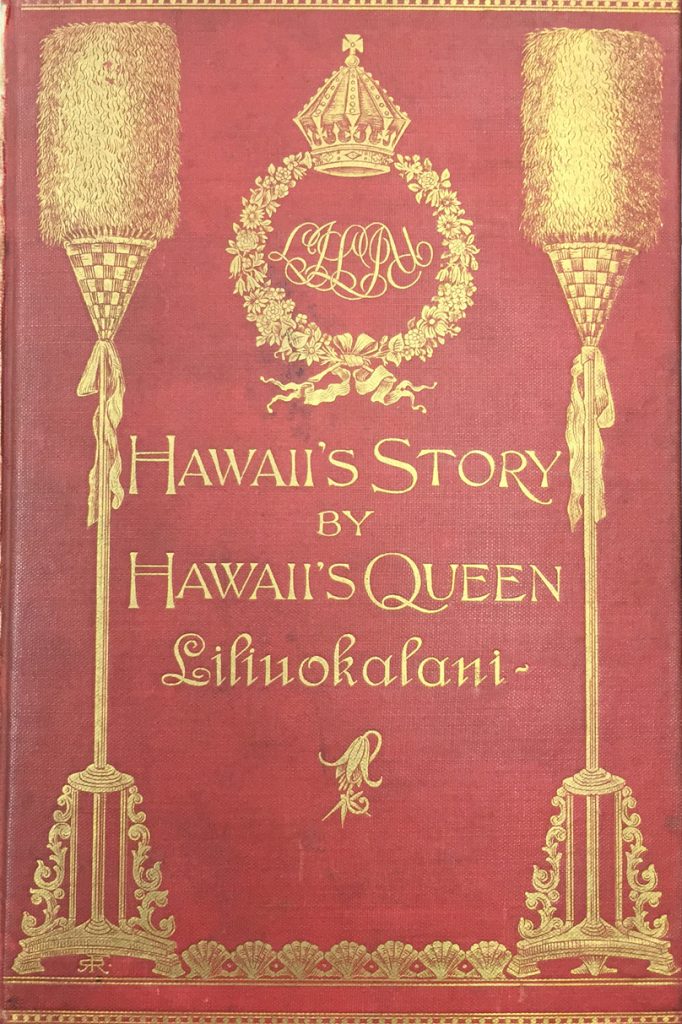 One of these is Hawaii's Story by Hawaii's Queen Liliuokalani.  It was checked out by a curator in the National Museum of American History and returned to us by library staff with the note, "The curator who borrowed this book wondered if it should be considered rare.  It appears to have Queen Lili'uokalani's signature in the front.  I promised I would ask you about it."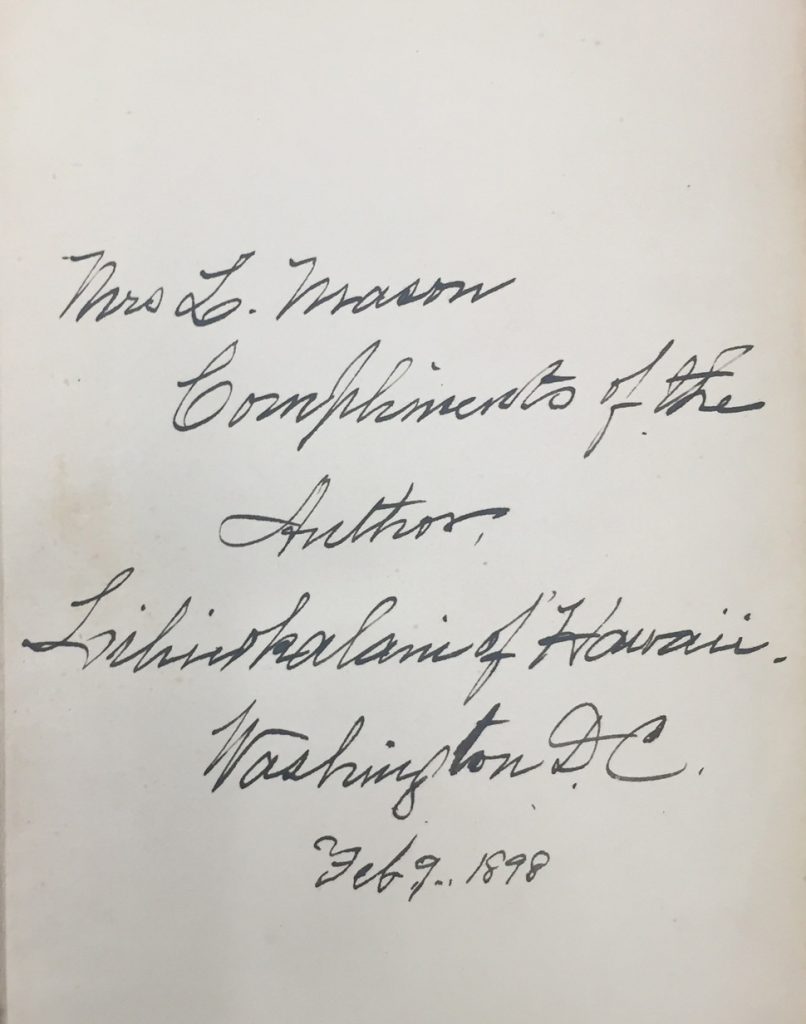 Sure enough, in the front of the book was handwritten: "Mrs. L. Mason. Compliments of the Author.  Lili'uokalani of Hawaii.  Washington, D.C. Feb. 9, 1898." A consultation with a curator in the National Museum of Natural History and a little research revealed the interesting but sad journey this volume took before it became part of our collection.
Written by the Queen, the book tells the story of her life, the overthrow of the monarchy, her attempts to reclaim it, and Hawaii during that time.  It remains a key work in Hawaiian history.  Queen for two years following her brother's death, she was overthrown in 1893 by a group of businessmen (Missionary Party) with the assistance of U.S. Marines.  Sanford Dole was appointed president of Hawaii in her place.  In the years afterwards she unsuccessfully pleaded her case in the U.S. and abroad.  In 1897 in an effort to prevent annexation, she came to the U.S. and spent some time on the East Coast.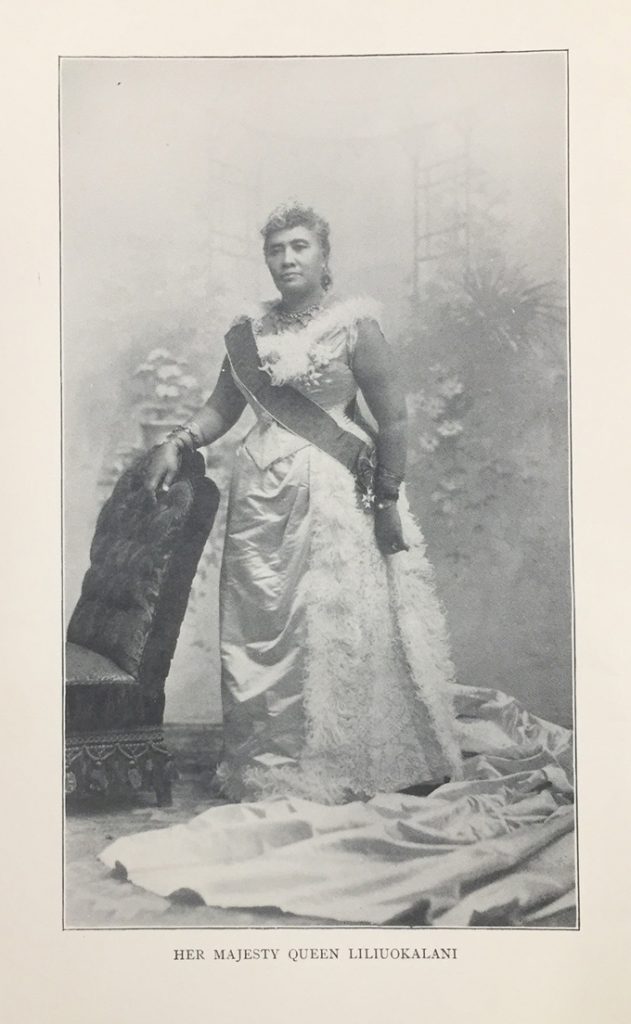 While in Washington, she met with two presidents–Cleveland and McKinley (also attending McKinley's inauguration), visited Congress, filed a protest with the Secretary of State, and held receptions with correspondents and prominent people.  During these efforts she distributed copies of her book, hoping that informed people would support her attempt to regain the throne and the sovereignty of her people. Our book was most likely one of those copies.  Unfortunately she was unable to overcome the strength of business interests on the island and U.S. expansionism of that time.  Hawaii was annexed as a U.S. territory in 1898.
For those wanting to learn more, Queen Lili'uokalani was an accomplished musician and wrote considerable music over her lifetime, especially during her imprisonment.  One of Hawaii's best known songs, "Aloha 'Oe," and a very touching "Ke Aloha O Ka Haku," the Queen's Prayer are among them.  See The Queen's Songbook for more information. She translated many Hawaiian stories into English as well.