After recently experiencing two feet of snow and really cold temperatures, I found myself wishing for the much warmer temperatures of summer. Because there are so many subjects represented in the Trade Literature Collection, it didn't take long before I found catalogs advertising sports equipment. And that made me think of much warmer weather to come in just a few, short months.
One of those catalogs is an 1880 trade catalog by John Wilkinson of Chicago, Illinois. The title is Archery, Lawn Tennis, Games, Home Amusements, Bicycles and Velocipedes… As shown on the front cover, the company sold a variety of equipment for sports and recreation, everything from footballs and baseballs to roller skates and bicycles.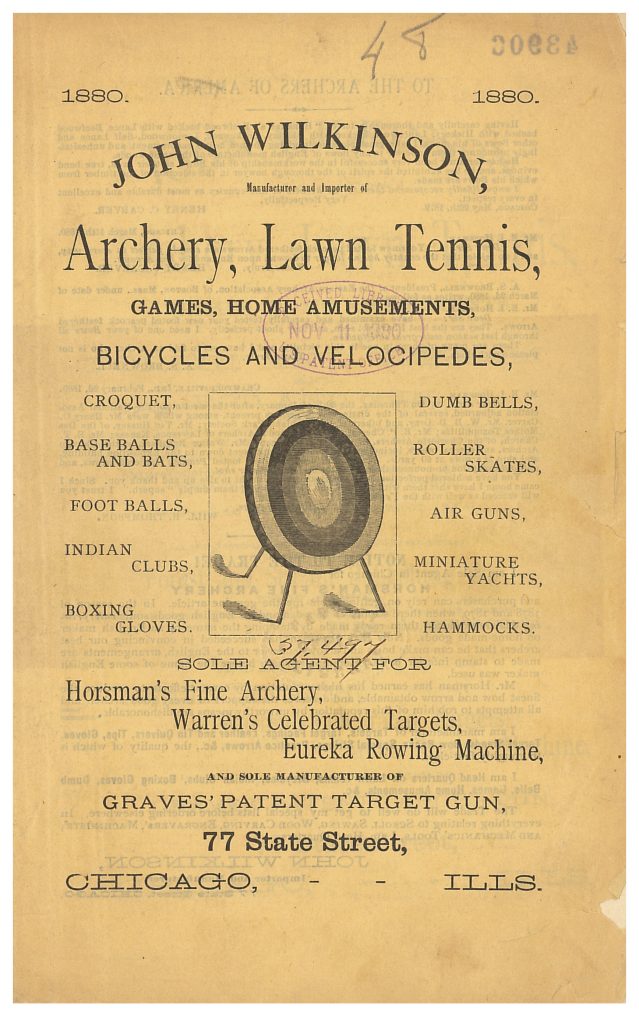 One item was the Otto Bicycle. The seat of this bicycle was positioned almost directly above the center of the front wheel. Take a look at the image below to see more detail. According to the catalog, this arrangement meant "a much larger wheel can be ridden, thus giving more speed by less power and easier movement." There were eight versions of this bicycle. The first two models were designed for boys, the next two were primarily for youth aged fifteen to twenty years old, and the others were designed for adults.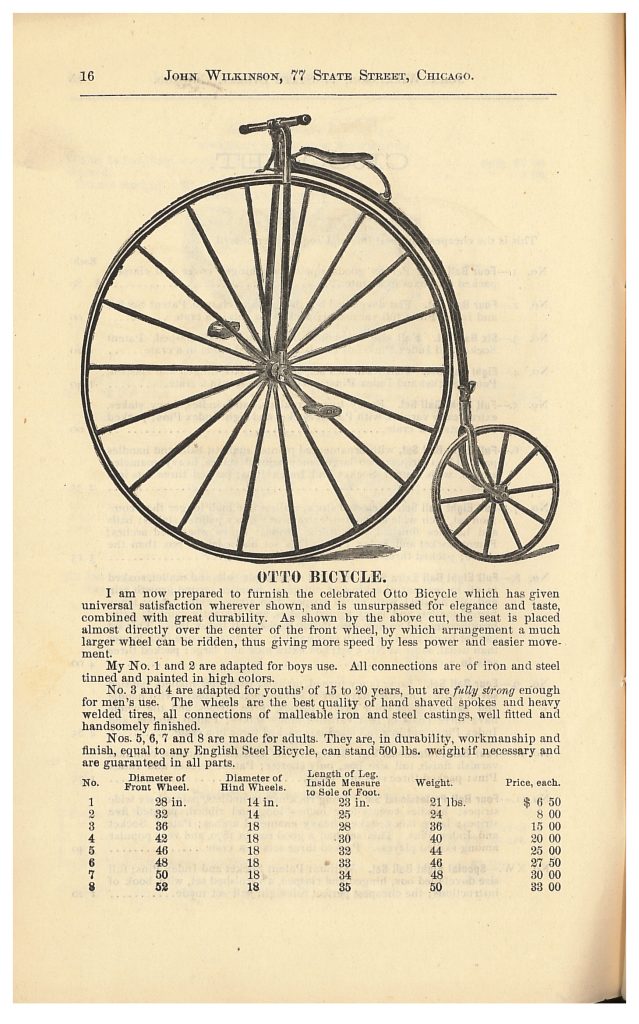 John Wilkinson also sold lawn tennis sets. These sets included everything necessary for a game of lawn tennis or badminton. The sets included the net, poles, boundary pegs, and book of rules.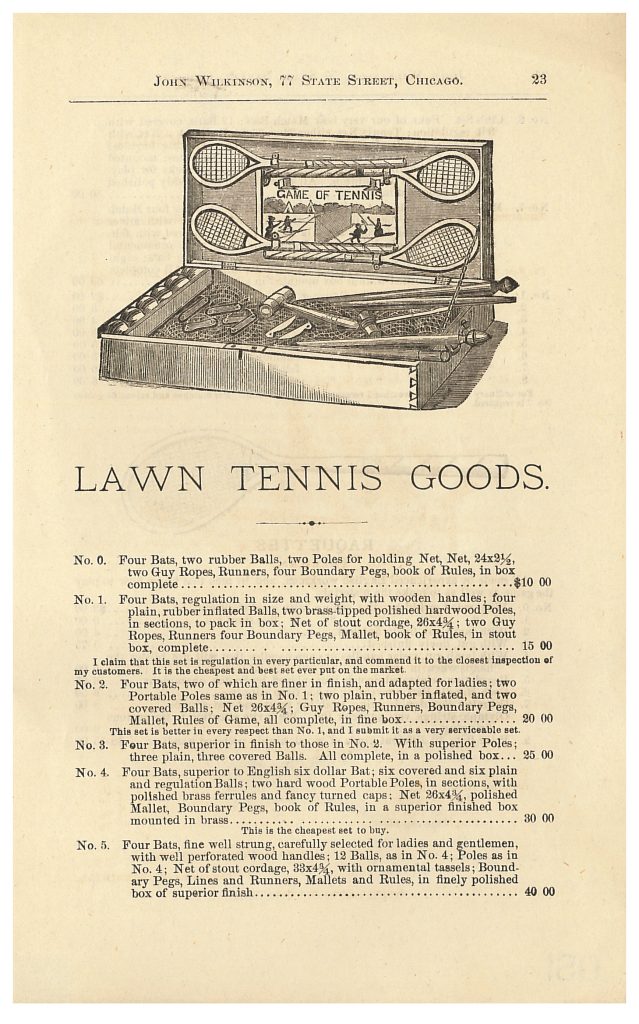 Another page in this catalog shows parlor skates, or in particular Forsyth's Patent Roller Skate which was patented 138 years ago on February 12, 1878. This 1880 catalog describes it as "the only scientific Skate offered that can be operated in curved lines at the will of the skater, either going forward or back, by the lateral or horizontal motion of the foot, as in the Ice Skate." This was due to the design of the rollers. The catalog went on to give some advice, "Novices on Roller Skates who have had but little experience on Ice Skates, have but little trouble learning on the FORSYTH ROLLER SKATE, the movement being so similar, and the base much broader."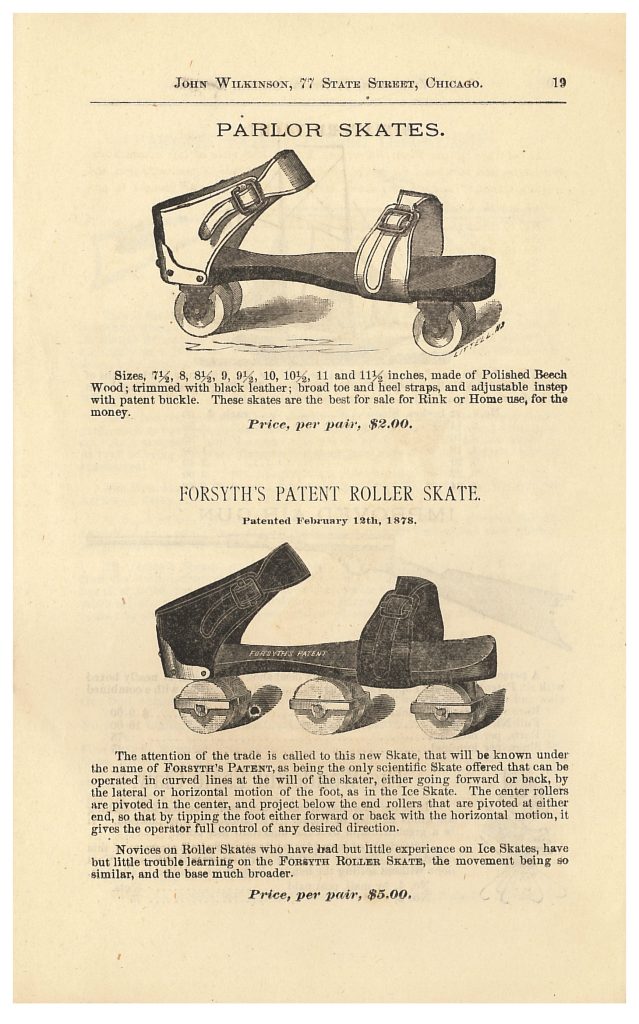 And, finally, this catalog gives us memories of warm, relaxing spring and summer days with these images of people reading and sleeping in hammocks. The company sold several styles of hammocks, including the American Pocket Hammock and the Baby Hammock.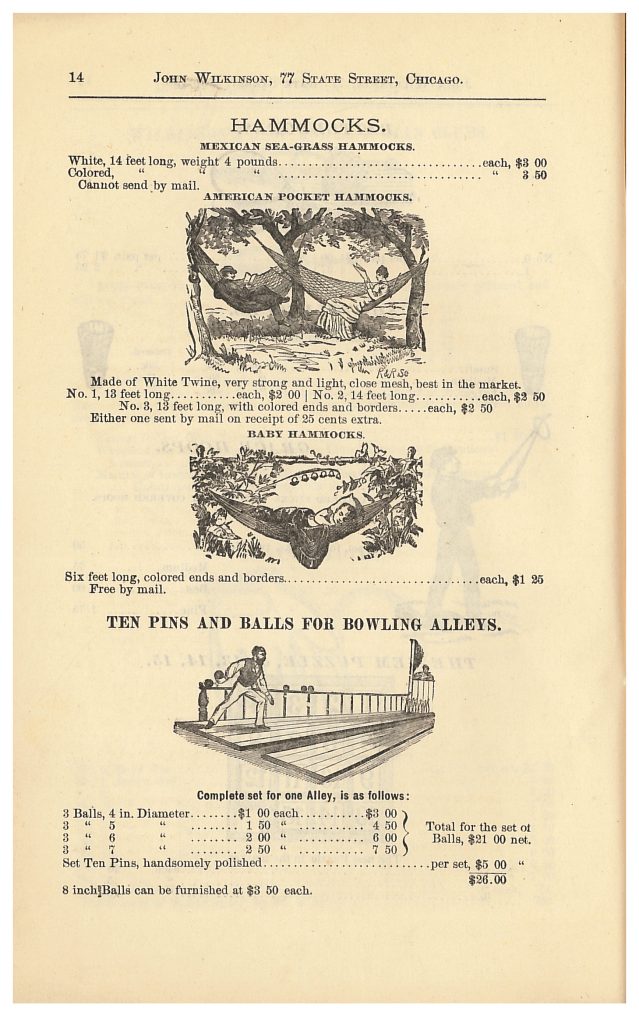 John Wilkinson's 1880 catalog, Archery, Lawn Tennis, Games, Home Amusements, Bicycles and Velocipedes…, as well as many other sports related catalogs by other companies are located in the Trade Literature Collection at the National Museum of American History Library.