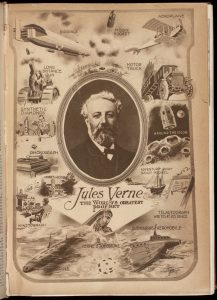 Widely considered to be the father of science fiction, Jules Verne was born on February 8, 1828 in the French seaport town of Nantes. Despite his father wanting him to follow in his footsteps as a lawyer, Verne dreamt of an adventurous life at sea and even secretly procured a spot as a cabin boy. As the legend goes, Verne's plan was discovered by his father before the ship could set sail and concluded with Verne promising that he "would travel only in imagination."
His career as a novelist began in earnest in 1863 when Pierre-Jules Hetzel first published Five Weeks in a Balloon. Verne continued working with Hetzel and published 54 books in the series known as Extraordinary Voyages. As a writer, Verne crafted adventure novels in which he re-imagined the science and technology of the day in fantastic new ways with characters exploring extraordinary places, uncharted territories, and even outer space.
Through his writing, Verne explored the rapid technological and scientific advances that were taking place during the 19th century and displayed broad interest in wide ranging areas of scientific inquiry, including newer fields of study such as paleontology. Today his work is viewed as forward thinking, exhibiting a higher degree of plausibility, and even being predictive in nature. Some of the things predicted in Verne's work include: lunar modules, electric submarines, newscasts, and ocean splashdowns for rockets.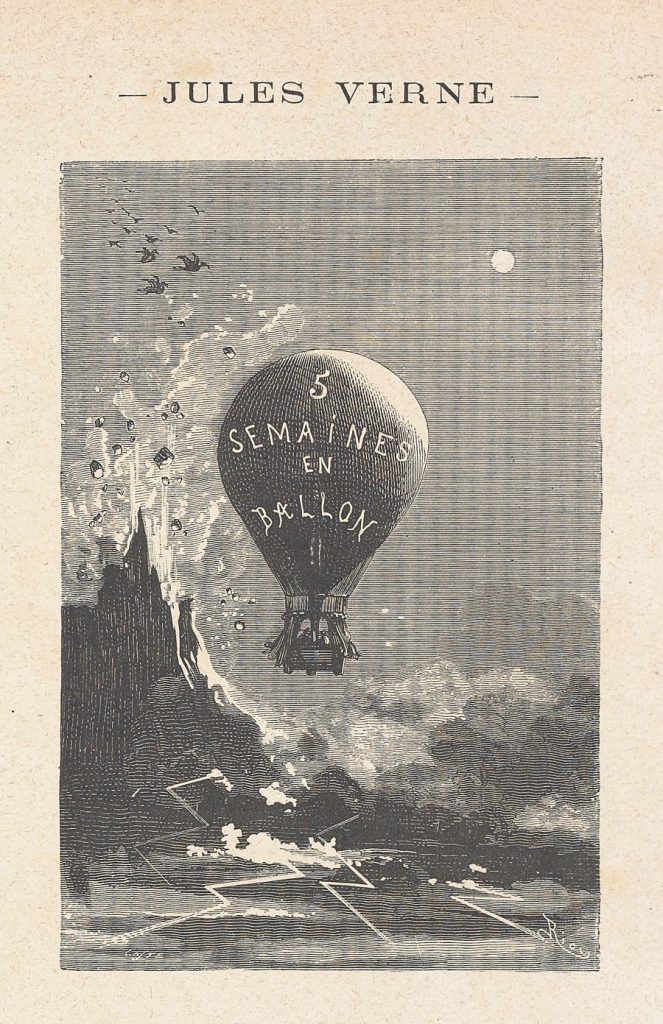 Smithsonian Libraries exhibition Fantastic Worlds: Science and Fiction 1780-1910 includes several of Verne's works including Five Weeks in a Balloon, which tells of the adventures of exploring Africa by balloon. Verne drew from several African explorations of the time including those of Dr. David Livingstone who was still exploring the continent when the novel was published.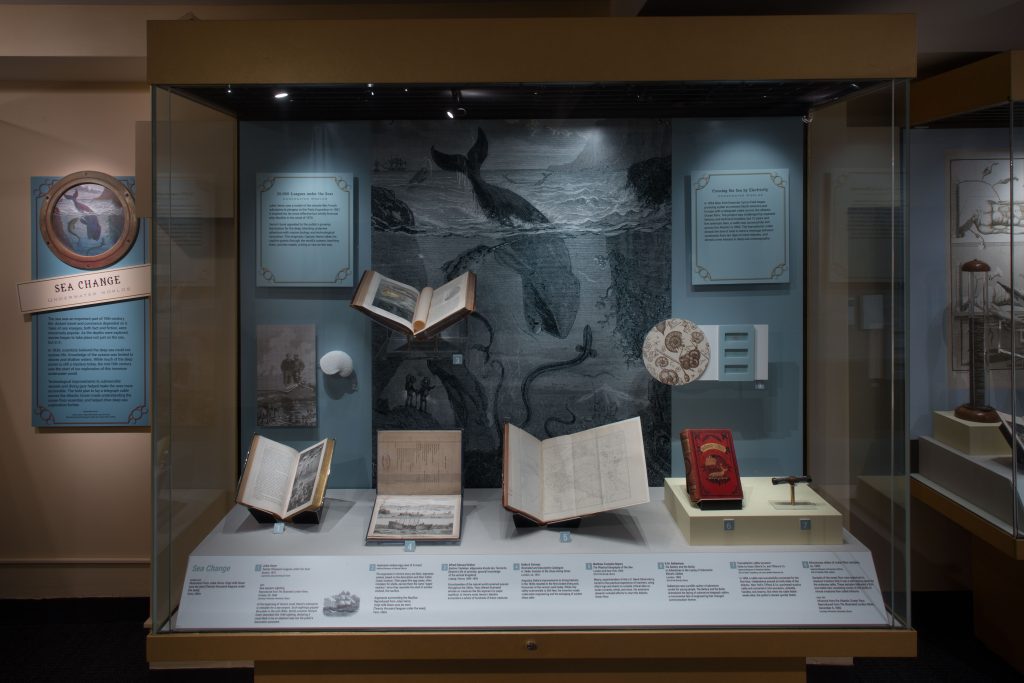 Verne also figures heavily in the Sea Change section of the exhibition with one of his most well-known novels 20,000 Leagues Under the Sea.  The book finds the rogue Captain Nemo exploring the deep seas in his electric powered submarine, the Nautilus, named after Robert Fulton's human-powered submersible designed around 1800. Published in 1870, 20,000 Leagues played well to the growing public interest in all things aquatic.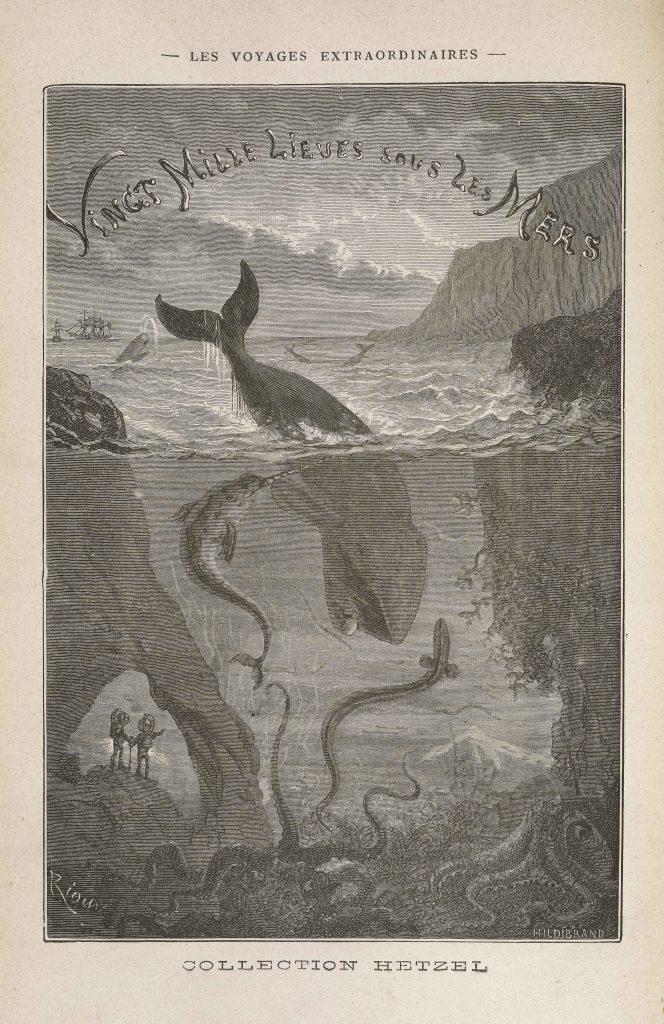 From the Earth to the Moon, penned in 1865, is another Verne novel featured in the exhibition in which a multi-staged rocket was shot from a canon situated in Florida towards the moon. While Verne's aeronauts (precursor to the astronaut) never landed on the moon, his fantastic voyage was a source of inspiration for future space travel.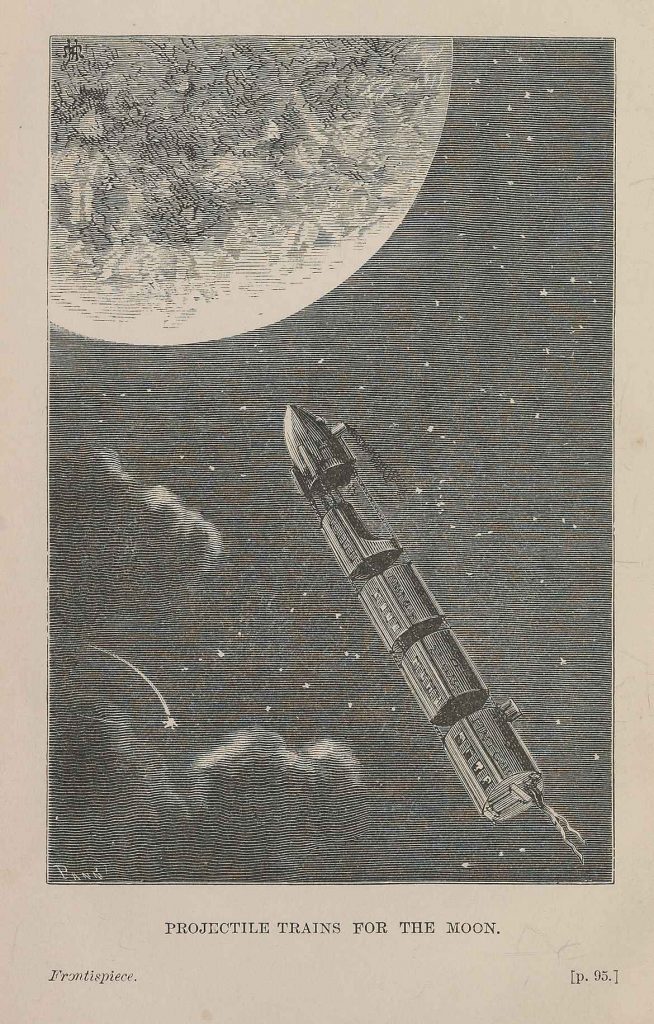 To this day, Verne remains one of the most widely translated authors and a source of inspiration for scientists, writers, artists, filmmakers, and the curious minded alike.
Fantastic Worlds: Science and Fiction 1780-1910 is now on view in the Smithsonian Libraries gallery located in One West of the National Museum of American History through February 2017.