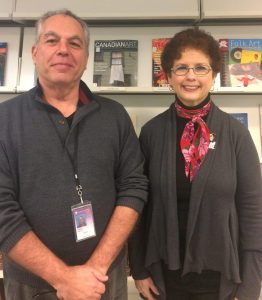 April is volunteer appreciation month and the American Art and Portrait Gallery (AAPG) Library would like to take the opportunity to highlight both the completion of a project as well as the volunteers that made it happen. The Allentown Art Museum donated their collection of artist vertical files to the AAPG Library in early November 2014 that consisted of ephemeral materials related to nearly 4,600 artists. The AAPG library was especially interested in the collection's native Pennsylvanian artists who were missing from our Art and Artists File (AAF) collection.
In order to process a large donation such as this, we depend heavily on our volunteers. For this particular project, two volunteers, Paul and Janet, dedicated their time here at the library to making sure this donation was processed efficiently and carefully. They did everything from checking for duplicates, replacing damaged materials in our collection, filing, creating new folders, and adding new or correcting existing records to our Art and Artist File database. Their rigorous research helped determine what materials were appropriate for our collection and what materials would better serve other collections such as other Smithsonian Libraries branches. At times this could be physically tiring and mentally exhausting, but they were always happy to help and to highlight some of their great discoveries. Together, we finished processing the Allentown Art Museum donation earlier this year, and working with these materials helped the library better understand our own collection, both the strengths and the weaknesses, and how to improve it.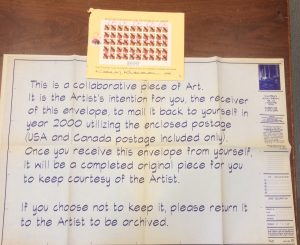 Both Paul and Janet continue to help with the AAPG Library's Art and Artist Files, helping the library maintain the collection and keep it functioning. Materials for the AAF arrive at the library daily, requiring constant filing on top of processing special donations. Paul and Janet along with other volunteers play a large role in making sure we can make newly acquired materials available to patrons as soon as possible. We couldn't be more appreciative of their help!