This post was also featured on the blog of the National Air and Space Museum.
Among the treasures found within the special collections of the DeWitt Clinton Ramsey Room, a branch of the Smithsonian Libraries located at the National Air and Space Museum, is a collection of oversized scrapbooks with an interesting and complicated history. Originally bound in one volume, William Upcott's Scrapbook of Early Aeronautica captures the history of lighter-than-air aircraft and aeronautics from 1783 to the 1840s through a rich collection of newspaper clippings, articles, illustrations, and letters.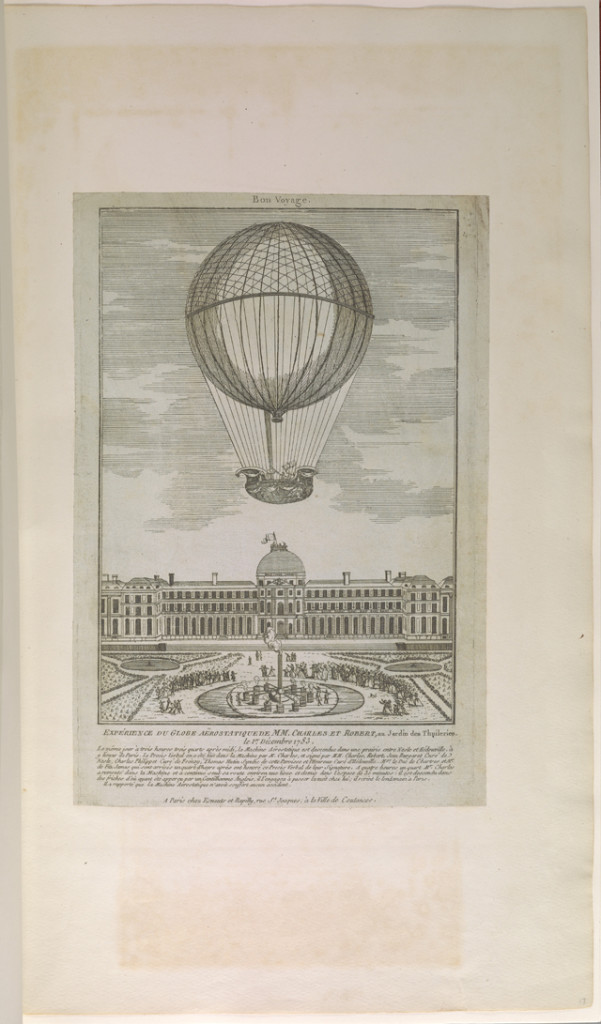 As a source for researchers, the scrapbooks have proven invaluable due to the quantity and quality of the primary resources Upcott accumulated. For example, the first portion of the scrapbook contains articles, clippings, and illustrations relating to the Montgolfier brothers' first successful public demonstration of using hot air balloons. The scrapbooks go on to chronicle other events in the early history of hot air balloons, along with experiments involving the use of parachutes. While we have occasionally featured the contents of the scrapbook here on our blog, as in this post about female aeronaut Sophie Blanchard, we haven't yet discussed its interesting provenance.
By modern-day standards, Upcott would be considered a hoarder—a quality he inherited from his father, Ozias Humphrey, along with Humphrey's collection of illustrations, correspondence, and miniatures. Beyond his interest in collecting, Upcott worked as a bookdealer and, later, a librarian. These two careers provided Upcott with the experience and skills to further increase the size of his collection and develop a means for organizing its contents. One of the fruits of his labors was a 455-page, folio-sized scrapbook focusing on ballooning and early aeronautics.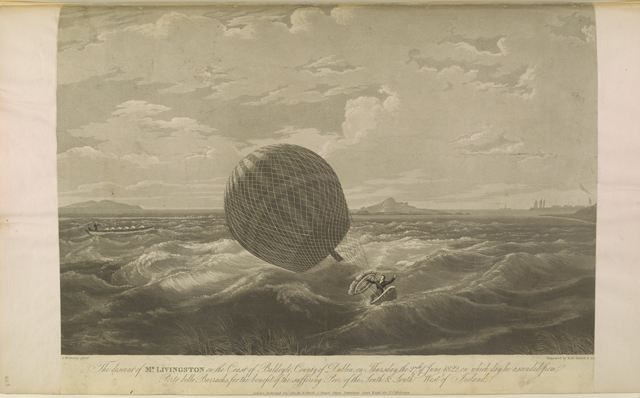 After Upcott's death, Sotheby's auctioned his collection in 1846. The single-volume scrapbook would disappear from the public eye until it was donated to the Smithsonian in the late 1950s. Before officially entering the Smithsonian's collection it was delivered to the Government Printing Office where the book was broken down and rebound into three smaller volumes.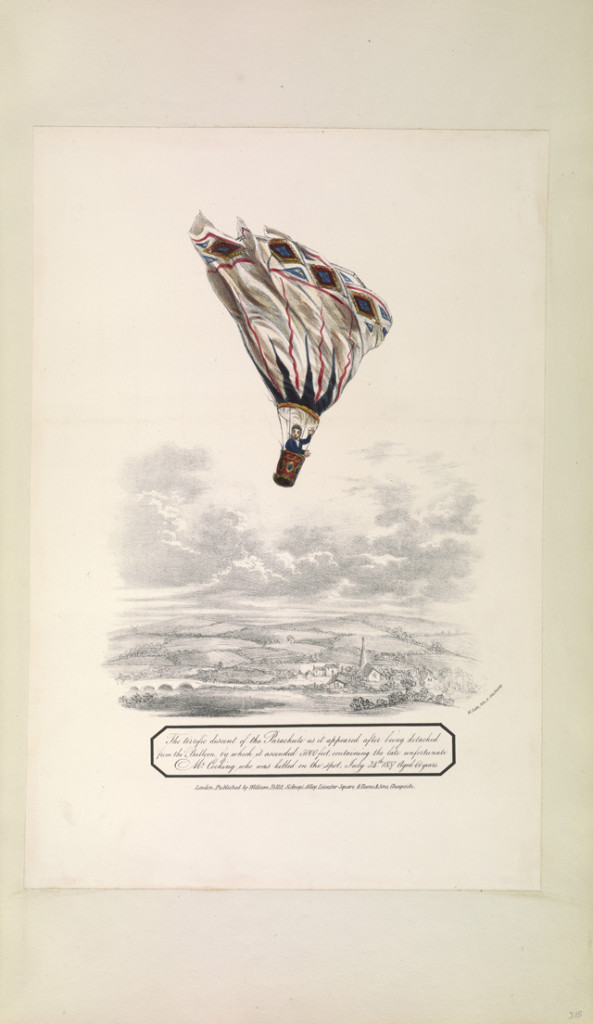 Decades later, curatorial staff at the Museum noticed possible conservation issues with the scrapbooks and alerted the Smithsonian Libraries and its Book Conservation Laboratory. In addition to rebinding the pages of Upcott's scrapbooks in sturdier material and acid-free paper, the conservation team also recommended that the scrapbooks be digitized to boost access to the information it contained and protect the original copies from heavy use. The digitized copies can be found at the Internet Archive. Complete transcriptions for the scrapbooks can be found online here.
For more information on the history of the scrapbooks and the conservation process, please see the article, Aloft in a Balloon by Janice Stagnitto Ellis.