This post was written by Conal Huetter, recent MLS graduate from the University of Maryland and Smithsonian Libraries summer intern.
Hay internship
My internship was made possible by the bequest of the H.R. and E.J. Hay Charitable Trust, which was designed to support the research needs of countries with a population under one million people. With my fellow intern, Allegra Tennis (MLIS student at the University of Wisconsin-Madison), this has involved identifying geographic locations that meet this qualification, and looking at past and current Smithsonian research that has taken place in these countries. Our biggest area of focus has been on the Pacific Ocean Biological Survey Project (POBSP), which was a study carried out by Smithsonian staff (through the National Museum of Natural History) from 1963 to 1969, in conjunction with the Department of Defense. The main goal of POBSP was to collect data on the biological diversity of the islands of the Pacific Ocean located between latitude 30° north and 10° south, and longitude 150° to 180° west. This area includes the island nations of Kiribati, Marshall Islands, the Federated States of Micronesia, Nauru, Solomon Islands, and Tuvalu. Research was especially focused on the study of migratory birds that were present in the area.
Topics that didn't fit
The main goals for this internship consisted of: updating or creating biographical data for any researchers who worked on POBSP; collaborating with the Office of International Relations to highlight Smithsonian research projects in countries of less than one million people; and analyzing the collection development strategies of Smithsonian Libraries to see if there are any collecting gaps in areas that would support current researchers. Occasionally I would come across interesting topics that just didn't fit in with the main projects we were working on. Luckily I can share a couple of these topics in this blog!
Navigation charts
One topic that I discovered while researching the Marshall Islands was about Marshallese stick navigation charts. These charts have been used for centuries by people living on islands in the Pacific Ocean, and contributed to the settlement of the Pacific islands by Austronesian peoples who first inhabited the islands of Micronesia roughly 3,000 years ago.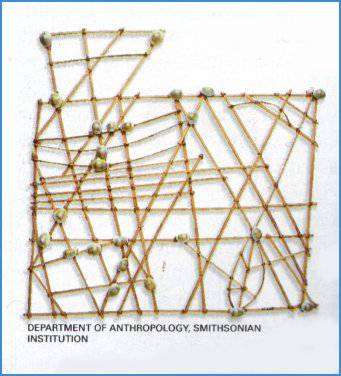 The charts typically use straight sticks or coconut fronds to indicate ocean wave patterns, and curved sticks to indicate how currents interact with islands, with islands represented by cowrie shells. The skill of navigating between these tiny islands was passed from father to son, and was a closely guarded secret. The charts were used as a teaching and study tool, rather than being consulted as a navigational tool during journeys. The Anthropology Department at the National Museum of Natural History maintains several excellent examples of traditional stick charts, many of which were donated by John H. Brandt in 1960.
Eugene Knez/Bhutan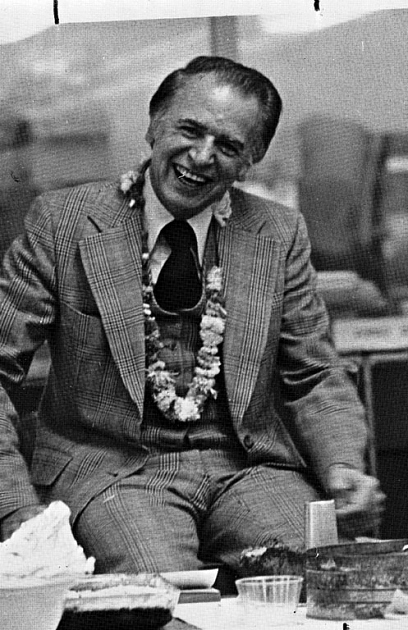 Bhutan was a country identified by the Office of International Relations (OIR) as a country that they would like to focus on. Unfortunately, however, the Smithsonian does not have a history of long-term research based in the country, which was a prerequisite for a story being added to OIR's project database. What I found instead was the story of Eugene Knez, a Smithsonian anthropologist who performed research in several Asian countries, after being assigned to Korea following World War II. Serving as the head of the Army's Bureau of Culture as part of the United States Military Government in Korea, Knez collected cultural artifacts and undertook efforts to document and preserve traditional Korean culture. After joining the Smithsonian in 1959, he helped produce several exhibitions based around Asian cultures.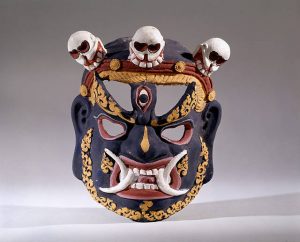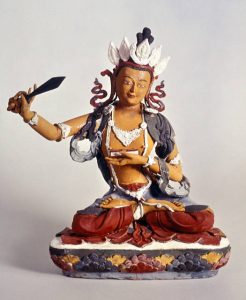 In 1974, Knez curated Bhutan: Land of the Dragons, an exhibition that showcased photography, traditional Bhutanese arts and crafts, and religious artifacts. The exhibition also coincided with the coronation of a new Bhutanese king in the same year. This exhibition was likely the first time many Americans would have learned about Bhutan, so Eugene Knez was truly a trailblazer in introducing Asian ethnological collections to a wider audience. In 2008, the Smithsonian Folklife Festival continued this tradition with their exhibition Bhutan: Land of the Thunder Dragon.     
Conclusion
While the work that has gone into producing the main deliverables for this internship has been fascinating, discovering these small stories during the course of our research has been one of the most fun parts of my time at Smithsonian Libraries. Hopefully highlighting these topics will spark the interest of others, and possibly even lead to future research on these topics in the future!
Save
Save
Save
Save