The big Thanksgiving meal is fast approaching and for many that means a well-dressed table, perhaps with heirloom china. What would your dinner table have looked like for a nice meal or tea over a hundred years ago, maybe back when Great-great Aunt Agnes first started filling her china cabinet? The Trade Literature Collection includes catalogs illustrating dinnerware, glassware, cutlery, and cooking utensils which can give us a glimpse into the past. One of these catalogs is from the Fall and Winter seasons of 1899-1900.
The catalog is by Joel Gutman & Co. of Baltimore, MD and is titled Annual Catalogue of Joel Gutman & Co. The "China and Housefurnishing Goods" section mentions that the company sells China, glassware, cooking utensils, cutlery, "and all the thousand and one things necessary to the perfection of the modern home."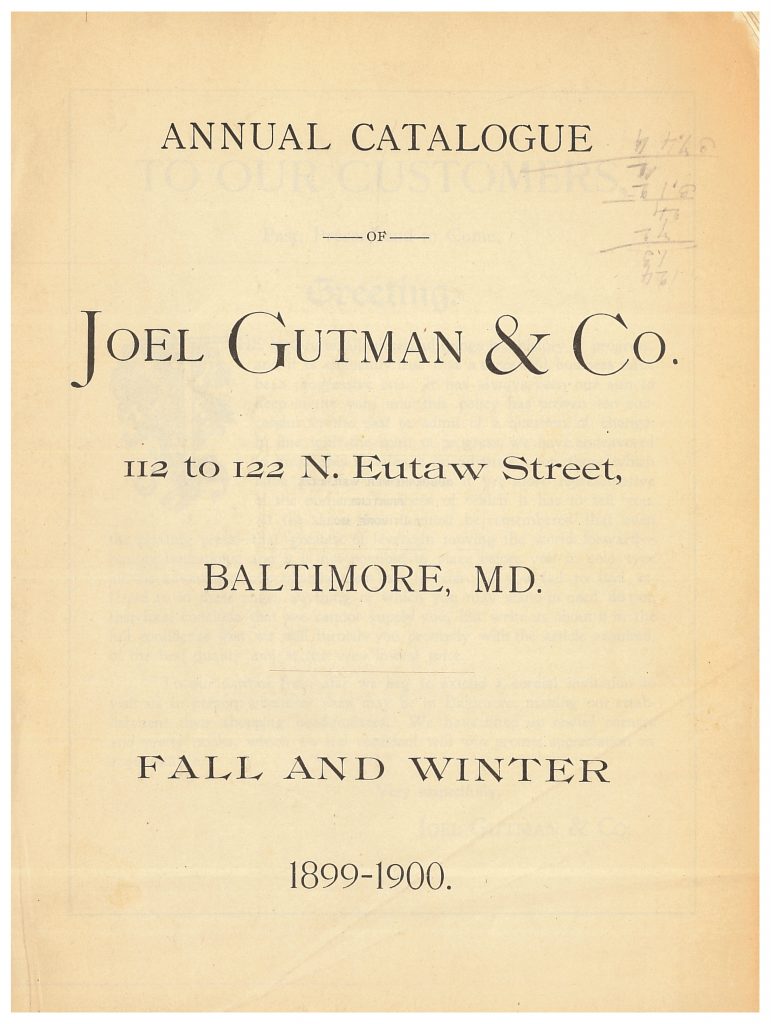 What patterns of dinnerware would you have chosen for your table? Gutman & Co. sold fifty different patterns, all of which were open stock. Customers were encouraged to choose what was needed from the open stock patterns and then add to the set as time went on or if a piece broke. Unfortunately, this catalog does not include images of all fifty patterns, but it does show one of the patterns, illustrated below.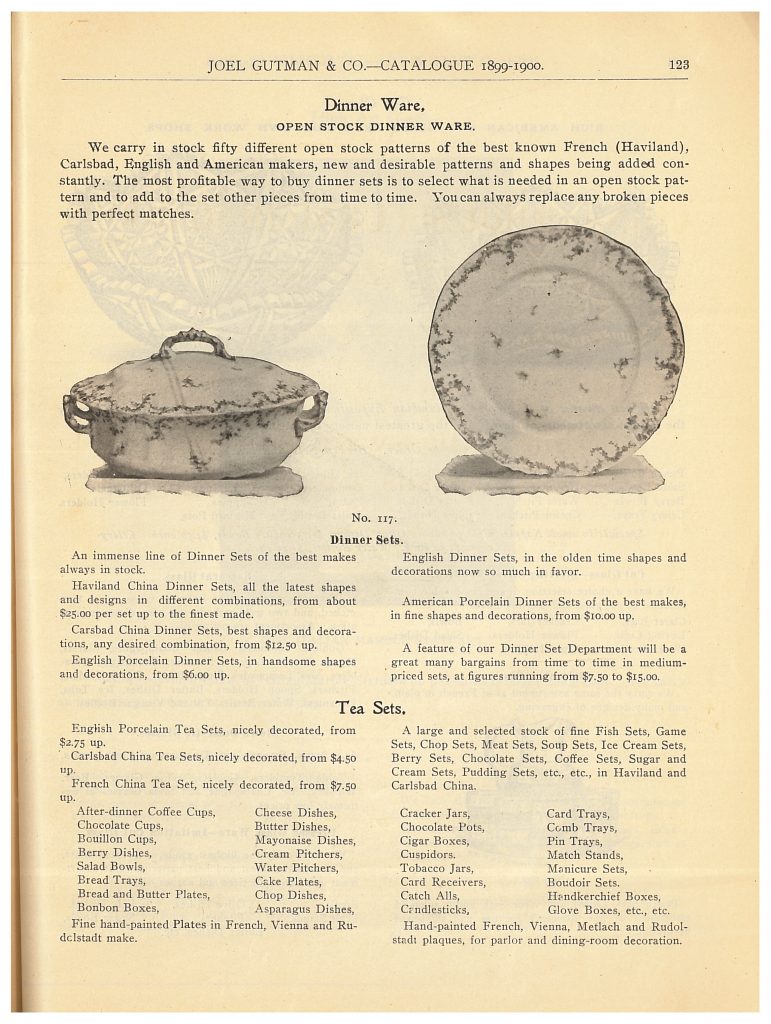 The company also offered a line of cut glass, including punch bowls, berry bowls, salad bowls, cream pitchers, cheese dishes, water pitchers, and much more. A list of all the items is included on the page below.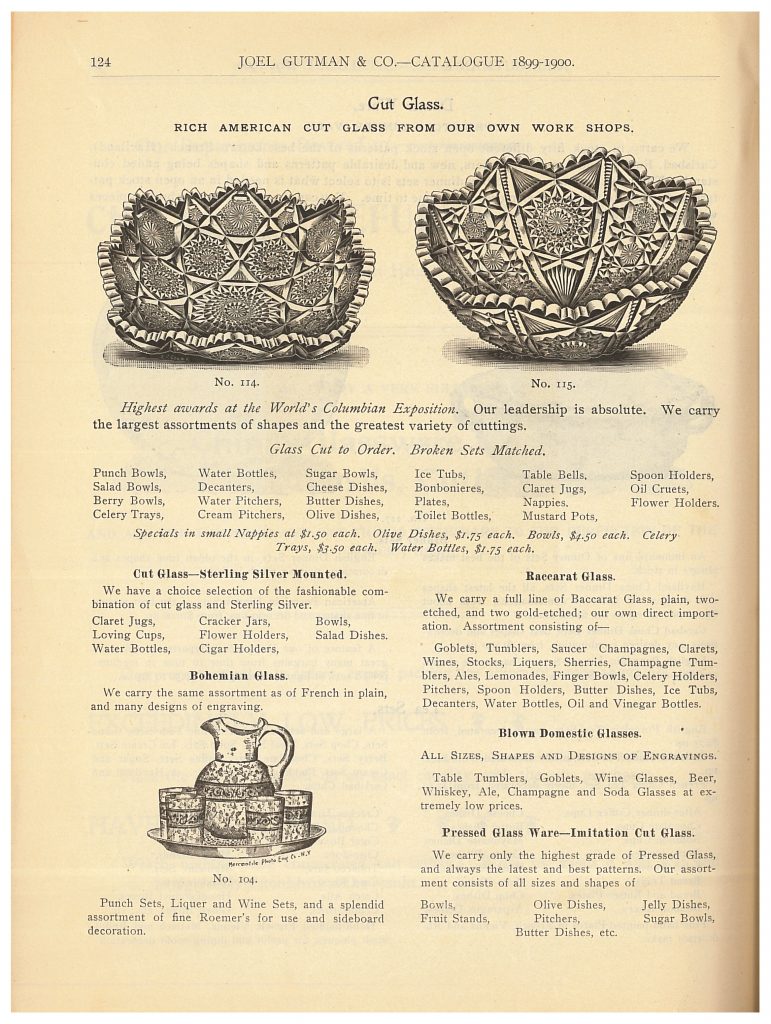 If the hostess was preparing for a tea, she could find all the essential items in this catalog. These items included teapots, like the one illustrated below, sugar bowls, cream pitchers, cake stands, cups, saucers, and tea spoons.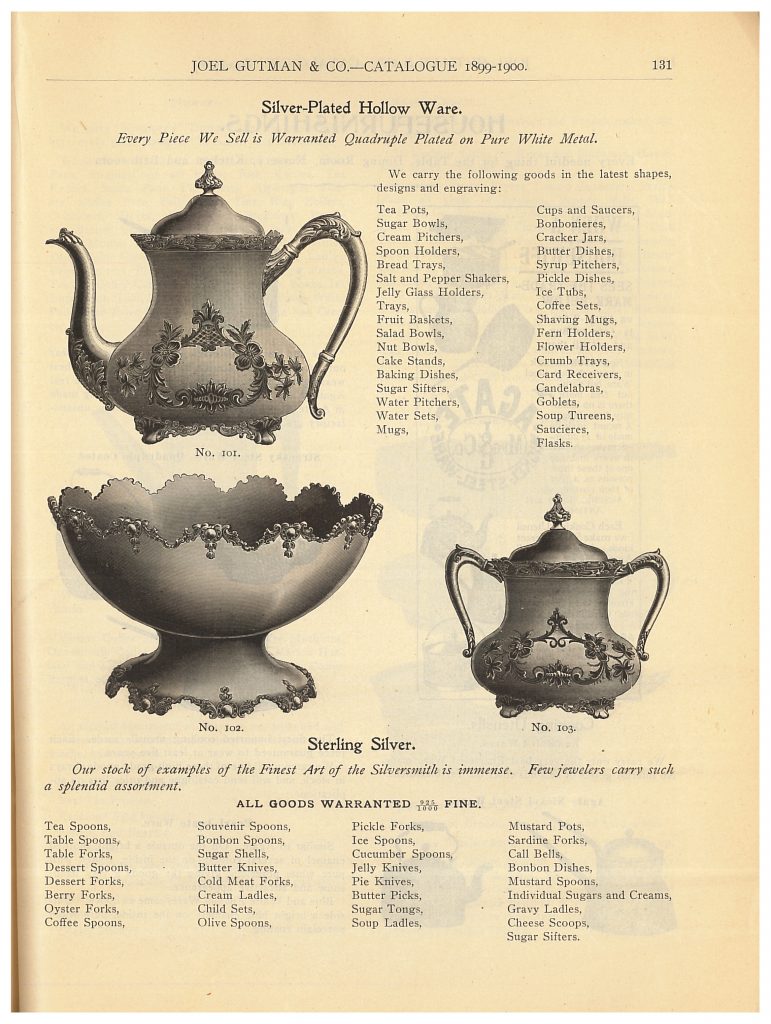 And finally, how would the dining room or parlor be decorated? Perhaps, one of the decorative lamps shown below might have lit the room while family and friends enjoyed tea or chatted over dinner.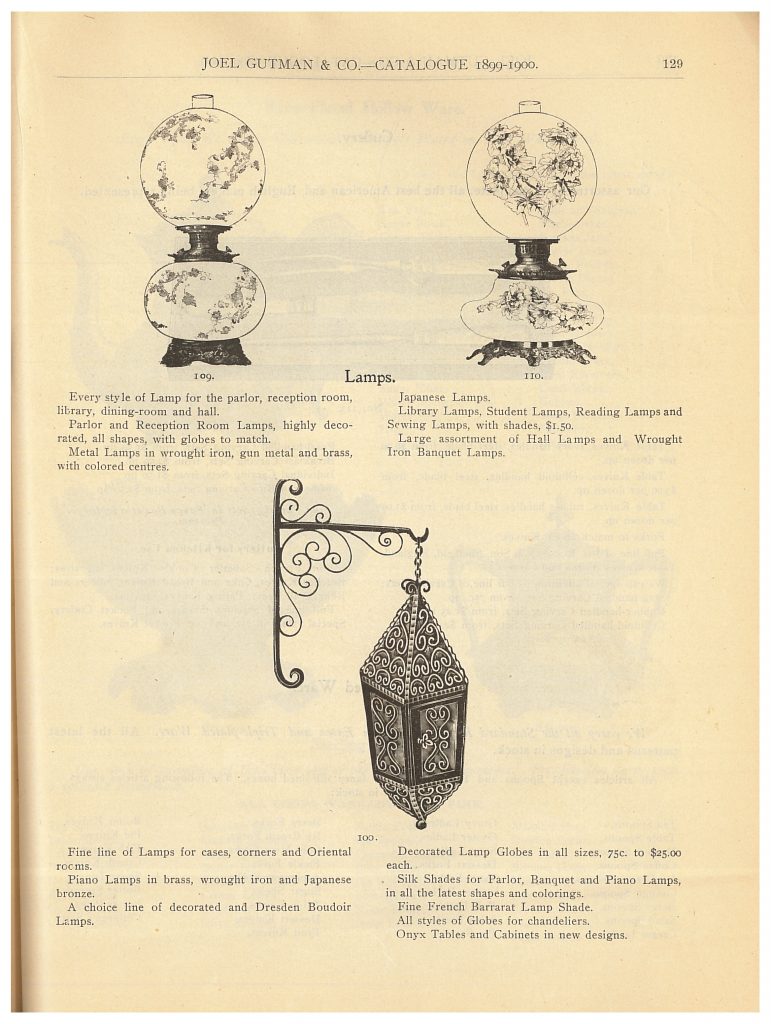 Annual Catalogue of Joel Gutman & Co. from the Fall and Winter of 1899-1900 is located in the Trade Literature Collection at the National Museum of American History Library.
Save