Refrigerators are part of everyday life, but we probably don't think much about them except when we're hungry. But without them, we wouldn't be able to keep our food fresh or our beverages cold. The Trade Literature Collection includes a number of refrigeration related catalogs which can give us an idea of how refrigeration has changed over the years.
One of these catalogs is from 1899 and is by L. H. Mace & Co. of New York. By the time this catalog was printed, L. H. Mace & Co. had been in business for 49 years. The catalog is titled Illustrated Catalogue and Price-List of Refrigerators and Woodenware.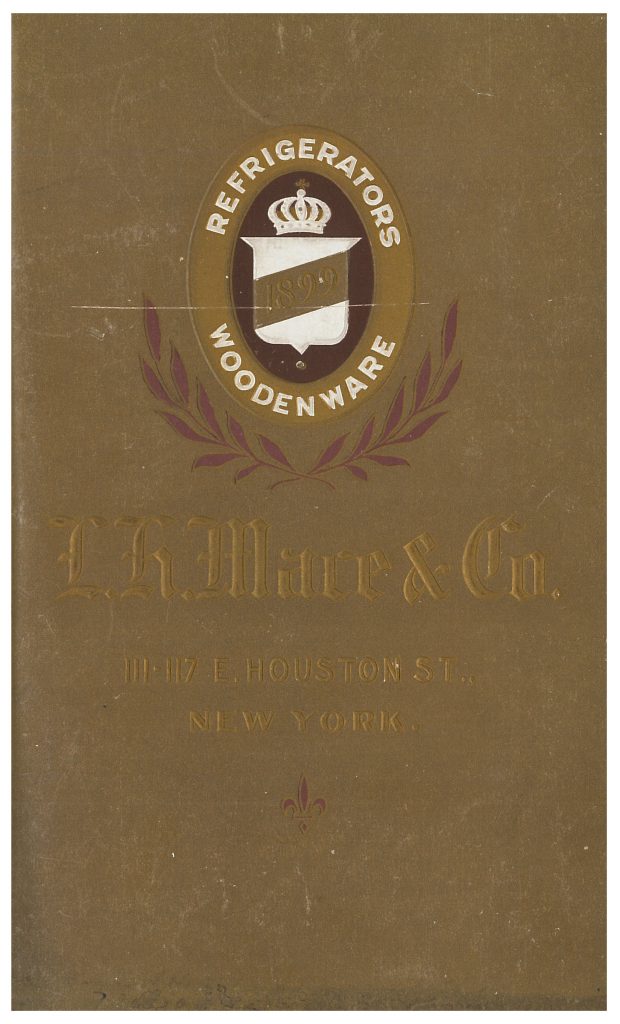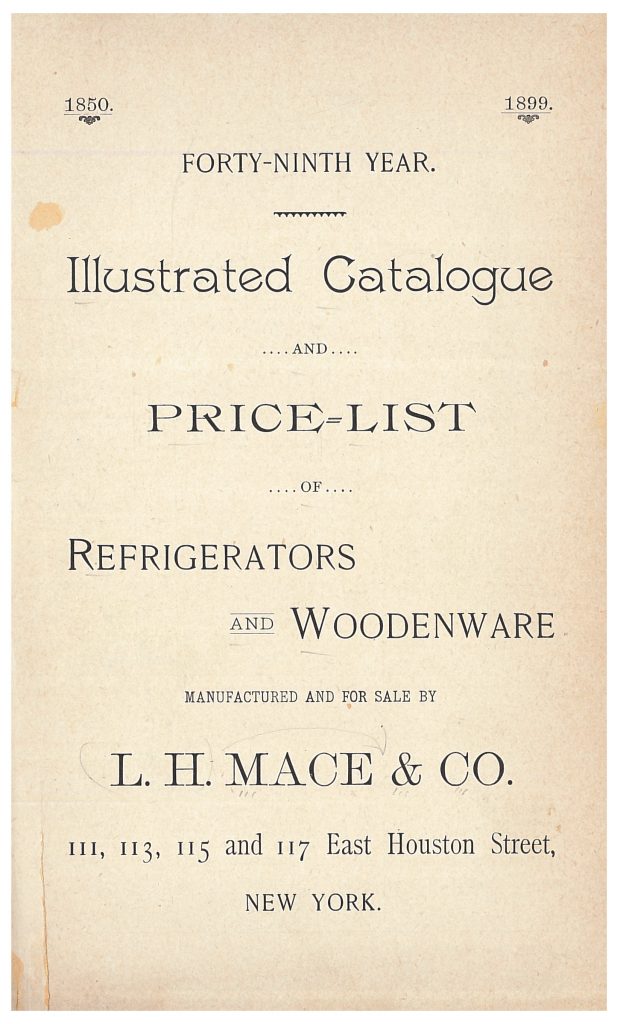 In 1899, the company manufactured five grades of refrigerators including the Diamond, the Special, the Puritan, the Excelsior, and the Glass Lined Excelsior. Refrigerators made for family use in the home were lined with zinc, galvanized iron, sheet steel, or glass. The refrigerators' inside boxes were constructed of spruce covered with felt paper while the outer casing was made of ash, pine, or oak. That meant there was about an inch of empty or dead-air space between the inner and outer walls.
For air circulation within the refrigerators, the system used the principle that cold air falls and warm air rises. The image below is a sectional view of a refrigerator with arrows showing a continuous circulation of dry, cold, and pure air.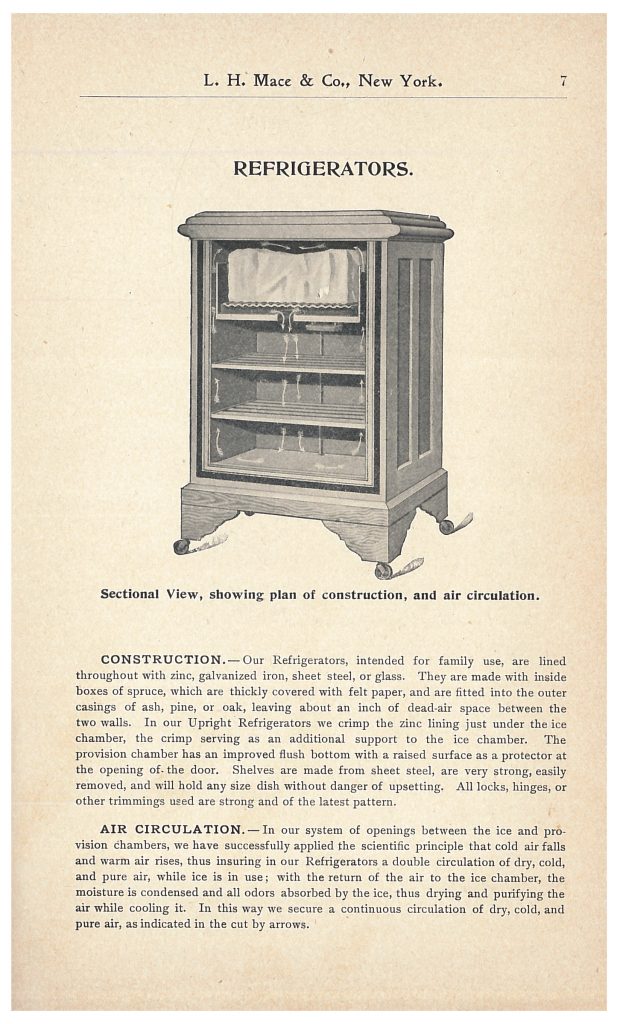 Below are images of two refrigerators for apartment houses, flats, and family use. These were constructed of ash with mouldings made to match the wood of the room.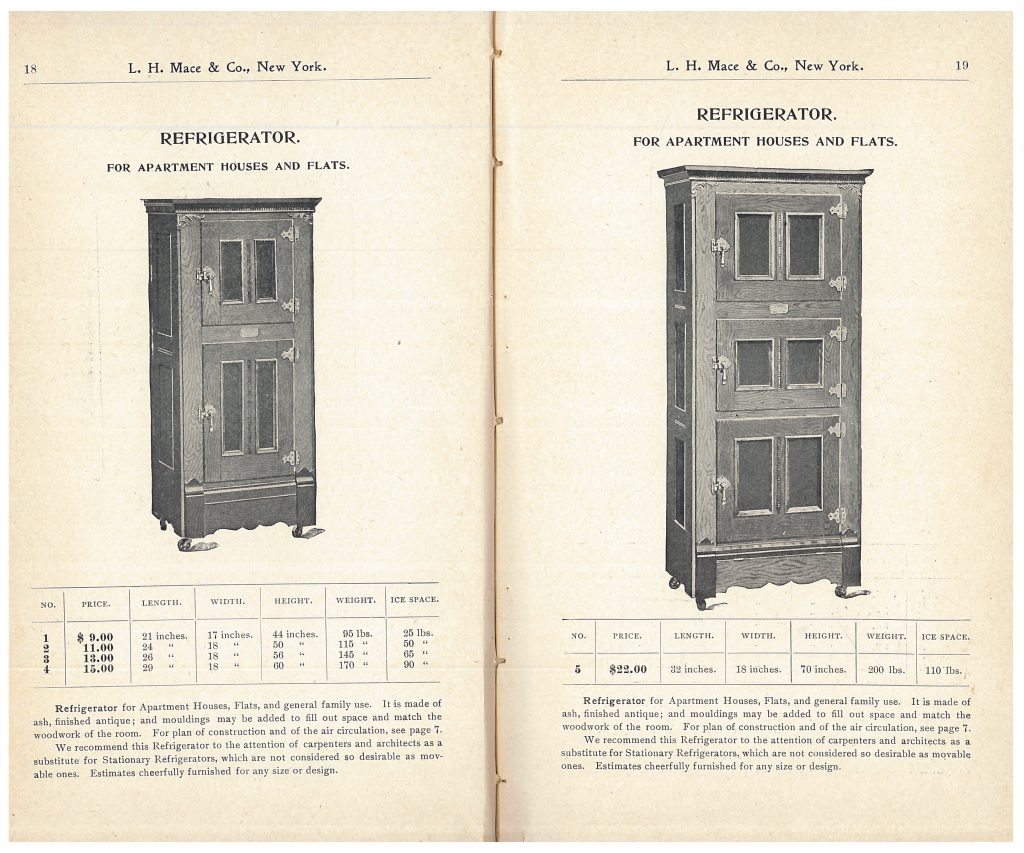 Another style of refrigerator was the Sideboard Refrigerator, illustrated below right. It was made of oak decorated with carvings, ornamentation, and solid bronze trimmings. It included a beveled French plate mirror.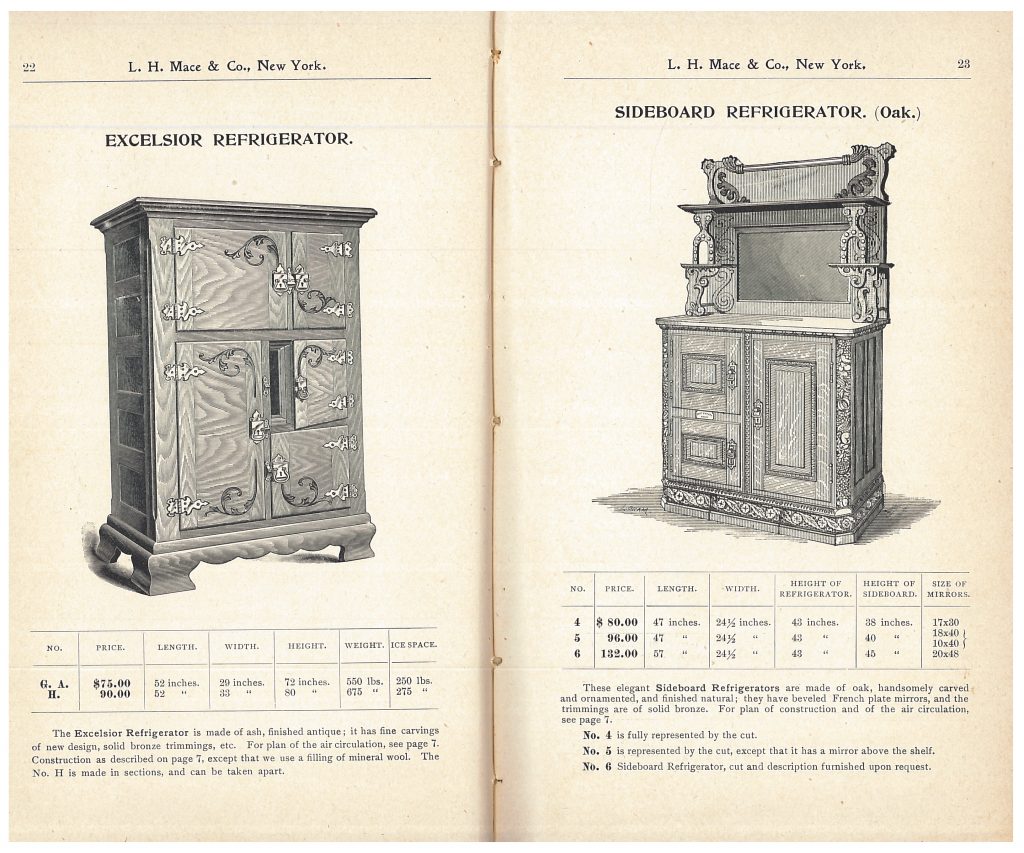 Other types of refrigerators manufactured by L. H. Mace & Co. included Beer Refrigerators and Restaurant Refrigerators, both illustrated below. The Beer Refrigerator is shown below on the left. It was called the Combination Beer Refrigerator and was constructed of ash with brass trimmings. The lining of the refrigerator was made from wood. Inside the refrigerator were slides for the kegs to rest on. Shelves in the lower part of the refrigerator could be removed making it possible to cool two more kegs.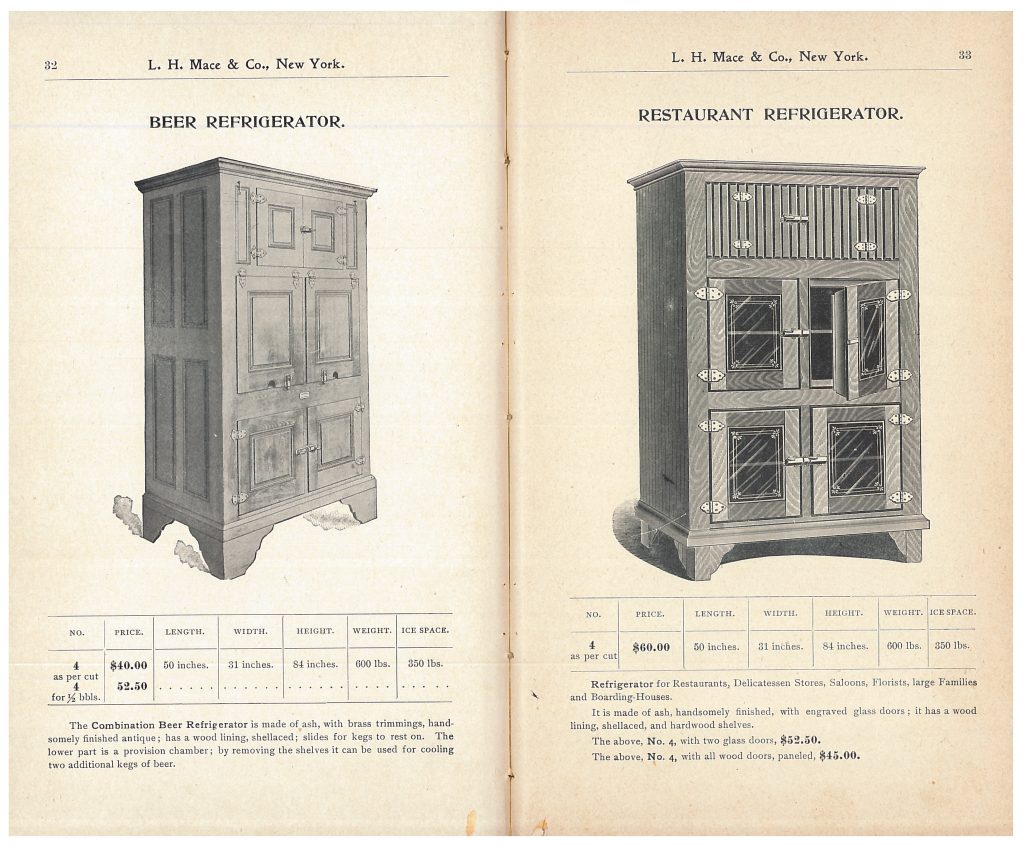 Many more refrigerators are shown in this catalog, including Grocer's Refrigerators, meat safes, refrigerators for ice cream, chest refrigerators, and more refrigerators for family use.
Illustrated Catalogue and Price-List of Refrigerators and Woodenware by L. H. Mace & Co. is located in the Trade Literature Collection at the National Museum of American History Library.
Save
Save