Now that Winter is here and some areas have already seen snow, let's travel back in time by way of a trade catalog to see what people in the early 20th century might have used for a ride through the snowy countryside.
This trade catalog is entitled Sleigh Season 1903-04, Catalogue Number 16 by Jackson Sleigh Co. of Jackson, Michigan. According to the title page, this company manufactured a number of items such as buggies, bike wagons, and driving wagons, but this particular catalog is all about sleighs. Imagine riding through the snow on some of these sleighs!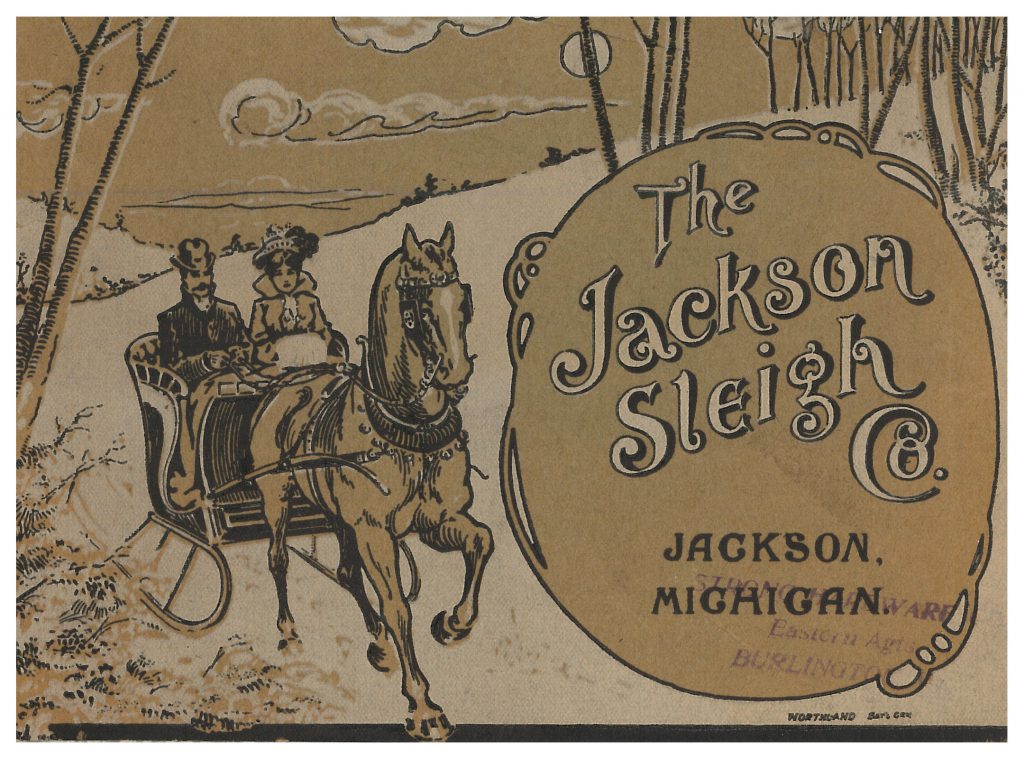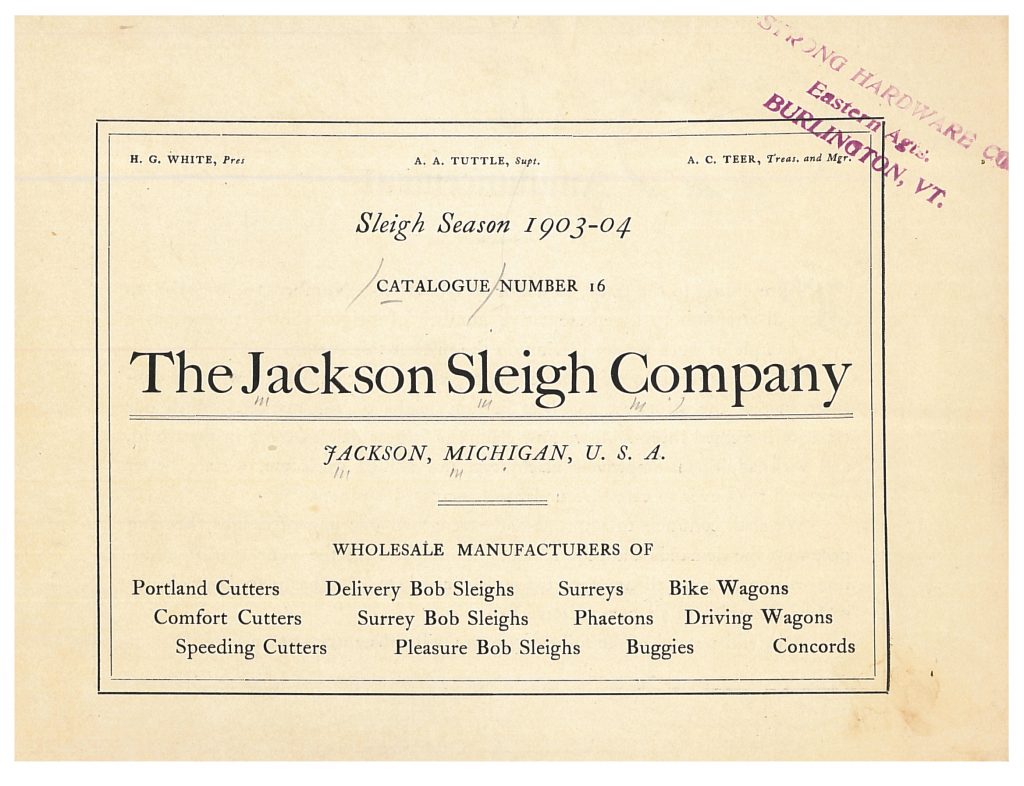 The catalog begins with a few pages of detail on the construction of the sleighs. The body of the sleigh was manufactured from lumber, and steel braces were used on the sleighs. The knees, beams, and runners were made of second-growth rock elm timber. According to the catalog, that type of timber would not become brittle through use, especially in wet weather. To give the riders a comfortable ride, the sides of the seats were padded and the seat backs had cushion springs.
Shown below is the No. 4 Old Comfort Sleigh. It had an extra high seat back, wide seat, and a tapestry carpet.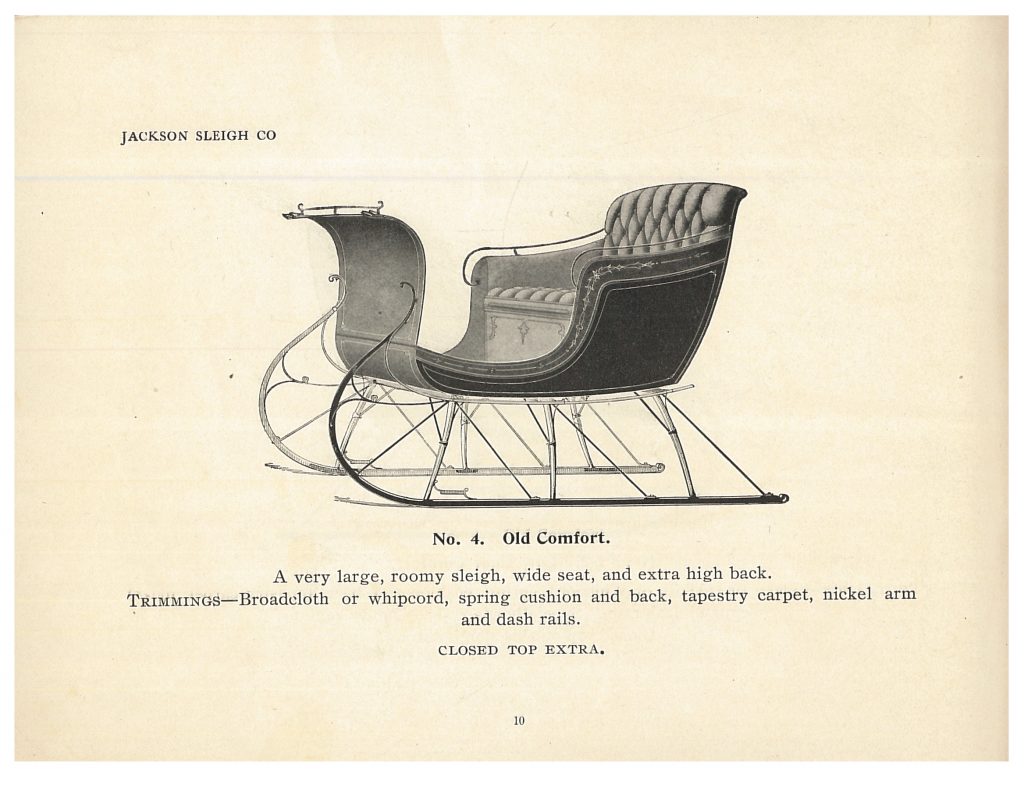 How about something to shield you from the wind or snow? Some sleighs were available with a top, like the No. 4 Comfort Sleigh illustrated below.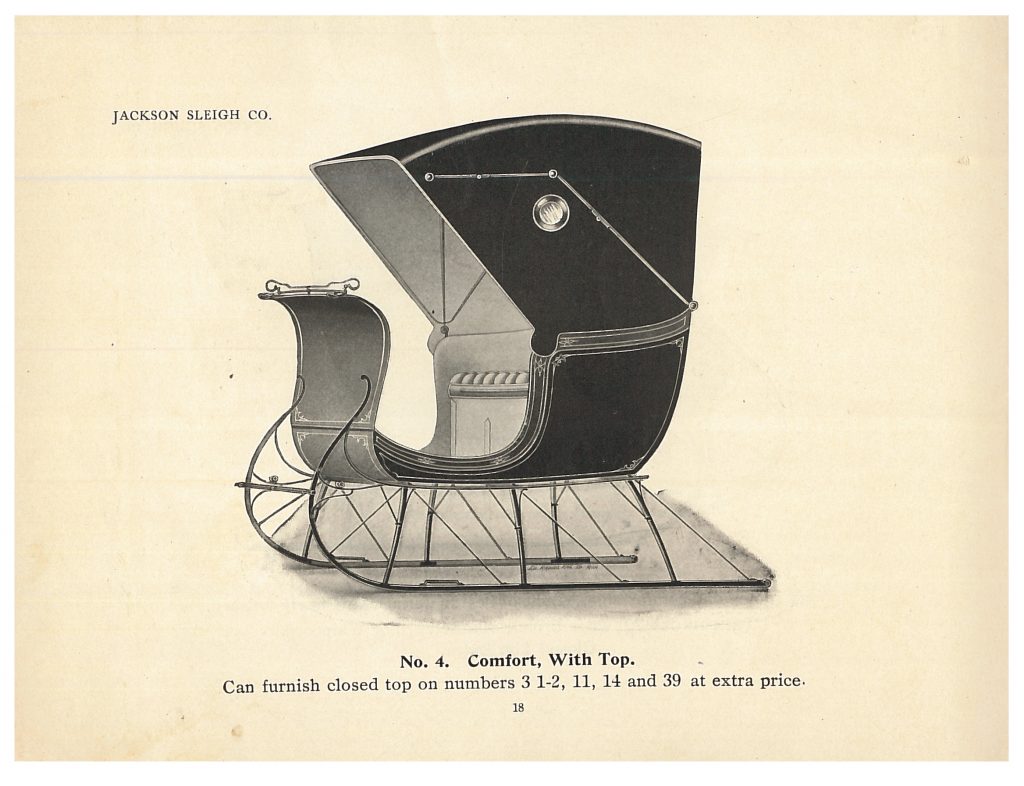 What if you wanted to go for a ride with several people? The No. 19 Surrey Bobs, pictured below, had two seats described as being "very wide, deep seats and high backs." The body of the sleigh was painted black, the belt was an olive green, and the running gear was available in either red or green.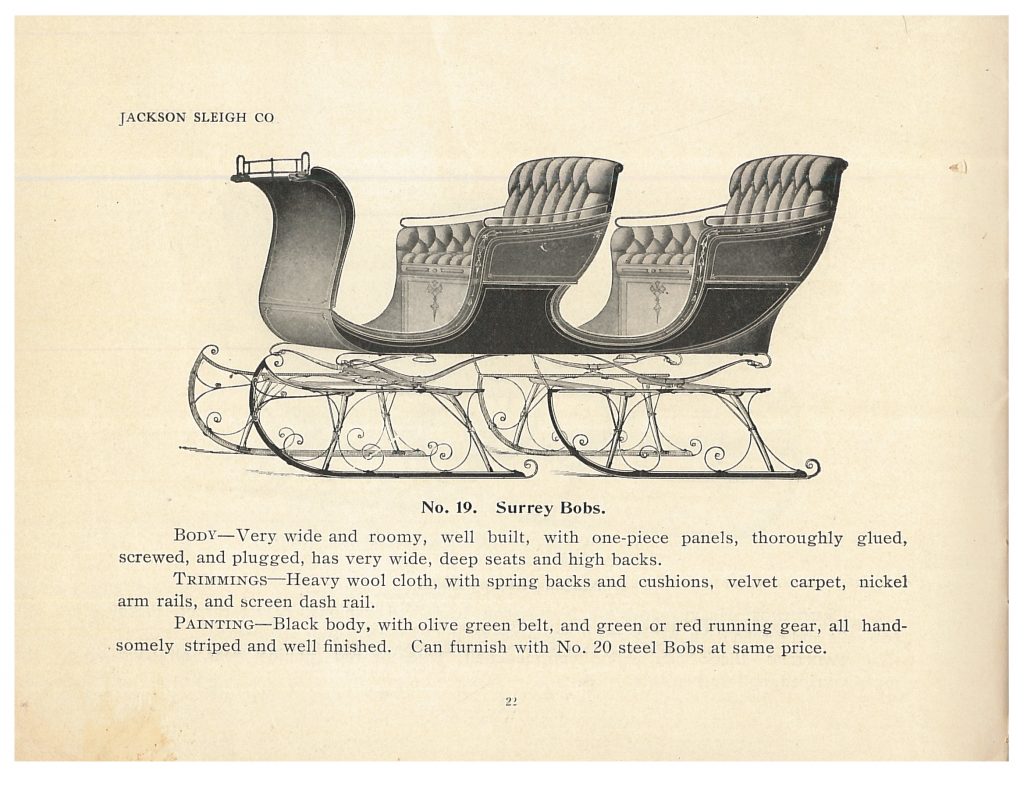 Sleigh Season 1903-04, Catalogue Number 16 by Jackson Sleigh Co. is located in the Trade Literature Collection at the National Museum of American History Library. Thinking of snow? Interested in more trade catalogs? Check out a post highlighting sleds from an 1890 Paris Mfg. Co. trade catalog.
Save