With the arrival of warmer days, images such as the lawn and porch swings found in this trade catalog might look inviting. Imagine you are relaxing on a porch swing looking out over the water, just like in one of the images in this 1913 trade catalog.
The catalog is titled Annual Catalogue No. 35 (1913) by Luthy & Co. At first glance, it appears to be about farm machinery and vehicles such as buggies and wagons. However, a closer look will lead to a few images of porch and lawn swings.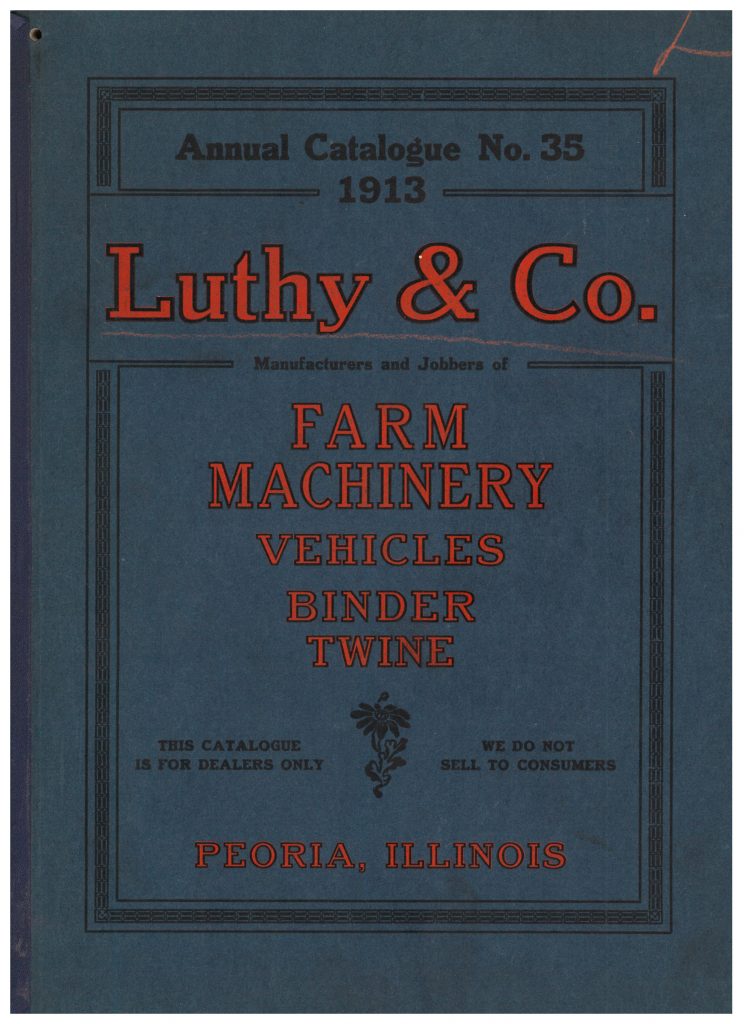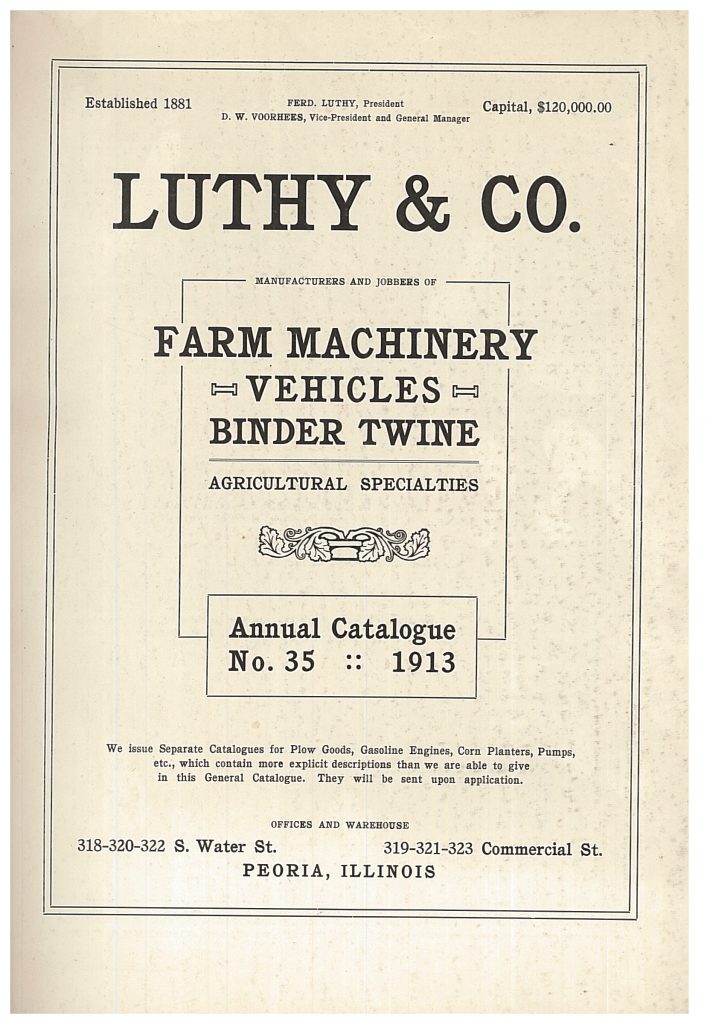 One of these swings was called the Luthy Lawn Swing. Four passengers could ride it. Two people sat on the swing facing the other two passengers. The swing weighed 113 pounds and was made of hard wood with adjustable seat backs and armrests. The seat back was 33 inches high while the overall height of the swing was 9 feet.
Farther down on the same page is an illustration of the "E-Z" Wood Porch Swing. It came with galvanized chains and ceiling hooks to attach it to the porch. The curved lines of the seat were meant for both the comfort of the passenger and visual appeal. Available in sizes for two, three, or four passengers, the swing was made of lumber with a steel tubular framework.
Another type of swing was the "E-Z Hammock" Seat which could also be attached to the porch with galvanized chains and ceiling hooks. The 21-inch wide hammock came with a foot extension to make it more comfortable for passengers who wanted to lay down.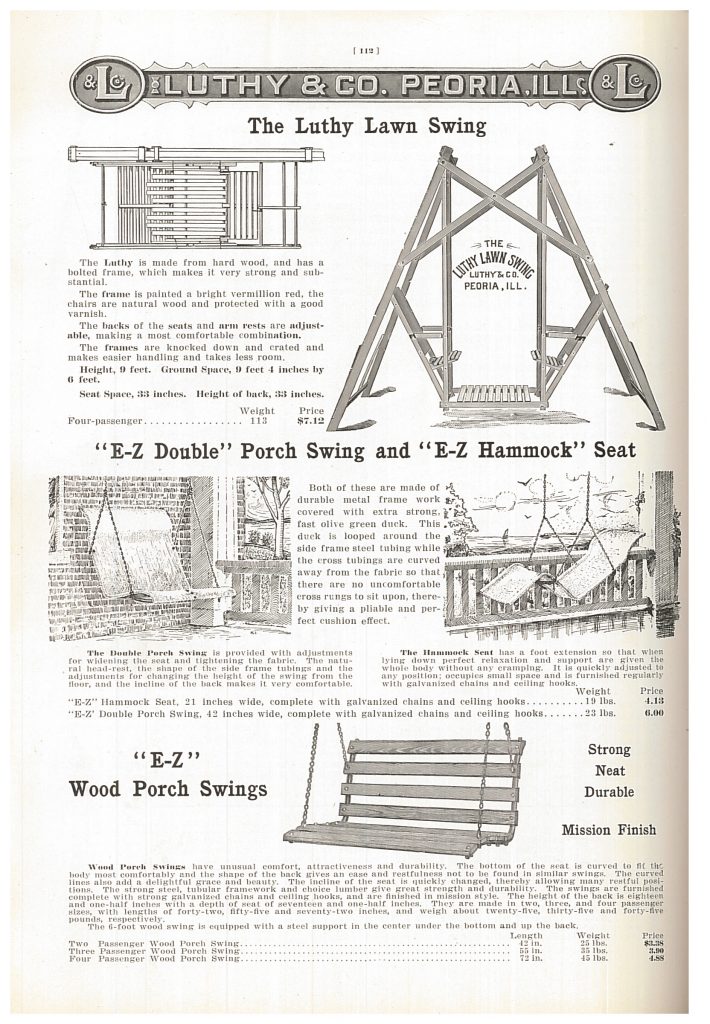 Annual Catalogue No. 35 (1913) by Luthy & Co. is located in the Trade Literature Collection at the National Museum of American History Library.