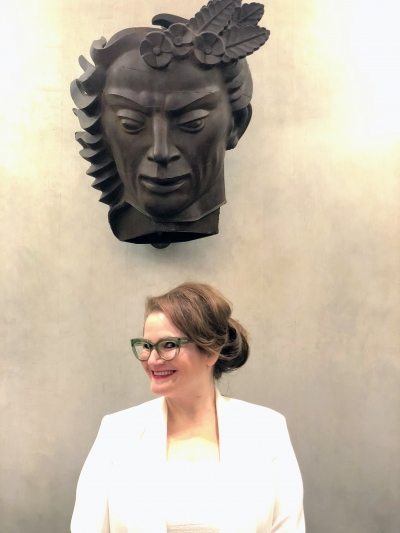 Save the date for the next lecture in our Smithsonian Libraries 50th Anniversary series:
Silk, Salvage, and Special Collections: The History of Lessing J. Rosenwald's Graphic Arts Donations
Tuesday, September 18th, 2018
5:30 pm ET
Lecture Hall, S. Dillon Ripley Center
Stephanie Stillo
Curator of the Lessing J. Rosenwald Collection at the Library of Congress
This talk is about the extraordinary life and collection of antiquarian print collector, Lessing J. Rosenwald (1891-1979). In 1943, amidst the storm of WWII, Lessing Rosenwald, son of German Jewish émigré Julius Rosenwald, announced that he would donate the entirety of his renowned print and rare book collections, as well as any future purchases, to the American people. The donation, eventually totaling 2,600 rare books to the Library of Congress and approximately 30,000 prints to the National Gallery of Art, remains one of the greatest cultural heritage donations in American history.
The life of Lessing Rosenwald was as exciting as his collection. He met with royalty, bid against Nazis at Sotheby's auctions, and became a patron of the mid-century livre d'artiste movement in France. In addition to an overview of Lessing's magnificent collection, this this talk will explore the rationale behind Lessing's decision to donate his book and print collection to national institutions in 1943. It will focus specifically on Lessing's involvement with the War Production Board and his central role in the US scrap and salvage drives of 1941 and 1942.
This event is free and open to the public. RSVP here: https://s.si.edu/2uxUw5D
Please request access services by emailing rushinge@si.edu by September 11, 2018.