What do you imagine a vacation might have been like over a hundred years ago? This brochure from the Trade Literature Collection gives us a glimpse into what some people might have done on their summer vacation in 1909.
This Brochure (1909) is from the Lakeside, a mountain resort in Eagles Mere, PA. According to the brochure, the Lakeside began as a cottage in 1880 and was enlarged over the years so that by 1909, when this brochure was printed, it housed as many as 200 guests. The resort overlooked a lake about one mile long and half mile wide.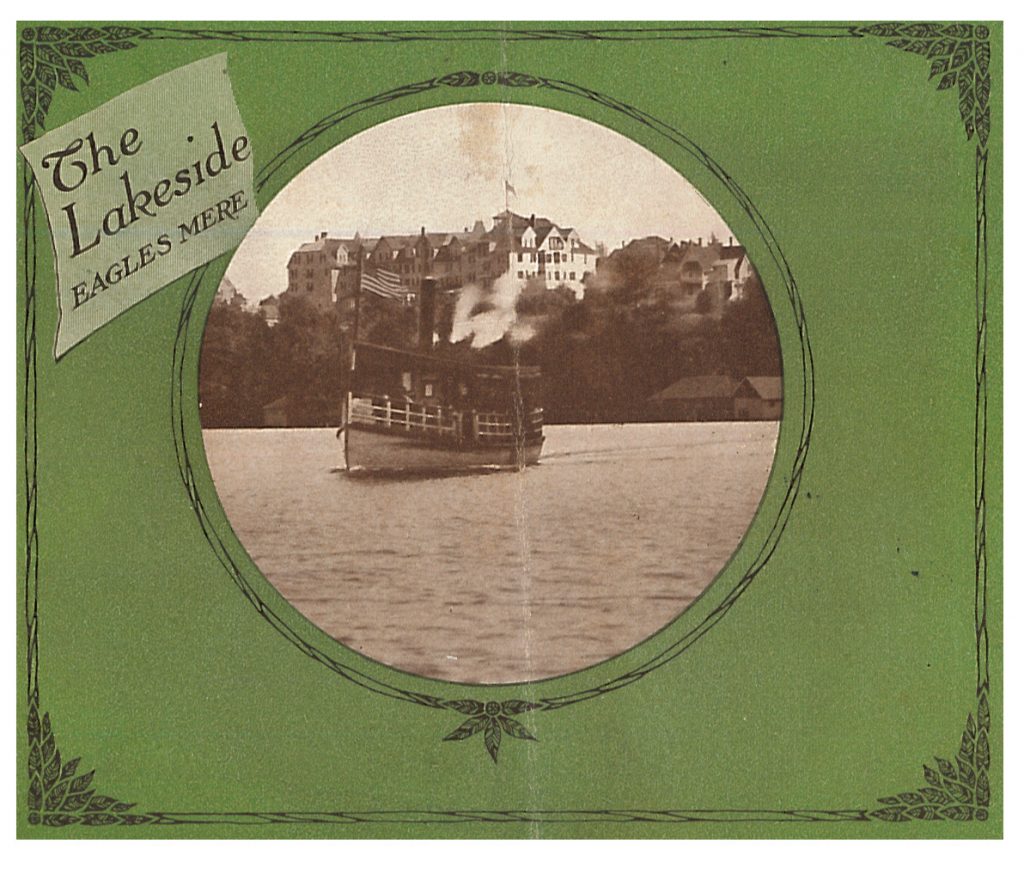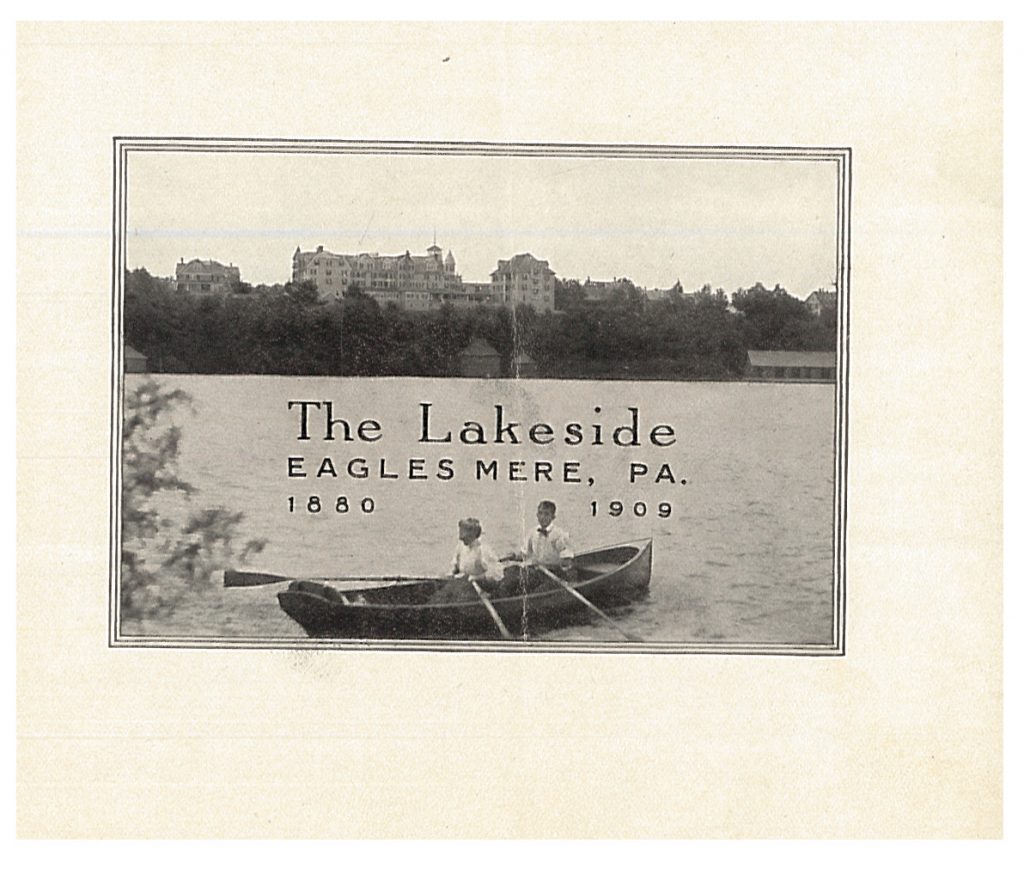 While vacationing, several outdoor activities were available to guests, especially because of the proximity to a lake. Walking paths gave visitors the opportunity to enjoy fresh air and appreciate wild flowers and the mountain scenery. Other activities included tennis on a  clay court, golf at a nearby golf club, or boating on the lake. A path from the piazza led to the boat landing where rowboats were available, and every half hour, a steamer passed by. According to this brochure, there was even a fashionable time to be on the beach. The "fashionable hours" were from 11:00 am to 1:00 pm and 3:30 pm to 5:30 pm.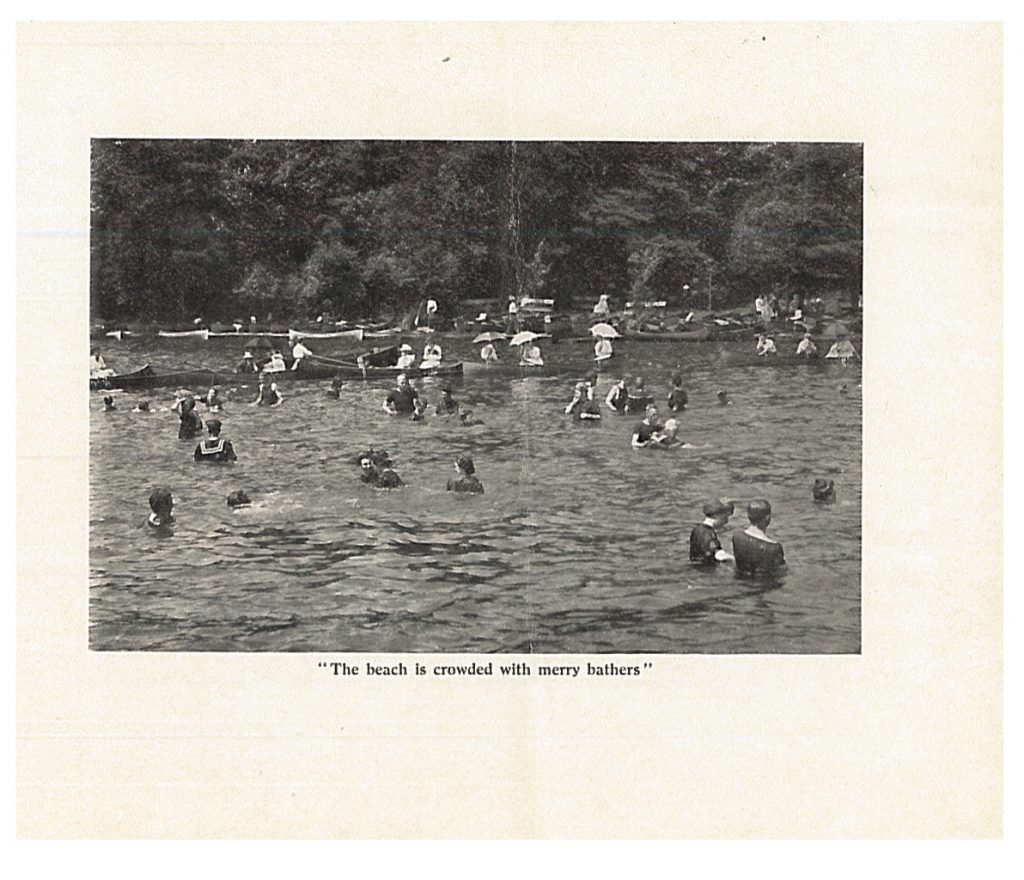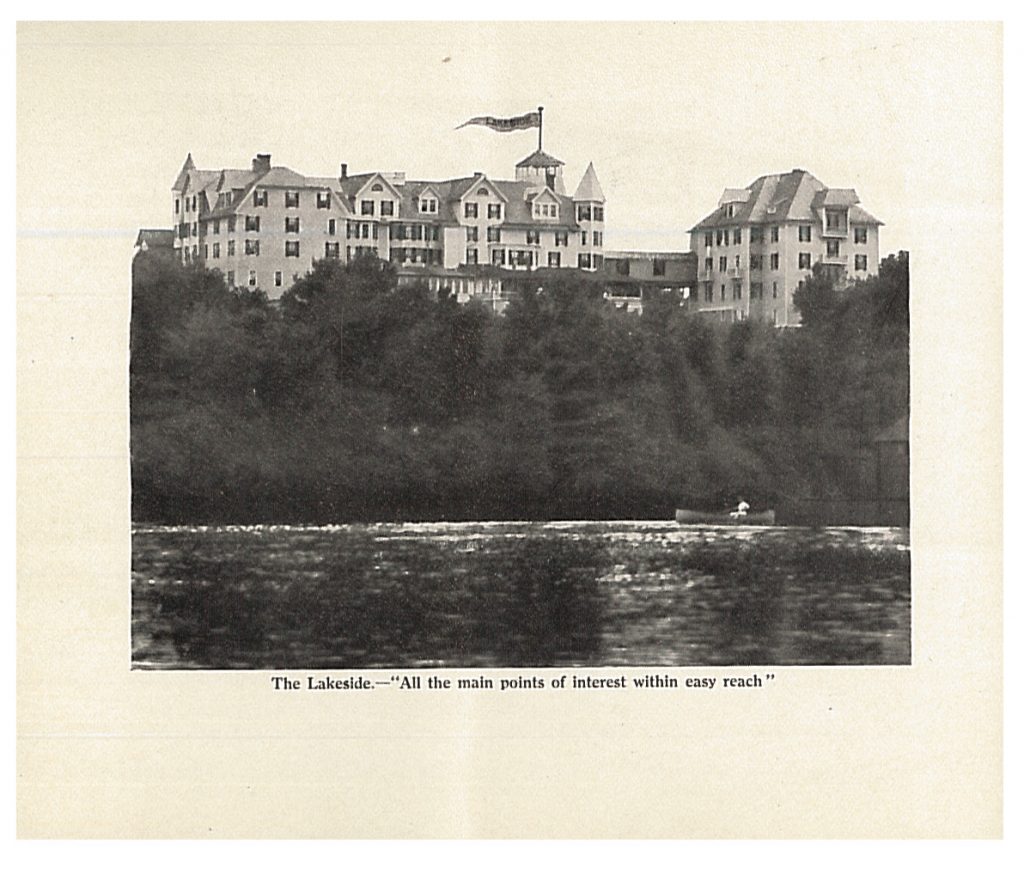 Back at the hotel, there were more amenities to enjoy. The Lakeside had wide porches on three sides of the building. Perhaps, it was a place to chat with other guests, enjoy the view of the lake, or relax in a chair and read a book borrowed from the resort's circulating library. For sleeping accommodations, both singles and en suite, with private bath were available. At mealtime in the dining room, guests enjoyed a view of the lake, and for quieter moments, there was a fireplace and cozy chairs in the parlor.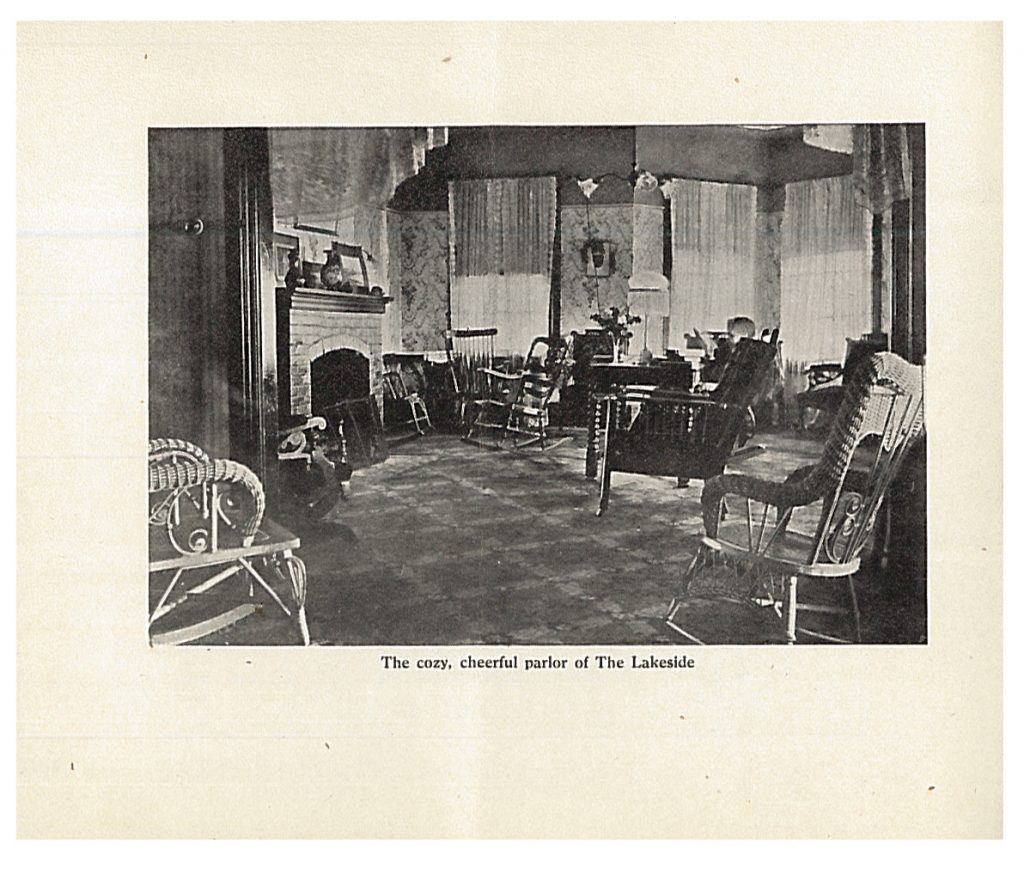 This Brochure (1909) about the Lakeside is located in the Trade Literature Collection at the National Museum of American History Library.