Music is a funny thing. It may spring from the heart, the soul, or the mind, from a communal cultural or religious experience, from an intensely personal place, a popular commercial enterprise, or a natural whale song. It can be described using a mathematical system of notation, diffused with the latest technology, and explained as a scientific phenomenon using physics and acoustics. Music—its generation, its existence, its power—spans the distance of our communal wealth of knowledge.
In honor of the Smithsonian's Year of Music, the Smithsonian Libraries are putting our diverse musical collections out front with the Year of Music Research Guide.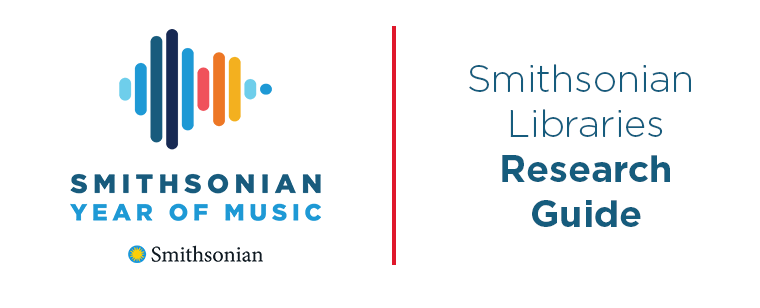 Music can be found in every one of our 21 library branches, from our locations on the National Mall, to New York, to Panama. Our library collections are often defined by the museum and research center collections they serve, and that's no different with music. This Research Guide helps you navigate Smithsonian Libraries' resources in many areas of music research, giving examples, suggested collections and search terms. For instance, are you interested in the science of music? You might try searching for "Acoustics" or "Music — Physiological Aspects" in our online catalog.
Check out the Research Guide to learn more about how our different library branches can help you have your best Year of Music.