This post was written by Ava Daugherty, a high school intern working with the Education Department since 2015. Interested in interning with the Smithsonian Libraries? Explore our Fall 2019 offerings.

Long ago in 2015, in my freshman year of high school, I saw a note in my school's newspaper about a Teen Council for the Smithsonian Libraries Education Department. This note promised the mysterious wonders of hidden books within Smithsonian, tasty snacks, and some of the volunteer hours that I had been searching for. What I found was much more than that. Not only did I find myself hooked on the provided La Croix, but I was also surrounded by a charismatic and quirky group of young folks, soon to be dubbed the "Smithsonian Library Volunteer Advisory Group," or VAULT. The group's goal was to make the materials of the Smithsonian Libraries more accessible to a teen audience. Over the years, we made a virtual scavenger hunt, created an informational video that still haunts the Smithsonian Libraries' website to this day, launched a social media campaign including artsy photos of ancient books, and eventually, planted the seeds that would become my next great Smithsonian Libraries' adventure: the Chaptour Guides.
The Chaptour Guides are a team of teen volunteers who serve as Smithsonian Libraries docents. Sara Cardello, Head of the Smithsonian Libraries Education Department, alongside Liz Laribee, Education Specialist and librarian extraordinaire, created the Chaptour Guides to serve a double purpose. Firstly, teens like myself receive training to be docents at some of the most highly regarded museums in the world, and secondly, the audiences that we reach are treated to an experience of interactivity that some exhibits lack. I have spent many Saturday mornings of my junior and senior year manning the Check It Out cart, which sits in the corner of the Hirshhorn Museum and Sculpture Garden's What Absence is Made Of abstract art exhibit. The cart provides activities to help young children relate to conceptual art.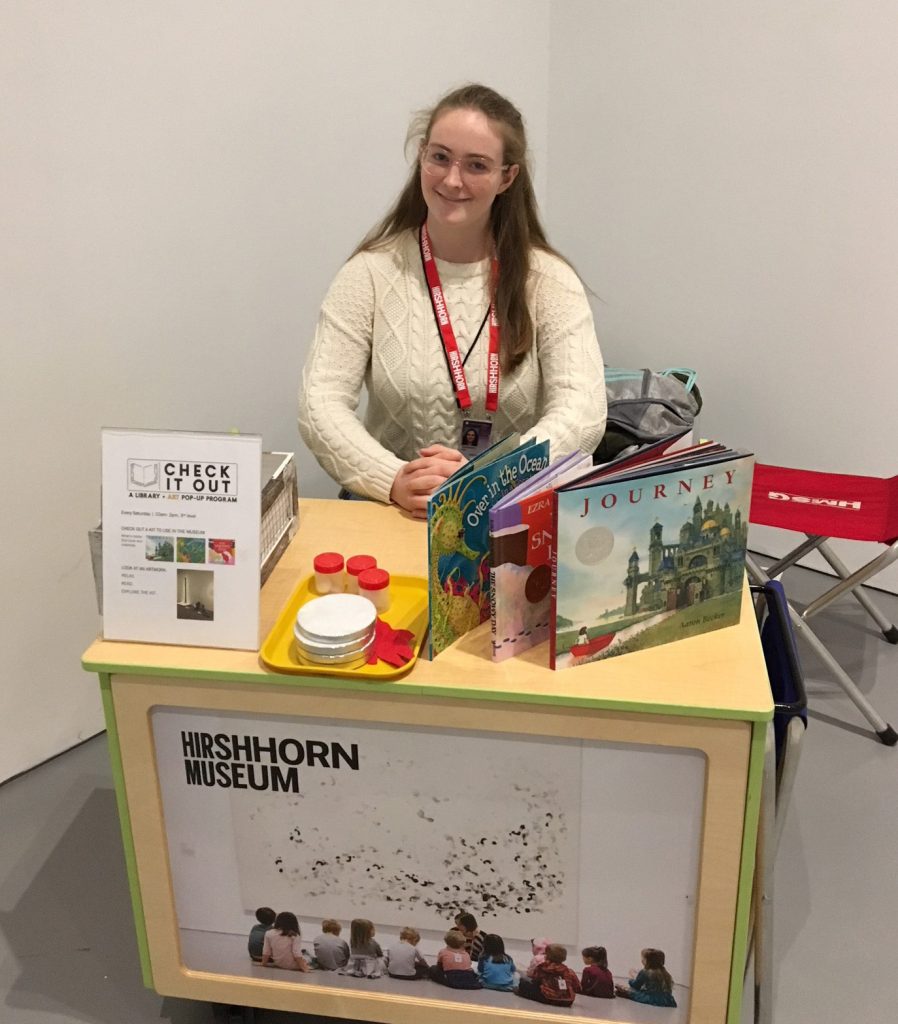 Other days I found myself at the National Museum of American History, in the Smithsonian Libraries' exhibit space, docenting first Cultivating America's Gardens and later, Magnificent Obsessions: Why We Collect. These exhibits attract hundreds of visitors of all ages and creeds each day. During my time docenting, I learned two important lessons. Firstly, always bring a sweater to a museum, even in the summer. And secondly, everyone appreciates a smiling face and interactive activities to help them understand a concept.
As an intern, I have had a hand in keeping track of Check It Out's metadata, getting the insider view on how the Chaptour Guide's program is run, and have even developed programming for a new high schooler centric event series called Book Club. This will be a series of Sunday morning brunch and book talk events that tie in topical teen reads with some of the Smithsonian Libraries' most interesting resources. The events will take place at the National Postal Museum, the Hirshhorn Museum and Sculpture Garden, the National Museum of African American History and Culture, and the Arthur M. Sackler Gallery. I have visited each of these museums' respective libraries, spoken with numerous librarians, and spent way too many hours on promotional designs.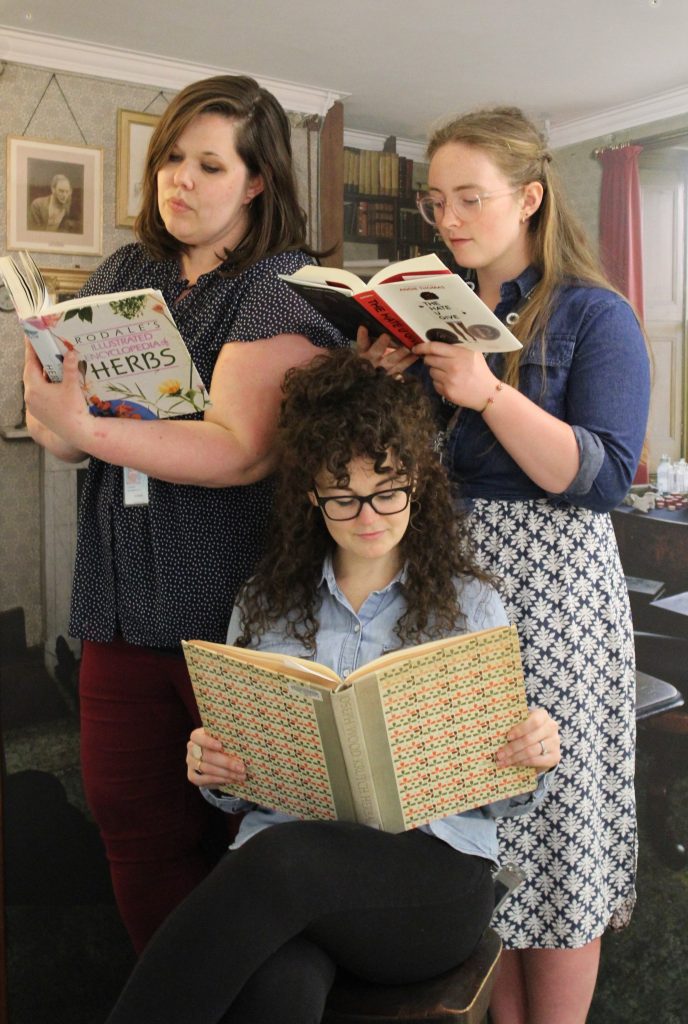 The Smithsonian Libraries' Education Department has been growing each year by leaps and bounds, and has provided invaluable opportunities for D.C. teens such as myself to learn teamwork, time management, and to love our libraries. As a soon-to-be-graduated senior in high school, I look back on my final year and can say with certainty that my internship with the Smithsonian Libraries has been transformative.
–Ava Daugherty, Education Intern for Smithsonian Libraries 2015- 2019
Smithsonian Libraries has a variety of programs for learners of all ages in the Washington, D.C. area. Through our Education Department, we offer innovative programs, access to expansive digital collections and rare treasures, immersive classroom experiences, and professional opportunities for youth and graduate students considering careers in museum and libraries. To learn more about our current programs for young children, middle schoolers, and teens, contact us at SILeducation@si.edu.