Cooper Hewitt Design Camp offers week-long immersions in the latest advances in design. Guest designers share their problem-solving strategies and engage campers in fun, real-life design challenges. Campers master a four-step design process—defining problems, generating ideas, prototyping/making, and testing/evaluating—through a series of fun exercises and design challenges.  Campers also receive special access to the museum's permanent collection and enjoy exciting collaborations.  This is what Design Camp is about.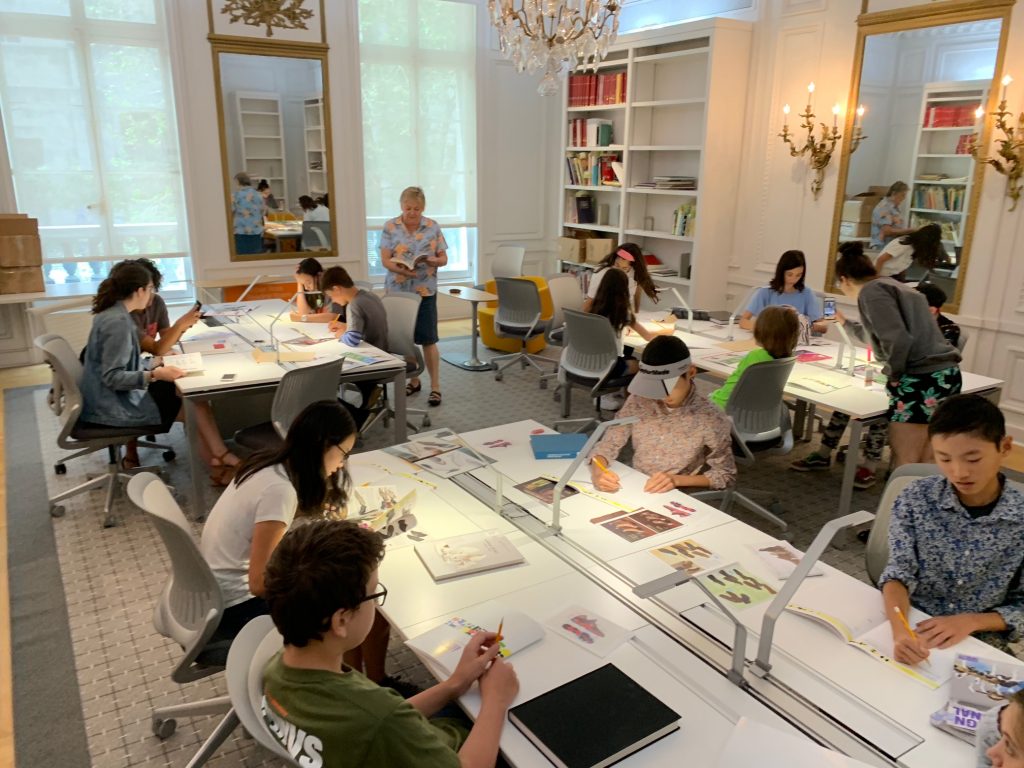 The Cooper Hewitt Smithsonian Design Library has been participating since the beginning. Back in the Summer of 2015, the Cooper Hewitt, Smithsonian Design Museum (CHM) asked Cooper Hewitt Library staff to give a presentation of some our pop up books to about 20 boys and girls, aged 7-12, enrolled in CHM's Design Camp. We looked at some and talked about the different design structures of pop ups.  Every summer since then, the Library has worked with the museum's Education Department in planning camp projects and choosing library resources that are rich in visual materials to provide ideas and inspiration for their design projects.
It's been great fun to work with children, and to find stimulating resources to create a prototype that meets the needs of their assigned user profiles and design challenges. We present historical as well as modern designs to get the campers thinking and to inspire creative solutions- examples of 17th century eating utensils up to 21st century tableware. Other examples are designing a protected outdoor public space in a park, designing and furnishing an interior workspace, fashion projects, and designing and making shoes.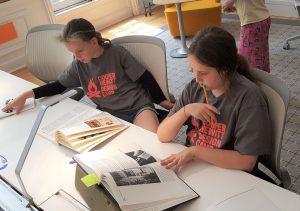 During 6 weeks this summer, we had 186 museum Design Campers pass through the Library for 2 one hour sessions once a week; groups of 6-8 and 9-12 year olds.  I brainstormed with our Library technician Nilda Lopez, about what library resources would fire up the imagination. Fortunately, we are an art and design library and have books and resources that are heavily illustrated and provide visual inspirations.  One of this summer's challenges:  Design a table setting of universal design- spoons, forks and plates accessible to everyone.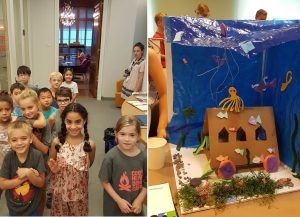 Another challenge:  If you lived in a city in the clouds, underwater, or underground, how would you get around? Design a method of transportation.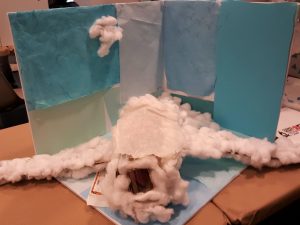 Two fashion design projects were offered this summer- designing leather accessories- sunglasses case, wallet and purse; and the popular shoe design. Last year they made sandals, this year the goal was shoes that were comfortable for hiking or walking on the beach. It's great to expose these young minds to libraries and the resources we offer- and to show them that not everything is online! Design Camp is a great way for me to change my approach to reference and research and to put on a new thinking cap.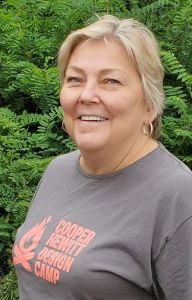 Elizabeth Broman is a Reference Librarian at the Cooper Hewitt, Smithsonian Design Library.