Welcome to the first in a series of posts about the Art Deco resources at the Cooper Hewitt, Smithsonian Design Museum library. Each post will highlight primary resources which contain the styles and designs of the Art Deco era. These resources are divided into seven categories- world's fair publications, interior and architecture books, trade catalogs, graphic design, pattern books, and picture files. This guide is not an exhaustive summary and these featured resources are just a portion of what awaits Art Deco enthusiasts and researchers in the Cooper Hewitt library collection. We are grateful to Jacqueline Vossler and Joseph Loundy for their generous support of this project.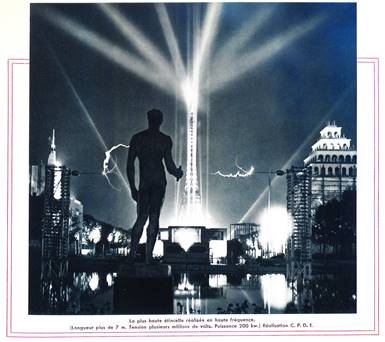 The Cooper Hewitt, Smithsonian Design Museum Library has over 80,000 volumes in its collection ranging from books, serials, trade catalogs, microforms, picture files, and World's Exposition materials. Through these different publications, historical and contemporary, the library illustrates and informs material culture trends worldwide with a focus on the design, manufacturing, marketing, and use of objects. This collection thus offers a dynamic look at the genesis, influence, and spread of the Art Deco style across Europe and the United States from before 1910 until 1940.
A singular definition of Art Deco is challenging to write because of its widespread use across all material culture and its contradictory evolution. As a thoroughly modern and eventually global style, Art Deco sought to free itself from the suffocating over-ornamentation of the Art Nouveau. Early French Art Deco designers believed that form should follow function accompanied by tastefully restrained, high-quality decoration. Adopted by modernists across Europe, this keystone belief continues to influence schools of design today.
What began as a luxury style in France after World War I continued throughout the roaring twenties traveling most notably across the Atlantic to the United States. Art Deco complemented the Jazz Age and was a warmly welcomed change to earlier American Revivalist styles.
Introduction to Art Deco Style and the Cooper Hewitt Library Collection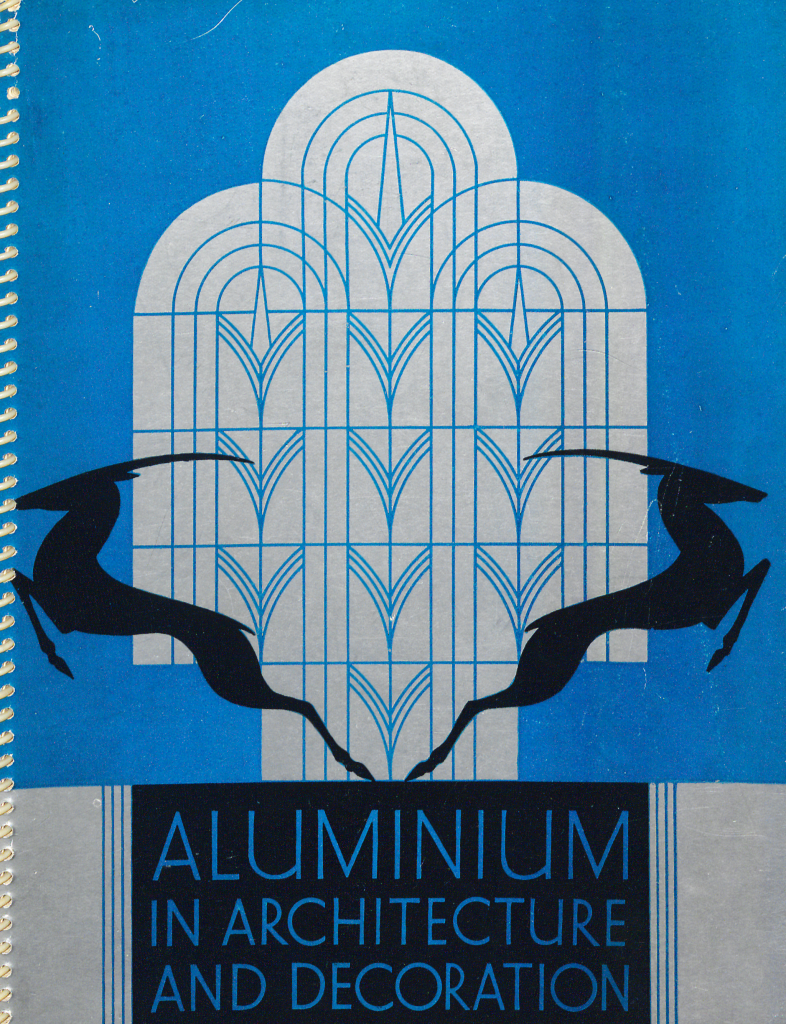 The Art Deco style emerged after the First World War in post-industrialization Europe. French government officials and leaders of art and design organizations, including the Société des Artistes Decorateurs (SAD), petitioned for an international exhibition highlighting the endowed French heritage industries of fine and decorative arts. A desire to acknowledge their fine arts tradition, together with the artisanship workshop system challenged traditional designs and display techniques for the exposition.
This idea of uniting the arts was successfully modeled when in 1908 the Salon d'Automne in Munich broke with display tradition and presented objects according to their intention and function. Work of art and design were organized together in an ensemble to create a setting which mirrored everyday life.
Postponed because of the First World War, the pavilions at the Paris 1925 Exposition Internationale des Arts Décoratifs et Industriels Modernes presented this ensemble strategy in exhibition display, altering the relationship between visitor and object. Sponsored by groups like SAD and French department stores like Bon Marché, the pavilions displayed ensembles allowing visitors to see where and how objects were intended to be used. The diverse groupings showed consumers how they could fashionably customize interiors and express themselves, while reinforcing France's reputation for producing top luxury goods.
At the 1925 Paris Exposition, Art Deco's formal elements emerged. Bold yet balanced geometric lines and shapes, stylized motifs, and saturated color fields were layered together to compose two-dimensional images and three-dimensional objects alike. Art Deco's simplified silhouettes, limited color palette, and luxurious materials created a sumptuous, yet subdued atmosphere compared to Art Nouveau and lighter, fresher iterations of Neoclassical pieces. These high-quality designs were crafted by artist-designers from exotic and time-demanding materials like ivory, ebony, shagreen, and egg-shell through labor-intensive techniques like lacquering, pochoir and inlay.
The variety of objects from the Art Deco style can be seen across the Cooper Hewitt Library Expo collection starting with the 1925 Paris Exposition. Particularly useful in exploring the range of application of this style are volumes like the La sculpture décorative moderne compiled by Henri Rapin. The examples below feature notable Art Deco design elements on vases, a wall fresco, a mantle clock, a set of handles, knobs, and keyhole hardware, arches, a door knocker, a chair, boxes and display trays.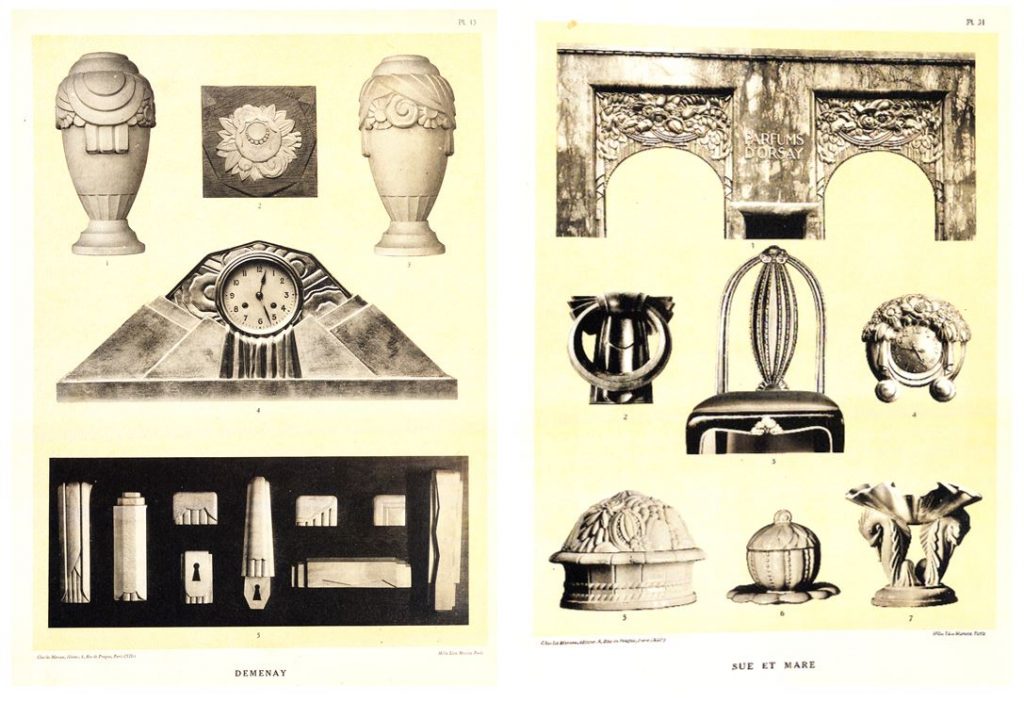 A style of its time, Art Deco incorporated contemporary culture and events translating these influences across all materials and objects that expressed its desire to free itself from the constraints of the historical canon.
Another point of departure from the historical, Euro-centric art and design came from the documented explorations in the colonized countries of Africa, Asia, and South America. The excitement around these explorations lent an exotic flair to the Art Deco through indigenous iconography, patterns, and new materials. World's Fairs and their publications utilize the newly encountered cultures of the colonies mirroring the influences found across design platforms such as pattern books .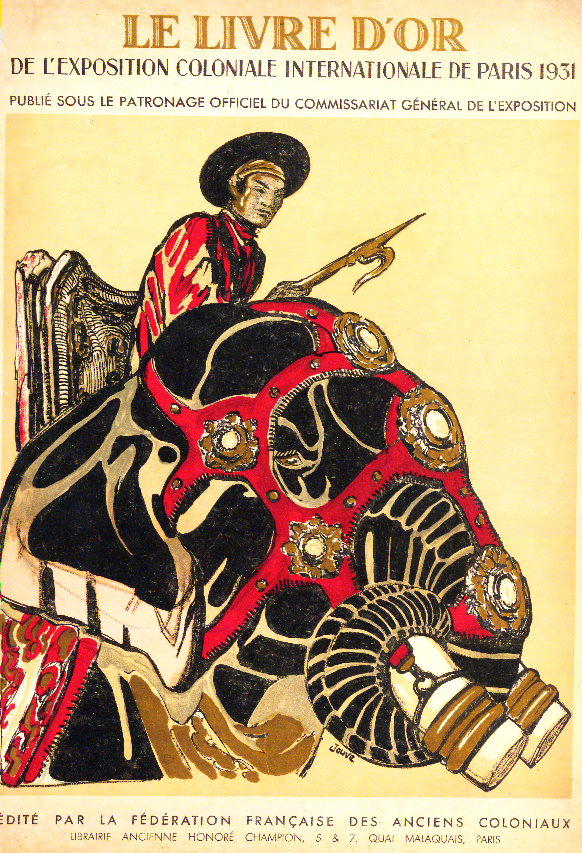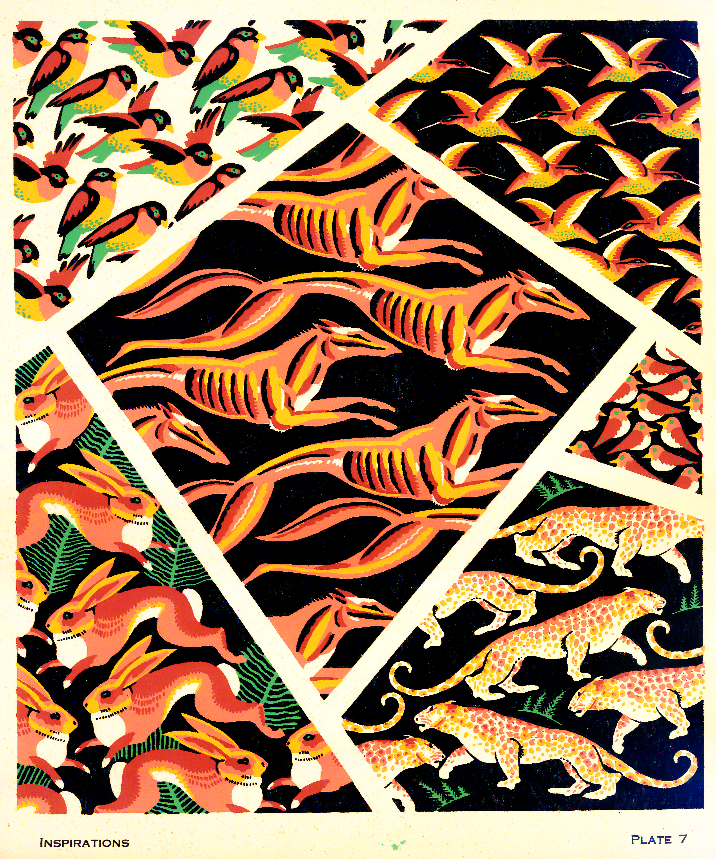 Art Deco embraced the new cultures around it; it also embodied the excitement of new technology as the world experienced new and faster transportation, electricity, and jazz. Evolving consumer products and shopping experiences, advertisements, colonial explorations, and experiments in Modernism in Germany, Vienna, and Glasgow brought new platforms, inspirations, and intentions to design around the world and Art Deco continued as a forerunner.
The world continued to celebrate Art Deco after the 1925 Paris Exposition. It quickly became the style of glamorous Hollywood sets and was especially notable in the architecture of major cities, particularly the new skyscrapers, stores and theaters. The United States was no exception- many cities like New York, Chicago, Miami, Detroit and Los Angeles fashioned their skylines in the Art Deco style.
Architecture, perhaps the clearest barometer of modernity and always newly constructed for a world exposition, expressed the unique interpretation of Art Deco style adopted by each hosting city and country. For example, the Antwerp exposition in 1930 and the 1933 Chicago, Century of Progress Exposition are shown below, their architecture highly influenced by the style. The Cooper Hewitt's collection of official catalogues and guides illustrate many of these buildings and architectural elements found at the fairs.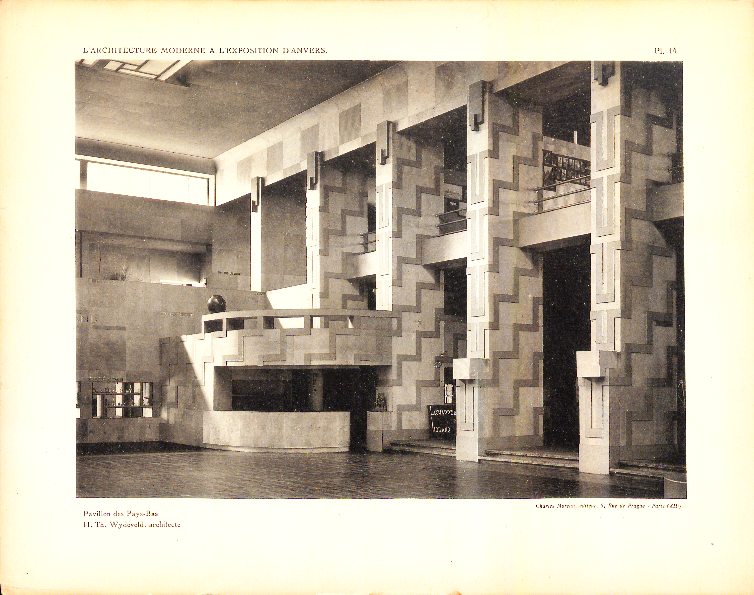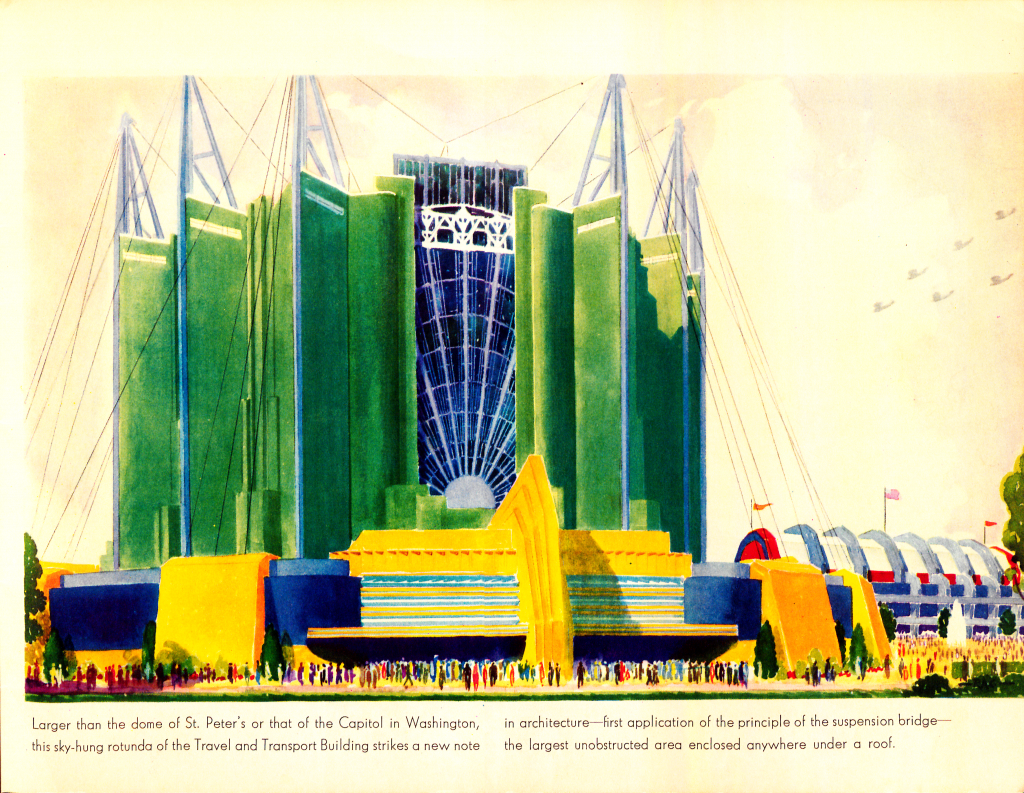 The Cooper Hewitt Library also offers trade catalogues for researchers to explore the impact of Art Deco. From silverware  to terracotta designs (both pictured below), the formal elements of the style were widely applied to objects that filled consumer homes and built the cities soaring up around them.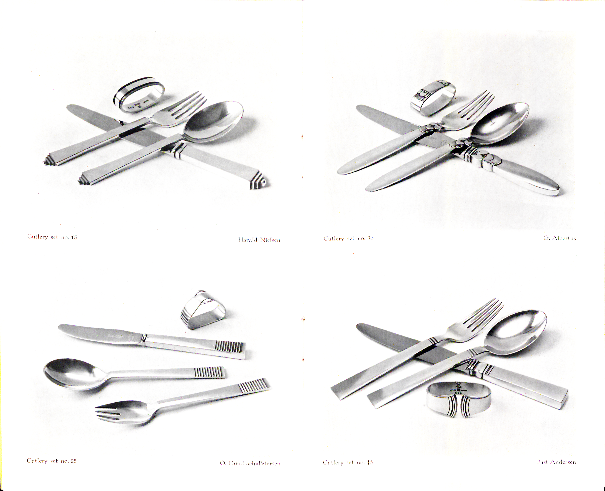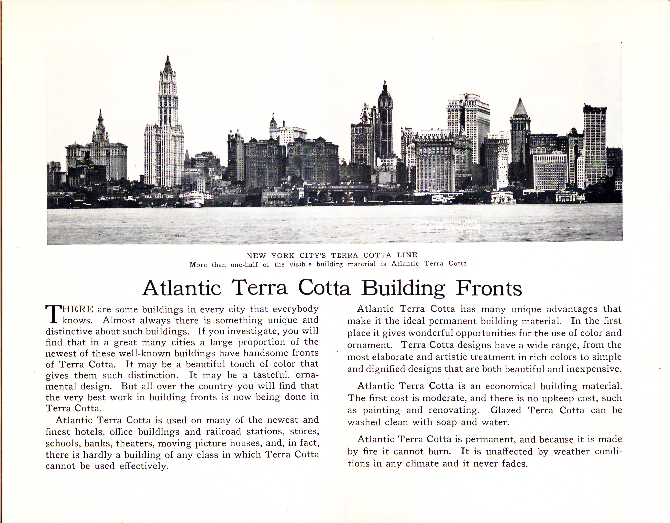 By the end of the 1920s, the stock market crashed and designers had to adjust. While Art Deco served as an avenue to maintain French luxury traditions, the discrepancy in cost between such labor-intensive production techniques and industrialization eventually drove the consumers away. The high-end, French Art Deco style, adopted by the Jazz Age movement in America was less viable as money became scarce. During the depression the industrial designer emerged in America, streamlining objects through a more minimal expression of Art Deco style appealing to the new yet cash-strapped middle-class consumers. Streamlining took inspiration from the formal elements of Art Deco, but continued to simplify the forms and drastically changed its materials and process, inherently undermining the original decorative intentions of the movement.
The Cooper Hewitt Design Library's collection represents all phases of the Art Deco evolution, including exposition publications, architecture, design and decorative arts and trade catalogs of the mid to late-1930s.
Up next in this series of blog posts will be the world's fair publications beginning in 1925 where the style first made its international debut in Paris. We will look at the wide-reaching influence of the Art Deco style across the globe, through material culture and decorative arts and design. So, stay tuned for an exploration of our favorite Art Deco design resources from the Cooper Hewitt, Smithsonian Design Museum library.
Until next time!