It's National Library Week 2020! This year's theme is "Find your place at the library." While the Smithsonian Libraries has closed its 21 physical branches during the COVID-19 outbreak, our work continues. We invite you to find a place with us online through our virtual resources, continued services, and digital content. We are here to help you explore and discover from the comfort of your home–and we look forward to welcoming you back in person as soon as we can.
Digital Library
Find your favorite in Books Online, a free repository of our digitized books. Search for a specific title, browse by topic, or see what's been most recently added. Our digital books have something for everyone, from aeronautics to decorative arts, architecture to geography, music to sculpture, religion to zoology.
Exhibitions
Explore the book collecting bug in the digital version of our current exhibition at the National Museum of American History, 
Magnificent Obsessions: Why We Collect
. Inspect various 
online editions
 of one of the most influential books in history, 
Uncle Tom's Cabin
, from our display at the National Museum of African American History and Culture. Dive into 
past online exhibitions
 in subjects as vast as the American garden, science and art of color, African artists' books, fantastic sci-fi worlds, vanished North American birds, pop-up books for kids and adults, and much, much more.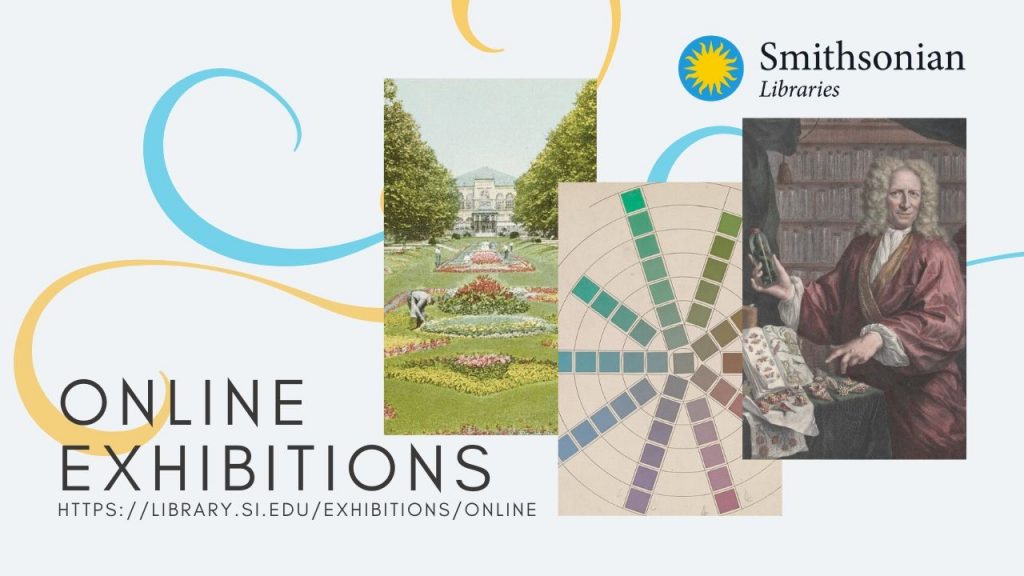 Coloring Books
Relax, unwind, and put your creativity to the test with our free, downloadable coloring books: Volume I, Volume II, and Color in a New Light. Or color from the rare, centuries-old books used in the Smithsonian Libraries' first published coloring book, Abecedarium: An Adult Coloring Book for Bibliophiles (Smithsonian Books, 2019).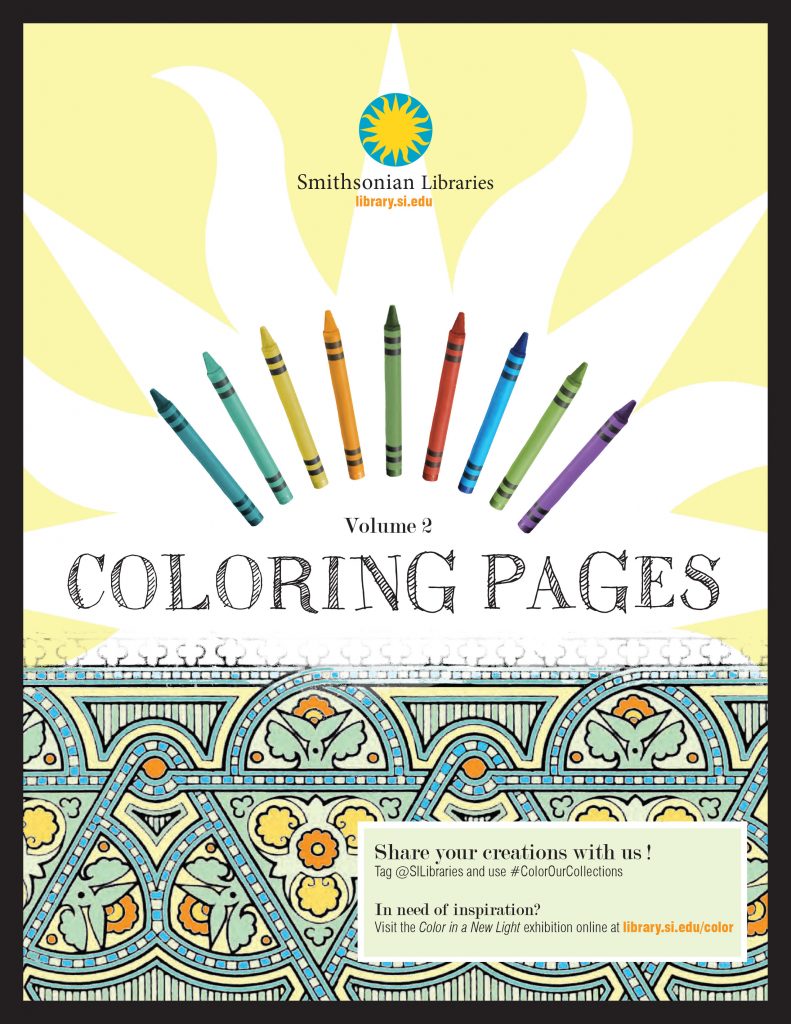 Education
Through imagery, song, and text, experience our 
Traveling Trunks
 program online. Learn about Latinx topics such as 
bomba
, 
syncretism
, and 
maize
 while listening to accompanying music from the Smithsonian Folkways collection. Find curated teaching resources, articles, and academic research in the 
Narrativas y Canciónes
 initiative, with 
education standards
 from kindergarten to 12th grade.
iTunesU Course
Access free learning courses in aviation and space history directly from your iPhone or iPad, suitable for 6th grade and up. Topics include Women in Aviation, The Great Moon Hoax, and How Things Fly: Parts of an Aircraft in the World War I Period.
Research Guides
Biodiversity Heritage Library
Access over 250,000 volumes and 58 million pages of content from the 15th to 21st centuries in the online Biodiversity Heritage Library. All content is free in this global biodiversity treasure trove. Peruse over 160,000 nature images on Flickr, download free coloring books, and read curated content on topics such as Antarctic Exploration and Latino Natural History.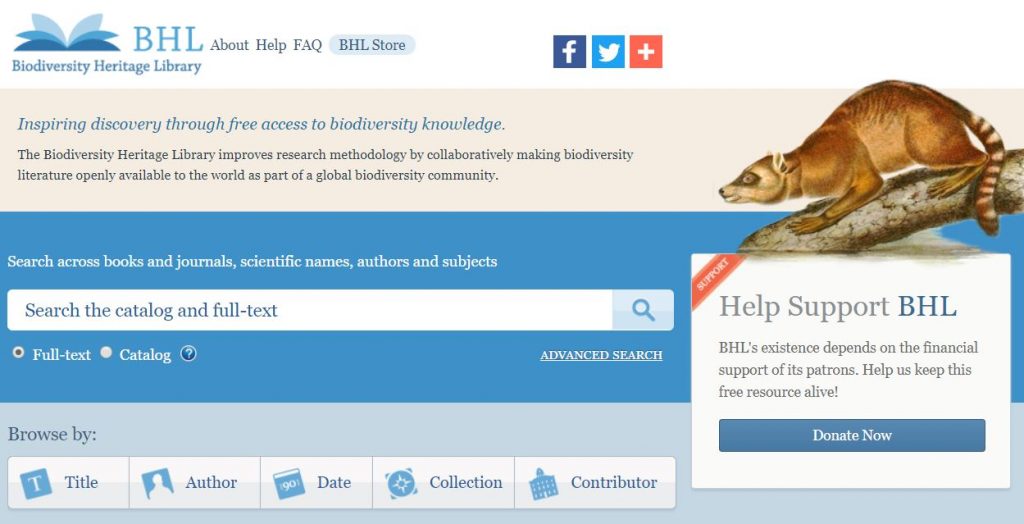 Smithsonian Resources
Discover millions of educational digital resources and create and share content with online tools in the Smithsonian Learning Lab. Visit Distance Learning Resources, which support teachers and their students around the globe. Download, share, reuse, and remix millions of Smithsonian images for free through Smithsonian Open Access. Become a digital volunteer in the Smithsonian Transcription Center.
More Libraries Resources
Find more right here on our blog, Unbound. Or, ask a question through AskaLibrarian@si.edu. And stay connected with us through Facebook, Instagram, Twitter, and Tumblr.
Thank You!
Thanks to your ongoing support, the Smithsonian Libraries is able to continue providing free online resources and services, virtual exhibitions, and more. We are so grateful to have you as friends and partners.