Grace Miller is a Social Media Intern for the Smithsonian Libraries. She is currently a senior at McDaniel College and is pursuing her Bachelor's Degree in English and Writing.
For many literature enthusiasts, the name Paul Laurence Dunbar inspires a spark of warm recognition and excitement. With his long list of accomplishments in both poetry and storytelling during the span of a short lifetime, it is clear to see why Dunbar's name has lasted for as long as it has in the hall of literary fame. However, it is more often than not that the extraordinary achievements of Dunbar overshadow the similarly extraordinary efforts of his wife, Alice Dunbar-Nelson.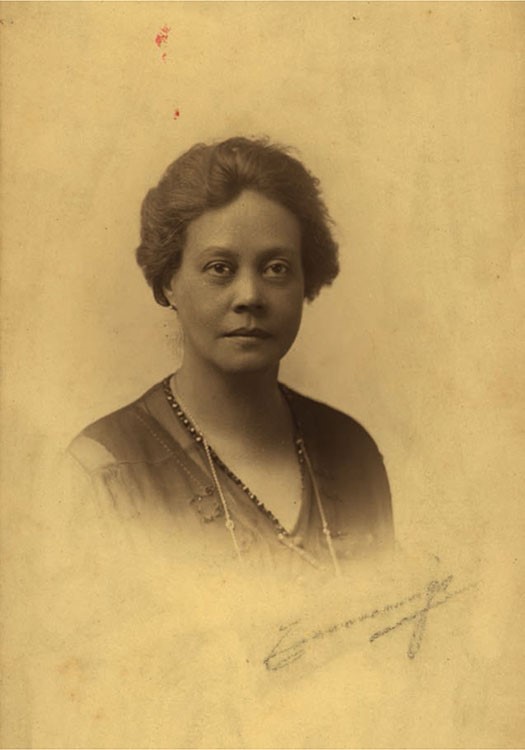 Alice Ruth Moore was born July 19, 1875 in New Orleans, Louisiana to a former enslaved woman, Patsy Wright Moore, and an unknown white father. Moore grew up in the South as a part of the multicultural Creole community, which would later inspire much of the author's works. Moore went on to become a part of the one percent of first-generation free African Americans to receive a college education. After graduating from Straight College, Moore became an elementary school teacher at the age of 17. Around 1896, Moore began a written correspondence with Paul Laurence Dunbar after reading his work, and by 1898, the two were married.
In 1895, Alice Moore-Dunbar began to pursue a career in poetry, as well as short story writing. Her first work, Violets and Other Tales, was a mixture of poetry and vignettes that reflected the realities of Creole life and experiences of black women in the late 1890s. After submitting the work to the Louisiana newspaper and journal, The Daily Picayune, and receiving harsh criticism (the editor of the paper calling Violets and Other Tales "slop"), Moore-Dunbar continued, despite the ill treatment, to strive for success as an author. Her pictorial and raw style of writing attracted the attention of other writers and editors, with people defending her stories and poetry as being crucial for budding African American talent.
It was during this period in time when Alice Moore-Dunbar and her husband began to experience martial issues. With Paul being diagnosed with tuberculosis in 1900, and being prescribed whiskey as a means to deal with the pain he was experiencing, it was often that he would fly into drunken rages. During these episodes, Alice was subject to emotional and physical abuse at the hands of her husband. After a particularly violent episode, which nearly cost Alice her life, the two officially separated in 1902, four years before Paul's death at the young age of 33. Despite the difficulties that emerged between the two, Alice maintained much of Paul's work after his death, allowing for the celebration of his time as an author to continue. Their tumultuous relationship was later documented in the book titled Lyrics of Sunshine and Shadow: The Courtship and Marriage of Paul Laurence Dunbar and Alice Ruth Moore by Eleanor Alexander, and can be found at the Anacostia Community Museum Library.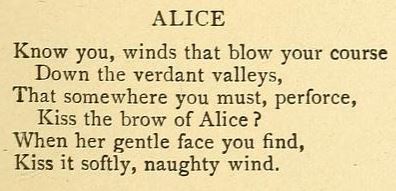 Moore-Dunbar's authorial accomplishments only continued to grow in popularity, reaching a wide variety of audiences. She was acclaimed for many of her poems and short stories, with two of the most popular stories being "Stones of the Village" and "Little Miss Sophie". Both of these works were renowned for their poignancy and realism for their depiction of the confusion and strife that people of mixed-race faced within their communities, and the deeply internalized shame and loneliness felt at not finding acceptance amongst any society of people. In particular, "Stones of the Village" was recognized for its exploration of what was referred to as the "Creole condition". The "Creole condition" was defined as the experience that mixed-race people faced as being able to "pass" as white, and therefore feeling the need to repress their status as half-African American. Often times, Moore-Dunbar's protagonists were not only marginalized due to gender or race, but also for their status as a lower-working class citizen. Her reflections on the state of minorities and the poverty they often faced in the South inspired her to take up activism in hopes of making a true difference with the power she now held as an established author.
Around the beginnings of Moore-Dunbar's activism, she met fellow poet and civil rights activist, Robert J. Nelson. The two married in 1916, and Alice Moore-Dunbar changed her legal name to Alice Dunbar-Nelson. Dunbar-Nelson's avid involvement in the 1910s with the Women's Suffrage Movement ignited a passionate activism for black women who were marginalized within a society that offered little to no agency for women or people of color. She spoke to audiences across the country about the issues such as healthcare and education that she believed needed to change in order for a more equal society to be created, including topics that ranged from women in the workforce and the unethical lynchings that threatened the African American population due to racial tension post-Civil War. Dunbar-Nelson's work shifted from poetry and short storytelling to essays and journalistic endeavors that explored the social issues that she crusaded for. Notable essays such as "Negro Women in War Work" and "Politics in Delaware" focused heavily on much of what Dunbar-Nelson spoke about during her lectures on the rights of both women and African Americans. Despite Dunbar-Nelson's many achievements, she later found herself without much money. In her diary titled Give us each day: The Diary of Alice Dunbar-Nelson, she details her lack of income, "I am so flat broke that it is funny. An epidemic of poverty seems to have struck us all" (328). Dunbar-Nelson describes how financially difficult times had become for herself and many other activists who dedicated much of their lives to crusading against the Jim Crow laws that had surfaced during Dunbar-Nelson's life. While many applauded Dunbar-Nelson's vigorous activism, few knew the toll that it took on her financially, as she found it difficult to maintain a steady job while still putting the same passion into her activist endeavors.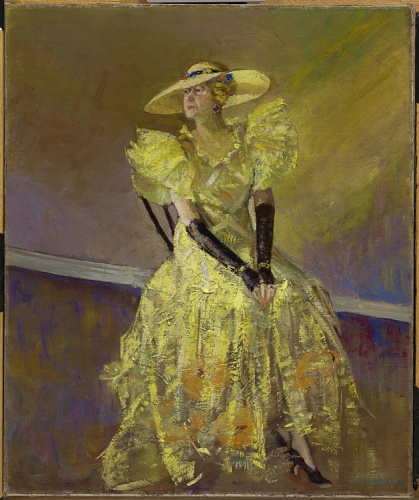 Dunbar-Nelson spent the rest of her life heavily involved in her activist work and journalism, but as her health began to decline, she could not be as active as she once had been. Her diary details much of the struggles that she faced and how often she was subject to multiple medical procedures, "All kinds of terrible things came out of my liver through that little tube. Then she washed and washed with various kinds of stimulants. And still I drained" (332). On September 18, 1935, Alice Dunbar-Nelson passed away from heart related problems in Philadelphia, Pennsylvania. After a life full of passion and progression, her relatives sought to preserve her legacy, and in 1984, her diary was published, detailing the many facets of Dunbar-Nelson's life. The 1984 edition of her diary, Give us each day: The Diary of Alice Dunbar Nelson, can be found at the National Museum of African American History and Culture Library
Further Reading:
Adams, Katherine, et al. "Recovering Alice Dunbar-Nelson for the Twenty-First Century: An Introduction." Legacy: A Journal of American Women Writers, vol. 33 no. 2, 2016, p. 213-253. Project MUSE muse.jhu.edu/article/645631.
Dunbar-Nelson, Alice, and Gloria T. Hull. Give us each day: the diary of Alice Dunbar-Nelson. W.W. Norton, 1986. https://s.si.edu/2TFPj8M.
Gebhard, Caroline. "Masculinity, Criminality, and Race: Alice Dunbar-Nelson's Creole Boy Stories." Legacy: A Journal of American Women Writers, vol. 33 no. 2, 2016, p. 336-360. Project MUSE muse.jhu.edu/article/645637.
Stouck, Jordan. "Identities in Crisis: Alice Dunbar-Nelson's New Orleans Fiction." Canadian Review of American Studies, vol. 34 no. 3, 2004, p. 269-289. Project MUSE muse.jhu.edu/article/199887.