Need a fun mental break? We've created six digital jigsaw puzzles through Jigsaw Explorer that feature a few favorite images from our collection. Play them right here on our blog or use the links to expand an individual puzzle. Each puzzle is set to contain about 100 pieces, but they are customizable for any skill set. Hit the question mark icon on a puzzle for more information. We've tested these with staff (and kid volunteers!) and hope you enjoy them as much as we did!
All of these images are freely available through our Image Gallery, Digital Library or Biodiversity Heritage Library. Feel free to explore, download other images and maybe make your own boredom buster!
"The Lilac" from Eugene Grasset's La plante et ses applications ornementales (1896).
A stunner of a book, Grasset's design patterns focus on plants and flowers. It was intended to promote the Art Nouveau style.
Play online: https://jigex.com/CsBd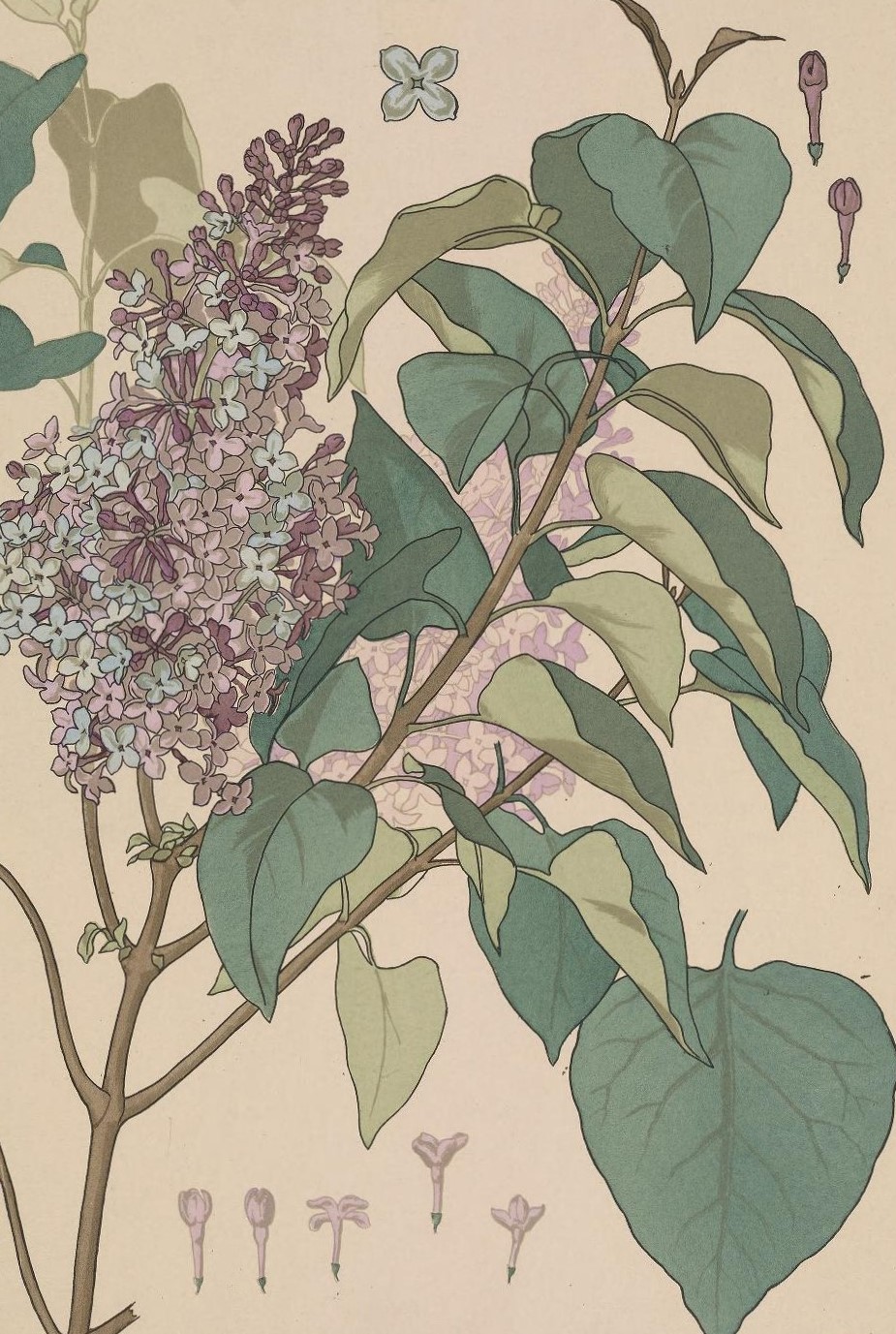 "The Koodoo" from Samuel Daniell's African Scenery and Animals, 1804-05.
The kudu is a type of spiral-horned antelope. It's one of many species (some now extinct) featured in African scenery and animals (1804-05), available in the Biodiversity Heritage Library. These hand-colored aquatint plates present artwork by Samuel Daniell, produced during an expedition to Africa at the end of the eighteenth century.
Play online: https://jigex.com/HzPd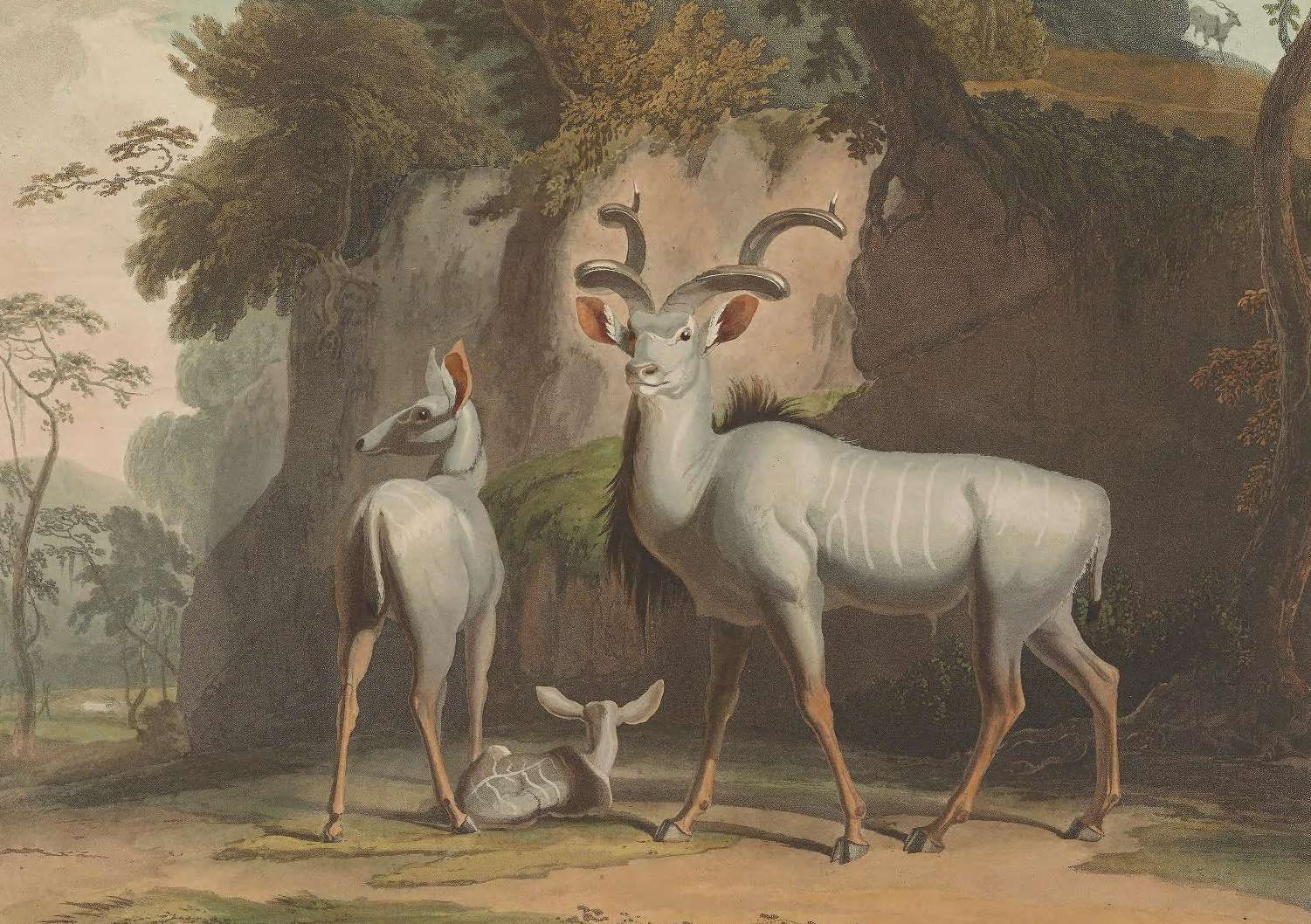 "Pour rêver un peu" from La guirlande, fasc (1919).
The title of this illustration says it all – "To dream a little". It was published in 1919 in the French literary and art journal, La guirlande. The publication's art director was Italian artist Umberto Brunelleschi, known for his book and fashion illustrations.
Play online: https://jigex.com/6N8V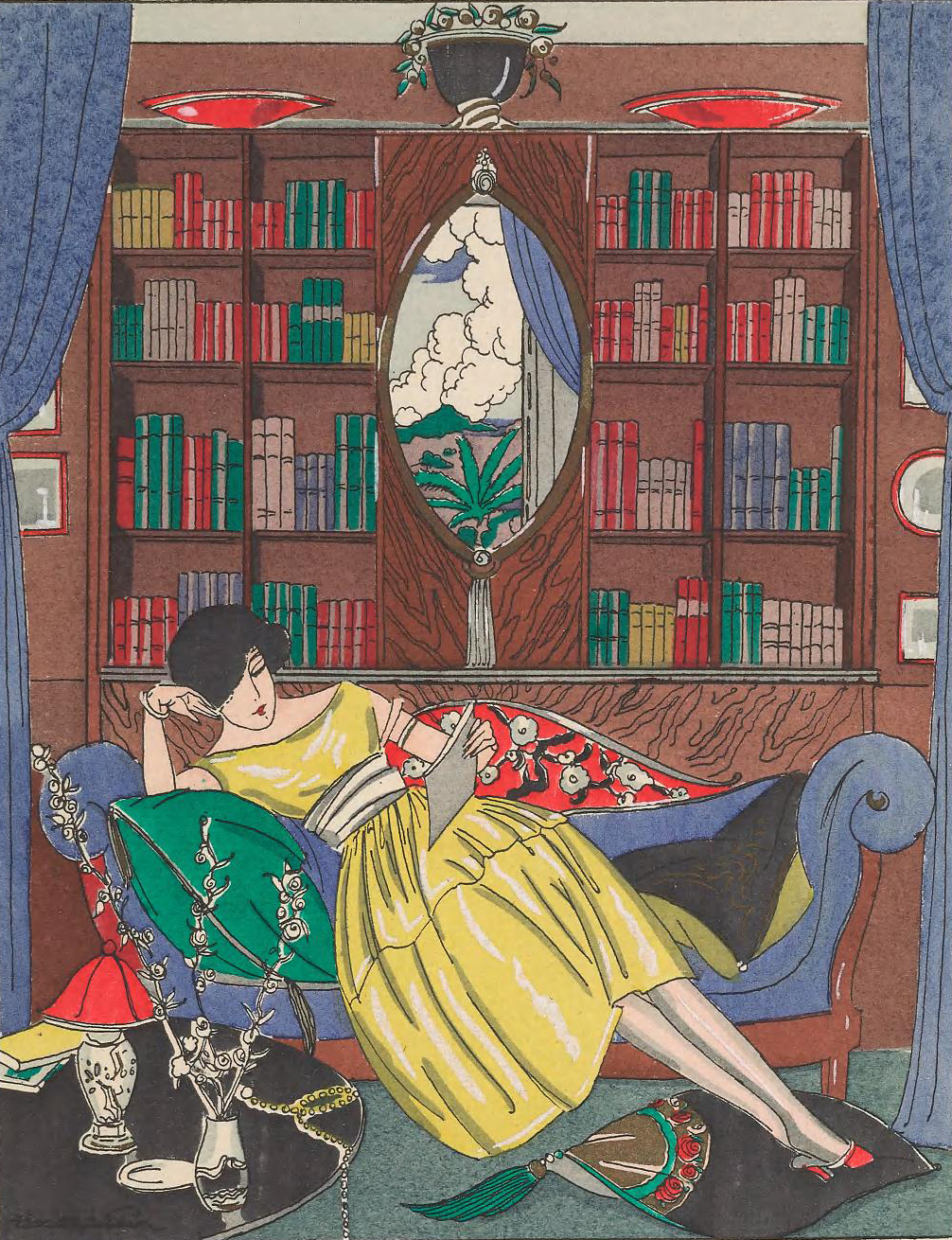 Cover from Aéroplane captif (1909).
Aéroplane captif is one of hundreds of pieces of aeronautical-themed sheet music collected by Bella C. Landauer (1874–1960). Landauer took an interest in aviation when her son became a pilot and scoured music shops to amass her collection. She's one of many collectors featured in our exhibition, Magnificent Obessions: Why We Collect. 
Play online: https://jigex.com/4E1R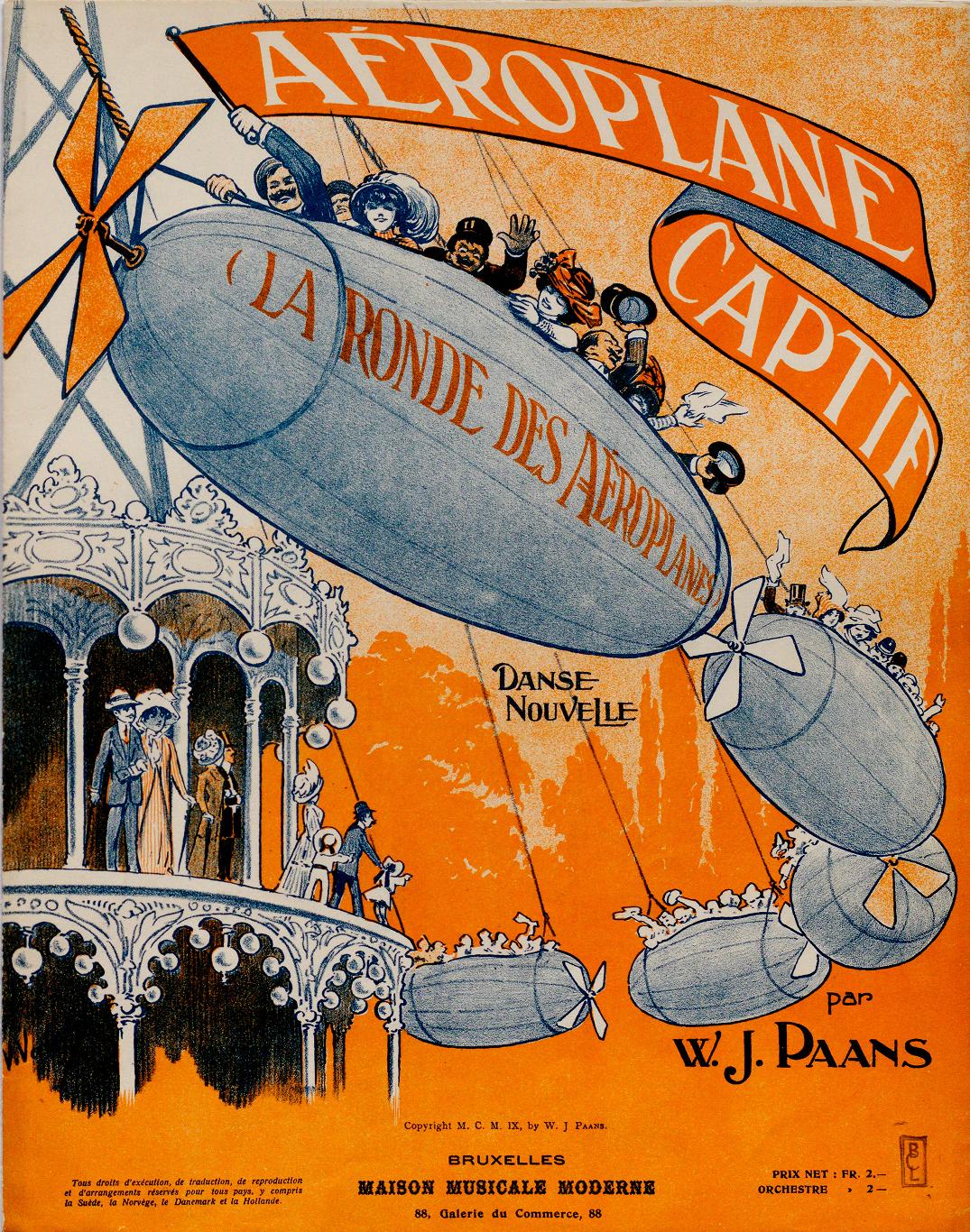 "Smithsonian Institution, from the North East" from Robert Dale Owen's Hints on public architecture . . . (1849).
This charming drawing of men and women strolling on the paths on the Mall in front of the Smithsonian Institution Building (The Castle) is from Robert Dale Owen's 1849 publication, Hints on public architecture, containing, among other illustrations, views and plans of the Smithsonian institution. Owen was a Smithsonian regent and the head of the Building Committee. The exterior of the building wasn't actually completed until 1851.
Play online: https://jigex.com/Vggy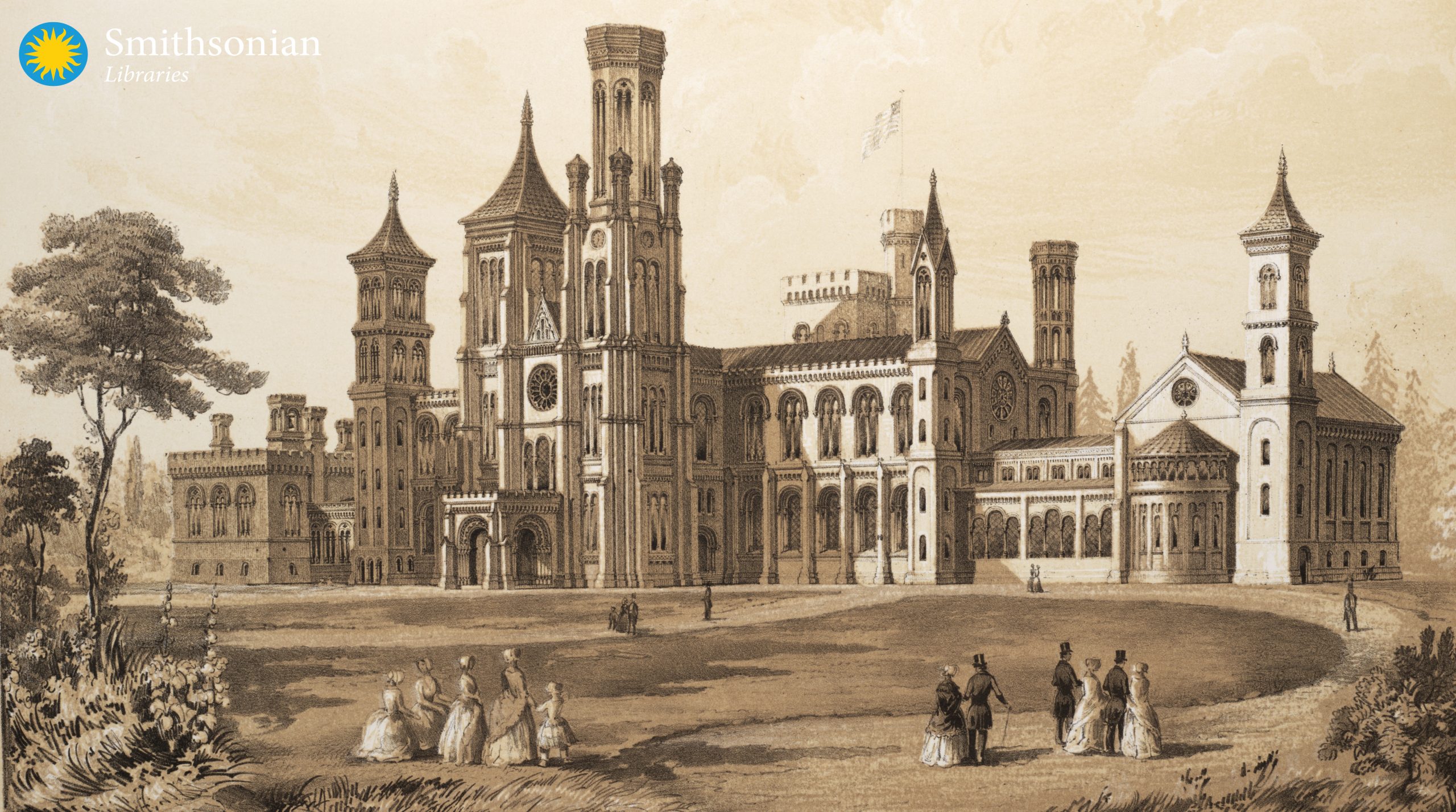 Front cover from John Lewis Childs' New, rare & beautiful flowers, (1890).
John Lewis Childs was born on May 13, 1856.  He acquired a few acres and set up his business as a seedsman and florist at age eighteen, after one year as a florist's helper on Long Island. His operation was based in Floral Park, New York, which was often featured in his catalogs. The Smithsonian Libraries holds more than 10,000 seed and nursery catalogs dating from 1830 to the present.
Play online: https://jigex.com/6Bzy