This post was written by Cora Nevel, a student at School Without Walls in Washington, DC, who recently interned in the Smithsonian Libraries Education Department. 
This past fall semester (2019), I interned with the Smithsonian Libraries Education Department. I had lots of fun those few months, and I learned a lot about Latin America, women's history, rare books, and the Smithsonian itself. The Smithsonian has more resources than I could possibly imagine, and every week I had something new to read about.
Over the course of the semester, I had a small hand in a lot of different projects. I sorted, counted, proofread, stickered, and come close to bleeding (I'm no longer allowed to use X-acto knives) for our Latinx Traveling Trunks project. Additionally, I playtested (and later, just played) the department's Wizardry-themed box. But the majority of my time went towards our American Women's History project. I've flipped through biographies, memoirs, pamphlets, poetry, and periodicals full of fascinating women. I loved reading about women I'd never heard of before. The best women to read about were the ones with the most niche contributions.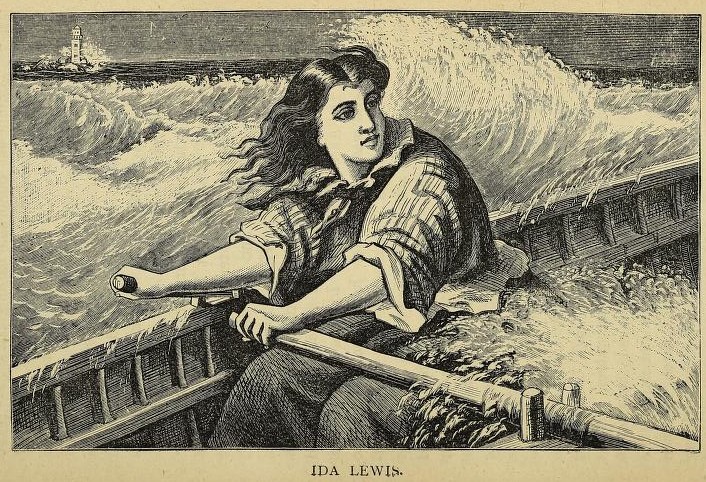 My two absolute favorite women to read about were Ida Lewis and Faith Trumbull. Lewis (pictured above) lived at a lighthouse, and was well known for rescuing many a drowning person over the course of her lifetime. According to what I've read, she received all kinds of fan mail, and was even visited by the president for it. Trumbull (pictured below) was mostly known for donating her expensive red cloak to the American cause during the Revolutionary War. Apparently, it was later cut up and used to embellish soldiers' uniforms. She was important for more than just that, though. Her home was allegedly called the "Lebanon War Office," since members of the Continental Army and French allies often visited. I also read that her home served as the headquarters for the Connecticut Council of Safety during the war.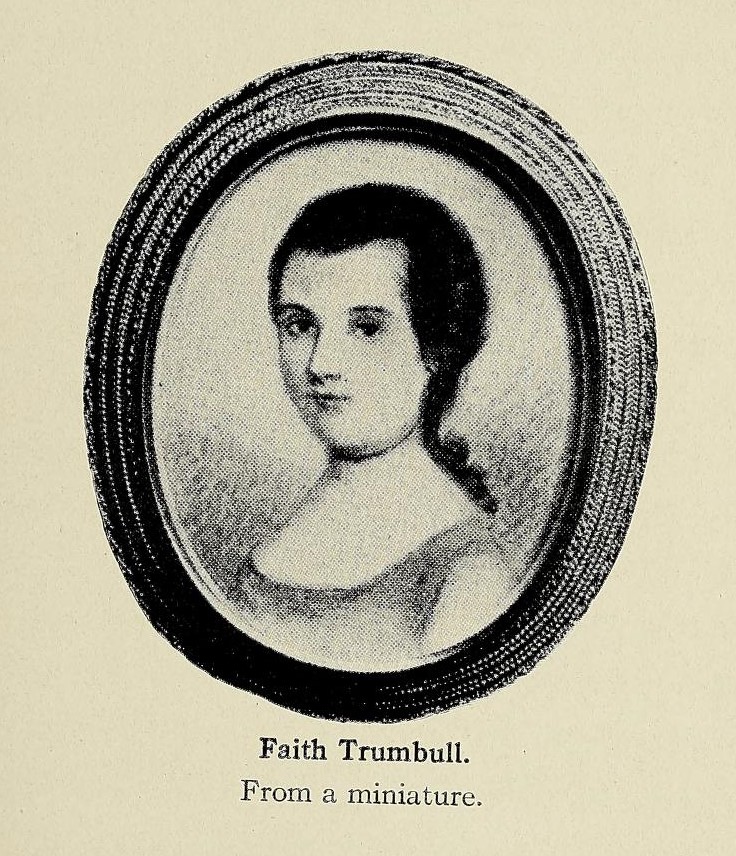 While I certainly enjoyed my time here, the work could get challenging. Sometimes, I was definitely in over my head. I'd never set up a 3D printer before, but that did not stop me from trying. And, thanks to the internet, I would say I was fairly successful.
I learned a lot of new skills, and polished others, although not always ones I expected. I learned how to use a copy machine and a paper shredder, but also how to fill a piñata, make Halloween decorations, set up a 3D printer (not one, but two different kinds), craft the perfect office playlist, and to perfectly time when I leave so I don't have to wait for the bus. I've also gotten to hone my acting and photography skills. Above all, I've mastered the art of organization.
Looking back, I am so grateful that I've had this experience. I've done so many things that I never would have gotten to do, or even thought to do on my own. I've also had the pleasure of spending time with a group of interesting people, and getting to be a part of a vast, intricate, and impactful network. All in all, it was a semester well-spent, and I won't forget it.