This week (April 4-10, 2021) is  National Library Week  and Tuesday is set aside to celebrate National Library Workers Day. It's a wonderful opportunity to highlight the important contributions made by all library staff.  In honor of National Library Workers Day, we caught up with a few staff members to hear what they've been working on over the past year. Although they've been largely offsite during the ongoing pandemic, our staff remain dedicated to providing information to researchers at the Smithsonian and around the world. Learn more about how they're sharing their expertise, caring for collections, and connecting data in a totally virtual environment.
Sharad J. Shah
Collections Management Librarian
"With over twenty branches in the Smithsonian Libraries and Archives system, numerous challenges involving collections and collections space are bound to arise. Even while the museums and research centers are closed to the public, Smithsonian staff continue to work behind the scenes to ensure the Smithsonian's treasured collections are safe and secure. Currently, I am working with other units overseeing the management of collections across the Smithsonian's museums and research and storage facilities. These projects range from transferring library material between branches, to upgrading library storage units, to planning a future home of Smithsonian Libraries and Archives materials (see: Suitland Collections Center Executive Summary). Our goal is to iron out plans, for both diving into and successfully completing, collections and collections space-related projects once we return to normal operations."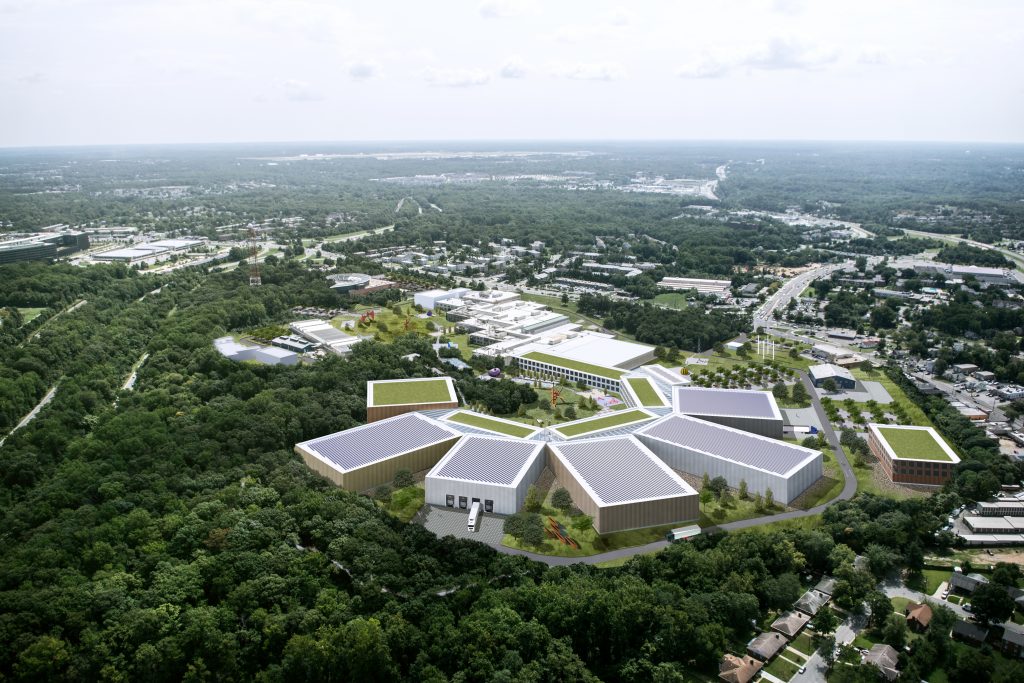 Nilda Lopez,
Library Technician, Cooper Hewitt Smithsonian Design Library
"Several locations in the Smithsonian Libraries and Archives house special collections called the Art and Artist Files.  They are a valuable resource for art historical research on emerging regional and local artists. They hold information on artists, art collectives, and galleries and contain ephemera from flyers, clippings, press releases, brochures, invitations and so much more. As we continue to grow the Art and Artist Files, our intent is to make the information they contain more digitally accessible to the public, and one of these ways is our effort to make our collections discoverable in Wikidata. You might be familiar with Wikipedia, and Wikidata is related—it is a free and open database software that allows anyone to contribute with structural data.  Smithsonian Libraries and Archives has several pilot projects with Wikidata, and the Art and Artist project is quickly reconciling data into the larger structure of Wikimedia. This process involves using Open Refine, a tool that "cleans" data, to link Wikidata to details from our files such as artists' names and life dates. And most importantly, with more than 60,000 names in our files, it involves lots of time! It is our hope that this project will increase the diffusion of knowledge, linking our data in as many places as possible. Other "GLAM" institutions—galleries, libraries, archives and museums–are collaborating on this project and we hope to grow and create a web of data for the future."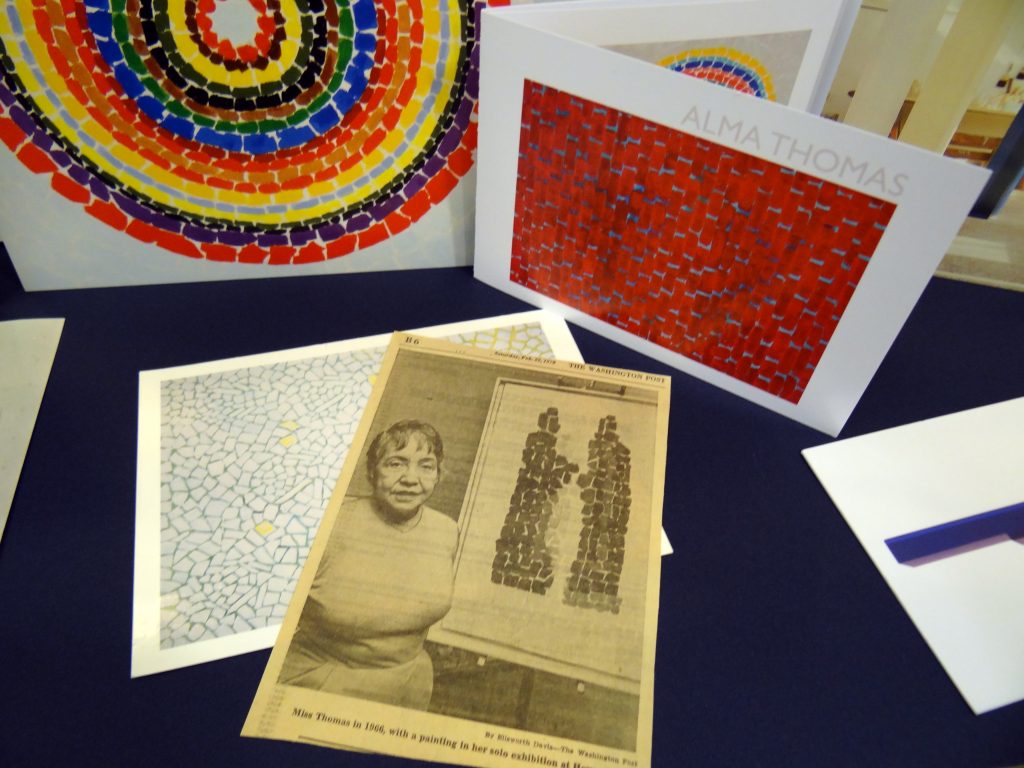 Preservation Services Department
During a normal work week, you can often find our Preservation Services staff at the bench in our Book Conservation Lab repairing materials. Without access to our physical collections, this team has turned digital to advocate for collections care and help explain their work. They've presented webinars, answered questions on Instagram and Twitter and, most recently, developed a video series to describe the conservation treatments made possible through our Adopt-a-Book program, "Adopt-a-Book: Preserving Treasures Together".  Many thanks to Keala Richard, Vanessa Smith, Donald Stankavage, Daniel Viltsek and Katie Wagner for sharing their work and participating in our outreach efforts during the pandemic.
Stephen H. Cox
Branch Librarian, National Zoological Park and Smithsonian Conservation Biology Institute
"Over the past year, I have created and continue to curate and maintain four citation databases on behalf of SI's COVID-19 task forces: Scholarly Literature, Non-Scholarly Sources, Risk Assessment, and RNA Sequencing.  Well over 100,000 scholarly papers, book chapters, books, theses, and reports have been written in the span of 15 months, with thousands more being published every day.  Within Scholarly Literature, I have focused research on air monitoring, breather/exhalation valves, face coverings, contact tracing, safety training, surface wipe sampling, and temporal patterns in viral load.  Despite the evolving science on the novel coronavirus and its variants, two constants have emerged: the dedication of the Smithsonian's COVID-19 task force members to the safety of our colleagues and visitors, and the incredible diversity of knowledge that can be created when the world's scientists have a shared goal."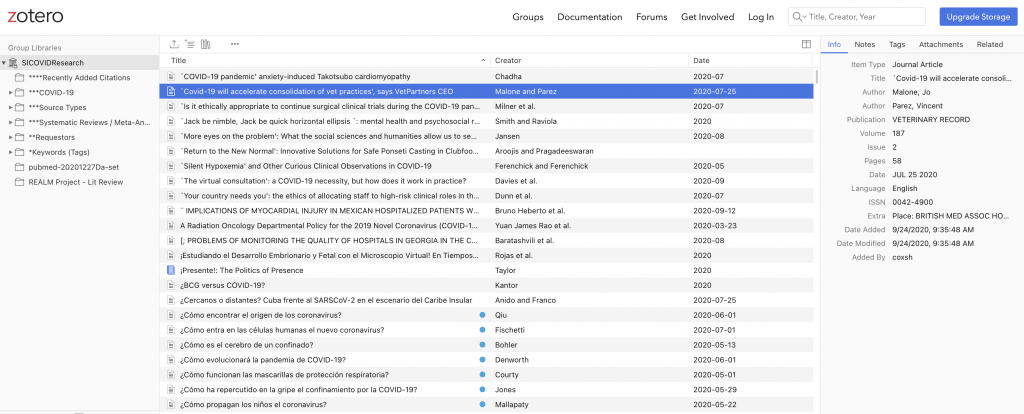 Baasil Wilder
Librarian, Anacostia Community Museum Library and National Postal Museum Library
"A team of Smithsonian Libraries and Archives staff has made great progress improving page-level and image-level metadata for digitized books by re-paginating the materials and uploading images to the Biodiversity Heritage Library's Flickr photostream while working from home (more details in this previous blog post by Alexia MacClain).  The work that I do as a member of this team, is a huge leap from what I focused on as a reference librarian before the pandemic . Though different from my usual tasks, this work is all about providing access to information, which is my goal as a librarian. Doing this work has given me a much greater appreciation of what's happening behind-the-scenes in our Digital Library and the  Biodiversity Heritage Library. I want to highlight one of my completed Flickr albums, from a book entitled Mendelism (1911). Mendelism is about the principles of genetics, such as single-gene traits, and is named after Gregor Johann Mendel (1822-1884). Mendel was born in (today's) Czech Republic and was a meteorologist, mathematician, biologist, Augustinian friar, and the abbot of St. Thomas' Abbey. He established the laws that are the foundation of the modern science of genetics. Below are some images from the book that I uploaded to Flickr. I rotated them and tagged them with keywords and taxonomic name tags so that users from all over the world can more easily discover and use the free images in their research."