To celebrate National Library Week and the start of spring, we've put together another round of digital jigsaw puzzles! We hope these cheerful florals brighten your screens and bring you a few moments of peace, minus the pollen.
Play them right here on our blog or use the links to play full screen. Each puzzle is set at about 100 pieces but they are customizable to any skill set. Click the grid icon in the center to adjust the number of pieces. All of the images are available in our Digital Library, Image Gallery, Biodiversity Heritage Library or Smithsonian Institution Archives Collections. Feel free to explore and make your own!
Miss our previous puzzles? Find them here.
Rear Cover, The Conard and Jones Co. New Floral Guide (1898).
In 1897, Alfred Conard, already an established seedsman, and Antoine Wintzer joined with S. Morris Jones to become Conard & Jones Co.  The company focused primarily on the growing and distribution of roses and flowering plants.  This brilliantly lithographed rear cover of the firm's Autumn 1898 catalog highlights "winter flowering bulbs", many of which are also popular outdoor blooms in spring.
Play online: https://jigex.com/6z14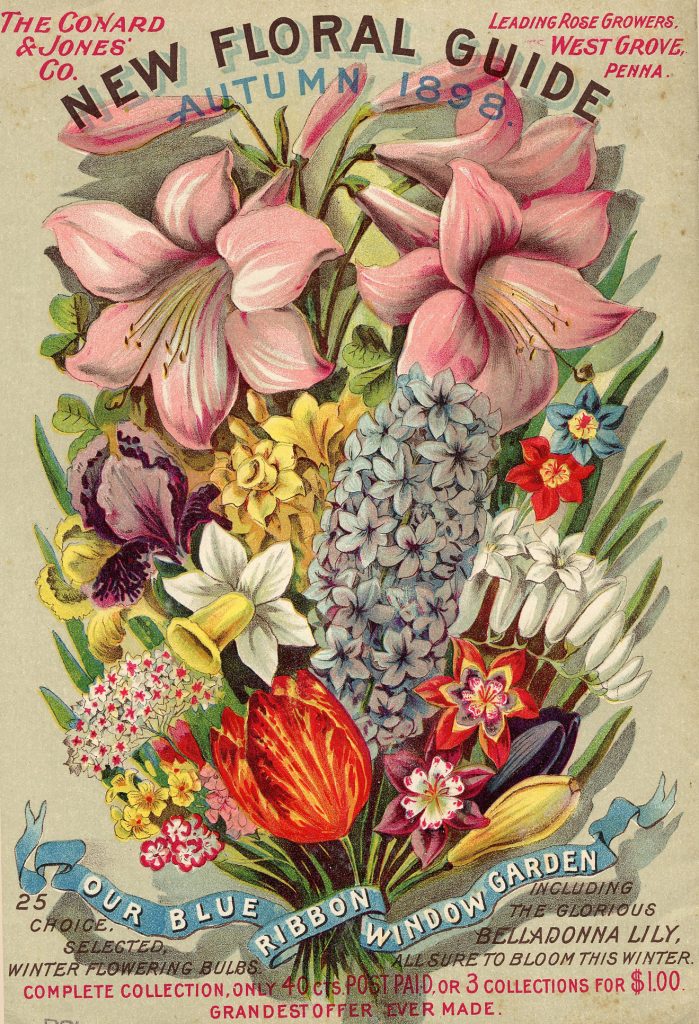 Cerisier Pl 7, Pomologie française : recueil des plus beaux fruits cultivés en France, Volume 2 (1846).
Pomologie française : recueil des plus beaux fruits cultivés en France , published in four volumes in 1846, is a delight for the senses. French botanist Pierre-Antoine Poiteau wrote the text, a study of French fruit plants and their cultivation. The lush illustrations were the work of Poiteau as well as fellow botanist and artist Pierre Jean François Turpin.
Play online: https://jigex.com/5SbS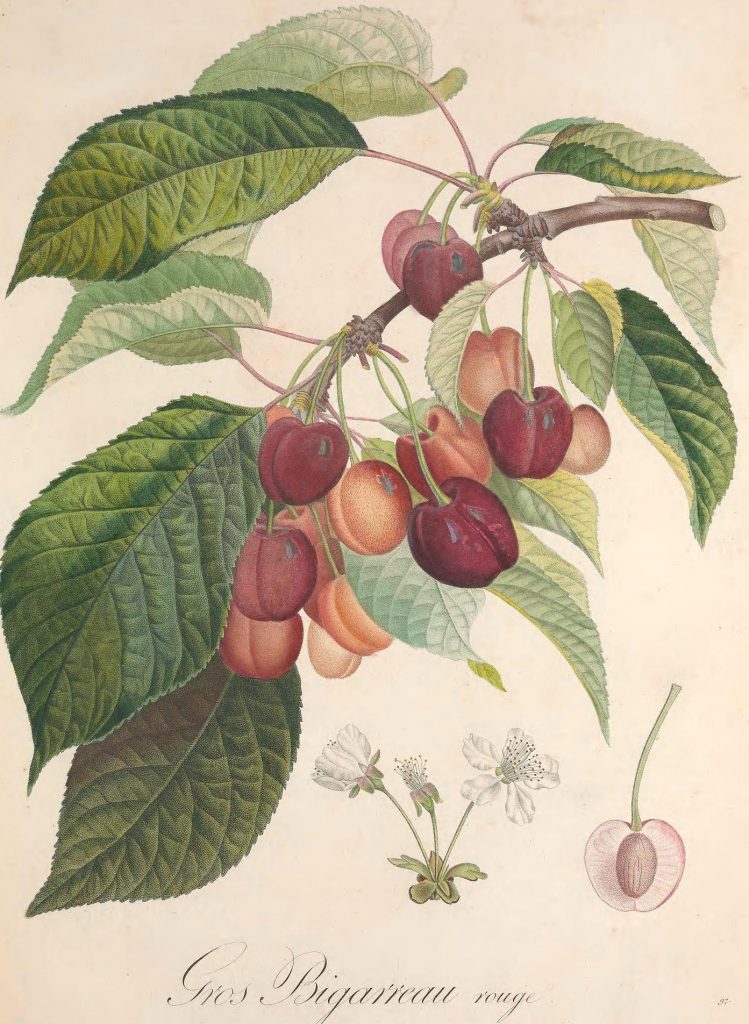 Postcard of the Smithsonian Institution Castle, Smithsonian Institution Archives, Record Unit 95, Image no. SIA2013-07202.
This early 20th century postcard offers a glimpse of the Smithsonian Institution Building, or "Castle", designed by architect James Renwick, Jr. and completed in 1855. In the foreground is a statue of the first Smithsonian Secretary Joseph Henry, who served as the Institutions' founding leader from 1846 to 1878. Modern visitors to the National Mall will note that Henry's statue has since been moved closer to the north entrance of the building.
Play online: https://jigex.com/TRRi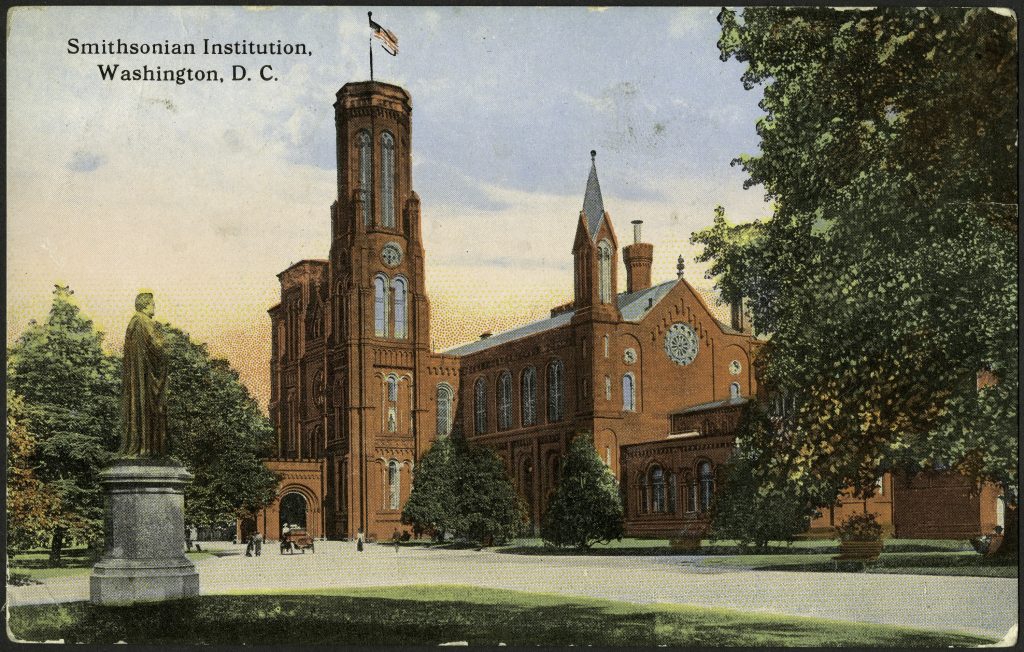 Women gathering spring herbs, Haru no Fuji [1803].
This book by Katsushika Hokusai was a special New Year's publication of kyōka poetry (mad verses) collection commissioned by a private kyōka salon.  This is one of two color woodblock-printed illustrations that accompany the text, showing three women in delicately colored kimono gathering spring herbs. The seventh day of the Japanese New Year is called nanakusa no sekku or the festival of seven herbs, and traditionally included eating a rice soup or porridge with seven healthy herbs. Learn more about our Japanese illustrated books from the Edo and Meiji periods.
Play online: https://jigex.com/M82d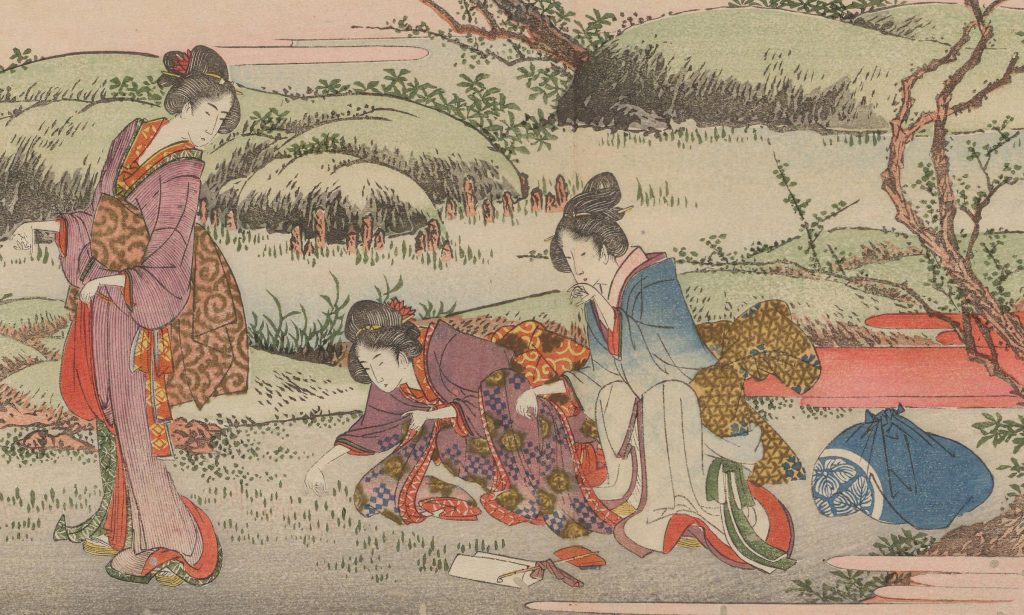 Plate VIII, Gazette du bon ton, t. 2 (1913)
Long-time blog readers and social media followers might have noticed that we are big fans of the illustrations in Gazette du Bon Ton. This French art and style journal was published by Lucien Vogel between 1913 and 1925. This plate from August 1913 highlights an afternoon dress by design house Worth. Learn more about Gazette du Bon Ton.
Play online: https://jigex.com/6o8u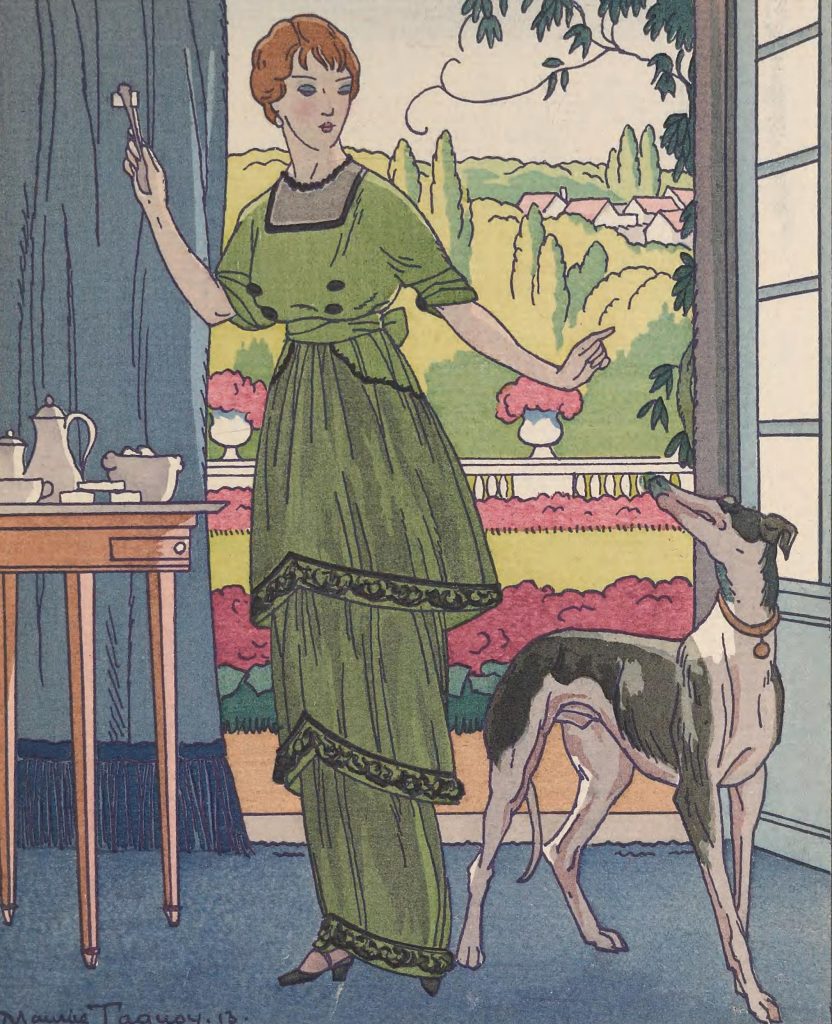 Cover, The Inland Printer, Volume 57 (May 1916).
This fantastical cover image from the May 1916 issue of The Inland Printer is courtesy of illustrator Gordon Ertz. The periodical, a trade journal for the printing industry, is said to be the first to feature different cover art with each issue. The interiors of the issues were just as interesting, as the publication highlighted new advances in graphics, printing and paper making.
Play online: https://jigex.com/rcFQ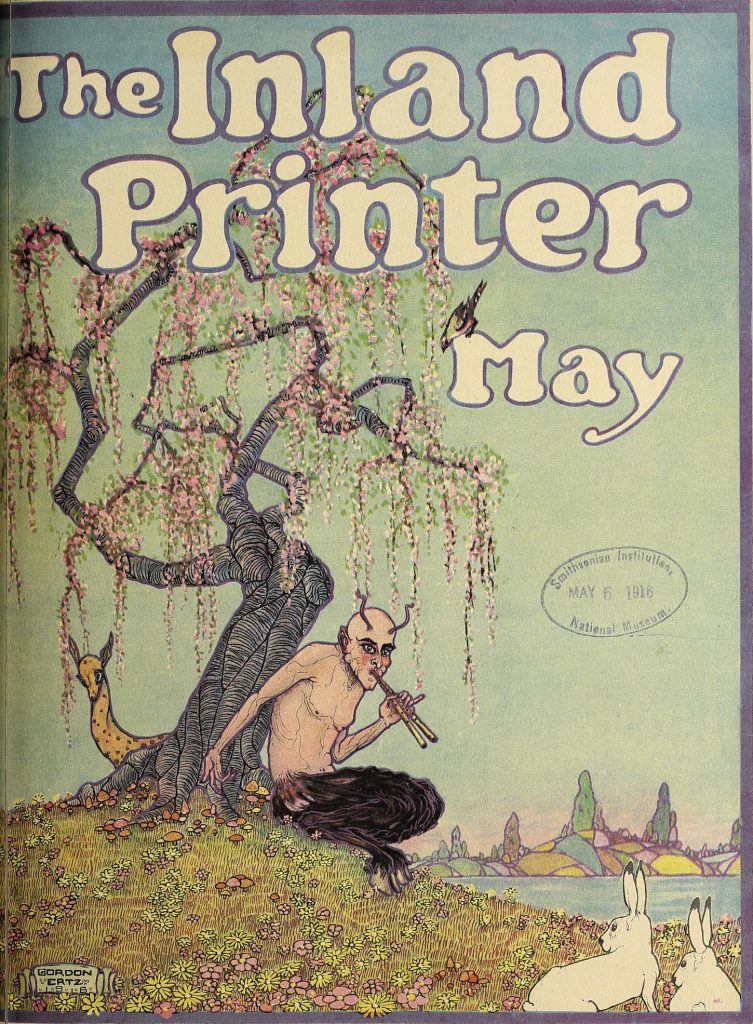 Plate IV, Papillons (ca. 1925).
Emile-Allain Séguy was a popular French designer throughout the Art Deco and Art Nouveau movements of the 1920s. He designed primarily patterns and textiles and was heavily influenced by the natural world. Papillons is a book of designs based on wing patterns in butterflies commissioned by American textile manufacturer F. Schumacher and Co. Learn more about Séguy on the Biodiversity Heritage Library blog.
Play online: https://jigex.com/1oq6