Between 1849 and 1851, Johan George Heck published his encyclopedia Bilder-Atlas zum Conversations-Lexicon and the work continues to offer valuable insight into life in the 19th-century. With over 12,000 individual illustrations on over 500 engraved plates, the book beautifully depicts a wide range of subjects in scientific and cultural fields. Much like our very own Smithsonian Institution, it covered topics from art to zoology. Today, a new digital edition helps brings its knowledge to 21st-century viewers.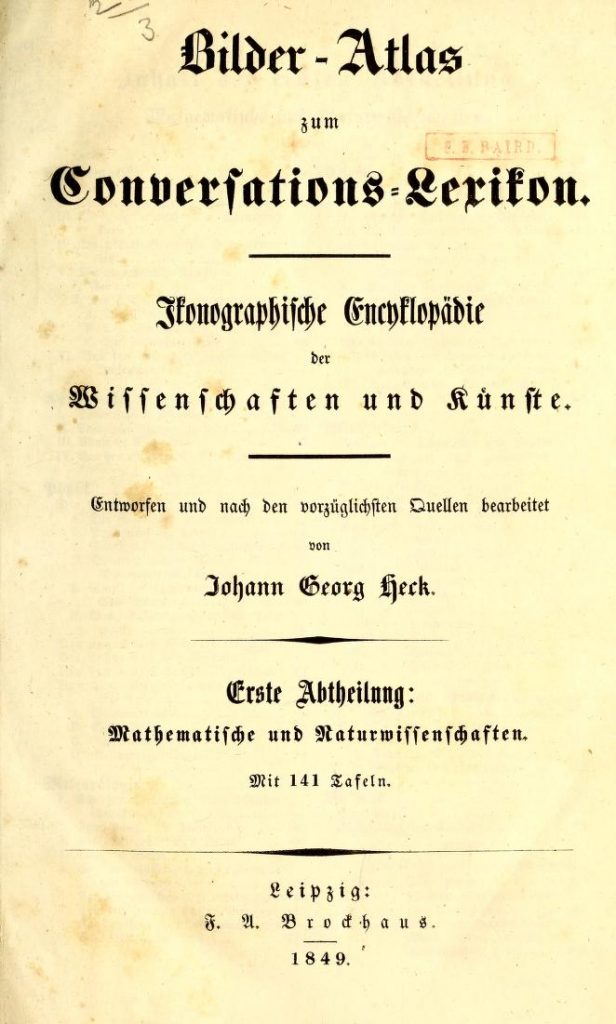 Even before Heck's Bilder-Atlas was fully published, work began on an English version. This iteration, Iconographic Encyclopaedia of Science, Literature, and Art was translated and edited by Spencer Fullerton Baird and published between 1851 and 1852. Though noted as the "Professor of Natural Sciences at Dickinson College" on the title page, by the time the book was finished Baird had joined the Smithsonian as assistant to the first Secretary, Joseph Henry.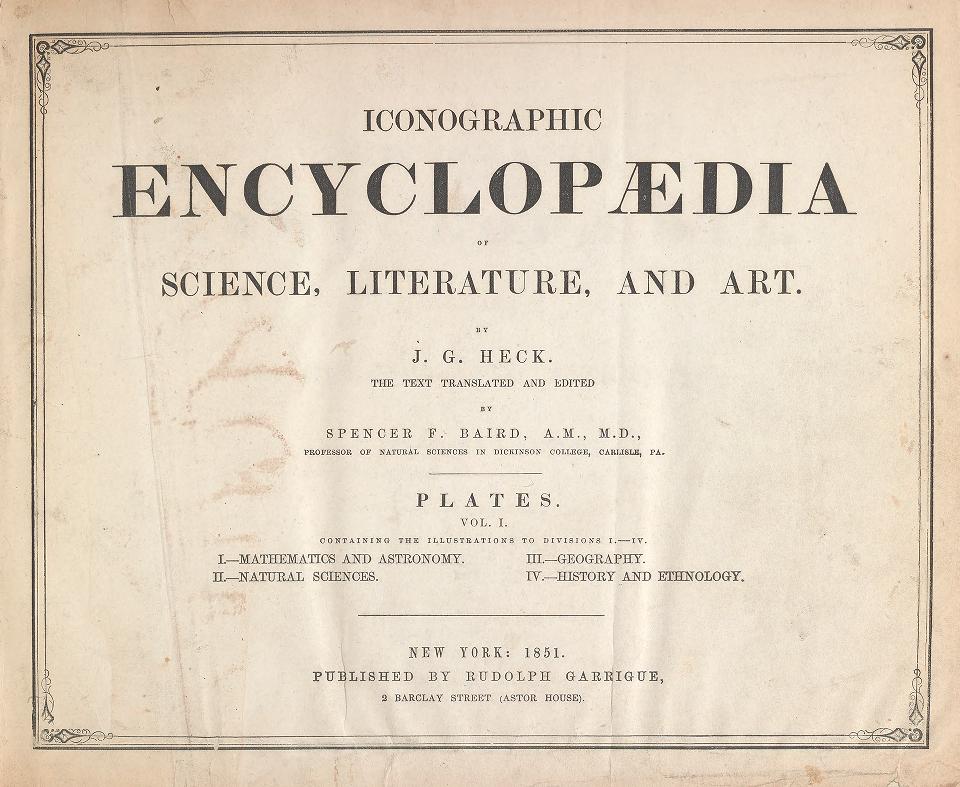 Baird put considerable effort into translating Heck's original work and reorganized the text based on his experience with natural history publications. He also added tables of contents and indexes for easier searching. Baird hoped to provide what any good encyclopedia should – solid information on many subjects for a popular audience. Topics included math, astronomy, geology, botany, zoology, history, ethnology, military science, architecture, mythology, and fine art. Contained in Spencer Baird's extensive papers in the Smithsonian Institution Archives are his manuscript notes for the publication. Below is a look at Baird's draft for the Botany chapter.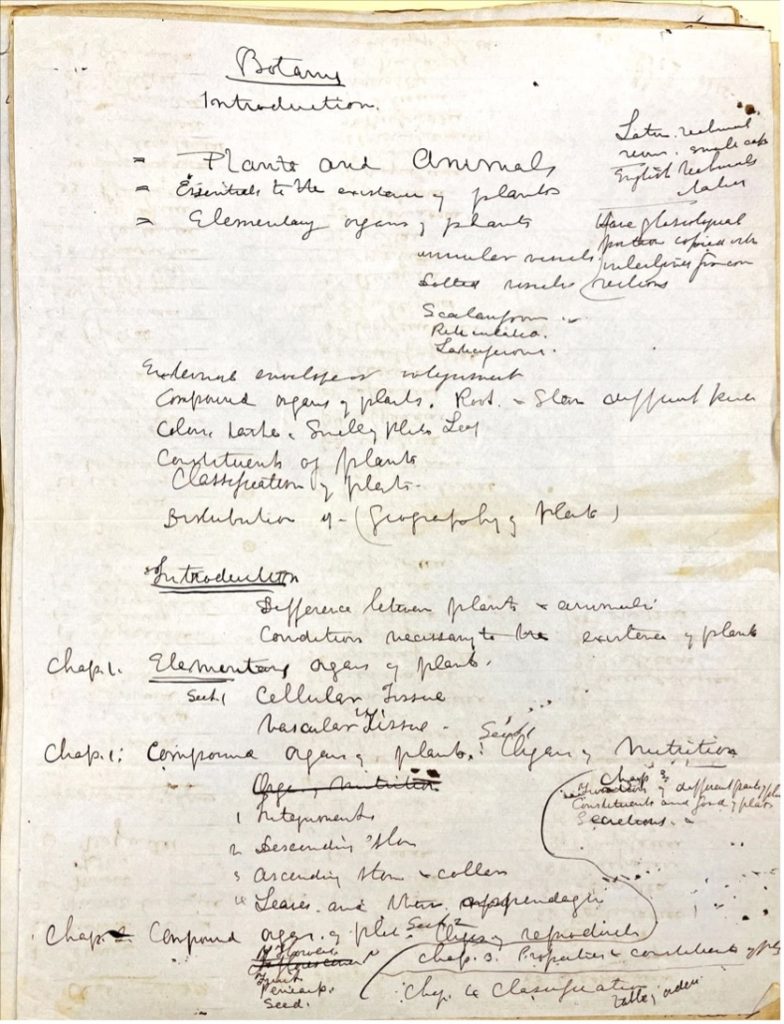 The illustrations in Iconographic Encyclopaedia were printed using the original steel plates from Heck's Bilder-Atlas and still included German labels. Historian of Science Eugene Ferguson called them "unusually sharp and attractive" and even today they resemble a fine assortment of 19th century clip art.  All told, the final publication comprised four volumes of text with two atlas volumes of plates.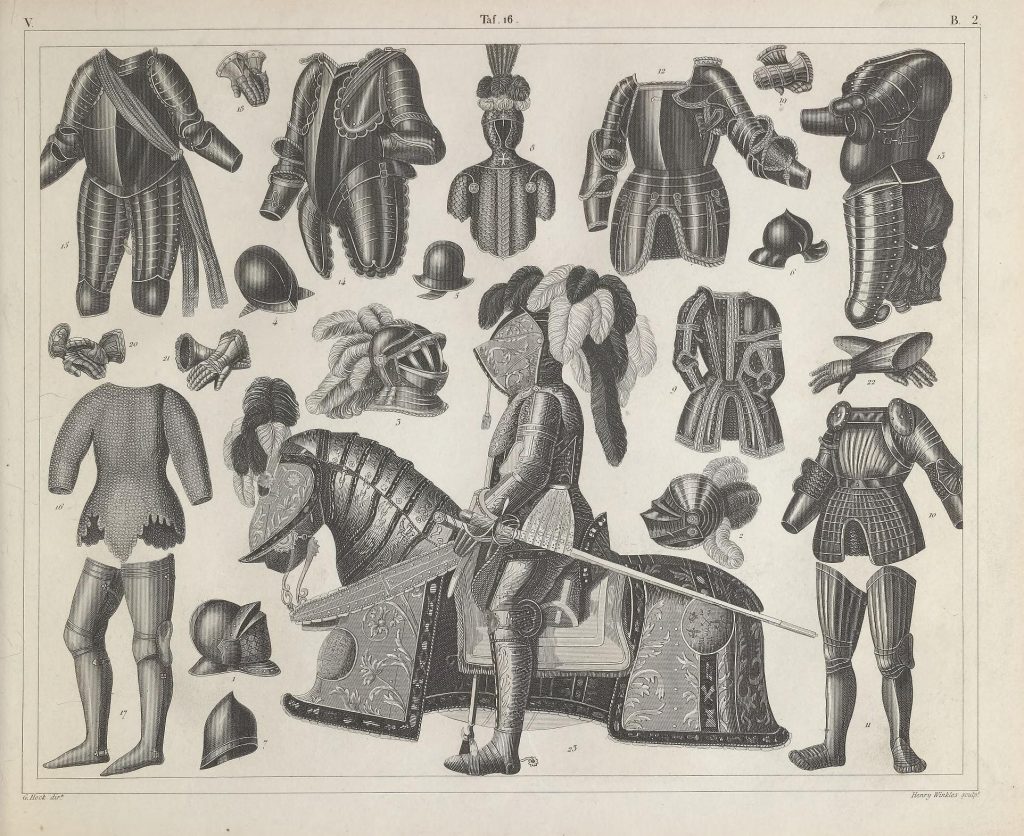 Sample sections of the Iconographic Encylopaedia were well-received. An early review in the New York Daily Tribune declared it would "prove a contribution of great value and importance to the interests of knowledge in this country". According to a brief article in Scientific American, the encyclopedia would be available to subscribers at a rate of $1 per month for about 25 months. With the cost of binding, the total set was estimated to cost $26-30 dollars. That's roughly $1,000 in today's currency (or the cost of a nice laptop, based on various inflation calculators).   
The publication fell right in line with Baird's philosophy for museums and ultimately the Smithsonian. The Institution was in its infancy at the time, with regular debates about where to focus its efforts. Joseph Henry believed the Institution should prioritize research and international exchanges. Others, including Baird, believed the Institution should be a force for the democratization of information through museums and public education. Baird would have a long and successful career at the Smithsonian, realizing some of his plans and earning the title of its second Secretary in 1878.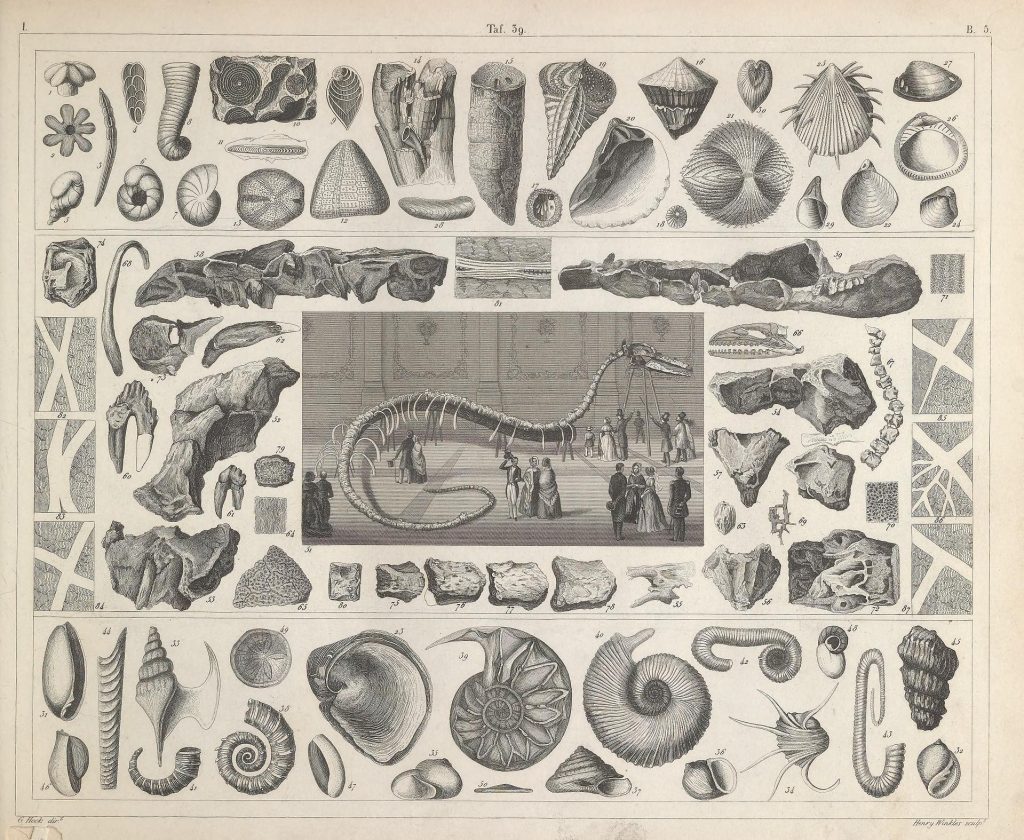 The Smithsonian Libraries and Archives has two complete sets of the first edition of Icononographic Encyclopaedia. The set in the Joseph F. Cullman 3rd Library of Natural History belonged to Baird himself. The set in the Cooper Hewitt, Smithsonian Design Library, gift of the Hewitt sisters, has been digitized and is available in our Digital Library, the Biodiversity Heritage Library, and the Internet Archive.   
We love how our digitized collections find renewed life on screens around the world and thanks to a recent project by Nicholas Rougeux, Iconographic Encyclopaedia is now even more accessible. Using our images from the Internet Archive, Rougeux has transformed the static pages of a 19th-century book into an interactive resource. Users can browse across all four volumes by topic and manipulate the plates to highlight individual figures.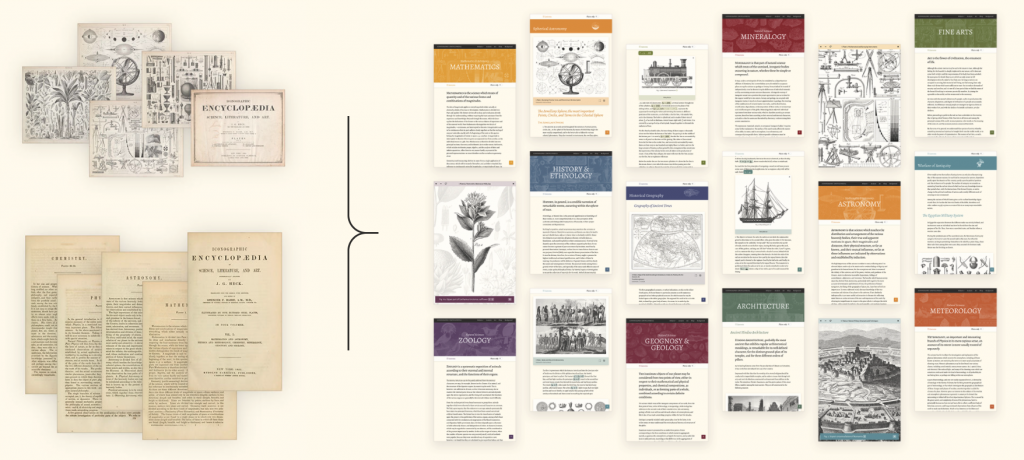 Just as Baird improved upon Heck's work with indexes and tables of contents, Rougeux has made the content even easier to navigate for the 21st-century reader. We look forward to seeing how information from this iconic publication continues to transform in the future.   
Further Reading:   
Heck, Johan George, Bilder-Atlas zum Conversations-Lexicon,  Leipzig, 1849-1851.  
Heck, Johan George, Iconographic Encyclopaedia of Science, Literature, and ArtIconographic Encyclopaedia of Science, Literature, and Art ..translated from the German, with additions, and edited by Spencer F. Baird.  New York, 1851-1852. 
Ferguson, Eugene S. "Contributions to Bibliography in the History of Technology" (Part II),  Technology and Culture, Vol. 3, No. 2 (Spring, 1962), pp. 167-174.  
"Iconographic Encyclopeedia of Science, Literature and Art". Scientific American (0036-8733), 5. (number 15.), p. 117. 
"Spencer Fullerton Baird, 1823-1887", Smithsonian Institution Archives. 
Spencer Fullerton Baird Papers, Smithsonian Institution Archives, Record Unit 7002.