To celebrate National Library Week and a new spring season, we've put together another round of digital jigsaw puzzles. This time we're featuring a variety of soothing natural history-related scenes.
Play them right here on our blog or use the links to play full screen. Each puzzle is set at about 100 pieces but they are customizable to any skill set. Click the grid icon in the center to adjust the number of pieces. For this batch, all of the images are freely available in the Biodiversity Heritage Library, a consortium effort to digitize biodiversity literature, based at the Smithsonian Libraries and Archives.
Miss our previous puzzles? Find them here.
"Sea Dragons", Marvels of the Universe (1911).
Marvels of the universe: a popular work on the marvels of the heavens, the earth, plant life, animal life, the mighty deep was first published by Hutchinson and Company as a periodical between 1911-1912 "in about 24 fortnightly parts". These Sea Dragons were noted as "Painted by Seppings Wright."
Play online: https://jigex.com/joCHo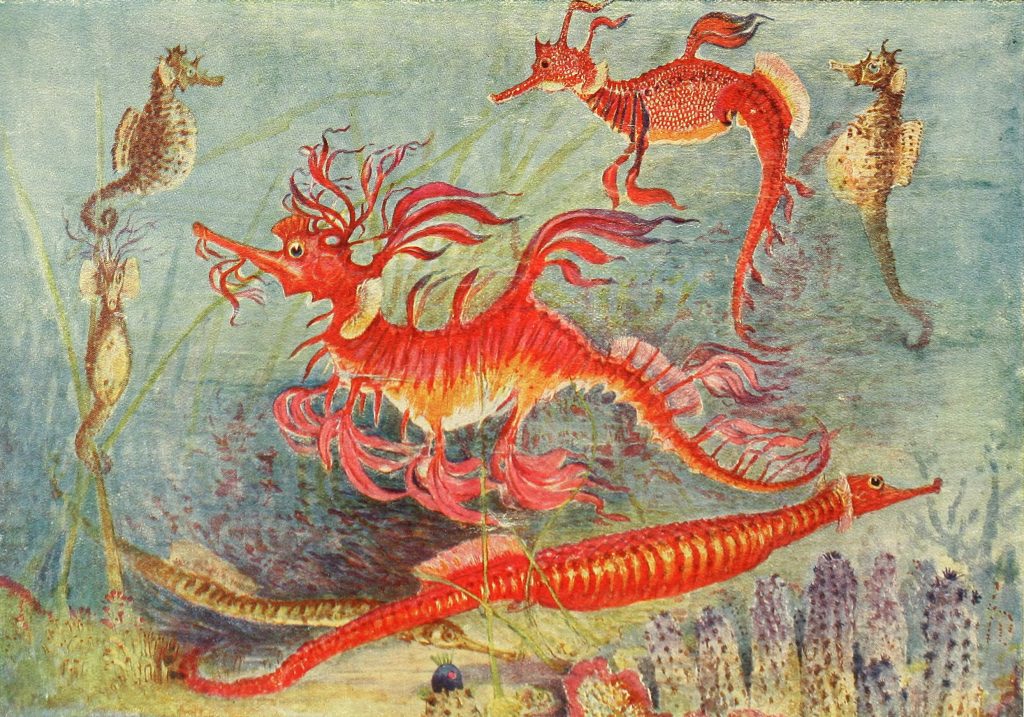 "Erycynids", Animate Creation (1885).
Animate Creation is an adaptation of Reverend John George Wood's natural history publication Our Living World. This version, published in 60 parts by S. Hess, was specifically revised for an American audience and incorporated material from several sources, including the Smithsonian's Spencer F. Baird and Robert Ridgway. This plate of butterflies was likely reproduced from a lithograph by L. Prang & Co.
Play online:  https://jigex.com/nXFZn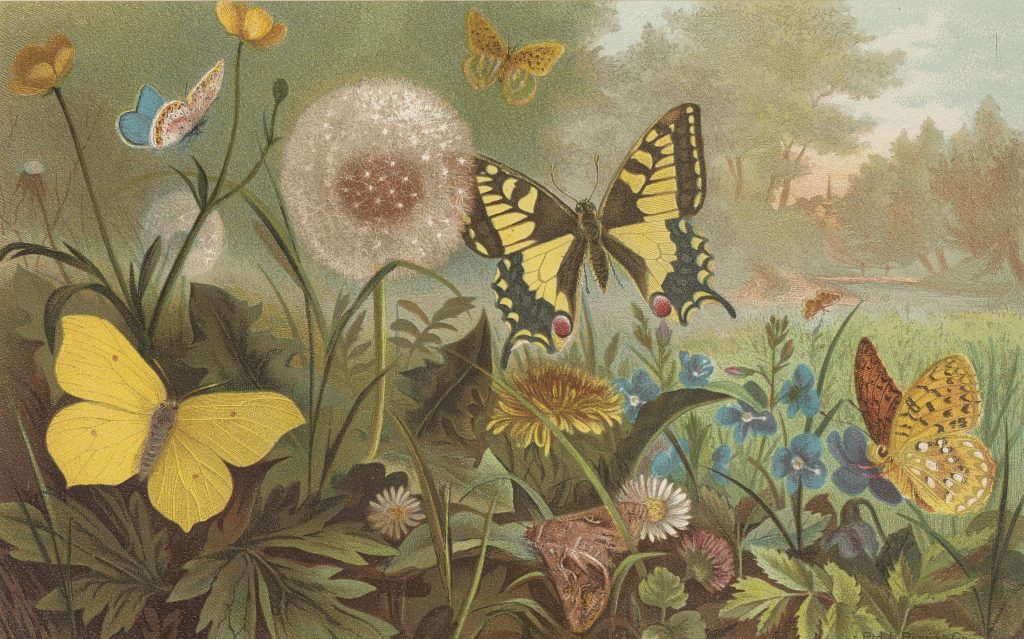 "Landschnecken", Brehms Tierleben (1876-1879).
Brehms Tierleben is a zoological encyclopedia first published in the 1860s. Alfred Edmund Brehm (1829–1884) was a German zoologist who commonly wrote articles for popular scientific magazines. Brehm was commissioned to produce a 10-volume encyclopedia, which was published by the Bibliographisches Institut from 1864-69. This second edition included new illustrations by Gustav Mützel, the brothers August and Friedrich Specht and others.
Play online: https://jigex.com/HJmoG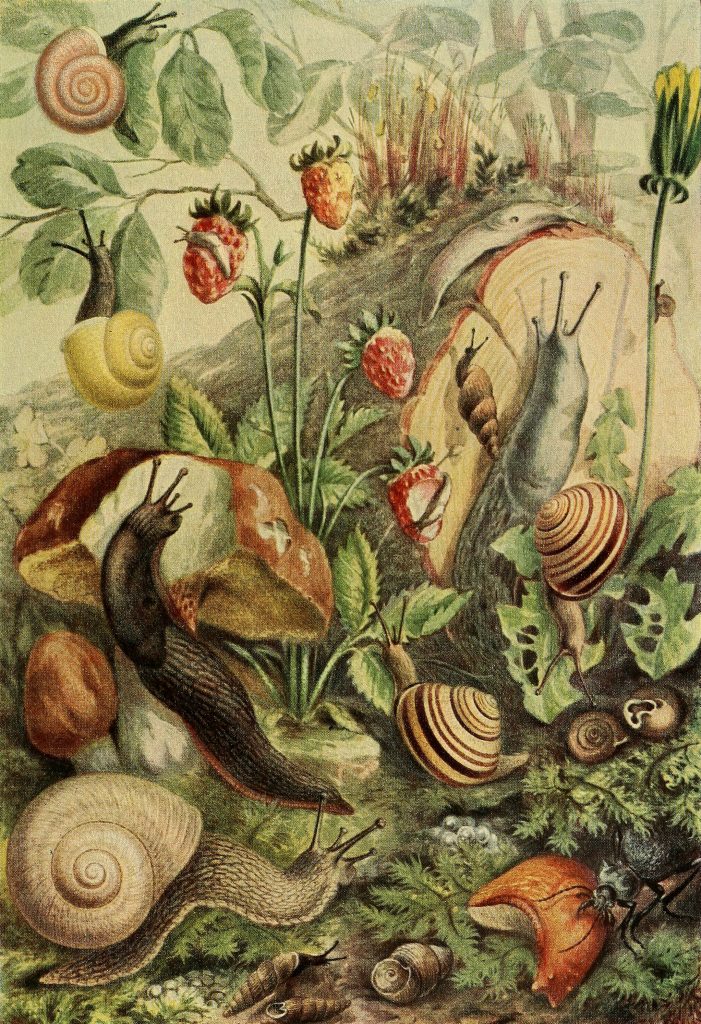 "Sea Anemones", The World of the Sea [1869].
The World of the Sea [1869] is an English translation by Rev. H. Martyn Hart of Alfred Moquin-Tandon's Le Mon de le Mer. This particular copy was owned by Smithsonian Curator of Mollusks William Healey Dall.
Play online: https://jigex.com/aRFwE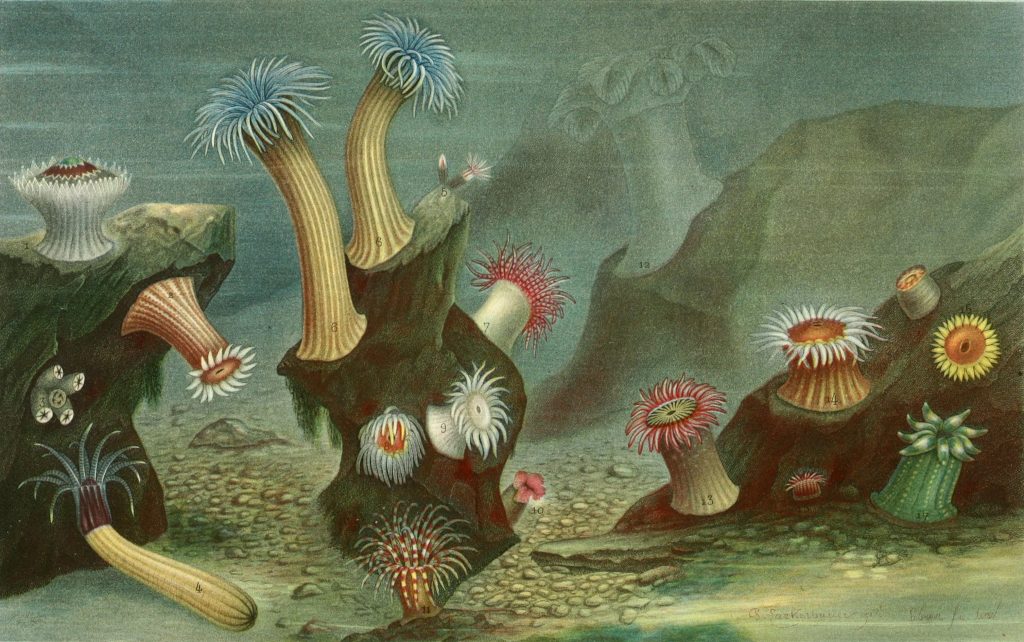 "The Laurel Tree of Carolina", The natural history of Carolina, Florida and the Bahama Islands (1734-1747).
Mark Catesby's 1729-47 work "The Natural History of Carolina, Florida, and the Bahama Islands" is the first major illustrated publication on the flora and fauna of North America. The work contains 220 plates painted, etched, and hand-colored by Catesby himself. It was published in eleven parts and was one of the most expensive publications of the eighteenth century.
Play online: https://jigex.com/3iSKJ
"Great Spotted Woodpeckers", Birds in flight (1922). 
British bird artist Roland Green contributed the illustrations to "Birds in Flight" (1922), including this pair of woodpeckers. The book was written by William Plane Pycraft, an ornithologist and comparative anatomist who worked for decades in the Zoological Department of the British Museum.
Play online: https://jigex.com/3fZv2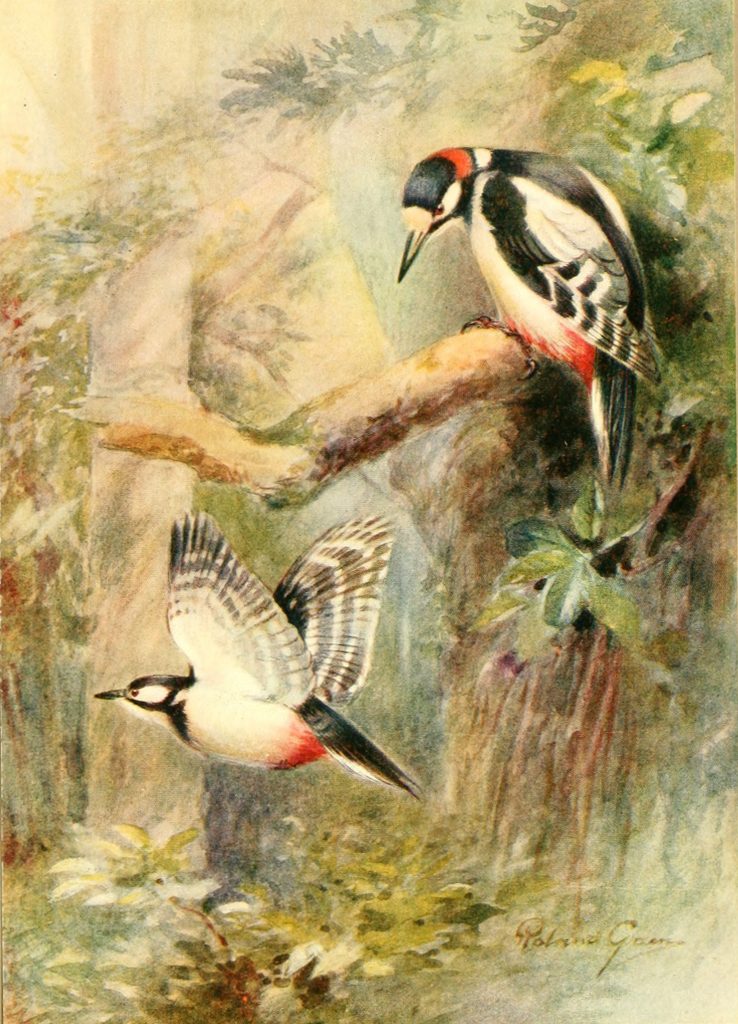 Sea slug illustration, Notes and description of specimens collected on the Philippine Expedition of the Steamer Albatross, circa 1908.
This colorful nudibranch is the work of artist Kumataro Ito. Ito accompanied Paul Bartsch, an assistant curator of the Smithsonian's division of mollusks, when he set sail aboard the USS Albatross on a trip throughout the Philippines in 1907.
Play online: https://jigex.com/EHoSf