Imagine a beautiful seaside town view, of foaming waves crashing against the coast as the sun shines brightly and sailboats can be seen far in the distance. Heat shines down from a bright sun as you walk and come upon a large hedge leading to a large cast-iron gate. A bright gleaming marble structure blinds as a grandiose mansion comes into view. Not a dream but a visit back in time while walking the Cliff Walk in Newport, Rhode Island.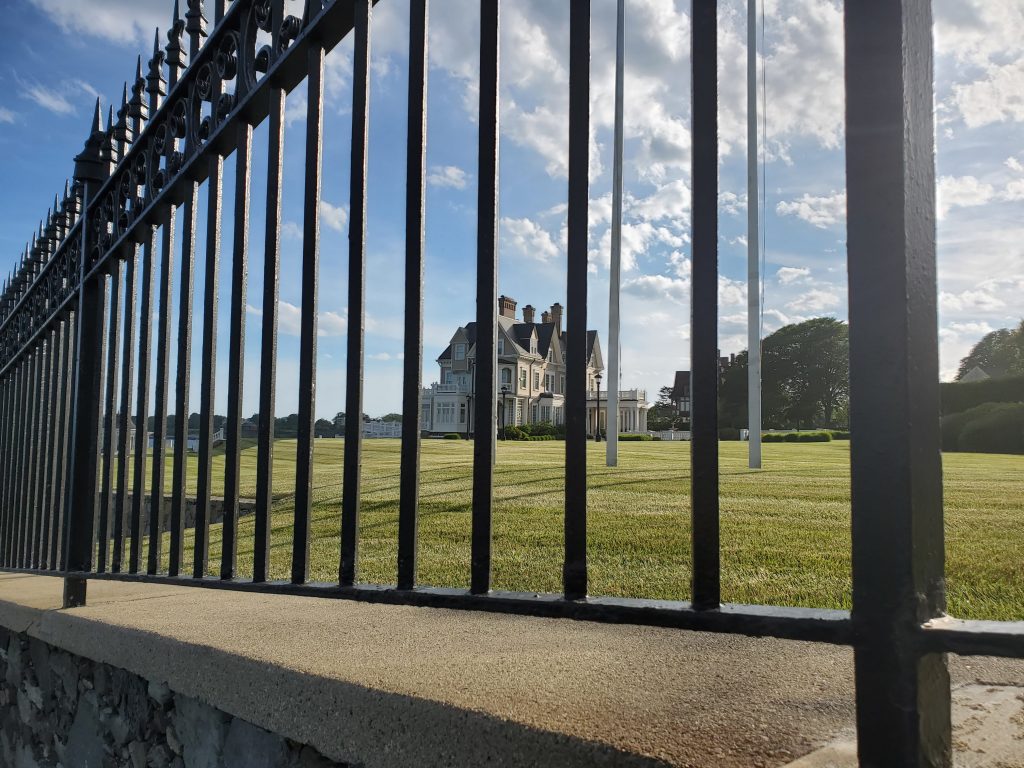 A previous blog post documented my exciting trip to London in 2019. Continuing in this vein to improve my scholarship, this June I gladly attended the Newport Victorian Society Summer School which was a tour of over 30 architectural houses and buildings, which were either privately owned, government buildings, or part of the historical societies of Newport, such as The Preservation Society of Newport County and the Newport Historical Society.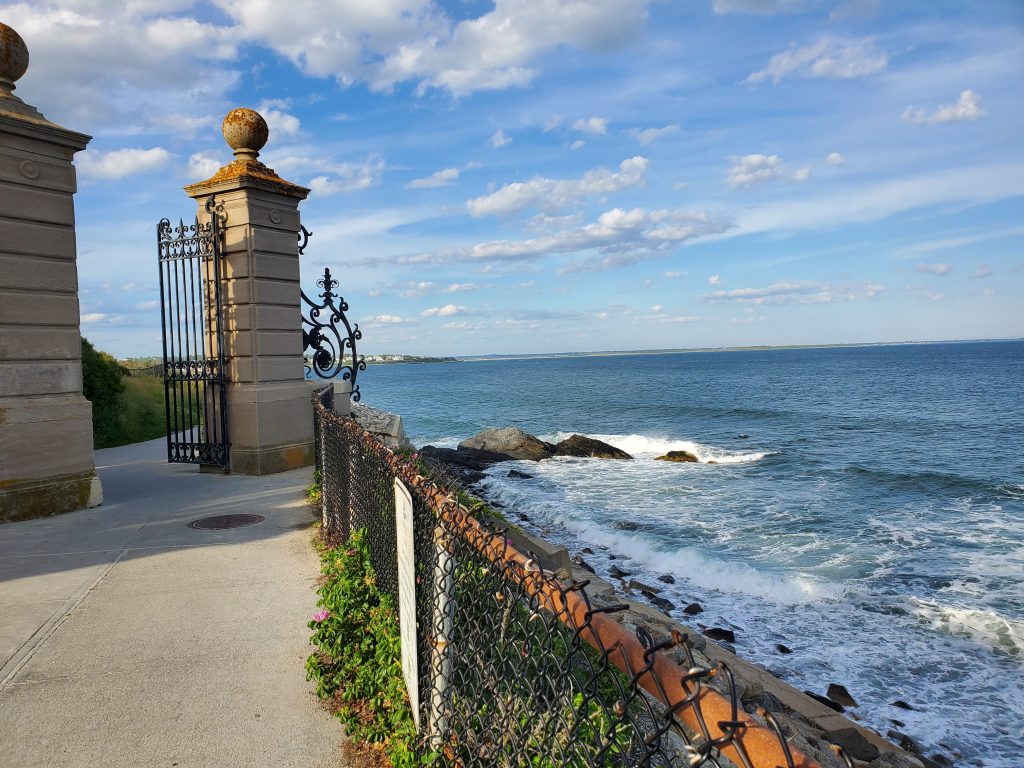 While on this 10-day intensive course traversing across Rhode Island and environs, I saw various delights, several being McKim, Mead and White Gilded Age architectural feats. The firm's founders Charles Follen McKim (1847-1909), William Rutherford Mead (1846-1928) and Stanford White (1853-1906) were renowned for their prowess in architectural design not only in Newport, but several buildings across New York State, New England and even Washington, D.C. (notably the White House in 1902).
Utilized during the pandemic in filming HBO's Gilded Age, Newport's mansions are not only of interest now but were to the contemporary design enthusiasts as well. The Breakers, Marble House, The Elms, and other "elephants" on Bellevue Avenue in Newport, Rhode Island, not only serve as a nostalgic look at a wealthy past, but stand as testaments to American innovative design and a thirst for technological and artistic advancement.
A combination of a wealthy playground and a working man's community, there was a dichotomy in Newport of the wealthy and the poor. The Gilded Age extends from 1870-1900, based on the rapid economic growth and industry in the North and West of the United States, also characterized as the "American Renaissance" (1876 to 1917).  This period radiated with a sense of national self-confidence and a celebration of the historic ties to Greek democracy and humanism. It was an embrace of the American dream of "hard work ethic that created wealth beyond imaging".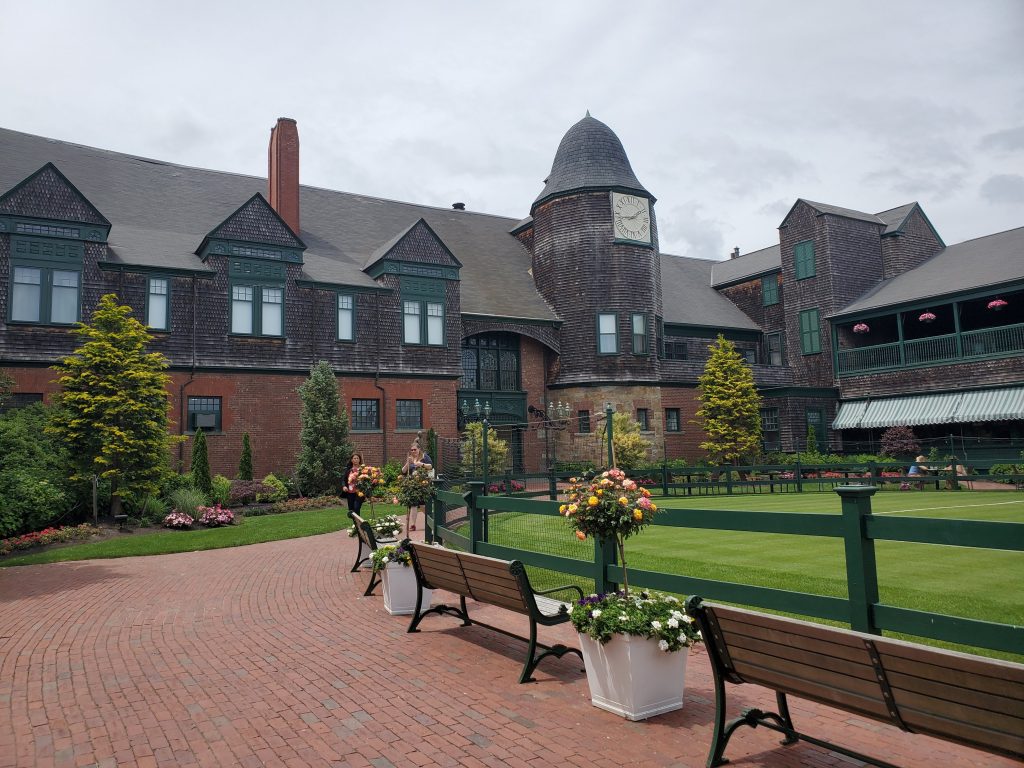 Many of the constructions built by McKim, Mead, and White not only served as homes but echoed the ostentation of the wealth of the community. Recently renovated and not regularly seen, is the interior of the theater of the Newport Casino where live bands and performances played on stage while the wealthy partied on the first floor and ticketed upper levels were for gawkers. Built from 1879-1881, it was a social club that included lawn and tennis courts alongside co-ed club rooms for reading and event spaces for socializing.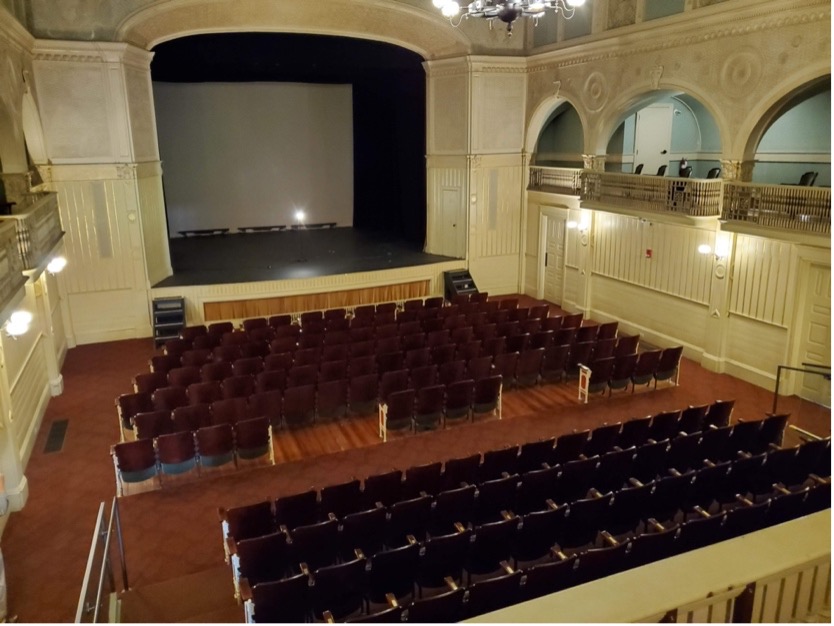 Our group greatly enjoyed the lectures held in an old barn — we were hosted on Salve Regina University Campus and with views of churches and buildings with stained glass windows by John La  Farge (1835-1910) and Louis Comfort Tiffany (1848-1933).
A noted highlight was a visit to Edith Wharton's home at Land's End. It was a great pleasure and an amazing opportunity to view these tremendous displays of stylistic American sensibilities: a mix-matching of period styles for the consumer's delight, within interiors that create a sense of awe and magnificence or just make a home for a growing family in fabulous Gilded style.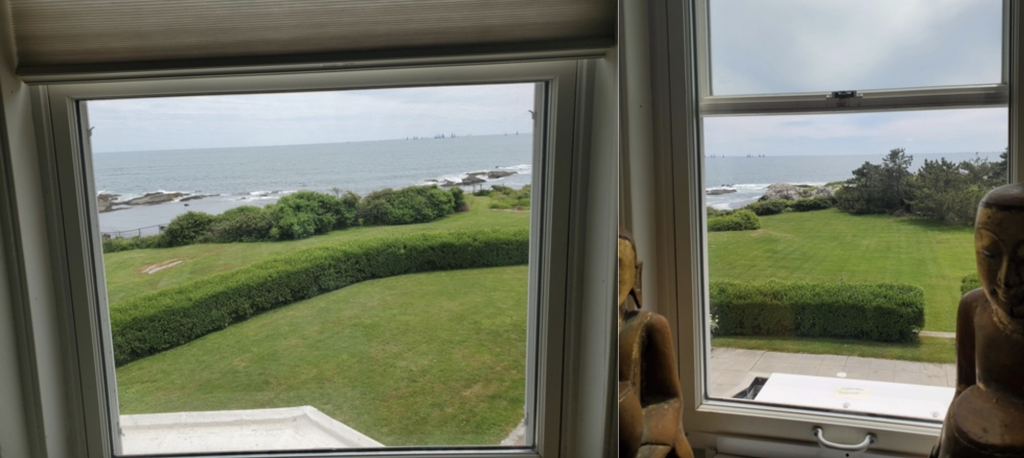 Further reading:
Bell, Robert Anning. A lecture on stained glass (1922).
Benway, Ann M. A guidebook to Newport mansions of the Preservation Society of Newport County (1984).
Broderick, Mosette. Triumvirate : McKim, Mead & White : art, architecture, scandal and class in America's Gilded Age (2010).
Cheek, Richard. Newport mansions : the Gilded Age  [1982].
Craven, Wayne. Gilded mansions : grand architecture and high society (2009).
Foreman, John and Robbe Pierce Stimson. The Vanderbilts and the gilded age : architectural aspirations, 1879-1901 (1991)
John La Farge : an American master (1835-1910) [1989].
McAlester, Virginia and Lee. Great American houses and their architectural styles (1994).