Many of us who wear glasses everyday will probably find ourselves relating to these two sentences.
"But take the subject all in all, and consider it in all its phases, it cannot be denied that the invention of spectacles was one of the most useful to the human family."
"Many a man and woman to-day in all quarters of the known world owes the pleasure of existence to the use of scientifically constructed spectacles."
Both sentences are from a circa 1890 trade catalog titled A Talk About Eyes, Spectacles, Opera Glasses and Lorgnettes by M. Zineman & Bro. Besides advertising products sold by the company, the catalog includes a brief history of eyeglasses and spectacles, tips for care of the eyes, and a section on artificial eyes.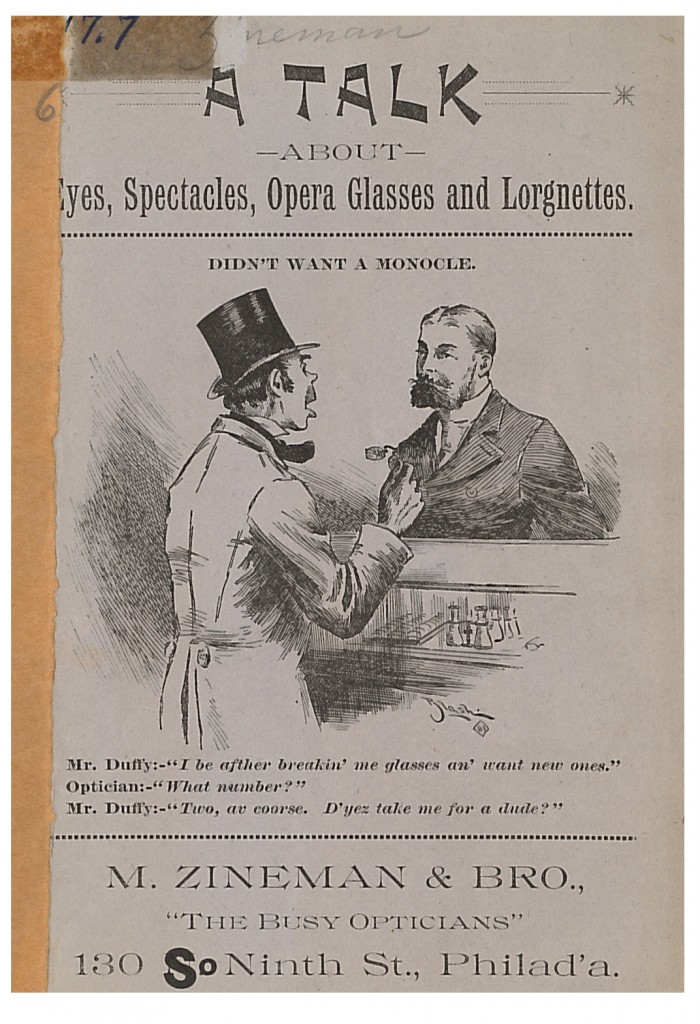 One product advertised is Zineman's "Diamanta" Spectacles and Eye-Glasses. The lenses were described as being "perfectly Colorless." They did not polarize light and had no prismatic colors or scattered rays. And the center of each lens was positioned directly in front of the eye which "never tires the eye, but prevents the heated rays from entering; thereby producing a clear and distinct Vision, as in the natural healthy sight." Both the lenses and frames were manufactured in the factory of M. Zineman & Bro.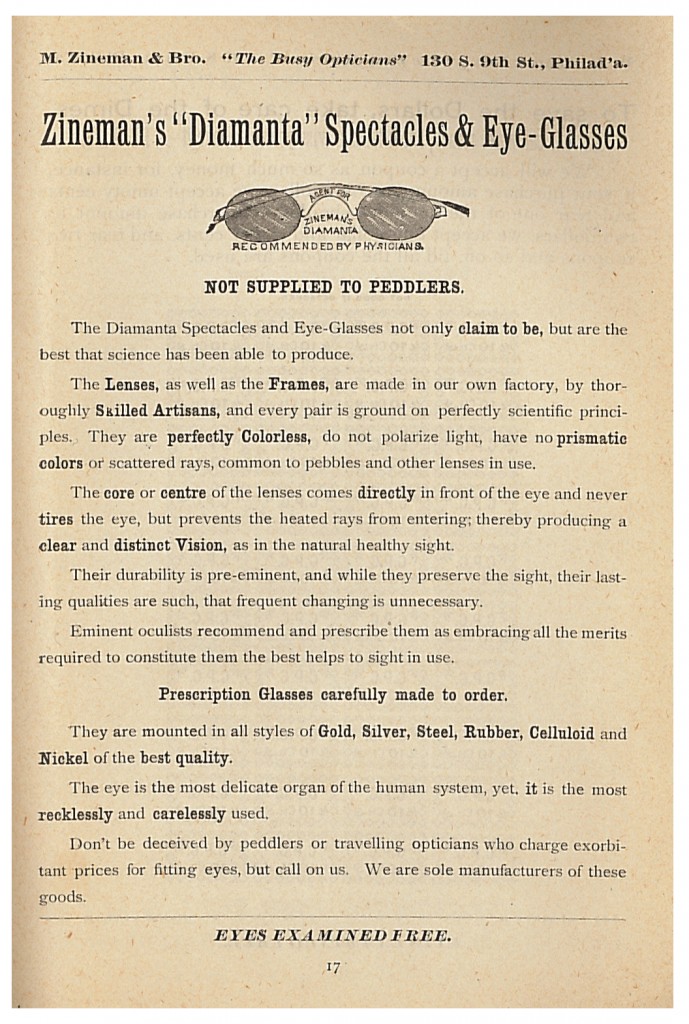 The catalog also includes a page of unsolicited testimonials from four satisfied customers. One of these customers, Wm. A. Heffernan of Lynchburg, Virginia, wrote to M. Zineman & Bro. on December 20, 1888, "In my thirteenth year I put on glasses, and in all the thirty-three years I have been wearing them, I have not at any time had the comfort, or any approach to it, that I am now having with your goods."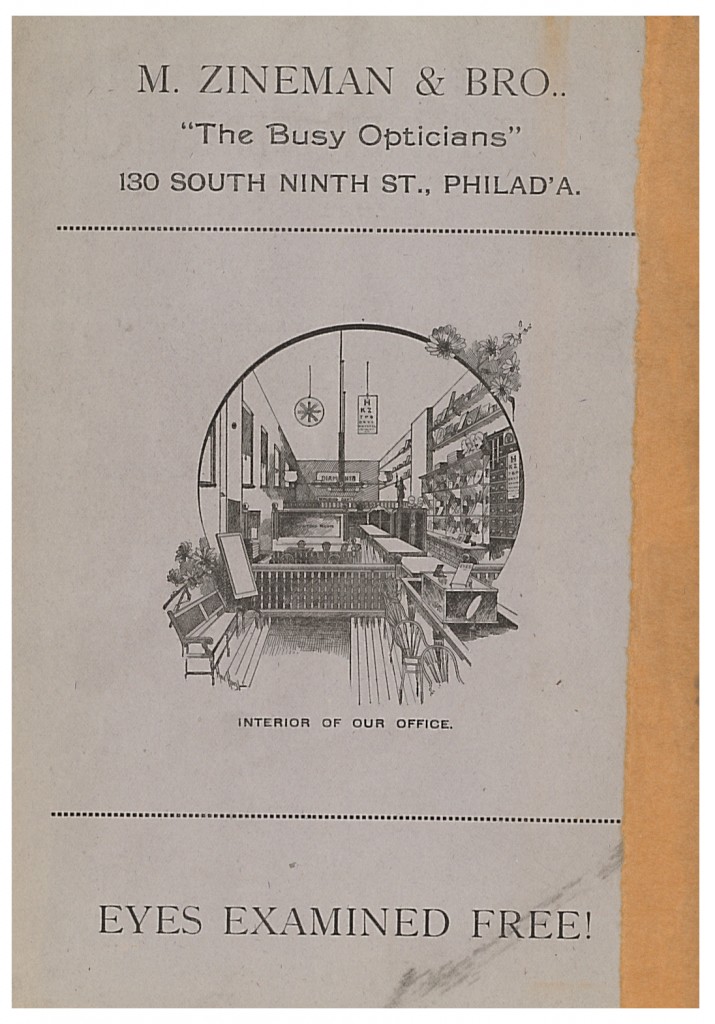 A Talk About Eyes, Spectacles, Opera Glasses and Lorgnettes is located in the Trade Literature Collection at the National Museum of American History Library. The collection also includes many more eyeglass related catalogs by other companies which can be found by searching the Collections Search Center.