With Halloween just around the corner, this is the perfect time to flip through candy-related trade catalogs. Today, with the mass production of products, we might not think about how things were made in the past. To make candy, ingredients needed to be grated, peeled, granulated, and cut. What machines performed that work? And how long did it take?
For a small glimpse into the candy making past, here is a trade catalog from 1874. The title is Descriptive and Illustrated Catalogue of Goods from Thomas Mills & Brother,  located in Philadelphia, PA and established in 1864. This catalog gives us an idea of nineteenth century candy making machinery. It also includes images of moulds and patterns for candy.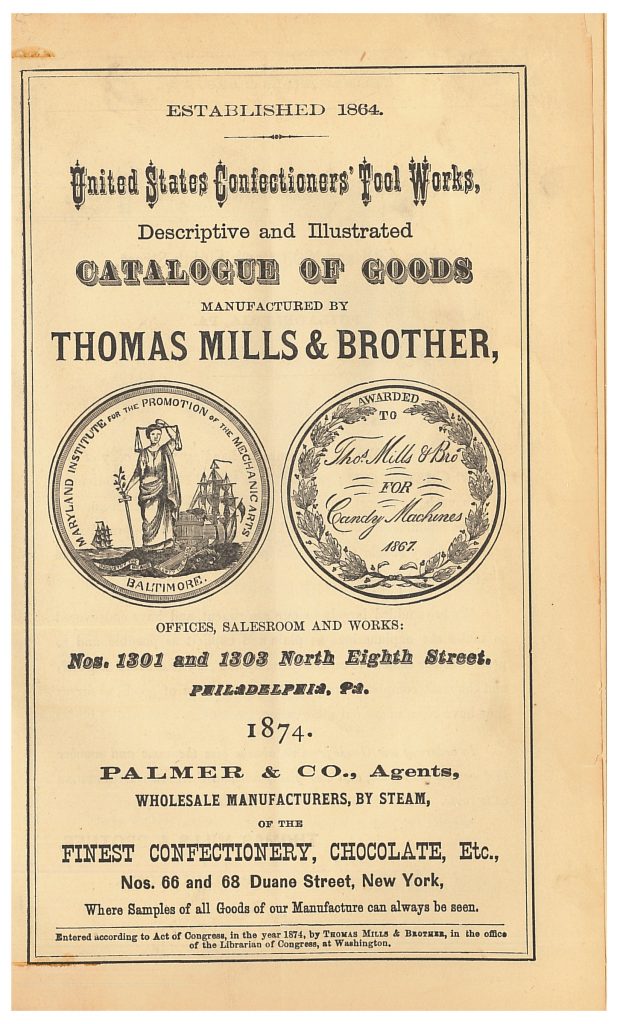 The Improved Cocoa-Nut Grater, shown below, was guaranteed to "thoroughly granulate every particle of cocoa-nut placed in the hopper." There were two models. No. 1 used hand power. It grated 60 nuts per hour. But Model No. 2 used steam power which meant it could grate much more–200 nuts per hour.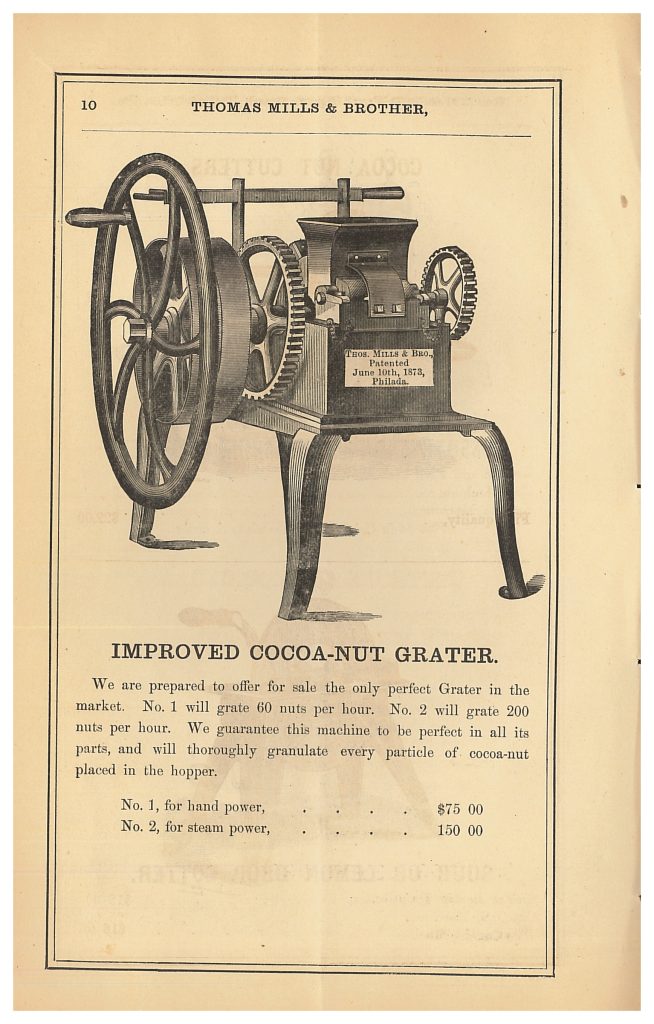 Candy might include almonds which meant the almonds had to be peeled. The Almond Peeler, shown below, was just the machine to help with that. It peeled forty pounds of almonds per hour.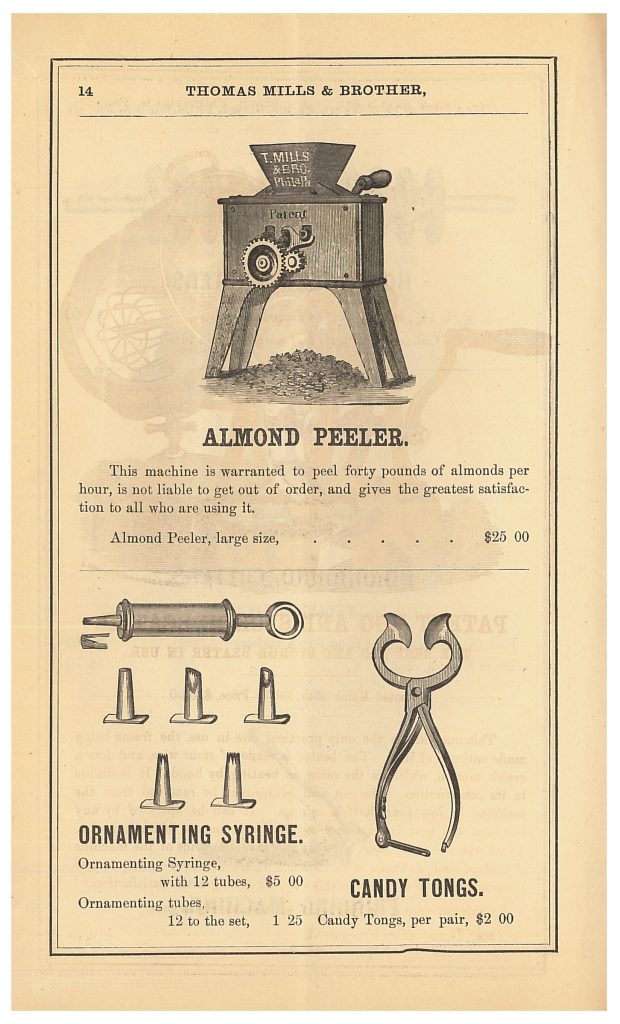 Another ingredient might be eggs. Illustrated below is the Patent Egg and Sponge Beater. It was operated with a crank motion. This meant it could imitate the motion used by a person beating eggs by hand. The beater was made of stout wire, and both the can and beater were quickly removable. It had the ability to beat five dozen eggs in ten to fifteen minutes. The Patent Egg and Sponge Beater was advertised as a machine which could "be operated by any boy."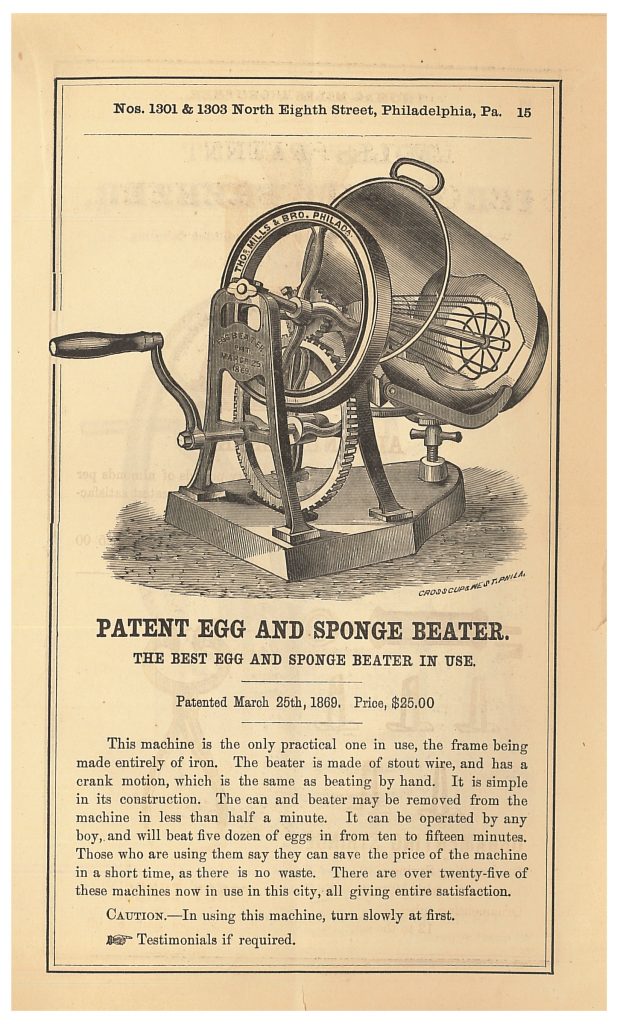 Candy could also be a toy. Below is the side view of the Mills' Excelsior Toy Machine. This machine made candy toys, or candy in the shape of fun toys, like animals, sailboats, rocking horses, and trains. It produced 33 different candy toys. Each candy toy had a flat base to stand upright.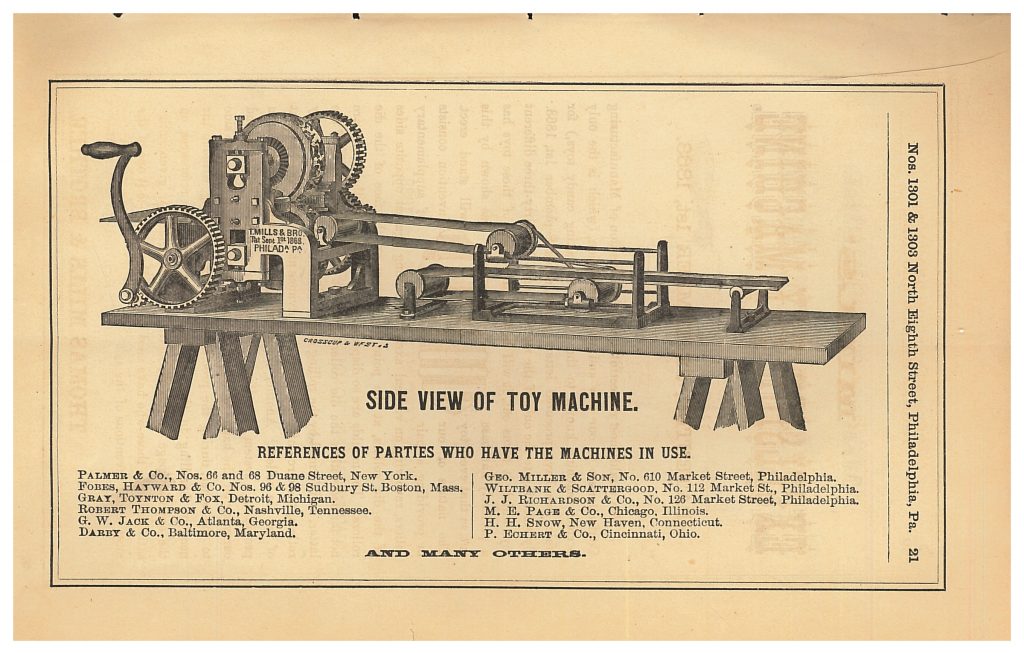 The Mills' Excelsior Clear Lemon Toy Machine produced clear, striped, or pulled candy of 33 different patterns. It manufactured five hundred to one thousand pounds of toys each day "varying from forty to forty-eight toys to the pound."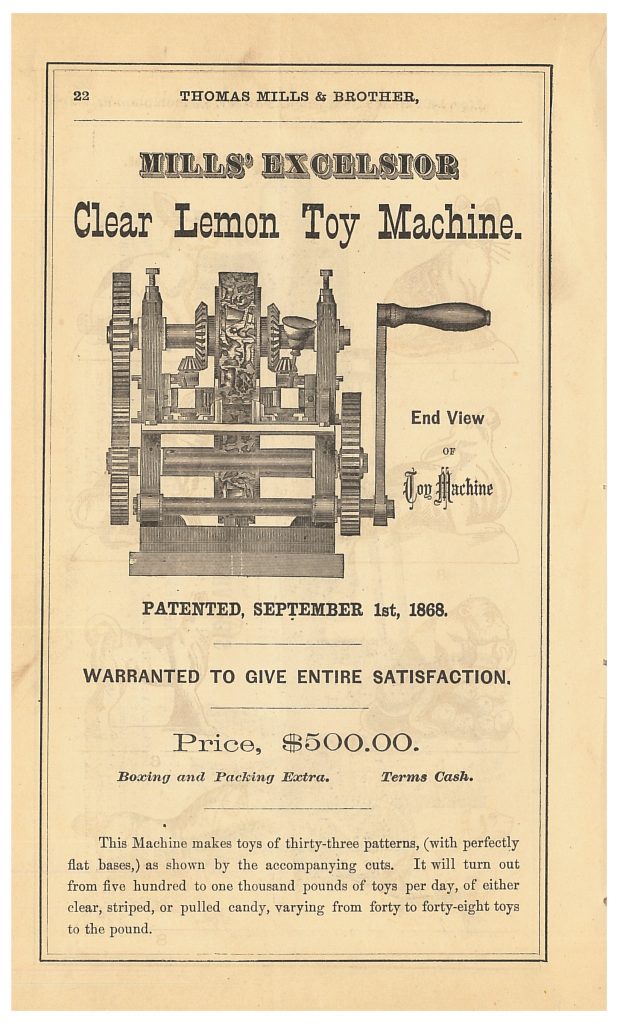 Wondering what those 33 candy toy patterns might be? Take a look below for a few examples–a train, a rocking horse, a dog pulling on a boy's shirt, a horse pulling a wagon with a dog sitting in the wagon, and more.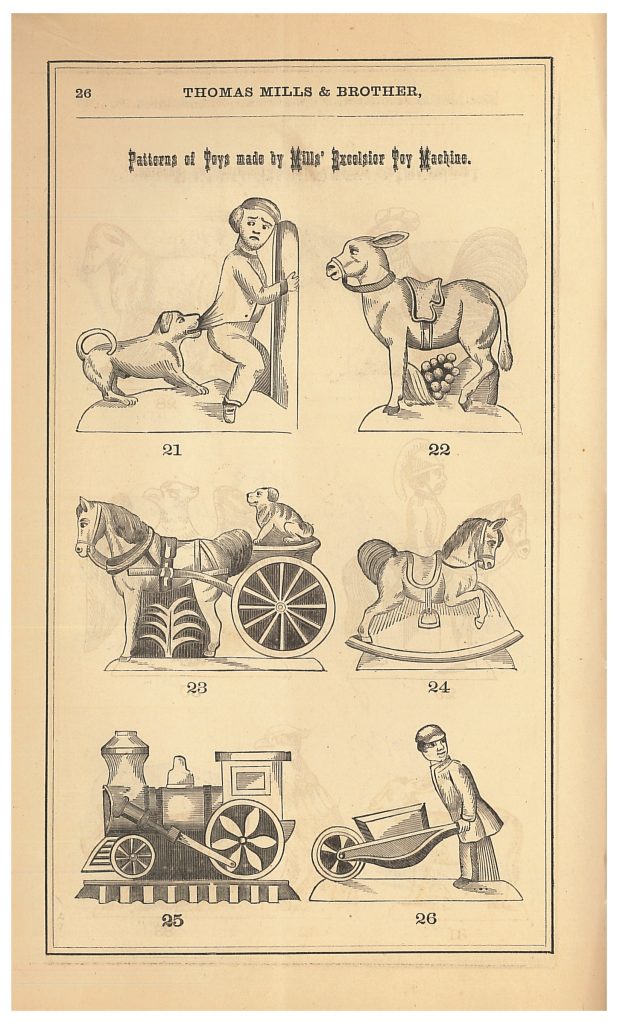 Descriptive and Illustrated Catalogue of Goods and several other catalogs from Thomas Mills & Brother are located in the Trade Literature Collection at the National Museum of American History Library.
Interested in more candy? Take a look at previous posts highlighting candy toys from this same catalog, candy recipes from 1907, and Easter candy.