It's October and Halloween is just around the corner. So I set out to find something creepy in the Trade Literature Collection. I already knew there are a lot of catalogs for undertakers' supplies so I decided to start there.
At first, I came across catalogs focusing on what you would expect–coffins and caskets. There were also related items, like pillows and linings for caskets. But then I came across a catalog from National Casket Co. which was definitely different from the others and not at all what I expected to find.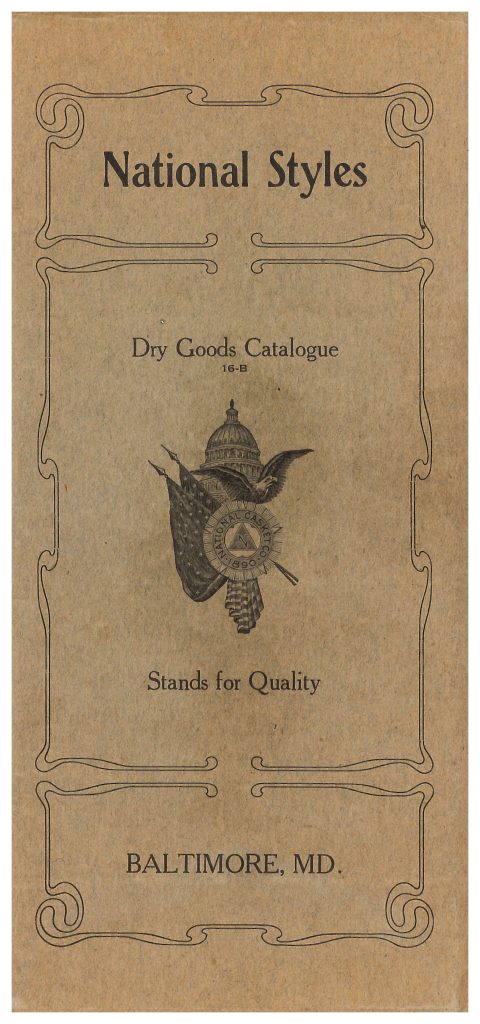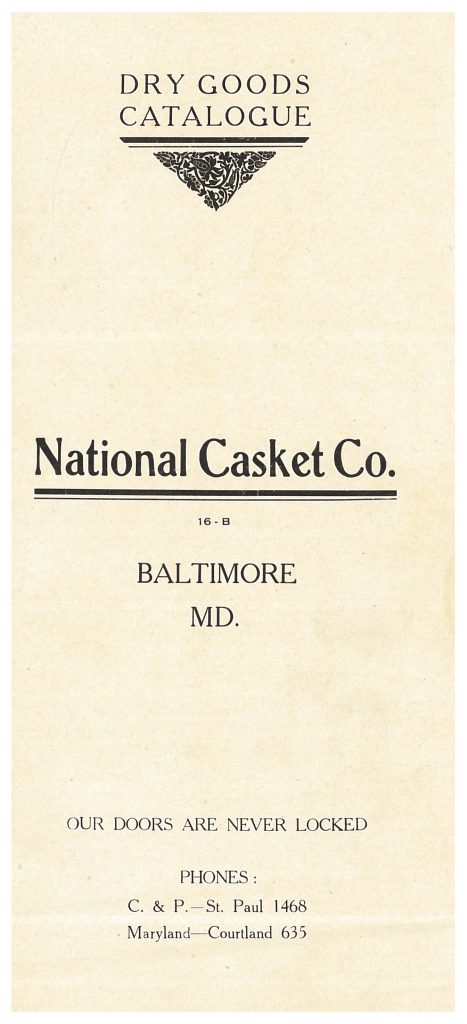 National Styles, Dry Goods Catalogue 16-B advertised clothing. But after reading the first page and also knowing the name of the company, it was clear that this was not an ordinary clothing catalog. This company sold clothing for the deceased.
The clothing was known as the "National" line and included high-class dresses and suits which undertakers could sell with a casket. The ladies' dresses were manufactured under the supervision of dressmakers while a custom tailor oversaw the making of the men's suits.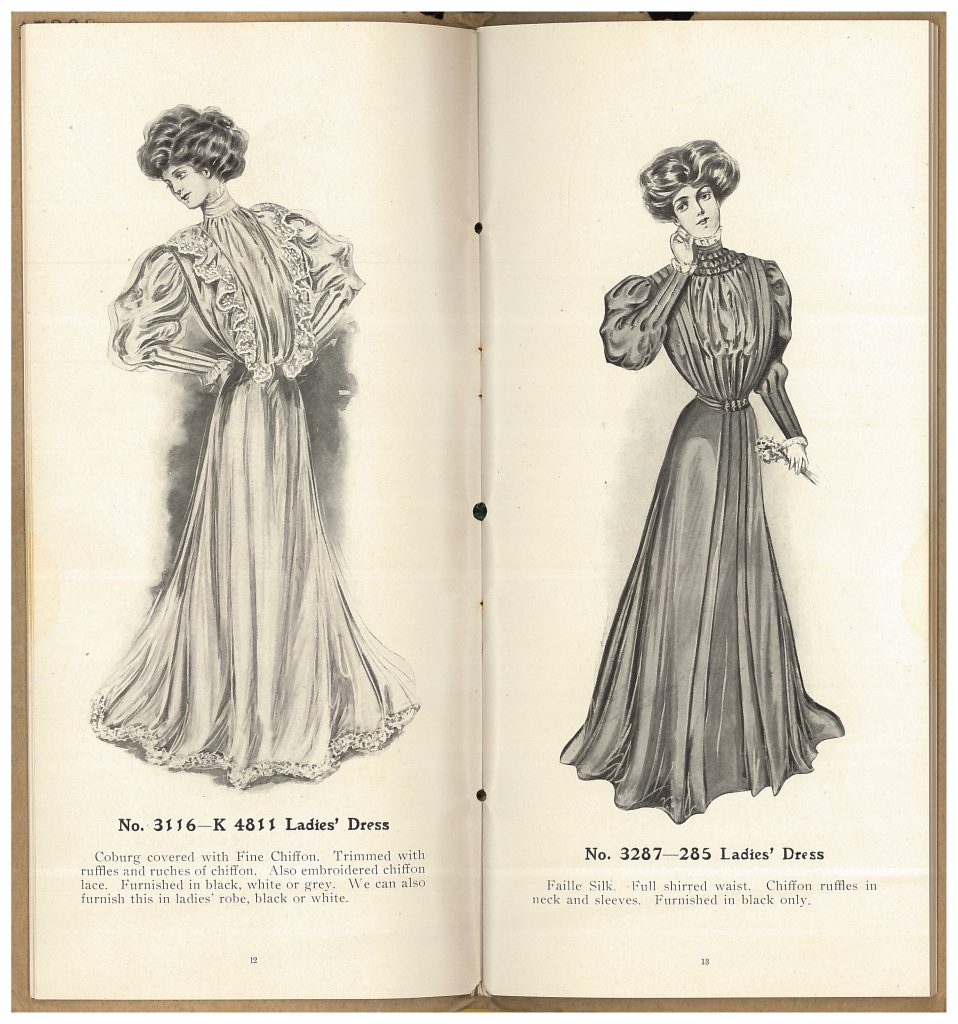 It looked just like regular clothing, but there was still something eerie about it. People were dying to get into these clothes!
Many of the women in the illustrations held flowers. A few held fans or what appeared to be a card or book. A lot of the people's expressions had faraway looks. The dresses were made of silk, chiffon, satin, or cashmere. This dress below on the right, available in black or grey, was made of cashmere.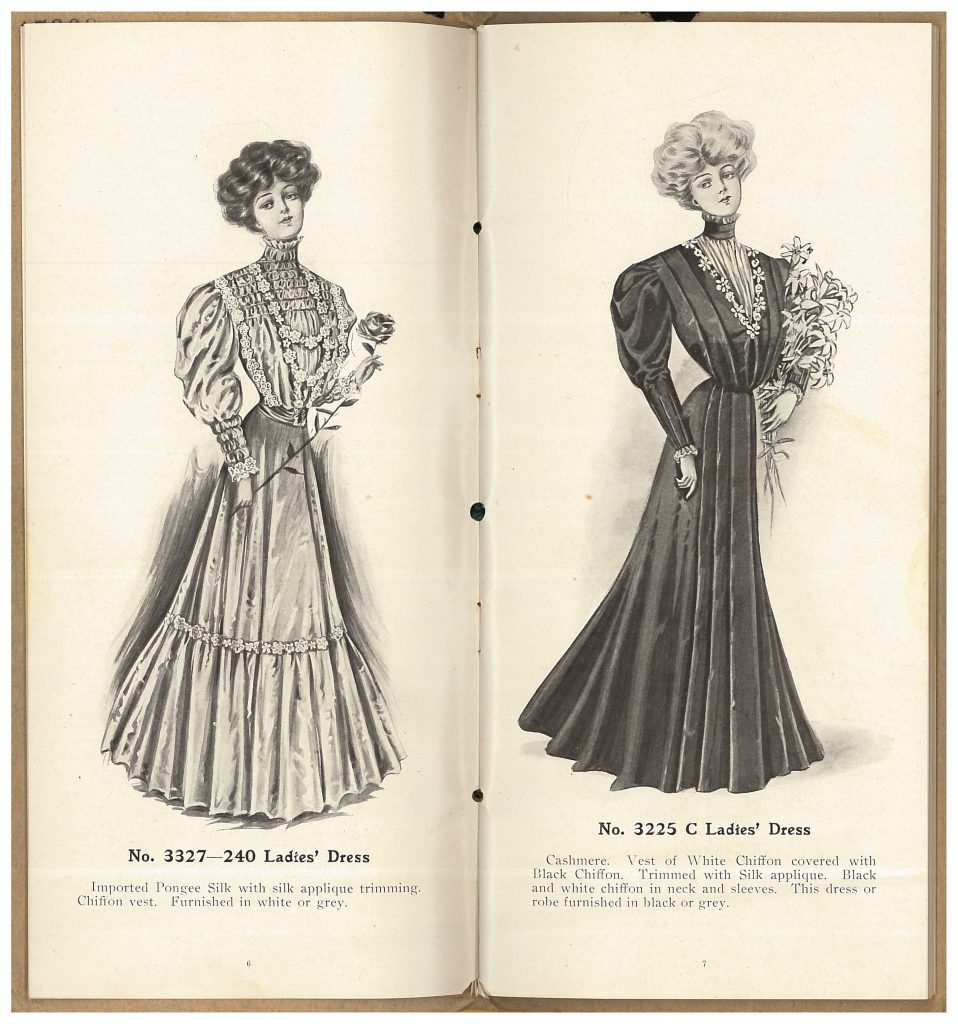 Much of the catalog focused on ladies' dresses, but there were a few pages for men. The Sack Suit, made of broadcloth, is shown on the left while the Cutaway Suit, made of serge, is pictured on the right.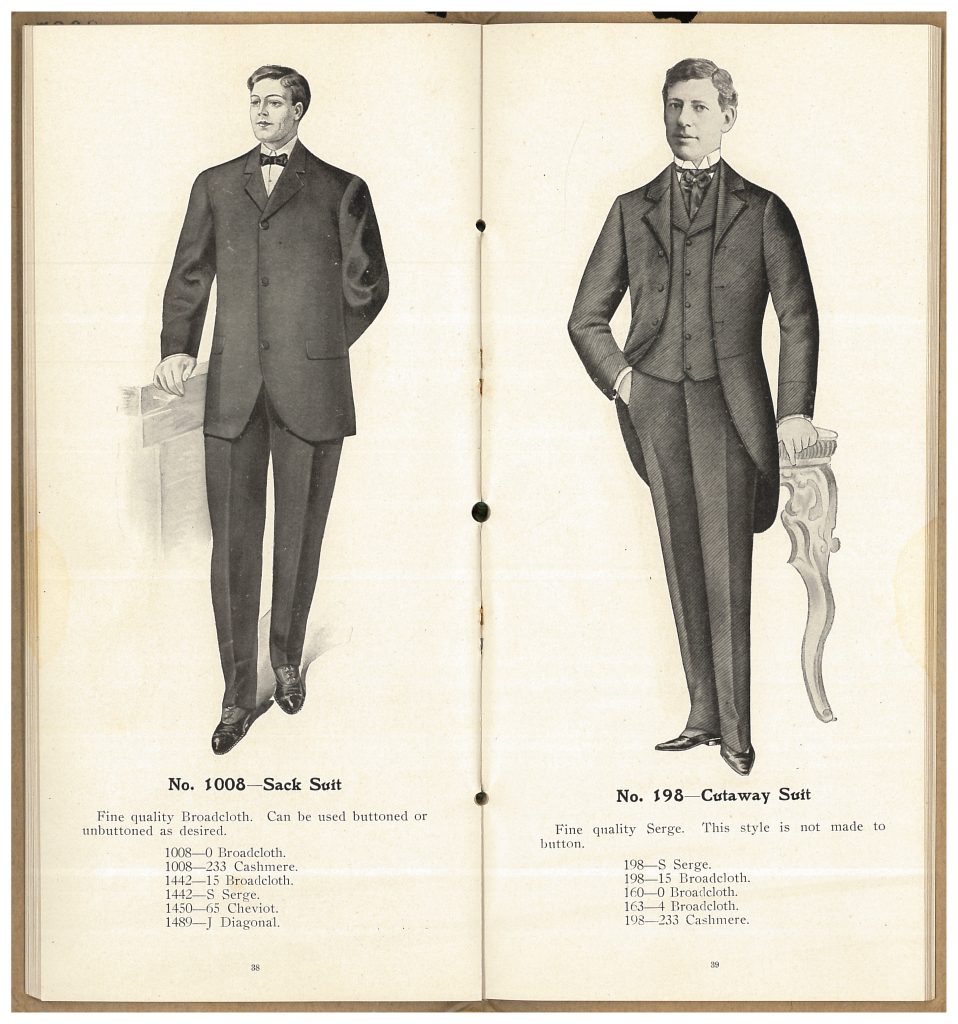 According to the catalog, "The prejudice which once existed against ready-made burial garments has been gradually overcome until an undertaker can, if he will, sell a suit or dress with nearly every casket."
National Styles, Dry Goods Catalogue 16-B by National Casket Co. is located in the Trade Literature Collection at the National Museum of American History Library.
Looking for more undertakers' trade catalogs? Take a look at this post about coffin hardware and trimmings.
Save
Save