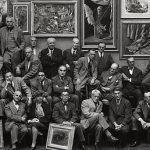 The Smithsonian Libraries is pleased to announce the donation of research ephemera for more than 4,000 artists from the Art Students League of New York (ASL), to be housed at the American Art Museum and Portrait Gallery (AA/PG) Library.
The gift consists of secondary source material on the lives and careers of artists affiliated with the Art Students League as students, instructors, and board members, with particular strength in artists active in the mid-twentieth century. The nucleus of the collection began as the reference files of Ralph Mayer, painter, conservator, and author of The Artist's Handbook of Materials and Techniques. The files were heavily supplemented by noted art critic, artist and unofficial historian of the ASL, Lawrence Campbell, and were maintained in part to produce the League's annual catalog and newsletters between 1948 and 1995.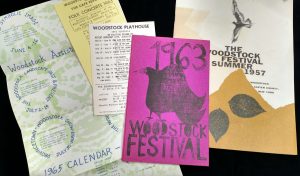 The Art Students League was founded in 1875 by students in response to a cancellation of classes at the National Academy of Design. As an institution run by artists in support of artists, it functioned as a collection of autonomous studios, each under the creative direction of the individual instructor. Among the notable artists that attended or taught at the ASL were Thomas Hart Benton, Alexander Calder, Helen Frankenthaler, Red Grooms, Donald Judd, Lee Krasner, Yasuo Kuniyoshi, Roy Lichtenstein, Reginald Marsh, Barnett Newman, Georgia O'Keeffe, Jackson Pollock, Robert Rauschenberg, Norman Rockwell, James Rosenquist, Mark Rothko and Cy Twombly. The ASL today is a vibrant art school still active in the historic midtown building that has been its home since 1892, and its Archive remains on site for researchers by appointment.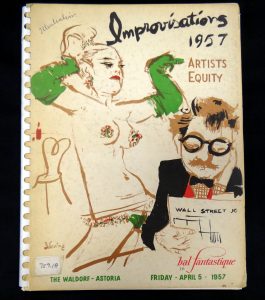 The Art and Artist Files in the Smithsonian Libraries is a special collection serving as an important source of information that may not be found anywhere else, with more than 150,000 files of material spread between seven library branches. The AA/PG Library has been continuously collecting ephemera since the early part of the twentieth century, providing unique insight into the history of American art, collectors, collections, museums, exhibitions, and galleries. In addition to the recent donation from the Art Students League, the AA/PG Library has become home to similar material from the former Corcoran Gallery of Art, the Allentown Art Museum, the Santa Barbara Museum of Art, the Ferdinand Perret Art Research Library and numerous individual art historians. The physical files contain ephemeral items such as exhibition announcements, newspaper clippings, exhibition invitations, pamphlets, and other published materials that were typically thrown away shortly after production. Material may be consulted on site, and names are indexed in the online Art and Artist Files database.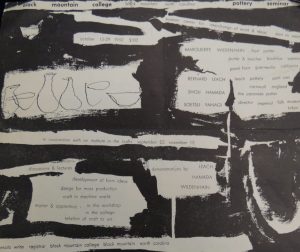 The AA/PG Library looks forward to bringing the Art Students League's irreplaceable ephemeral collection to a larger audience, and is pleased to further enhance the Smithsonian's extensive resources on the history of American art.
More images related to this donation can be viewed on the Art Students League website at: https://www.theartstudentsleague.org/league-smithsonian-donation/
A list of artists included in the Art Students League donation can be found: https://library.si.edu/sites/default/files/pdf/generalpages/aslephemeraartistnames.pdf