This post was written by Olivia Robertson, summer intern at the Smithsonian Libraries Research Annex and student at Goucher College. 
As an intern at the Smithsonian Libraries Research Annex (SLRA), I worked creating gift-in-hand records for a collection of books donated by the Culinary Historians of Washington D.C. (CHoW).
Making a gift-in-hand record is the first step in cataloging an item. This happens just after a library receives the item, while the "gift" is "in-hand". At the Smithsonian Libraries, records like these are made on an integrated library system called Horizon. I first searched to make sure that we don't already have a copy of the book, then searched to see whether another branch has put in a request to buy this book. If another branch library in the network already has the book, we might not want it, and if someone else was trying to buy it for a different Smithsonian library branch, we might send it to them so they don't have to purchase it.
When I'm sure that no other branch  has it or is trying to buy it, I click to create a new bibliographicrecord. A window opens with several different fields and I add all of the relevant bibliographic information that I can find. This includes information like the title, the author, date, and location of publication. Then, a bib number is made so that later catalogers can track down my Horizon record and fill in the more complicated information.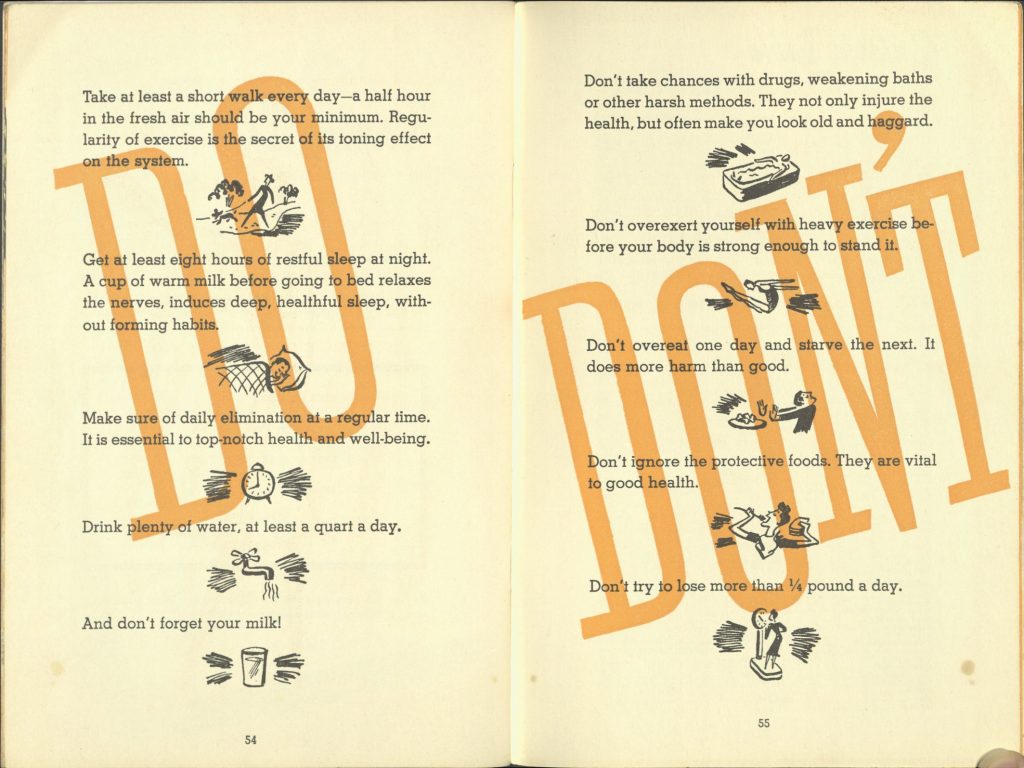 Some of the items I worked with were books about culinary history, but many more were self-published recipe books or promotional cookbooks published by large corporations to advertise their products. This means that there may not be as much information included in them about their publication as there would be in more traditional books. It can sometimes be challenging to find even the most basic information, such as where or when the book was published, or who it was published by, and these details may take some research to track down. However, even gaps in information like this can tell us something about the materials; maybe the creators didn't expect their book to still be around in 2018, and even if it did, they didn't expect it to end up in a library!
So, why do we care about old promotional cookbooks enough to catalog them? Cookbooks are interesting not just because of what they can tell us about food and how to prepare it, but because of what they can show us about our perceptions of complicated topics like health and gender. Many of the cookbooks I interacted were written in the 1940's and 50's in United States, marketed towards women with the assumption that the reader would be married and cooking every day for her husband and children. Oftentimes they included tips for entertaining and being a charming hostess, which can tell us a lot about the social customs of the time. Former conceptions of health are revealed in weight-loss advice such as "drink a lot of milk" or "eat a lot of gelatine", and I also saw many books interpreting foreign cuisines for American audiences, such as Turkish food or Chinese food, which can show the evolution of the relationships between different cultural groups in the United States.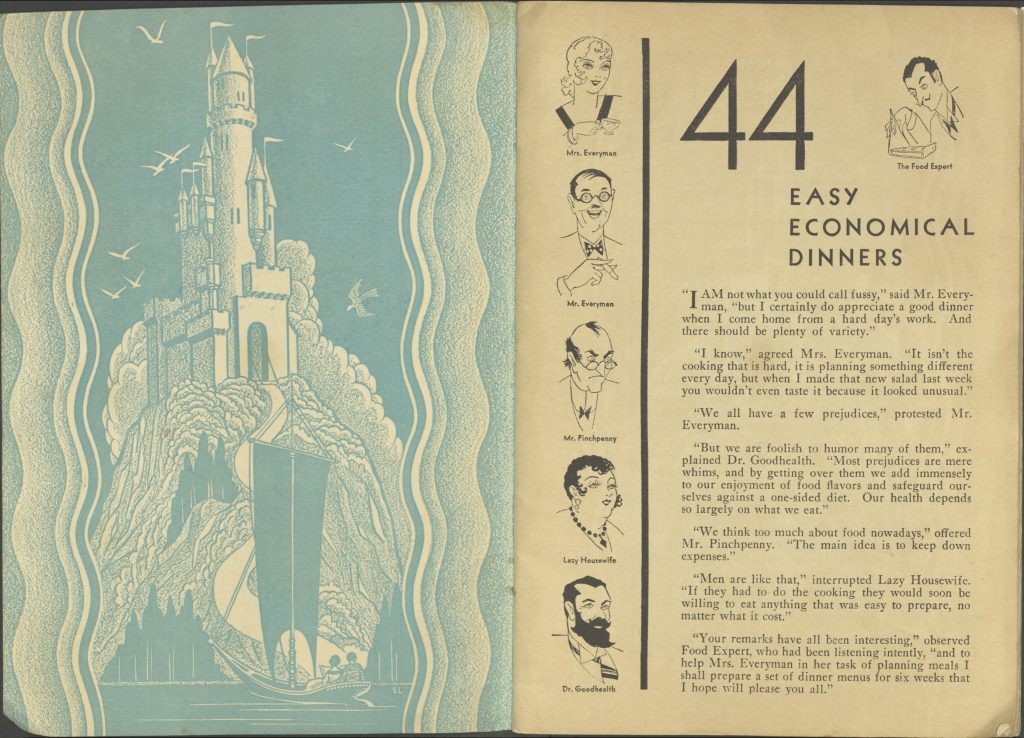 For these reasons and more, it is important that these books and culinary ephemera be saved and stored so that future researchers and members of the public will be able to access them. This is part of what has made my internship at SLRA so meaningful, and why my appreciation for the written word in all its forms and for library systems has deepened substantially.