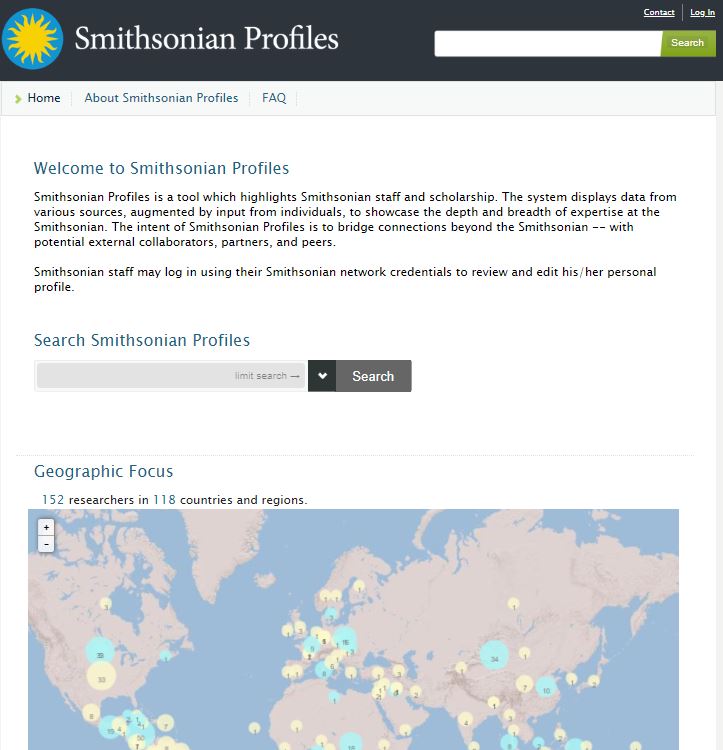 The Smithsonian has introduced Smithsonian Profiles, a searchable directory of the Smithsonian's scholarly experts.
The Smithsonian's dedication to research supports hundreds of staff scholars and every year it attracts more than 1,000 fellows and research associates from around the world, all of whom work within the Institution's 19 museums, nine research centers, three cultural centers and the National Zoo. Smithsonian Profiles outlines the expertise of current Smithsonian-affiliated scholars, connecting its audiences with curators, historians, researchers and fellows who continually discover new knowledge to share worldwide.
Each expert's profile is featured on an individual page that includes biographical and contact information; a statement of research activity; a list of research publications, grants, affiliations, and awards; and other professional accomplishments. A map on the site's home page displays the countries and regions where Smithsonian scholars are currently conducting research. The collection of this information into a single directory promotes inquiry, makes it easy to locate experts and identify potential speakers for events, and enables increasingly focused sponsorship of research.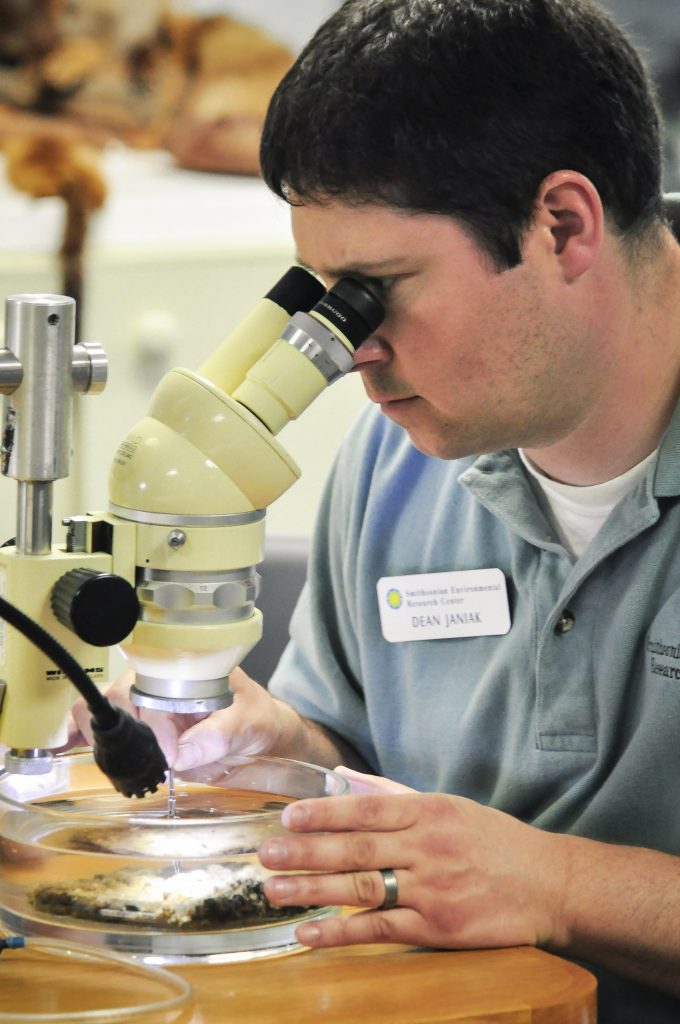 "For the first time, we have a convenient single online source for locating, recognizing and engaging Smithsonian expertise," said Scott E. Miller, the Smithsonian's Deputy Under Secretary for Collections and Interdisciplinary Support.
From coral bleaching to the history of medicine, from the preservation of photographs to the conservation of threatened species, from Latin American studies to early 20th-century American painting, Smithsonian Profiles is the comprehensive site to discover scholarly experts at the Institution.
For more information, visit Smithsonian Profiles, Interdisciplinary or Smithsonian Libraries.