During the holiday season, many will be spending time with family and friends, and most likely it will be over food. As the title of this trade catalog suggests, the kitchen is an important part of any home. Imagine preparing meals on kitchen appliances such as these!
This trade catalog is entitled Heart of the Home and it is from 1919 by Bramhall, Deane Co. It illustrates kitchen appliances for residential homes, including electric, gas, and coal ranges as well as kitchen tables for preparing meals.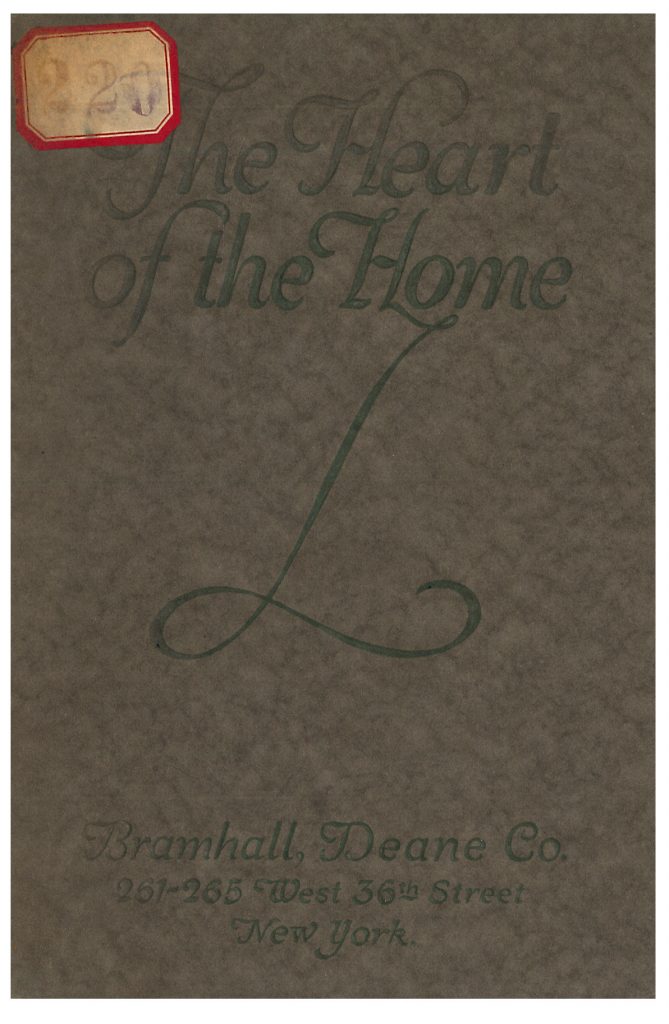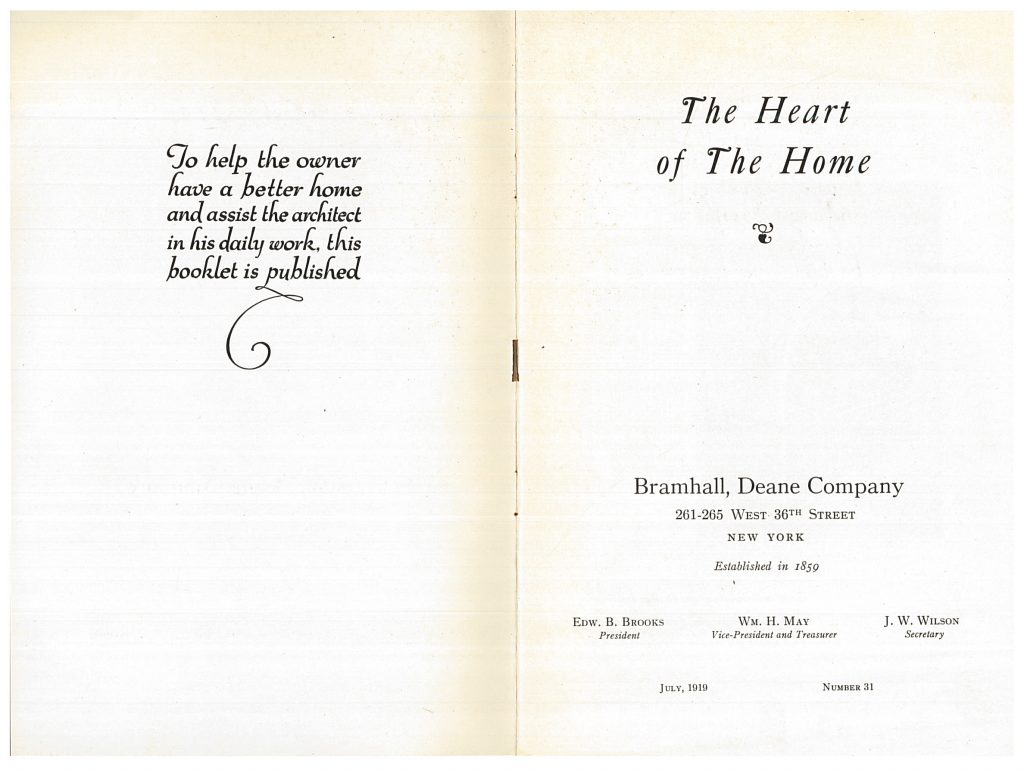 How would you like to cook a Thanksgiving meal on something like this? The range illustrated below was eight feet six inches long. It included two coal ovens, two electric ovens, and an electric cooking top with six hot plates each heated independently with three-heat switches. There were two shelves on the upper portion along with an electric breakfast oven and broiler on either end. The switches for controlling the electric portions of the range were positioned directly above the broiler. The French hood was built of iron as was the two side panels, which also had heavy glass panes.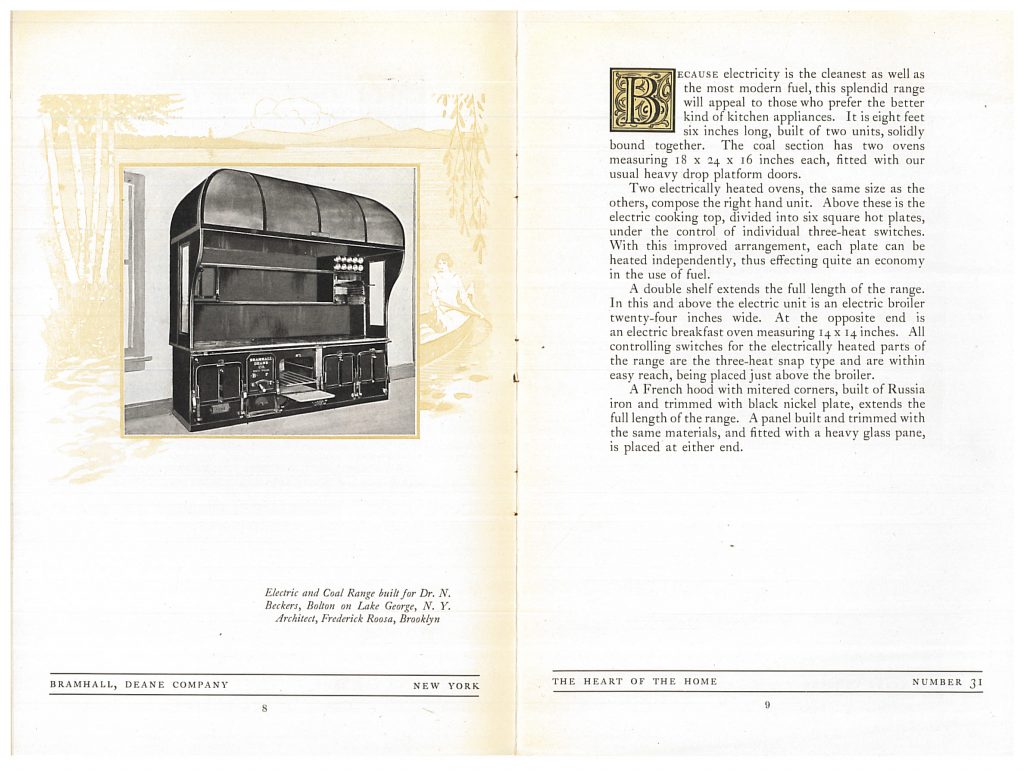 Perhaps you are wondering about counter or table space. A large meal needs a lot of space for preparing all the many different types of food. This next kitchen shows a cook's table measuring seven feet long and three feet wide. It was made of heavy maple wood with a metal top and six-inch metal base for each leg. It had drawers and a bottom shelf for the convenience of the cooks. Pictured behind the table is a seven-foot long range, which included two coal ovens, an electric cooking top, and one each of an electric oven, electric breakfast oven, and electric broiler. Both the coal and electric sections of the range could be used at the same time.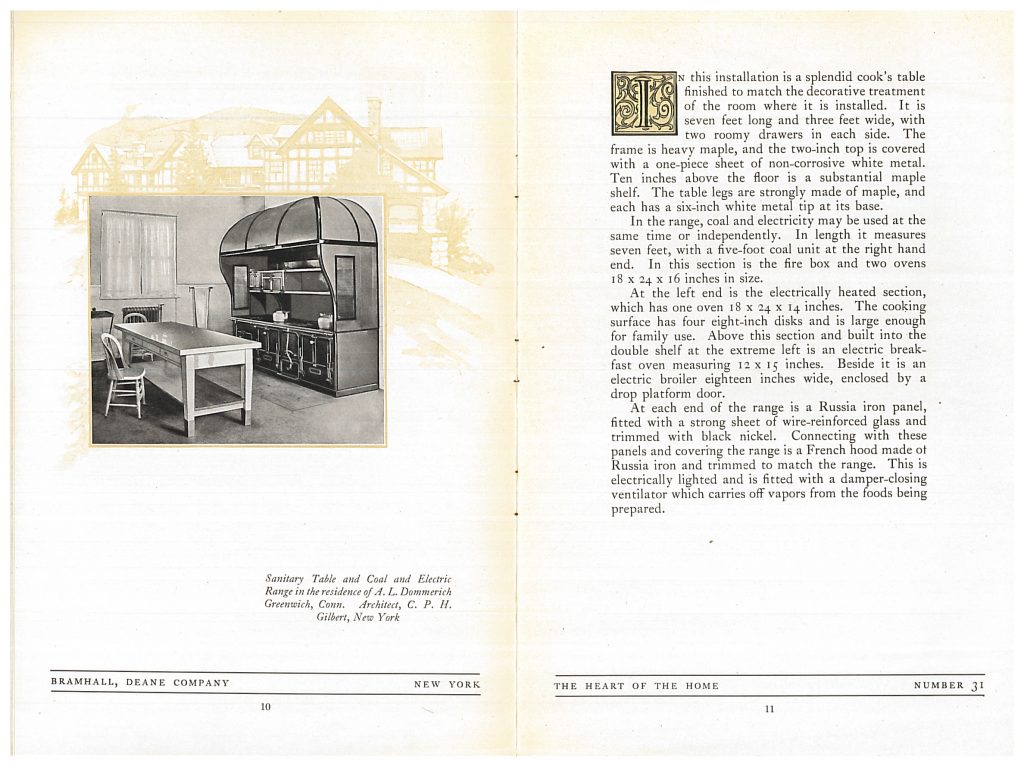 The catalog did include a smaller range, like this one shown below. It measured four feet six inches long. This range was also both electric and coal. There was only one coal oven while the electric section included an oven, broiler, four plate cooking top, and individually controlled switches. The hood was attached to the wall.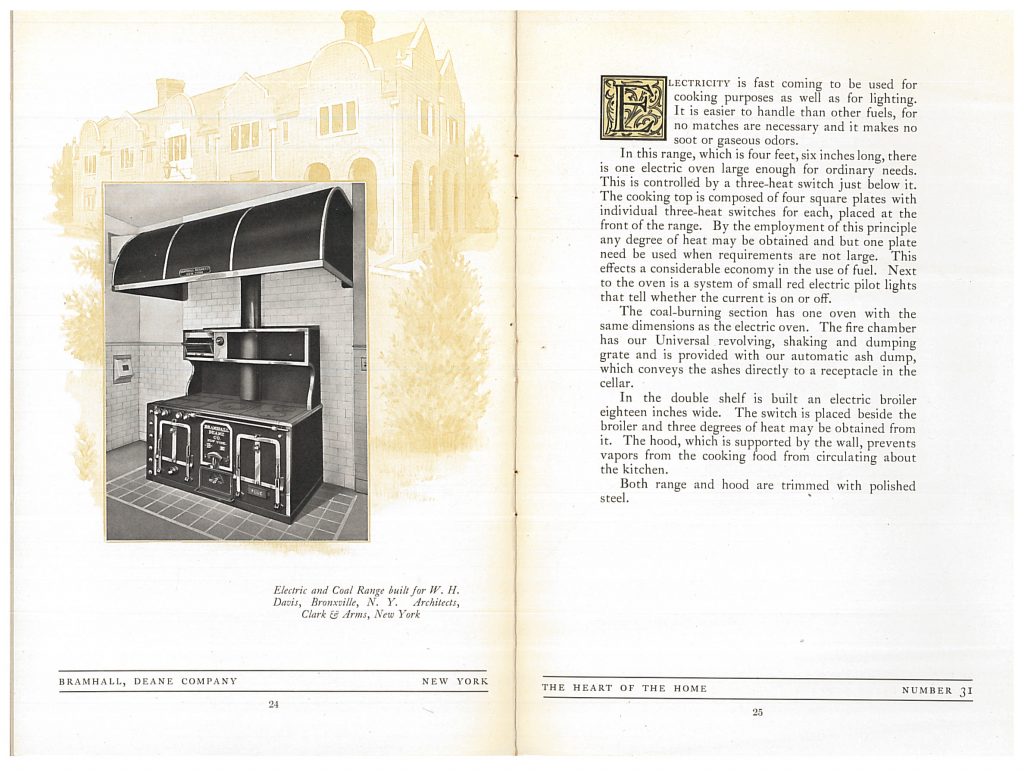 Heart of the Home by Bramhall, Deane Co. is located in the Trade Literature Collection at the National Museum of American History Library. Interested in other kitchen appliances, perhaps from an earlier time in history? Take a look at this post about the Majestic Mfg. Co. ranges.