Washing clothes is a common, everyday task, and modern washing machines and dryers have made this chore much quicker. With the aid of the Trade Literature Collection, let's go back to the late 19th Century for a small glimpse into the types of machines they used for laundry back then.
This trade catalog is entitled Washing Machines, Wringers, Mangling Machines, Drying Closets Catalogue No. 119 (1878) by Thomas Bradford & Co. It is the January 1878 "Envelope Edition."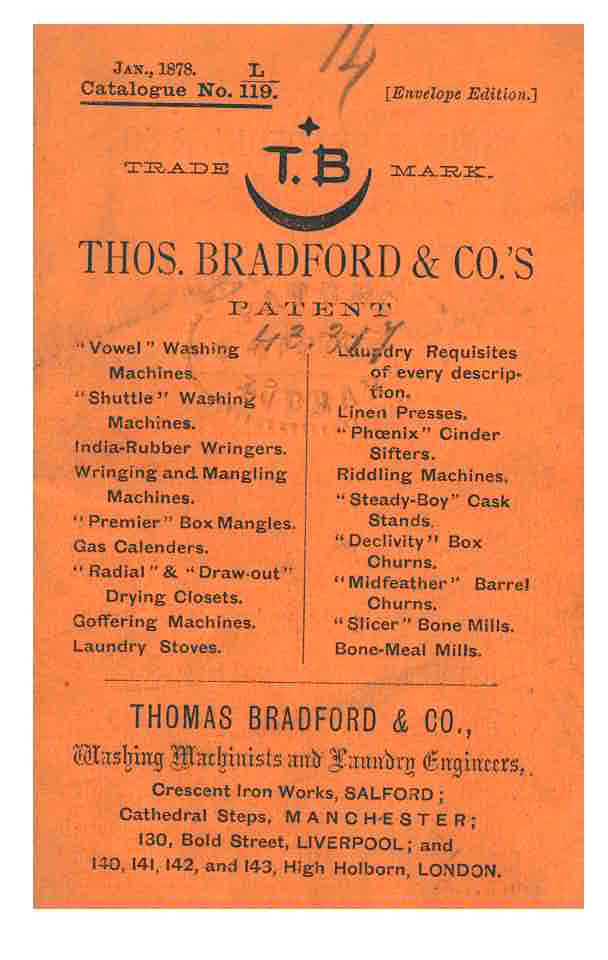 As the catalog title suggests, Thomas Bradford & Co. manufactured washing machines, wringers, mangling machines, laundry stoves, and drying closets. These were available for private families, hospitals, schools, and other public and private institutions.
One of these machines was the Patent "Vowel" Washing Machine which was considered to be an economizer of both water and soap and required little labor on the part of the operator. It was also described as not having any internal parts to damage clothing.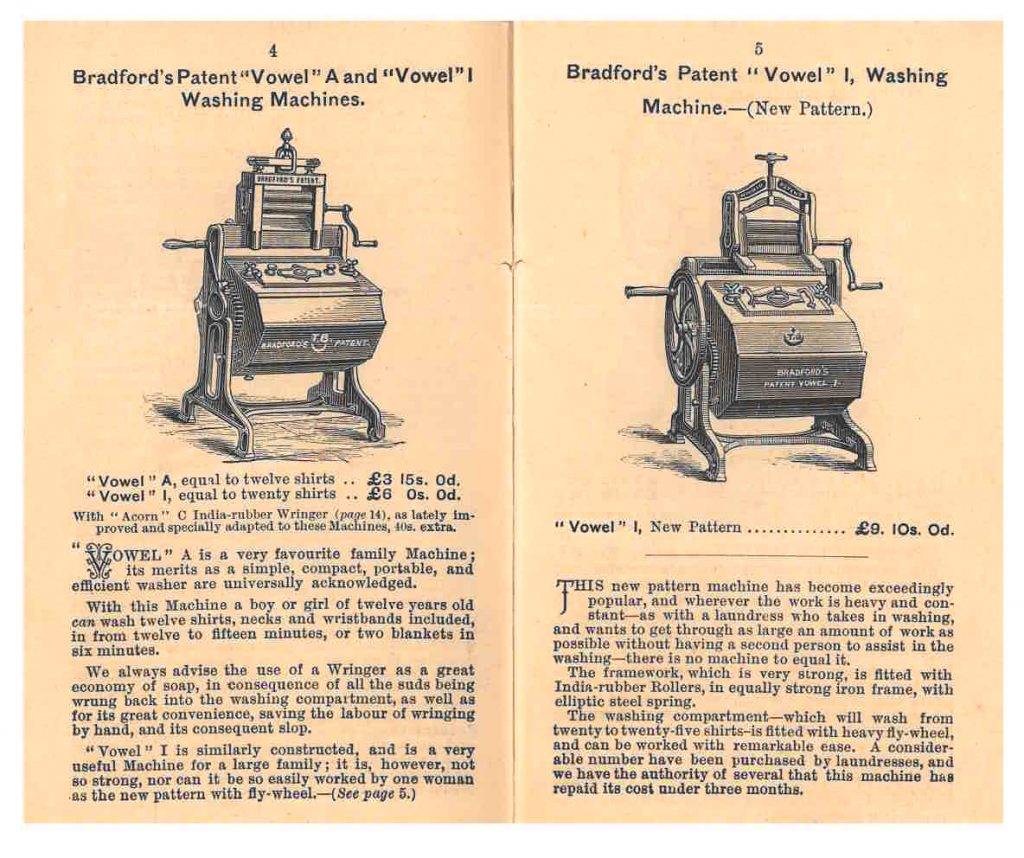 Bradford's Patent "Vowel" A Washing Machine was "simple, compact, portable, and efficient" so much so that, according to the catalog, a 12 year old child could wash 12 shirts in only 12 to 15 minutes or two blankets in six minutes. To save soap, a wringer was recommended because the suds could be "wrung back into the washing compartment," and it involved less labor than wringing clothes by hand.
Combined Washing, Wringing, and Mangling Machines are shown below. Another page below shows drying closets. A stove inside the drying closet heated the irons and also aided in drying clothes.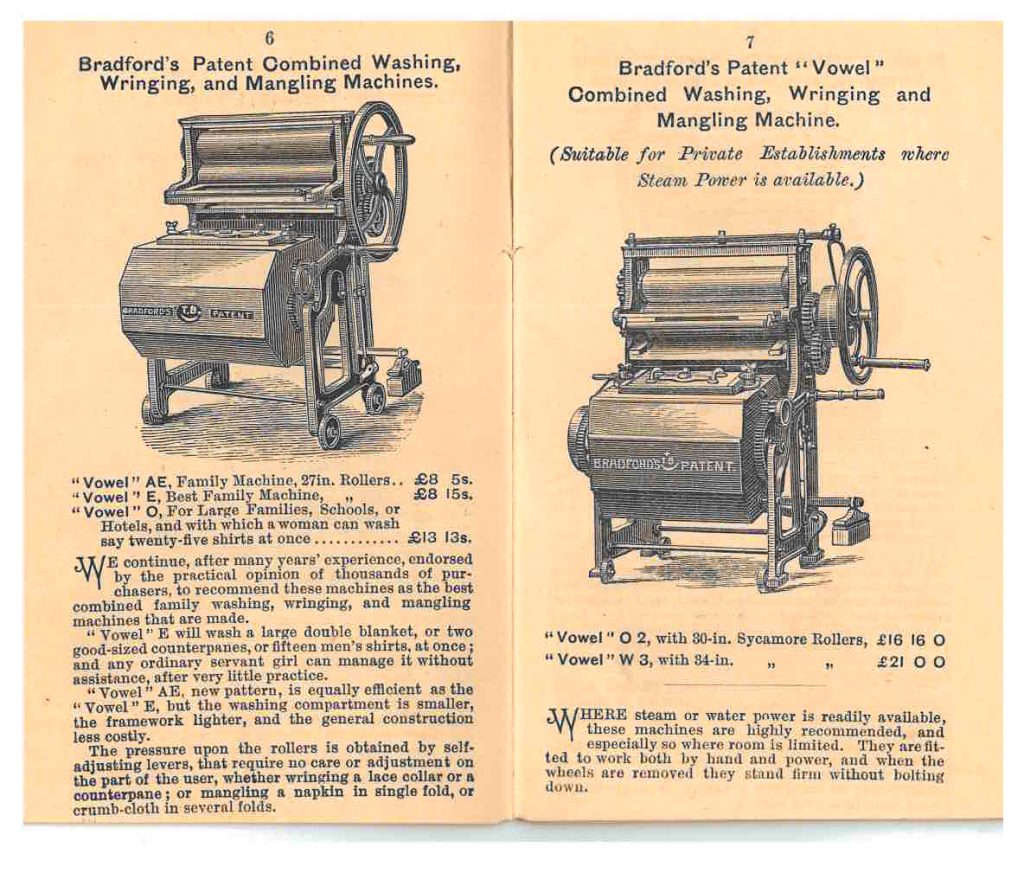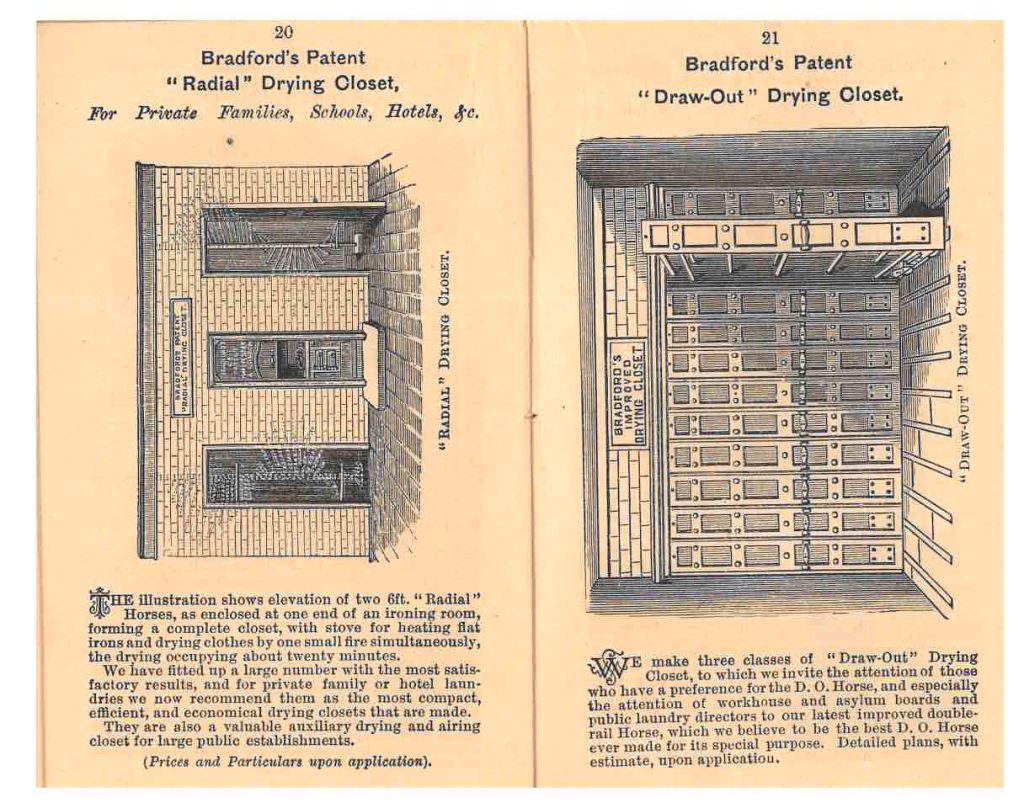 The testimonials in this catalog seem to be written by users and customers who were satisfied with the amount of time, labor, and money they saved using these machines. One gentlemen wrote, "My wife and servants are delighted with the Washing Machine; it is a wonderful economiser of time. It used to take three days before the washing was out of hand; now they are able to have it all finished on the evening of the same day. I shall recommend it wherever I can."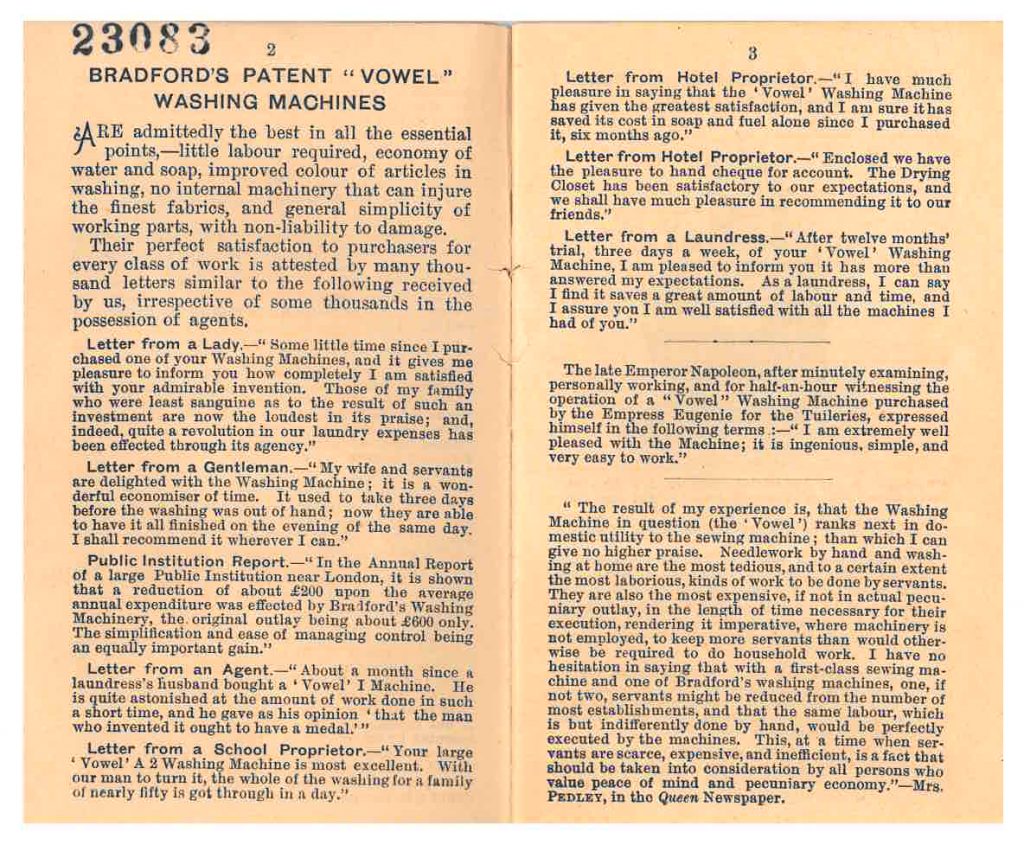 An image on the back cover of this trade catalog gives us an idea of how the different machines might have been set up to wash and dry clothes. This illustration is a Plan of a Washhouse that private families, schools, or hotels could have used. Imagine the amount of time and labor it would have taken to run everything!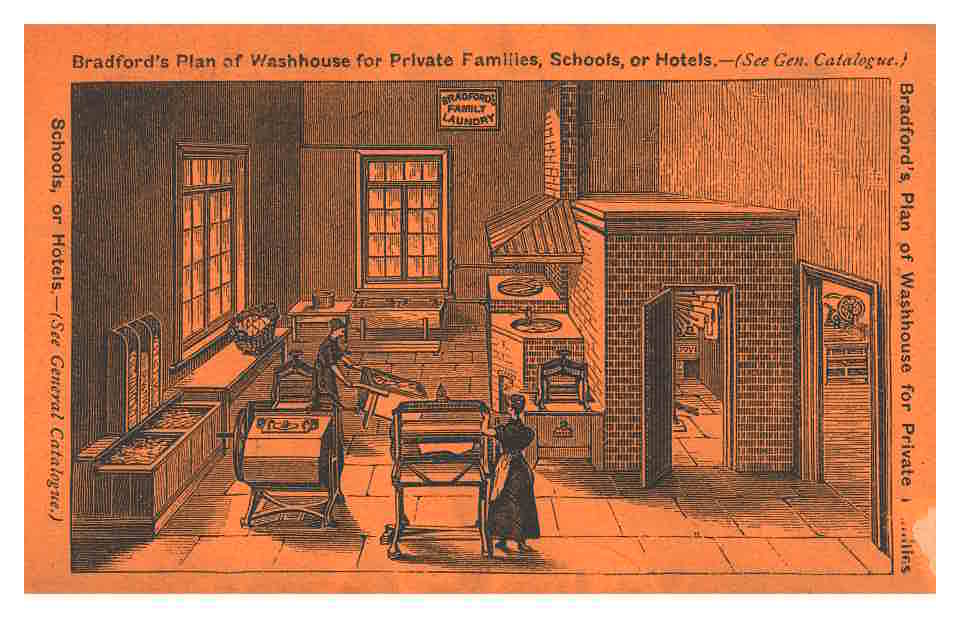 Washing Machines, Wringers, Mangling Machines, Drying Closets Catalogue No. 119 (1878) by Thomas Bradford & Co. is located in the Trade Literature Collection at the National Museum of American History Library.