By 1800, most Northern States had, or were about to, pass legislation that made slavery illegal. Following the Revolution, freedom of blacks had been a cause with legal cases brought to the courts by individual enslaved persons. There was pressure from the white abolitionist movement to end the slave trade and seek the freedom of those enslaved. In contrast to the South, free black citizens in the North could move relatively freely about and contribute to society, but people of color still carried the burdens of their race. Some who had been emancipated from slavery had to continue working for years as indentured servants (without pay), an economic form of slavery. There were race riots in antebellum New England towns, when legal black residents were attacked by mobs.
The story of Elleanor Eldridge tells of the opportunities for African Americans in the new nation while relating the injustices in a society governed by ineffective laws, migration restrictions and a racist judicial system. Most free blacks in the North remained poor and were vulnerable even if born to relatively comfortable circumstances and if they had achieved a measure of success in their careers. The Smithsonian's Dibner Library of the History of Science and Technology's copy of the Memoirs of Elleanor Eldridge, an edition printed by Benjamin T. Albro in Providence, Rhode Island in 1842, preserves the tale of a wronged property owner seeking justice by the limited means available to her. The book, cheaply and hastily printed, is an artifact representing a means of fundraising and a platform for a woman who could neither read nor write. In addition, the volume has provenance evidence that it was owned by two different 19th-century New England women before making its way to the Smithsonian, attesting to its popularity and readership. As stated in the preface "Her wrong was a public one; and it should be a people's business to make her reparation public also."
Elleanor Eldridge was born on March 26, 1785 (1784 according to some sources) to a father, Robin Eldridge, who had gained his freedom after serving in the Revolutionary War, and a Native American mother, Hannah Prophet, likely of the Narragansett tribe, who died after bearing nine children. Robin Eldridge was a landowner in Warwick, Rhode Island. The family was economically stable and respected in the community.
Elleanor Eldridge was advised by an aunt never to marry because it was a "waste of time." Domestic work for female blacks offered steady, if menial, work, some of which could be done in their own homes. With the loss of her mother at the age of 10, Eldridge labored at her own initiative at various times as a laundress, spinner, weaver, maker of soap and paper, whitewasher, wallpaperer, dairy worker and expert cheesemaker, and painter. She also boarded with families in exchange for labor. Eldridge was a businesswoman and eventually owner of significant property, beginning with a lot on Spring Street in Providence, Rhode Island, where she built a home, renting out one wing for income. Eldridge later purchased two adjacent lots, assuming a mortgage of $1,500 at 10 percent interest in a private loan (around $45,000 in today's currency). This is something she would not have been able to do if she had married. This all would at the least have been in her husband's name, which was also the case for white women. For the time, it was an unconventional choice for a female to remain single.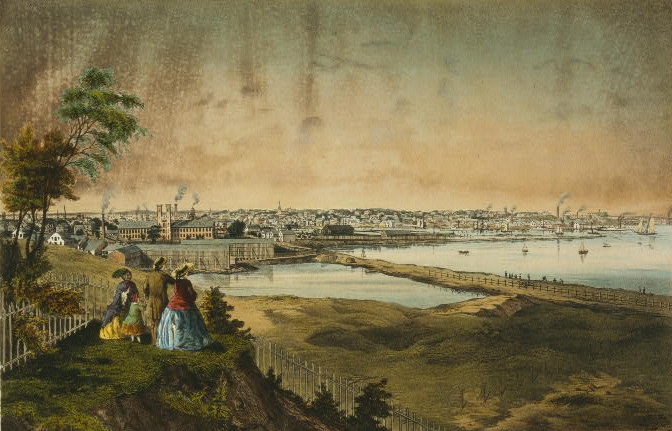 Despite often being threatened by swindlers and discrimination, her story would be happier if Eldridge had not contracted typhus at the age of 46, which she recovered from in the care of her family in northwestern Massachusetts. A rumor circulated in Providence of her death. It was the mortgage holder who did die during this period, and his brother, wrongly claiming Eldridge was deceased, put her property up for sale. When she returned to town, he promised to renew her contract. After Eldridge left again, relocating to Connecticut when a cholera epidemic broke out in Providence to nurse a family that had once employed her, the man turned around and sold the property for failure to pay. Eldridge was forced to take him to court in 1837.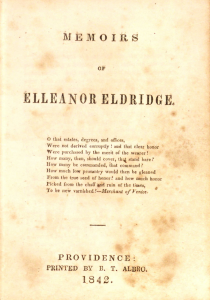 Then (as now) something is lost no matter how righteous the cause if one must sue. In Eldridge's situation, she also had a corrupt sheriff against her. Despite having three male witnesses provide sworn testimony that sale of her property had never been legally posted, and a subsequent investigation that found no one had seen the required advertisement, the sheriff testified against her and she lost her court case. All that Eldridge had worked so hard for, the life she built as a single woman entrepreneur, was gone. But she persisted, and after more actions, Eldridge was finally able to repurchase the property for $2,700 in an out-of-court settlement.
A former white employer and activist for women's rights and the abolition movement, Frances Harriet Whipple (later Green), transcribed Elleanor Eldridge's story and published it in the Memoir in 1838 "to help raise a sum of money which MUST BE PAID" in order to "clear her property." It states dramatically the weight of both her race and sex in seeking justice:
No MAN would have been treated so; and if A WHITE WOMAN had been the subject of such wrongs, the whole town—nay, the whole country, would have been indignant; and the actors would have been held up to the contempt they deserve! Newspaper editors would have copied, and commented on it, till every spirit of honor, of justice and of chivalry, would have been roused.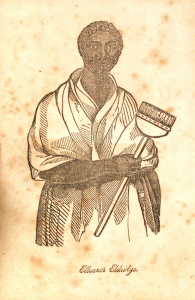 As with the then-popular enslaved peoples' narratives, there was much emphasis on Eldridge's hard work, superior character and testaments from supporters. And a pulling of heart strings: "Ellen [Elleanor] will go forth with her little book in her hand, and will any who can afford himself the luxury of kindness, refuse to purchase it?".  Poems and prose pieces signed by various women and former employers are included in the sentimental work. The Memoirs was a best seller, with eight printings in a ten-year period. Eldridge participated in its promotion, going on a book tour that included New York and Philadelphia. A sequel, Elleanor's Second Book appeared in 1839. The Memoirs remained important throughout the 19th century. The volume was one example of the six African American authors represented in the Woman's Building Library at the World's Columbian Exposition of 1893.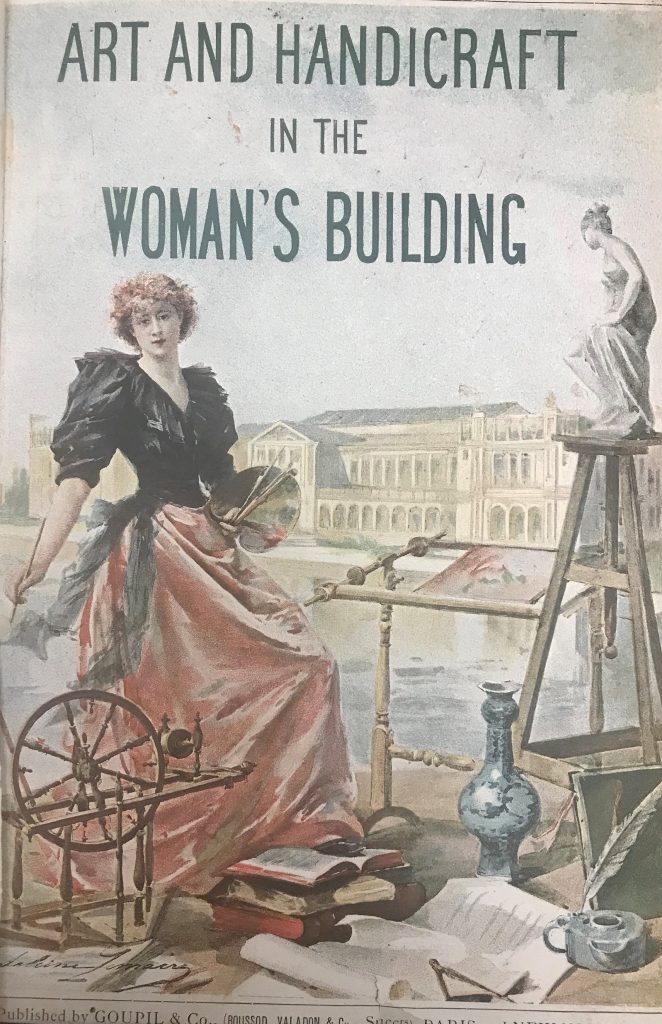 By the time Elleanor Eldridge died in 1862 (often reported as 1845), she had regained much of her income and left real estate holdings of $4,800. Despite Whipple's heavy handiness in transcribing the nearly illiterate Eldridge's story, the importance of the Memoirs and Second Book is their compelling documentation of an African American woman's work and the struggles and triumphs of free black lives in the antebellum period. The significance of these two titles is reflected in the number of editions and reissues of the texts, both in print and electronically. The latest is from the West Virginia University Press, in 2014, with an introduction by Joycelyn K. Moody, the editor. The Smithsonian Libraries' copy of the Memoirs has been digitized and can be read here.
References and further reading:
Clark-Pujara, Christy. Slavery, Emancipation and Black Freedom in Rhode Island, 1652-1842. Dissertation, University of Iowa. Fall 2009.
Documenting the American South. Frances H. Green (Frances Harriet), 1805-1878 and Elleanor Eldridge, 1784-1845? Summary of Memoirs of Elleanor Eldridge. Providence, R. I.: B.T. Albro, 1838.
Gautier, Amina. African American Women's Writings in the Woman's Building Library. Libraries & Culture, vol. 41, no. 1 (Winter 2006), pages 55-81.
Horton, James Oliver. "Freedom's Yoke: Gender Conventions Among Antebellum Free Blacks," Feminist Studies, vol. 12, no. 1 (Spring 1986), pages 51-76.