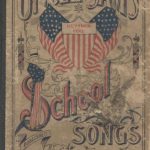 This post was written by Audrey Hopkins. Audrey is a Summer 2013 intern at the National Museum of American History Library. She is currently a library graduate student at Simmons College in Boston.
This fourth of July, we give you all the fixings for a barbershop quartet!
Among the collections here in the National Museum of American History Library are a number of books on American music. For 25 cents in 1897, one could purchase this hard-bound copy of Uncle Sam's School Songs for Schools, Colleges, Institutes, and the Home Circle published by the still extant Hope Publishing Company in Chicago.
All the classics are here, including the "Star Spangled Banner" and the "Battle Hymn of the Republic":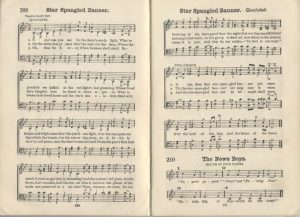 But why not try out some of the more unusual patriotic songs too?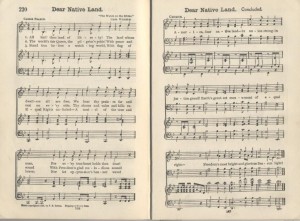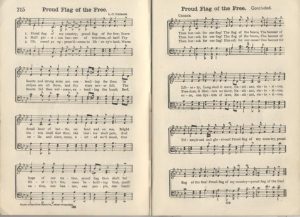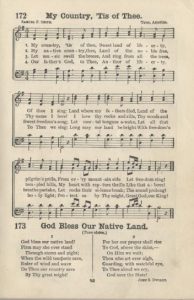 But wait, there's more! If you need to amuse the kids on your holiday picnic, try this fun clapping song: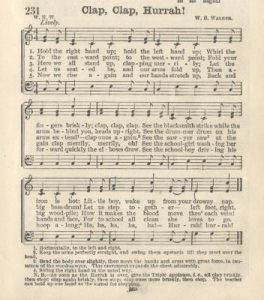 As a comprehensive guide for teaching music, this book includes a thorough section on the elements of music, scales and exercises building to four part harmony. Perfect for a home-grown barbershop quartet!
From the item:
"These are patriotic, ethical, instructive, humourous and processional in character."
We hope you enjoy your Independence Day! And if you're still in the mood for some patriotic music, check out our digitized sheet music from the National Air and Space Museum Library's Bella Landauer Collection, including "American Conquest" and "The Battle Song of Liberty".