If you were looking for a new home in the summer of 1919, you might have considered a Sterling Cut-To-Fit Home. This 1919 International Mill & Timber Co. trade catalog, Selecting Your Home, describes the Sterling System Homes. These houses came in different styles and sizes–one story, two story, large, and small. The catalog includes page after page of illustrations, floor plans, and descriptions.
But how are these houses built? The lumber for a Sterling Cut-To-Fit Home was manufactured at the company's mill. And then the entire house was shipped to the buyer in one box car ready to be erected on its foundation. The lumber arrived already cut and marked with exact lengths along with complete detailed plans for erecting the house. As the catalog states, "It merely remains for you to put these prepared parts together and they slip into place like a charm."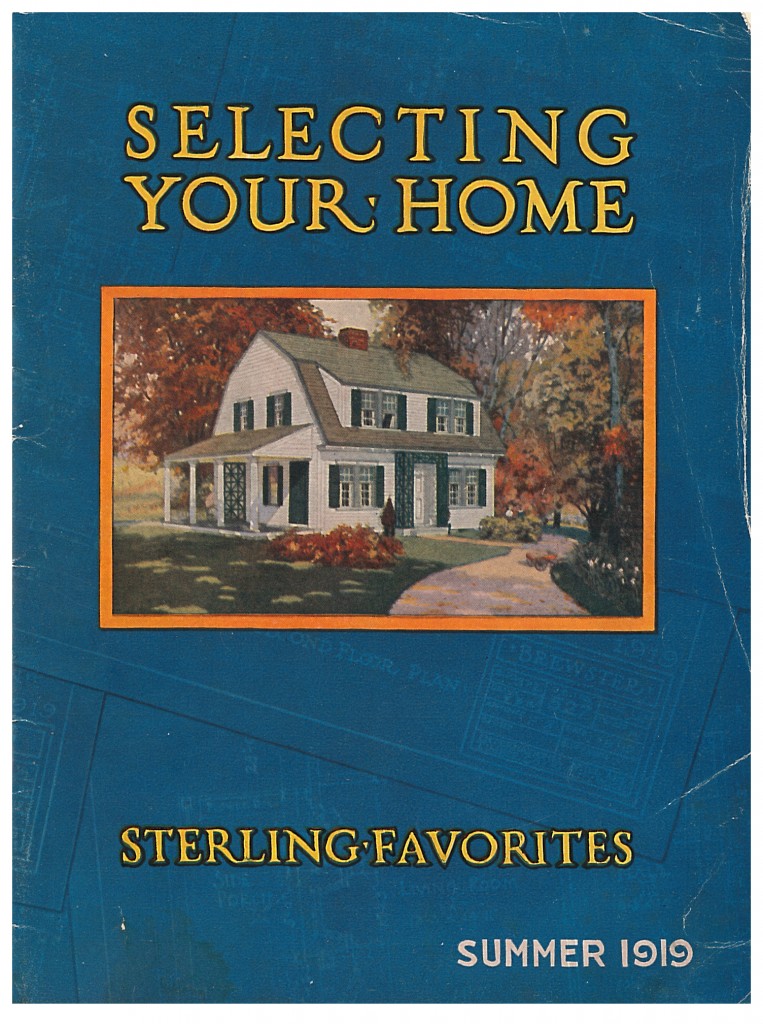 Illustrated below is the Lovell, a two story house with a spacious full-length front porch. It is described as "entirely adequate to meet the needs of our comfort-loving people." Enter through the front door and you'll find yourself in the Hall. To your left are the stairs leading up to the second floor. To your right is the living room which opens into the dining room behind it. This makes it feel as if the two rooms are one large room. The kitchen is located at the back of the house to the left of the dining room. Upstairs are two bedrooms and a bathroom. A more detailed floor plan is shown below.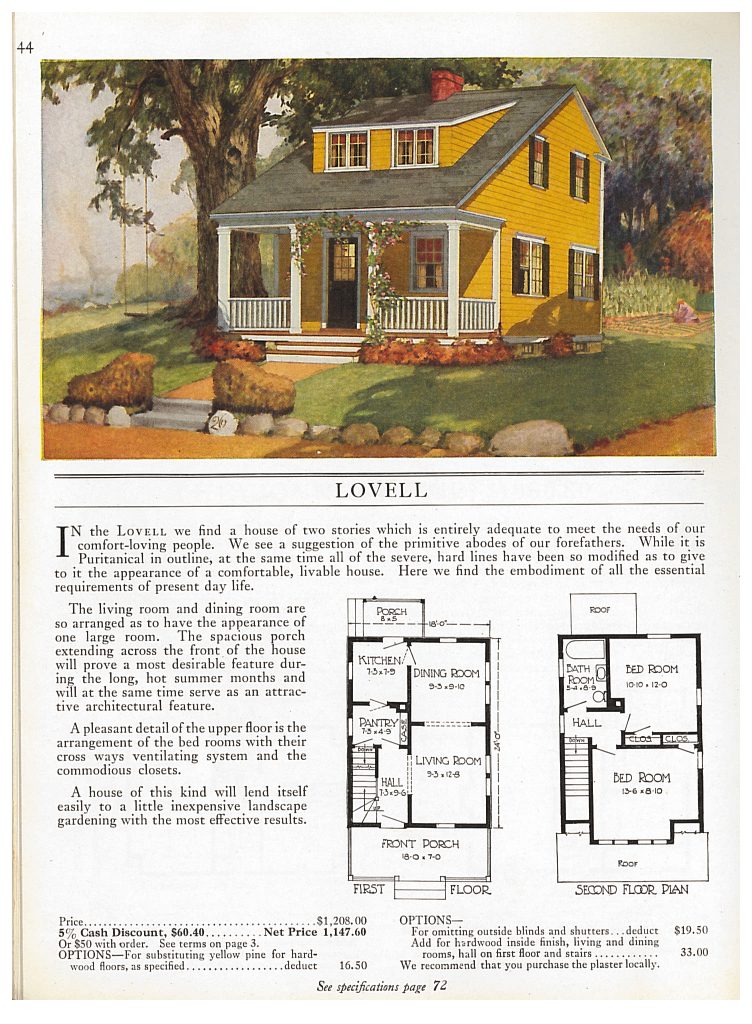 At the end of this catalog are four testimonials from customers. On August 15, 1918, Atlee R. of Caldwell, Ohio wrote: "My WORTHINGTON is now completed and occupied by my own family. I built it for my own home and think it is grand. It is the first ready-cut house built here and attracts much attention. Every one agrees that the material is first class and the interior finish surpasses anything in the county seat."
The Worthington is featured on page 12 of this catalog and described as a practical, convenient, and comfortable home. The Worthington is a one story, two bedroom house with a front porch. Shown below is a standard Worthington which according to the catalog was erected in Bay City, Michigan in 1915. A more detailed floor plan is shown below.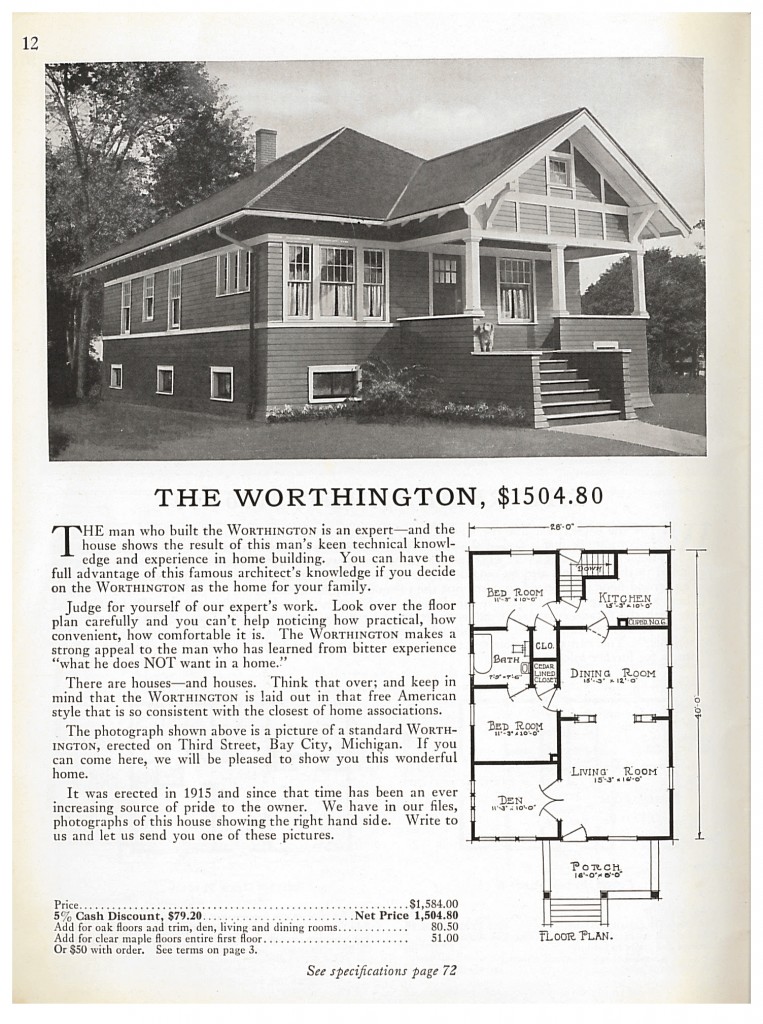 Selecting Your Home by International Mill & Timber Co. is located in the Trade Literature Collection at the National Museum of American History Library.